The NFT hype is still very much alive and well. The Pittsburgh Knights, a global esports team headquartered in Pittsburgh, Pennsylvania, dropped an NFT collection today on Theta Marketplace. The collection sold out in minutes, and only hours after the initial drop, the NFTs are selling for double the original price! Let's look at the recent Knight Commanders' NFT collection and why everyone is buying it.
What Are Knight Commander NFTs?
Launched by the Pittsburgh Knights, the Knight Commander NFT is an exclusive collection to the Theta Marketplace featuring a collaboration with the renowned rapper and hip hop artist Wiz Khalifa and a top-rated NFL player for the Pittsburgh Penguins, Evgeni Malkin.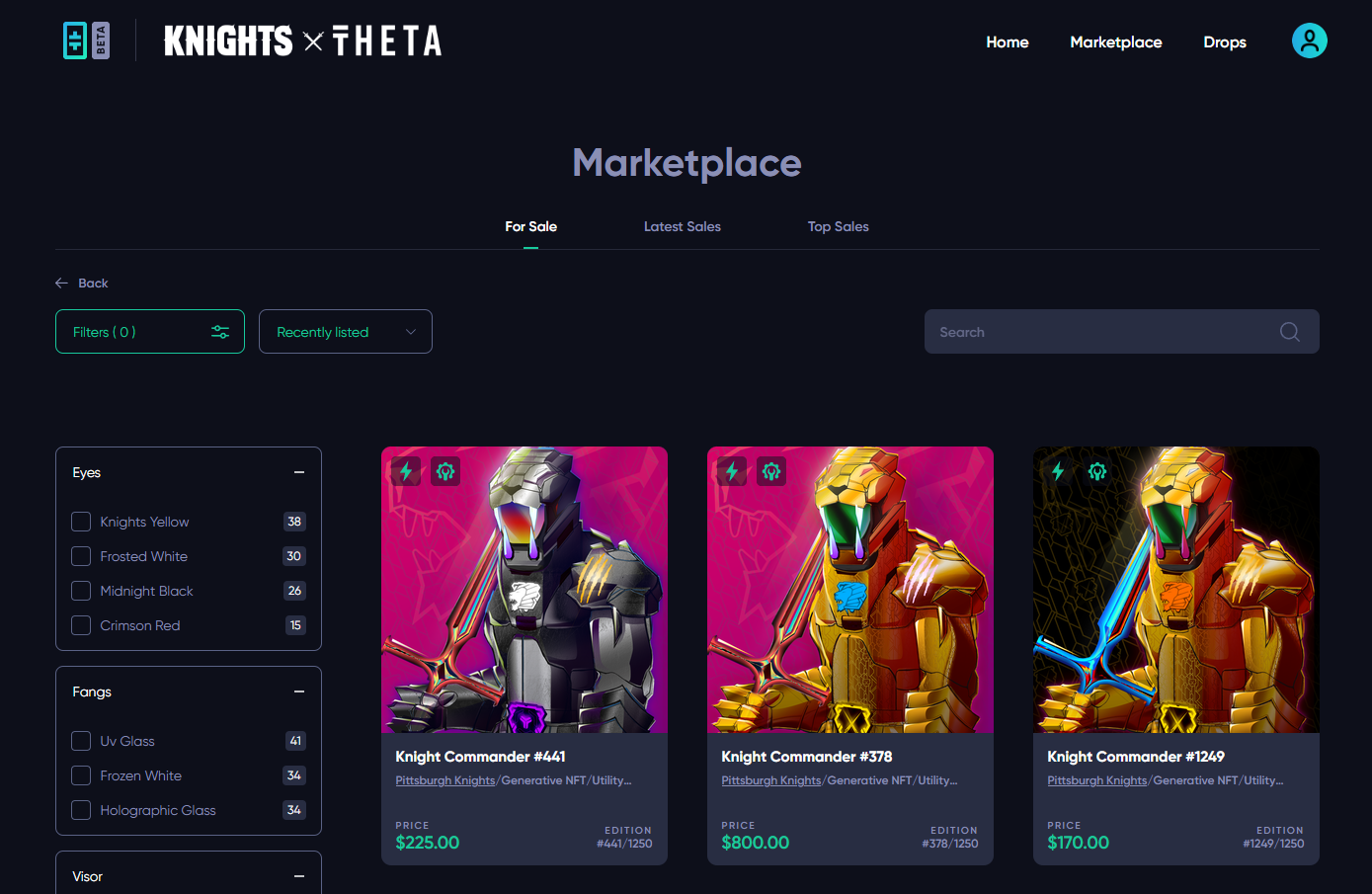 The NFT collection is inspired by the global Pittsburgh Knights Esports brand and created by artist Stephen Holding. The collection includes 1,250 unique digital collectibles featuring the Knight Commander, defender of Steel City.
The NFTs not only look fantastic but holding a Knight Commander collectible provides owners with a host of utilities.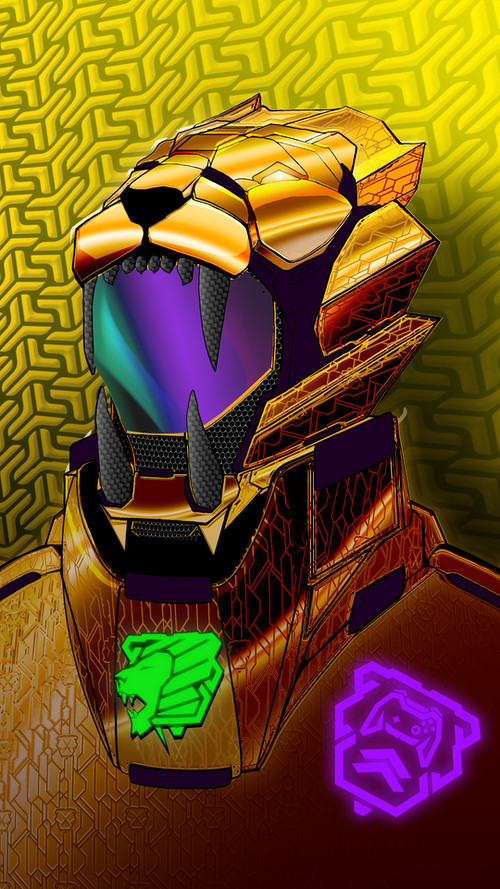 Owning a Knight Commander grants users exclusive access to a community of artists, collaborators, and gamers built on strength as strong as steel.
In addition, three lucky holders of Knight Commander NFTs will be chosen to play Rocket League with Wiz Khalifa (a prominent investor in Pittsburgh Knights) on April 28th, 2022.
According to the official drop, some extra utilities for the Knight Commander NFTs include:
"Holders will unlock special perks like access to an exclusive Discord channel, dedicated gaming sessions through Matchbot, custom curated merchandise, and chances to play with Knights talent, including hip-hop artist and Knight's strategic advisor Wiz Khalifa. Holders will also have access to random airdrops of experiences, tickets, limited-edition swag, and more."
The drop features 1000 NFT packs, available to purchase for $100 at the time of the drop. In addition, the sale features two unique NFTs: Light Commander with Shield Edition #1 and Light Commander with Gauntlet Edition #2, with current bids at $5,000 and $1,500, respectively.
Knight Commander NFTs Are Selling Like Hotcakes
The Knight Commander NFTs sell incredibly fast, with dozens of collectibles selling every hour. If you're looking to become a part of the Knight Commanders community and purchase an NFT, you can buy a pack for $199.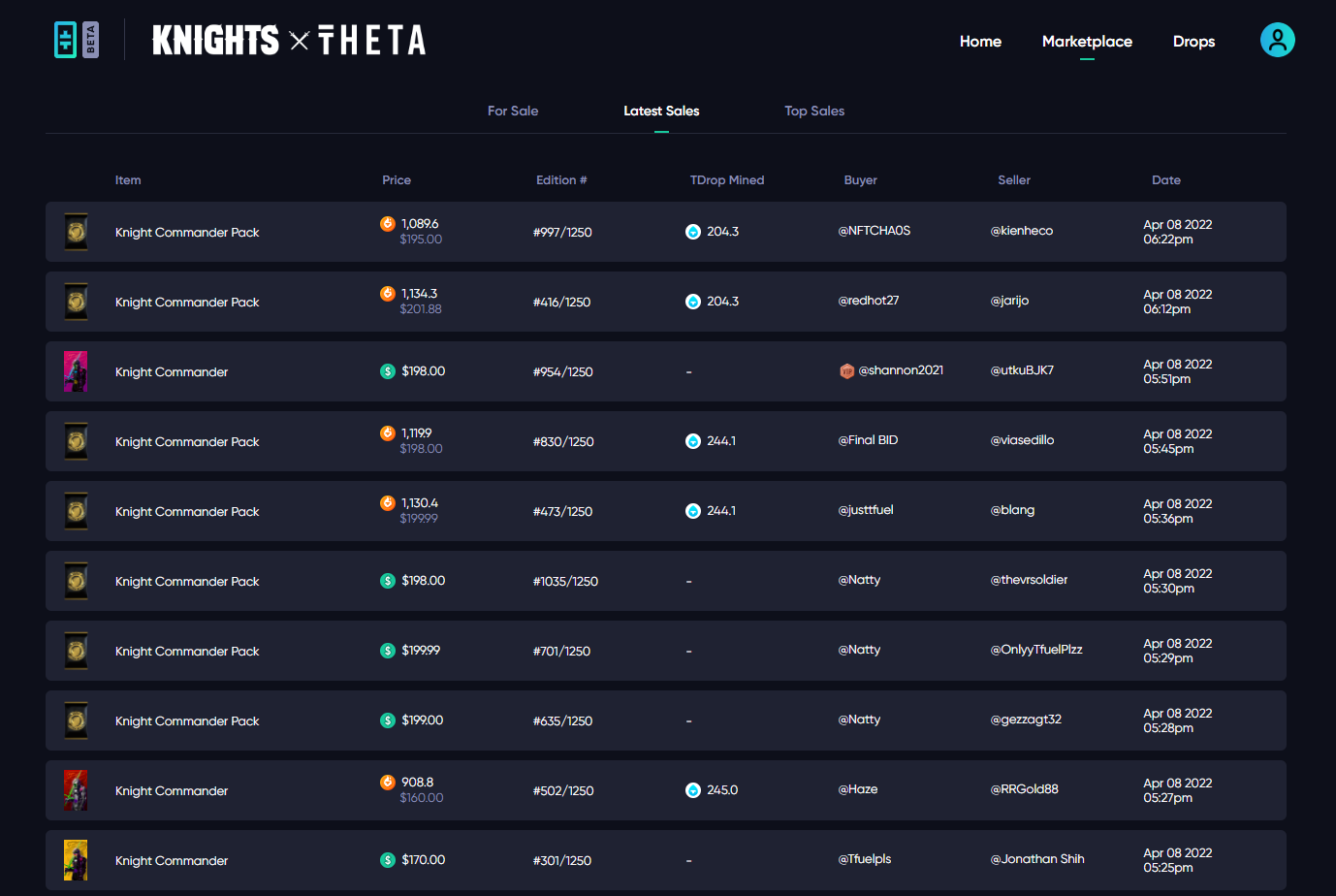 While cryptocurrency is going through a period of bearish momentum and sideways trading, it's excellent to see Theta's marketplace thriving.
One reason for the significant hype relating to the Knight Commanders' NFT collection is its collaboration with world-class artist Wiz Khalifa.
Theta is one of the few platforms managing to release NFTs collaborating with major artists, and this isn't the platforms' first such release. We saw Katy Perry release her NFT collection on Theta in December 2021, and her NFTs doubled in price after first launching on the Theta marketplace.
If you're looking to stay up to date with upcoming NFT drops on the Theta Marketplace, all you have to do is create an account on Theta, and you will receive email notifications on forthcoming drops.
When you see a drop you'd like to participate in, you can join the whitelist by clicking a link in the email that Theta sends you. The process is automatic, and everyone can participate. The catch is that you can only purchase one NFT at a time, which prevents users from buying out all the NFTs at once.
Theta Network isn't the only platform to secure collaborations with world-class artists. We're seeing other platforms like Radio Caca partner with French Montana to integrate his upcoming Montega album with the Metaverse and release their French Montana Gallery NFT passes.
NFTs are the future of the music industry and empower artists to own their music and connect with fans. French Montana said at Bitcoin Miami 2022:
"NFTs are a big deal for artists. I finally own 100% of my music."
Disclosure: This is not trading or investment advice. Always do your research before buying any cryptocurrency or NFT.
---
Also Read:
Follow us on Twitter @thevrsoldier to stay updated with the latest Metaverse news!