According to the website, a leading innovator in blockchain, gamification, and digital entertainment, Animoca Brands is pushing for the advancement of intellectual property rights and helping to build the open metaverse. Colossal, Axie Infinity, OpenSea, Dapper Labs (NBA Top Shot), and other projects below are included in Animoca Brands' expanding portfolio of more than 340 assets.
The portfolio has a growing total market capitalization of $6,698,046,176 and a total trading volume of $529,361,921. 
Note: This List is sorted by market capitalization from lowest to highest.
Mines of Dalarnia (DAR)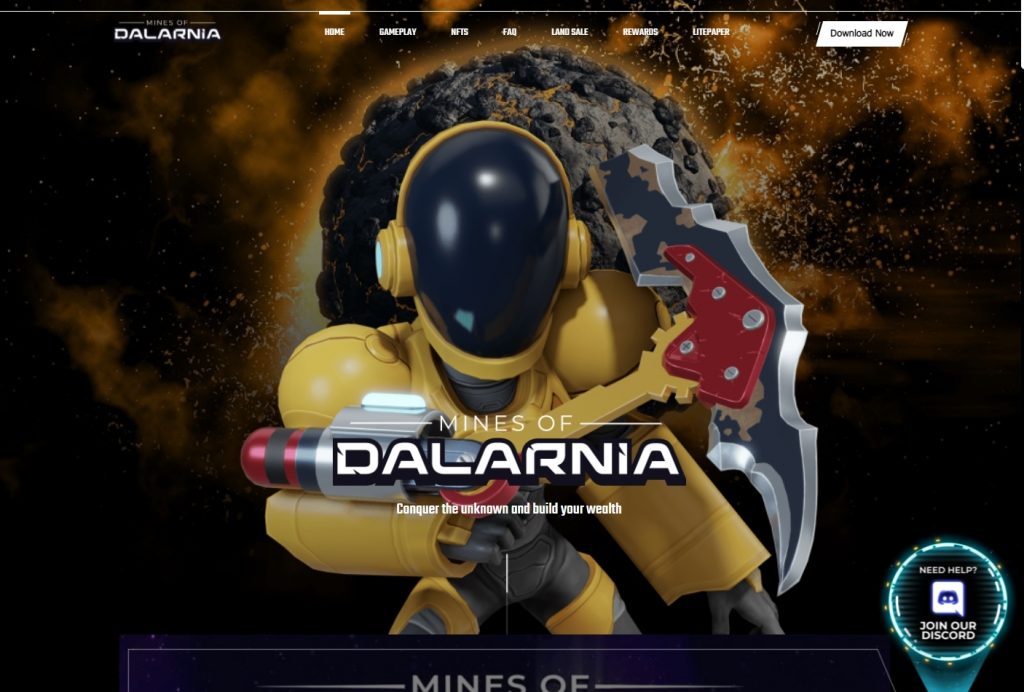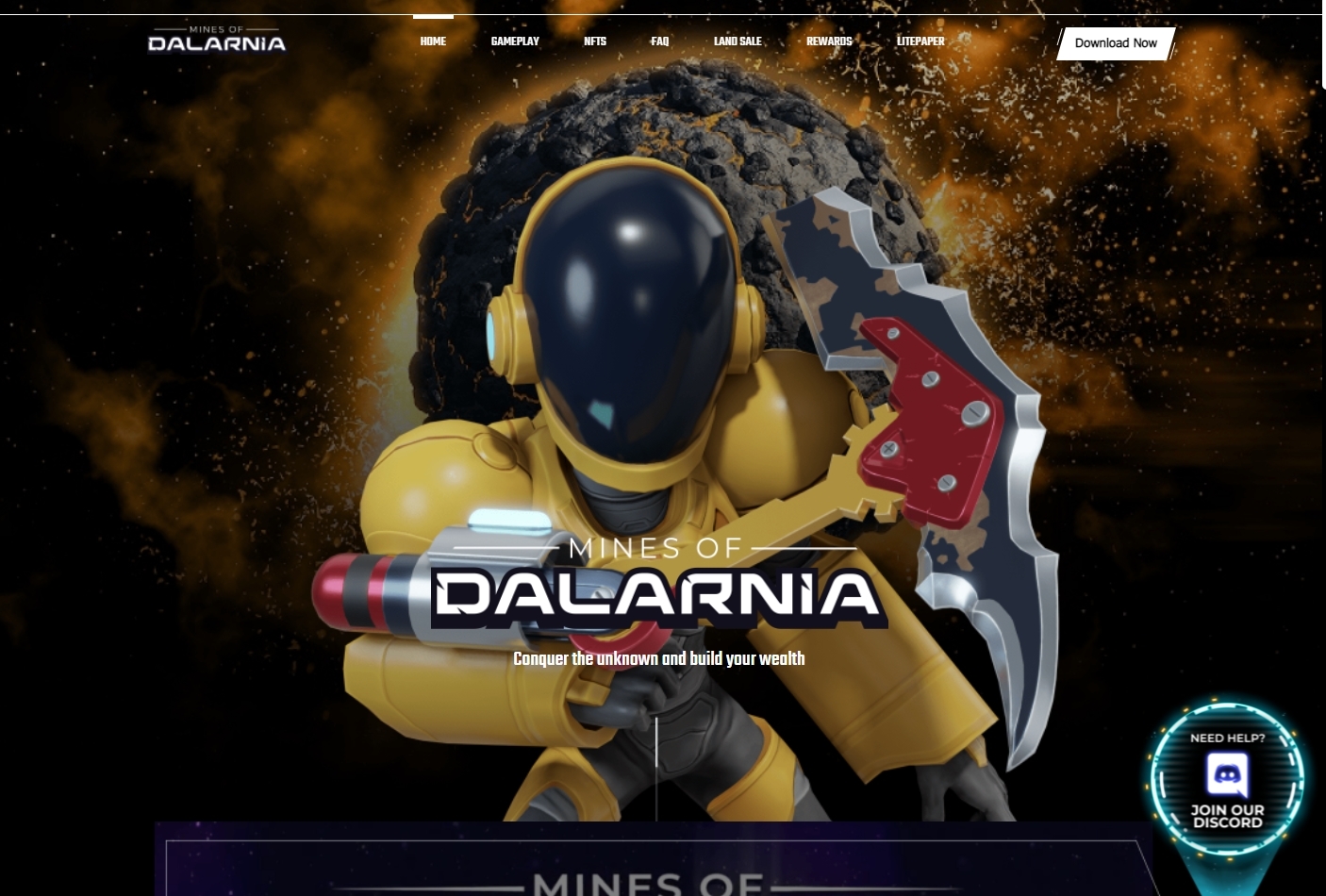 Unit Price: $0.2467
Market Cap: $51,624,407
Distinct Features: The NFT format is used to build assets in the game, which is essential for preserving the game's economy. Trading on external and internal marketplaces is one-way users can make money from their game experience.
An action-adventure game incorporating a blockchain real estate market is called Mines of Dalarnia (DAR). The gameplay of MoD is straightforward but engaging, allowing players to mine and mix in-game objects to use them to develop their characters and advance in the game. Players can journey in pursuit of valuable minerals, artifacts, and relics, complete quests, work with others to slay enemies, and earn rewards.
Mines of Dalarnia is a Play-to-Earn game for discovering the mysteries of the MoD world with randomly generated levels. In the MoD universe, players can earn money by gathering rare things, selling them on the market, performing missions and quests, defeating opponents, becoming a successful general, becoming a landowner, and staking DAR tokens.
Users may earn passive revenue by leasing their land holdings. As a result, the DAR economy is built around providing incentives for players to keep playing.
$DAR has a 24-hour trading volume of $20,688,819, trading on top cryptocurrency exchanges such as Binance, BTCEX, MEXC, Deepcoin, and Bybit.
SuperFarm (SUPER)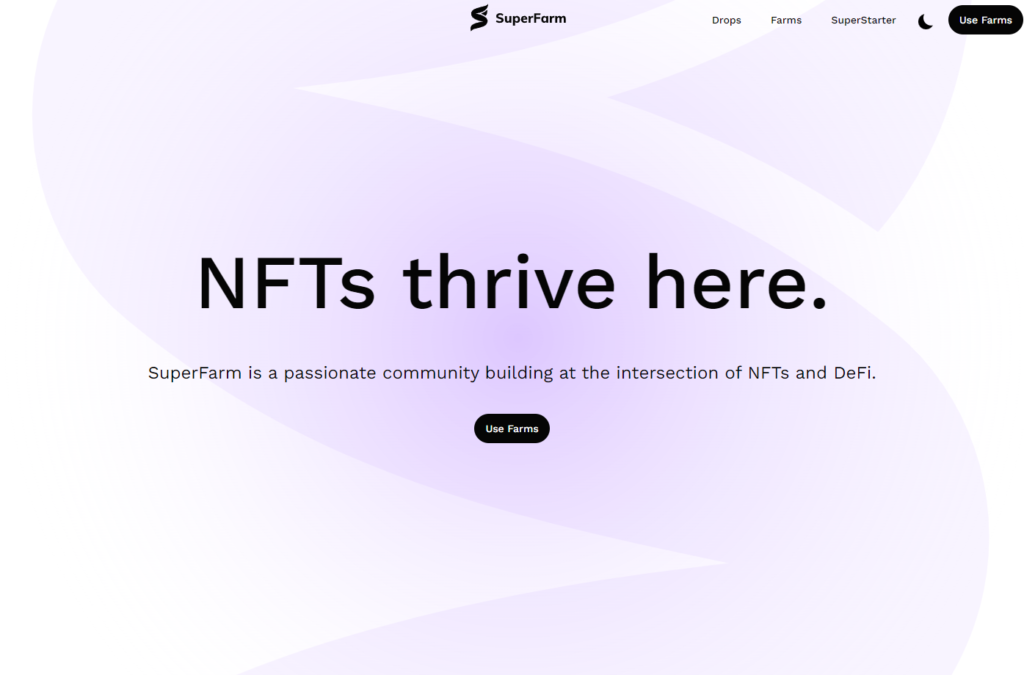 Unit Price: $0.1375
Market Cap: $55,662,972
Distinct Features: SuperFarm's key objective is to provide a DeFi and NFT infrastructure that is simple to use while also building utility and a platform for NFT farming.
Launched in March 2021, SuperFarm is made to convert any token into an NFT farm without coding, thereby adding utility to the token. Users can set up a new farm with specialized rules and rewards using visual tools. The farms can easily encourage long-term investments, reward liquidity suppliers, or grant access to a project's services via an NFT with utilities.
SuperFarm is an extensive NFT marketplace in concept. Users can produce their own NFTs, farm money for NFTs, make ERC-20 tokens, and link NFTs to in-game products with this tool.
Additionally, SuperFarm will serve as a conduit between cryptocurrency ecosystems and the gaming sector. For usage in AAA games, it intends to provide collectible tokens. Users can access the video game experience and limited-edition goods with NFTs from SuperFarm. Assets can be used and traded by members.
$SUPER has a 24-hour trading volume of $3,290,837, trading on top cryptocurrency exchanges like Binance, BingX, Phemex, KuCoin, and Bitrue.
Yield Guild Games (YGG)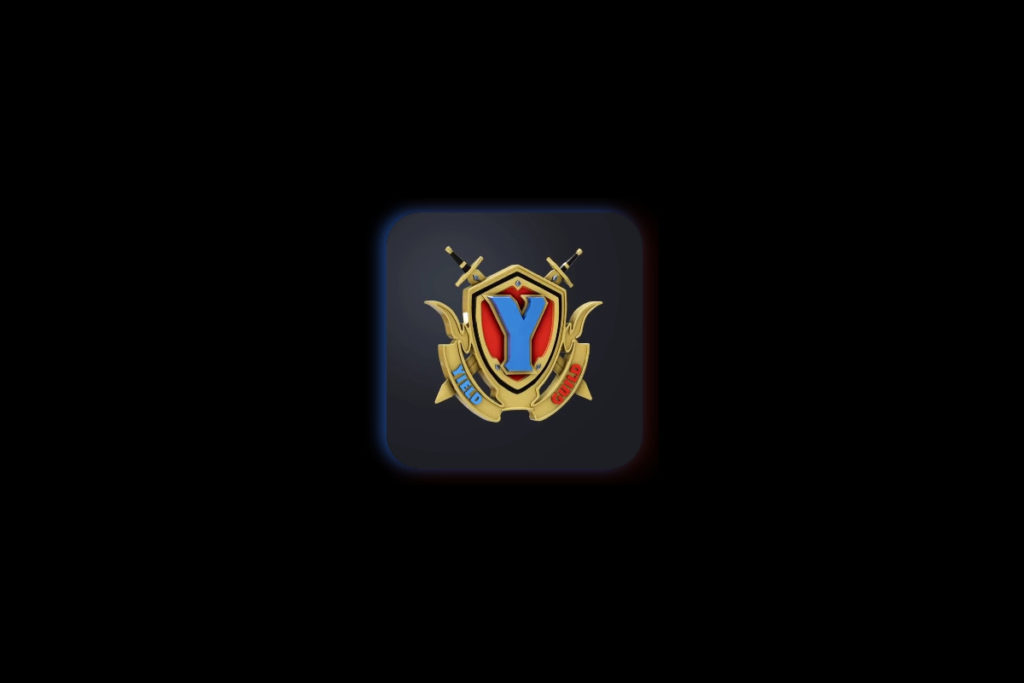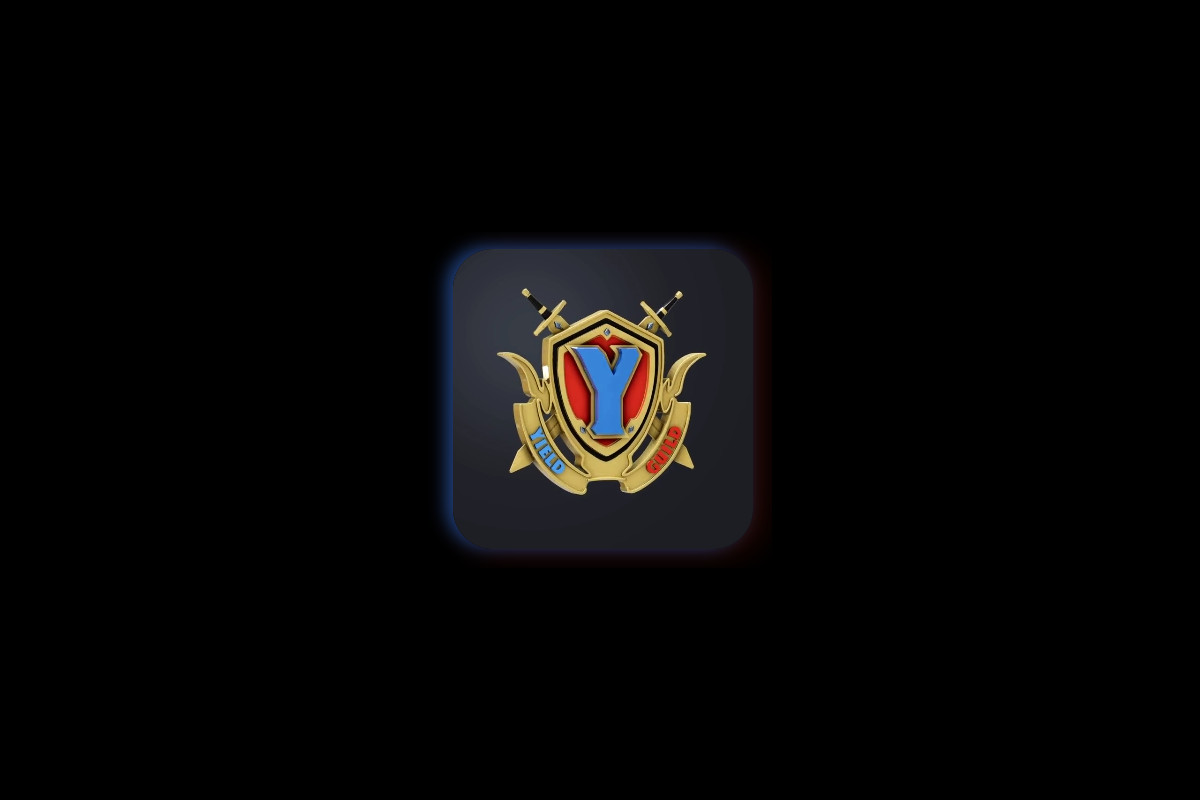 Unit Price: $0.4861
Market Cap: $56,603,461
Distinct Features: Third parties (non-guild members) can make money by carrying out economic operations on in-game territory regarding assets like land. 
A decentralized autonomous organization (DAO) called Yield Guild Games (YGGs) makes investments in non-fungible tokens from virtual worlds (NFTs). The organization's goal is to create the world's largest virtual economy, maximize its assets' utility, and distribute profits to its stakeholders.
According to the website, Yield Guild Games has an advanced community of gamers and investors, profiting from their NFTs investments in virtual worlds and blockchain-based games. The COVID-19 pandemic increased interest in play-to-earn games, which aided in the platform's popularity.
Additionally, the game has a play-to-earn component where players can earn native tokens by participating in in-game activities.
$YGG has a 24-hour trading volume of $13,141,631, trading on top cryptocurrency exchanges such as Binance, BTCEX, MEXC, OKX, and Deepcoin.
Bloktopia (BLOK)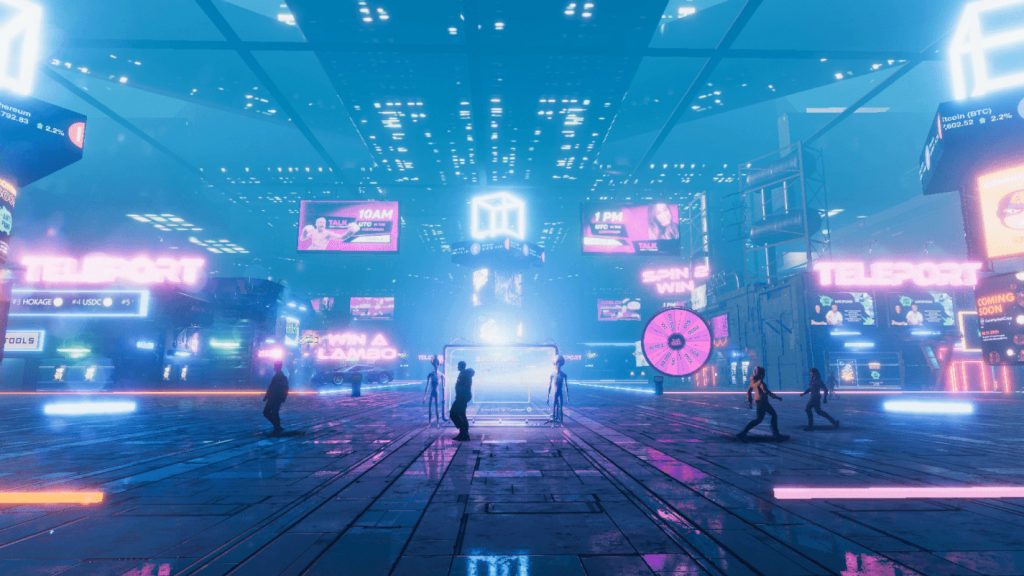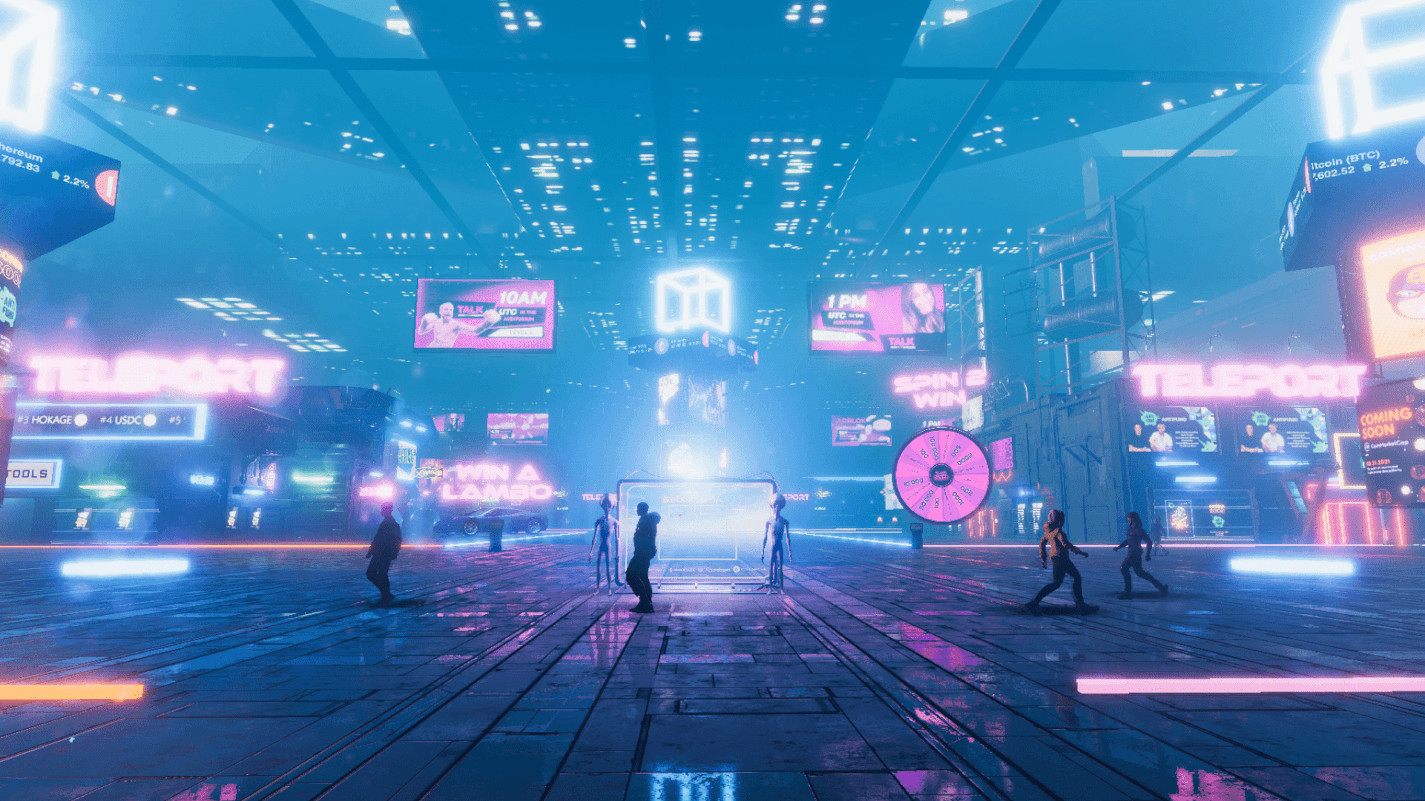 Unit Price: $0.003379
Market Cap: $59,291,534
Distinct Features: By including several components that Bloktopians can interact with on the site, Bloktopia seeks to produce a highly engaging user experience.
A decentralized metaverse called Bloktopia is supported by and built on Polygon. In Bloktopia, a decentralized virtual reality skyscraper with 21 stories (in recognition of 21 million Bitcoin) serves as a central hub for users to access immersive entertainment and cryptocurrency-related information in one location. The so-called Bloktopias can play games, create networks, earn money by owning virtual properties, educate themselves in fundamental or sophisticated crypto learnings, and more.
Additionally, an exclusive NFT mechanism allows marketers and sponsors to monetize the platform's user base. Users can participate in an immersive world in accordance with Bloktopia's four fundamental pillars: study, earn, play, and create by offering a VR experience for the cryptocurrency community.
Additionally, you will have the choice to buy a property represented by an NFT, which you can then rent out to advertising entities or use to conduct your own events.
$BLOX has a 24-hour trading volume of $1,835,877, trading on top cryptocurrency exchanges such as MEXC, OKX, Phemex, Bitget, and KuCoin.
Alien Worlds (TLM)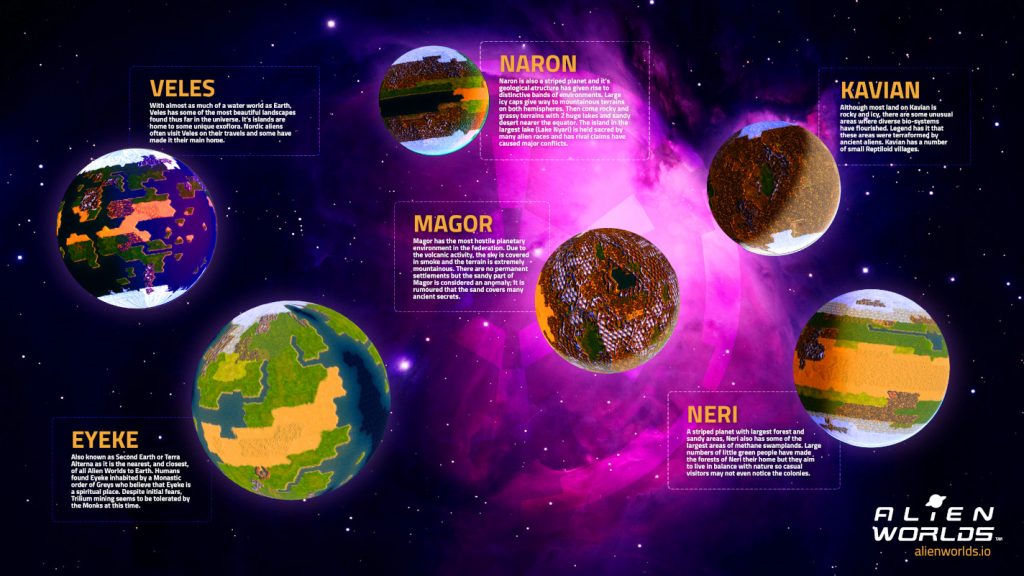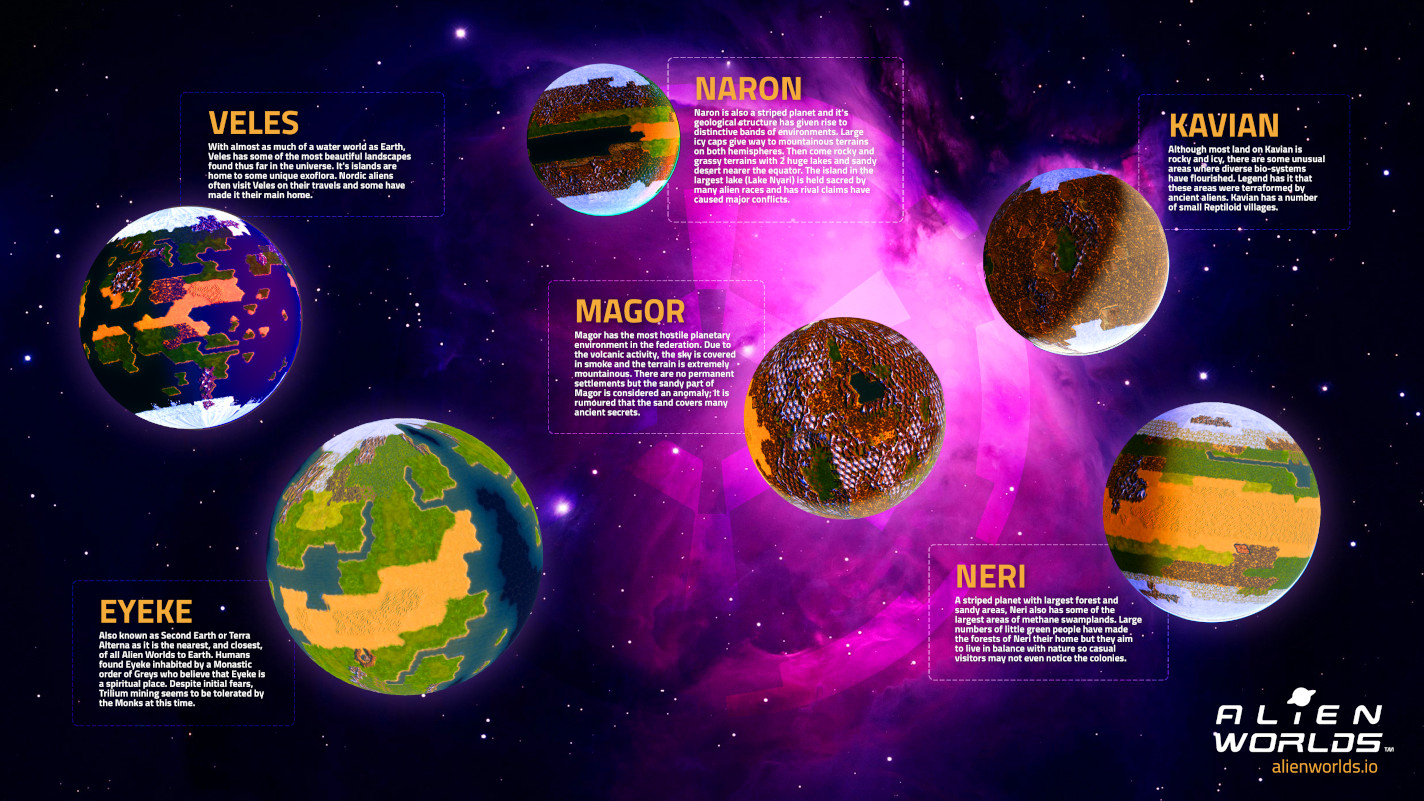 Unit Price: $0.02466
Market Cap: $64,351,563
Distinct Features: The first distinctive aspect of Alien Worlds is that it is a gaming metaverse with several DAOs, giving every TLM coin holder a part in determining who manages the platform and enabling users to use TLM to stake, vote, or even become a leader.
Created in 2020, Players struggle for the limited resource Trilium (TLM) in the decentralized, non-fungible token (NFT) metaverse Alien Worlds, which is based around planetary worlds. Since players advance by staking TLM and using TLM to cast votes in Planet Decentralized Autonomous Organizations, Alien Worlds also incorporates a decentralized finance (DeFi) component to the game (DAOs).
The fact that Alien Worlds is free-to-play, which avoids the high barrier charges present in many traditional games and makes it beginner-friendly, is another distinctive aspect of the game.
A user can earn Trilium (TLM) or NFT packs, the in-game currency, through mining in Alien Worlds. Players can compete with other users for NFTs or stake TLM to increase their earnings. Alien World is the NFT game with the second-fastest growth rate, which speaks to its appeal.
$TLM has a 24-hour trading volume of $9,549,477, trading live on top cryptocurrency exchanges like Binance, MEXC, Bybit, BingX, and FTX.
Disclosure: This is not trading or investment advice. Always do your research before buying any cryptocurrency or investing in any service.
Follow us on Twitter @thevrsoldier to stay updated with the latest Metaverse, NFT, A.I., Cybersecurity, Supercomputer, and Cryptocurrency news!
Image Source: flyman147/123RF // Image Effects by Colorcinch