Definitions: A user's impression of reality in Virtual Reality (VR) depends entirely on virtual data.
While for Augmented Reality (AR), the user has extra computer-based information together with real-world data, hence the term "Augmented." This is done mainly to improve their perception of reality.
VR/AR Token ecosystem is still in its early stages, with a total market capitalization of $241,836,457 and a total trading volume of $41,929,307. It still has much room for expansion once global mass adoption sets in.
Note: This List is sorted by their market capitalization from lowest to highest
Mist (MIST)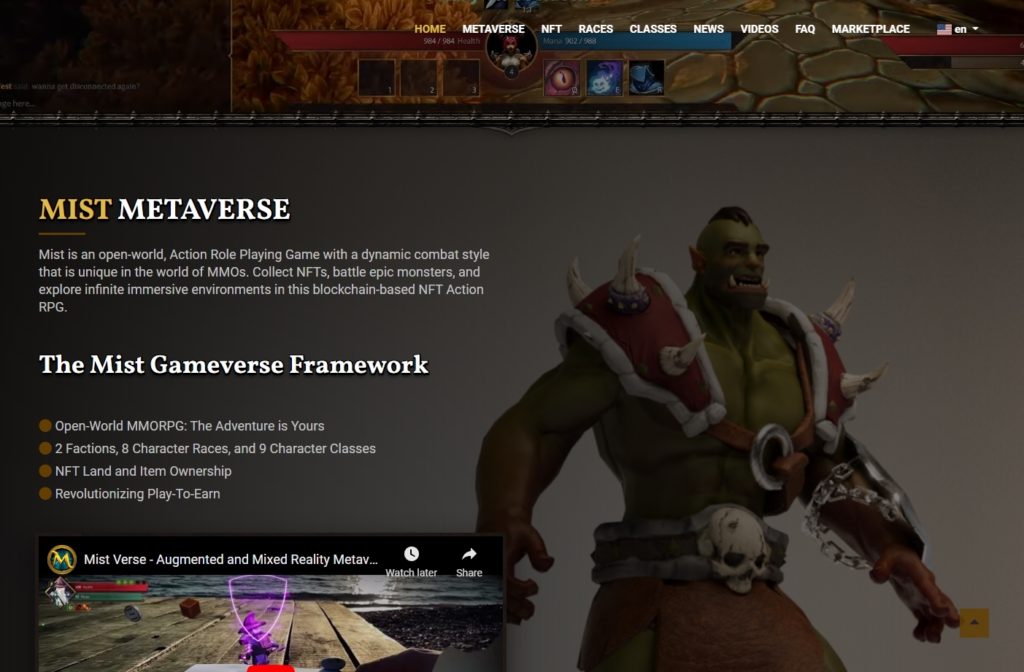 Unit Price: $0.01822
Market Cap: $1,025,100
Distinct Features: Through in-game auction houses and an online marketplace, players can advertise their NFTs for sale and exchange them for MIST tokens.
On the Binance Smart Chain, the Mist Metaverse is a P2E NFT open-world role-playing game ecosystem. It is a P2E (Play to Earn) game with numerous AR, VR, and Metaverse capabilities.
Players in the game choose eight character races, nine character classes, and a realm that spans more than 240 square kilometers. The Mist Metaverse uses the MIST token as its primary in-game utility token for most in-game operations. It serves as the in-game world's de facto governance token as well.
The internal gaming system Mist Game Framework is the foundation for the game (MGF). MGF is a virtual world with nine playable character classes and various skills. The NFTs in Mist can be used to create game elements by being incorporated into the Mist Game Framework. In-game exchanges and outside NFT exchanges are the other two places they can be traded.
$MIST has a 24-hour trading volume of $83,478.83 and trading live on Gate.io, LBank, LATOKEN, PancakeSwap (V2), and ZT exchanges.
Kalao (KLO)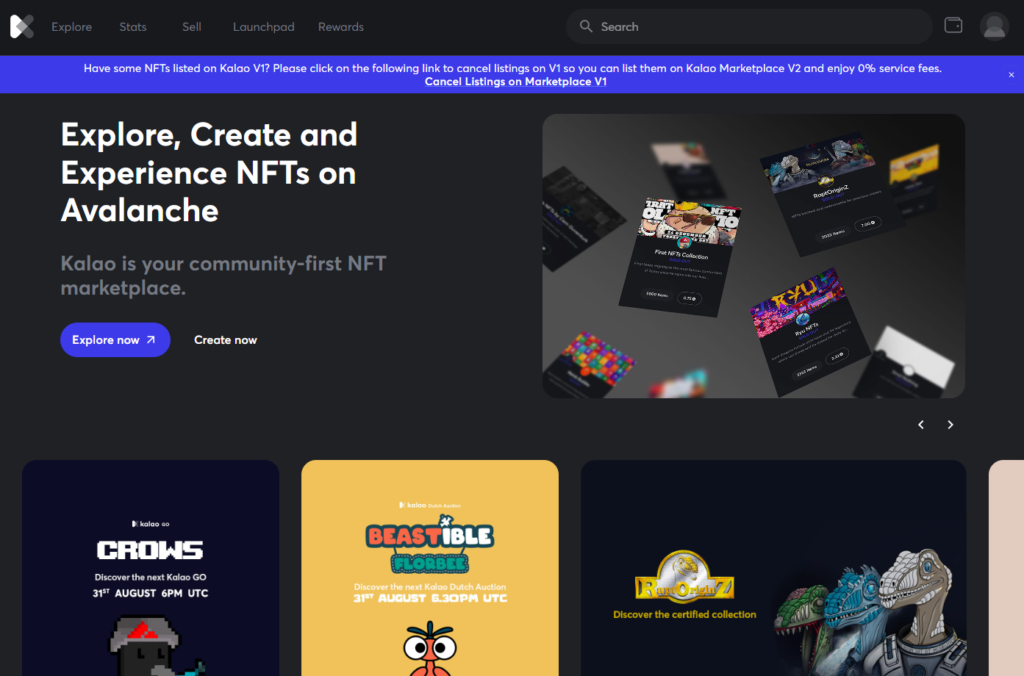 Unit Price: $0.01662
Market Cap: $1,029,616 
Distinct Features: Kalao (KLO) aspires to differentiate itself by providing a completely decentralized, scalable, and low-cost NFT marketplace.
Avalanche (AVAX), a layer 1 blockchain, is the foundation of the non-fungible token (NFT) ecosystem known as Kalao (KLO). To hasten the adoption of virtual reality (VR) technology, it combines the DeFi capabilities of its NFT marketplace with its own VR showroom.
Users can make, sell, buy, and collect NFTs on the Kalao NFT market. In addition, they can create a customized 3D NFT gallery to display their NFT collections. With Avalanche as its preferred blockchain, Kalao provides low-cost, quick, and secure transactions.
By enabling users to display their artwork, sell high-end goods through the marketplace, or even utilize it as an event ticketing platform, Kalao also intends to incorporate NFTs into real-world use cases.
In contrast to many other markets, Kalao provides VR technology to enhance and improve the user experience. Visitors can immerse themselves in concerts, art shows, and other events at its Kalao Gallery, a virtual reality gallery.
$KLO has a 24-hour trading volume of $191,590, currently on Gate.io, LATOKEN, ZT, TraderJoe, and Pangolin.
Revomon (REVO)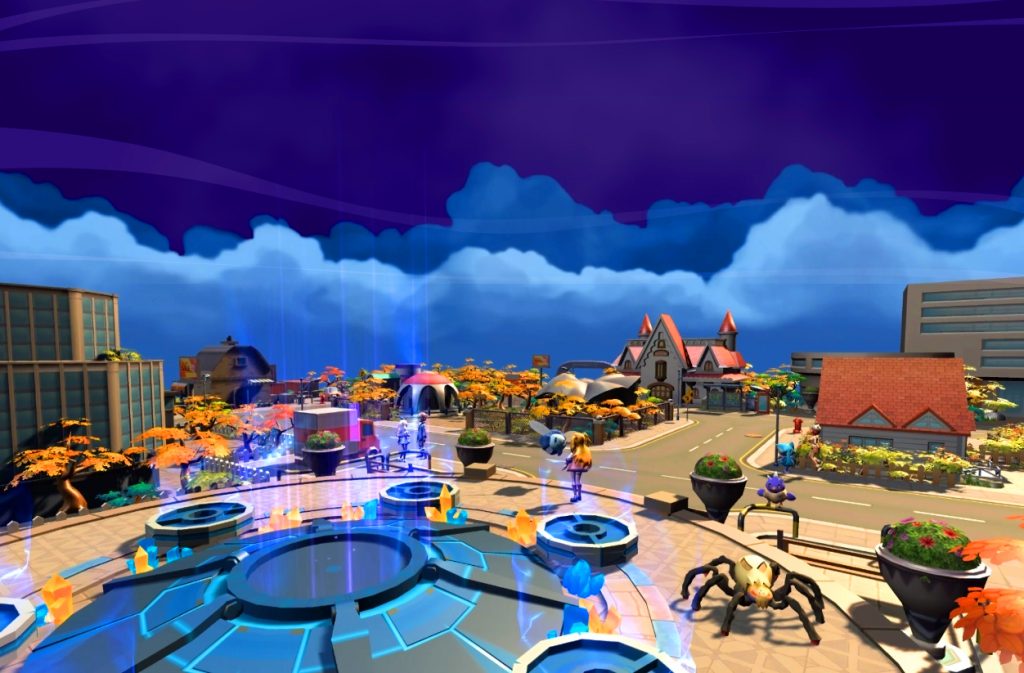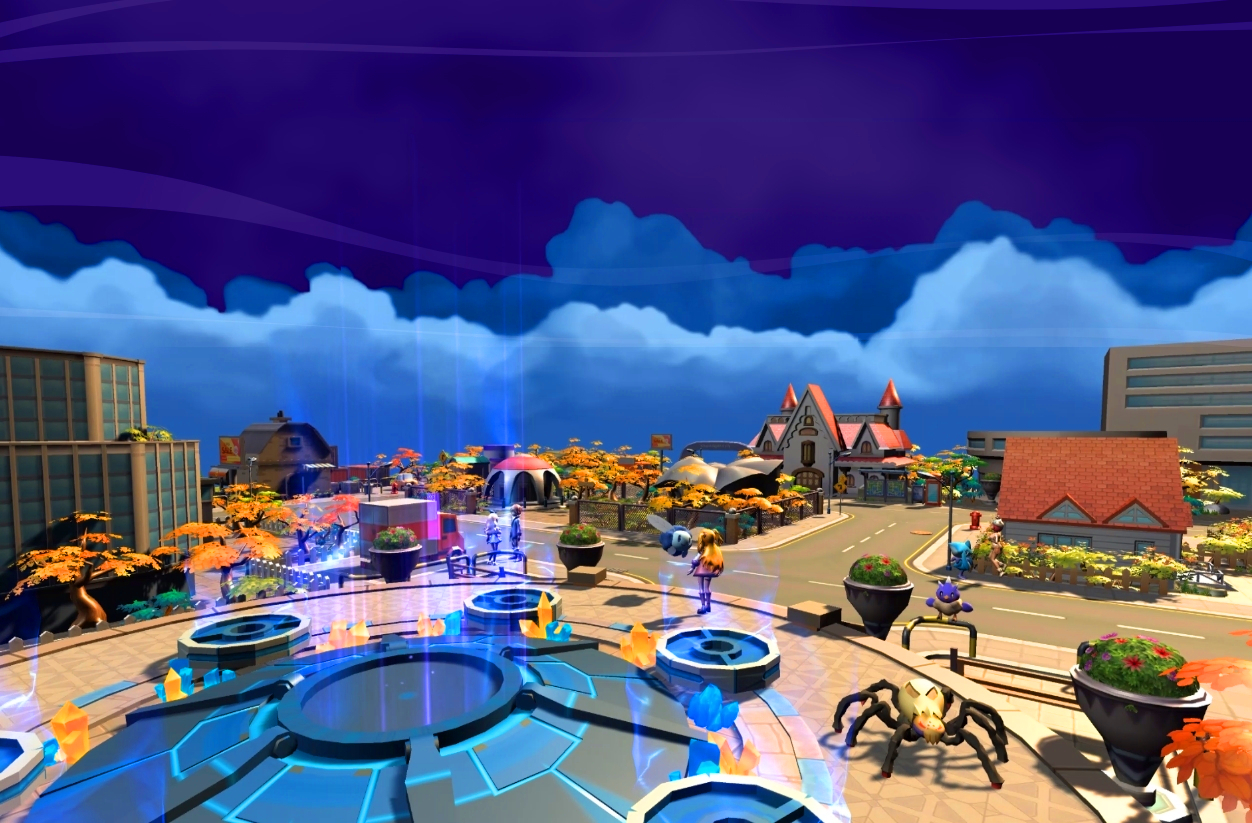 Unit Price: $0.0661
Market Cap: $1,636,528
Distinct Features: With Revomon, users have the chance to earn money while having fun and to own the game's acquired goods truly.
Launched in April 2021, Revomon is an online Play-to-Earn RPG metaverse game. Axie Infinity and Pokémon Go elements are combined in Revomon to create a monster-hunting game that can be played in virtual reality.
Revomon describes itself as "the first collectible monster metaverse available in virtual reality." As a result, its distinctive value proposition combines VR gameplay with well-known GameFi components.
Also, Revomon includes DeFi components that allow users to generate passive income by adding liquidity to the token's liquidity pool. The token supply has a considerable portion set out for staking rewards.
$REVO has a 24-hour trading volume of $52,658.04 and trading live on CoinTiger, XT.COM, Gate.io, PancakeSwap (V2), and Uniswap (V2) exchanges.
Spheroid Universe (SPH)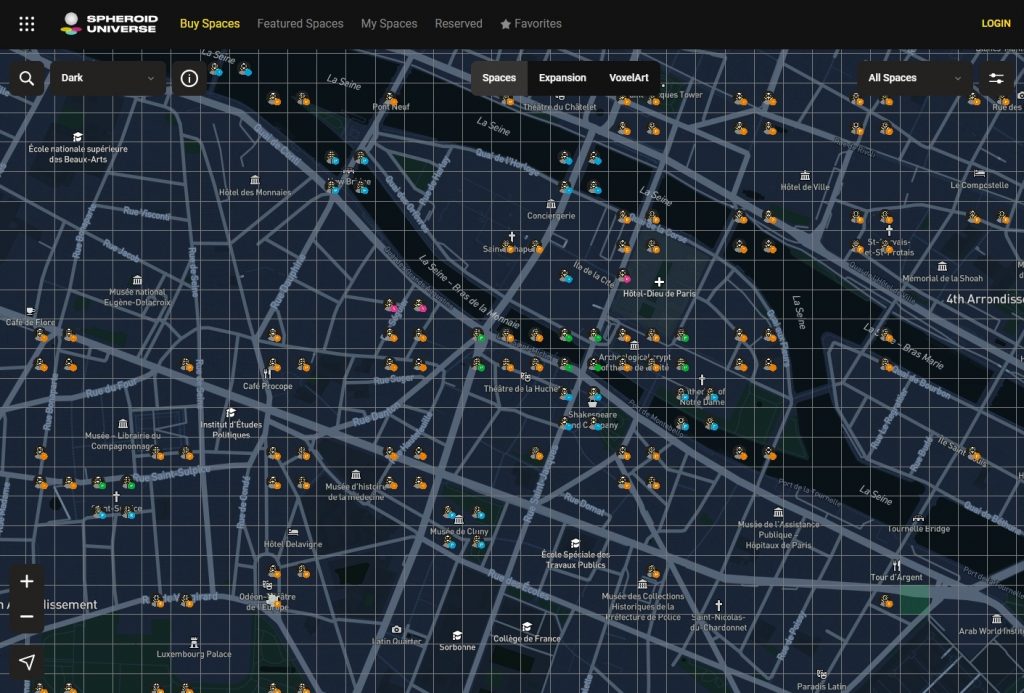 Unit Price: $0.01539
Market Cap: $1,669,479 
Distinct Features: SU also describes itself as a technology ecosystem built on ground-breaking innovations that connect the AR world with the natural world for gaming, entertainment, advertising, education, and a variety of other services and activities with significant potential for participant monetization.
The Spheroid Universe (SU) describes itself as a platform for creating and distributing augmented reality applications (AR). The Spheroid AR Cloud OS and the Spheroid Script programming language are cited as the platform's technological underpinnings.
Spheroid Universe has these Tools & Services For AR/XR Dev:
SPHEROID SCRIPT: This cross-platform programming language was created to hasten and lower the price of creating AR/XR applications. Spheroid Script has good performance and low energy consumption, which is crucial for mobile devices.
SPHEROID DEMIURGE IDE: This platform is an integrated development environment for developers and designers working on AR/XR applications in the cloud. Digital environments can be built, filled, and animated using the Demiurge IDE.
$SPH has a 24-hour trading volume of $150,770 with a 40.23% price increase. It's trading live on LATOKEN, Uniswap (V2), ShibaSwap, and 1inch Liquidity Protocol exchanges.
vEmpire DDAO (VEMP)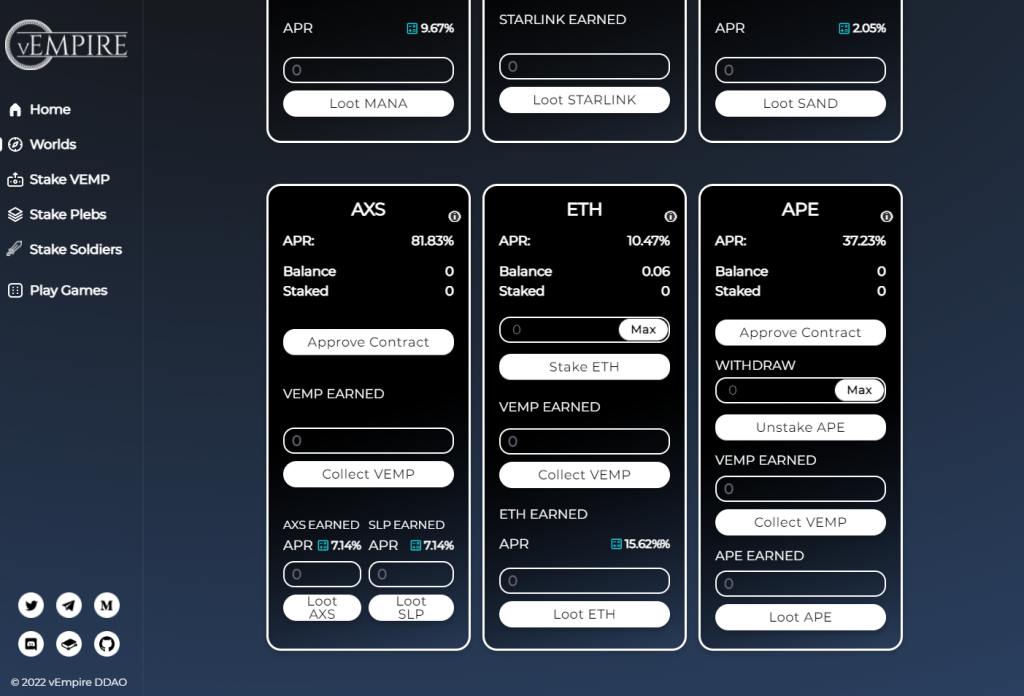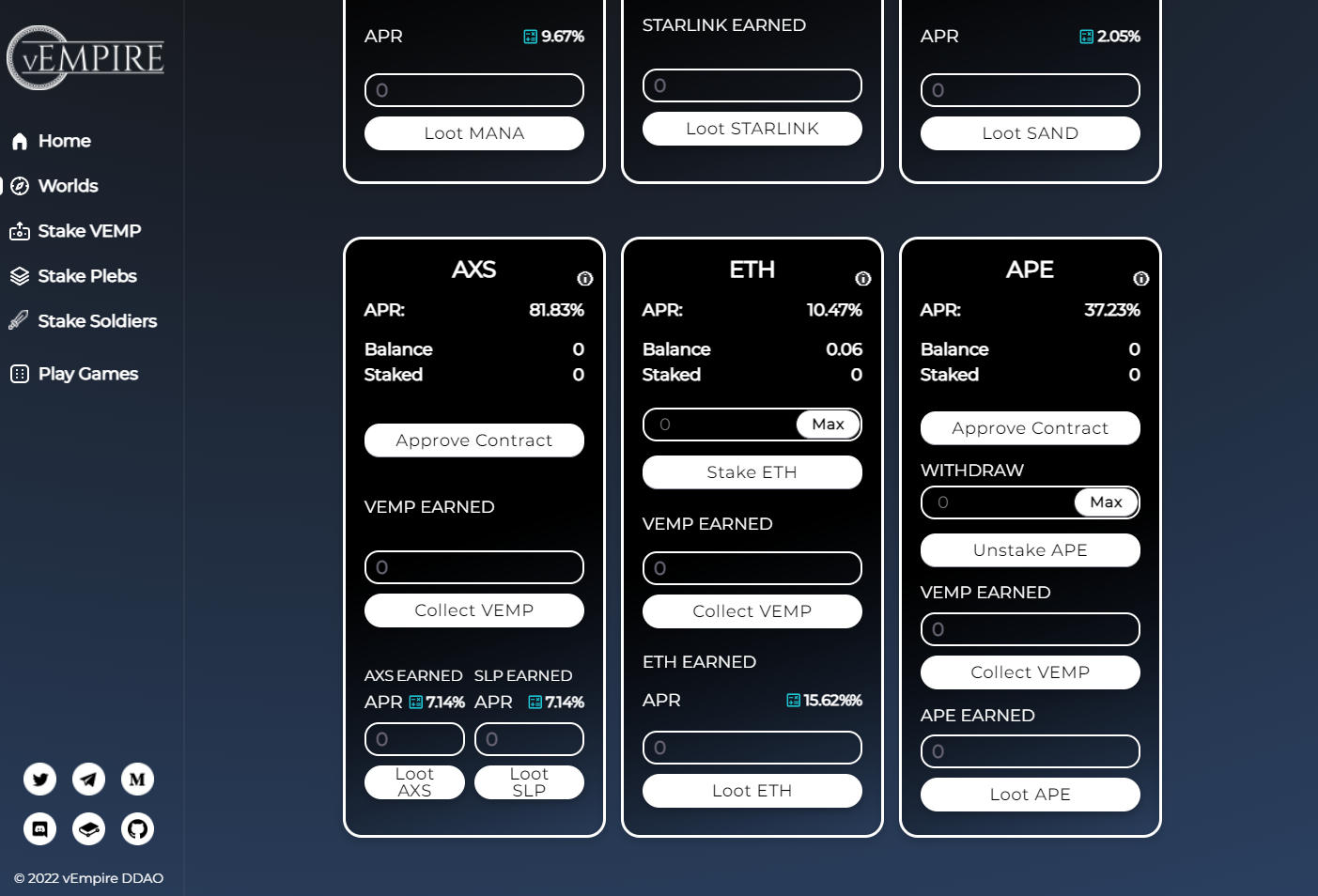 Unit Price: $0.02974
Market Cap: $5,136,546
Distinct Features: The goal of vEmpire is to prevent centralized organizations from controlling decentralized technology, such as the Metaverse while lowering entry barriers to encourage investment and improve community equity.
The biggest decentralized Metaverse investing company is vEmpire DDAO. With yields paid in both $VEMP and the initial token staked, they are the first protocol to make it possible to stake Metaverse tokens in exchange for dual yield interest. Additionally, they are this sector's most prominent decentralized virtual property owner.
Investors have staked more than $55 million worth of Metaverse tokens on their platform to generate profitable returns and support significant decentralized community investment and governance.
Additionally, vEmpire works in the NFT and GameFi sectors by launching their play-to-earn games and nurturing smaller projects to offer immersive and interactive channels for their community.
$VEMP has a 24-hour trading volume of $3,716,749, currently on BingX, MEXC, KuCoin, Bitrue, and Gate.io exchanges.
Disclosure: This is not trading or investment advice. Always do your research before buying any cryptocurrency or investing in any service.
Follow us on Twitter @thevrsoldier to stay updated with the latest Metaverse, NFT, A.I., Cybersecurity, Supercomputer, and Cryptocurrency news!
Image Source: grandeduc/123RF // Image Effects by Colorcinch