Metaverse crypto games are going to be the next big hype in 2022. Most projects are still in the early stages of their development, but we already have a few leaders like Decentraland and The Sandbox with multi-billion dollar valuations. The crypto ecosystem moves fast, and there are always new gems on the rise. Let's look at five underrated Metaverse crypto games built on Solana to watch in 2022.
Genopets
Genopets is the world's first move-to-earn NFT game. Think PokemonGo, but built on Solana and integrated with a play-to-earn model.
The move-to-earn aspect of the game allows players to connect their Fitbit to their Genopets and earn tokens. The tokens can then be used to craft valuable items and upgrade your Genopet's style and performance.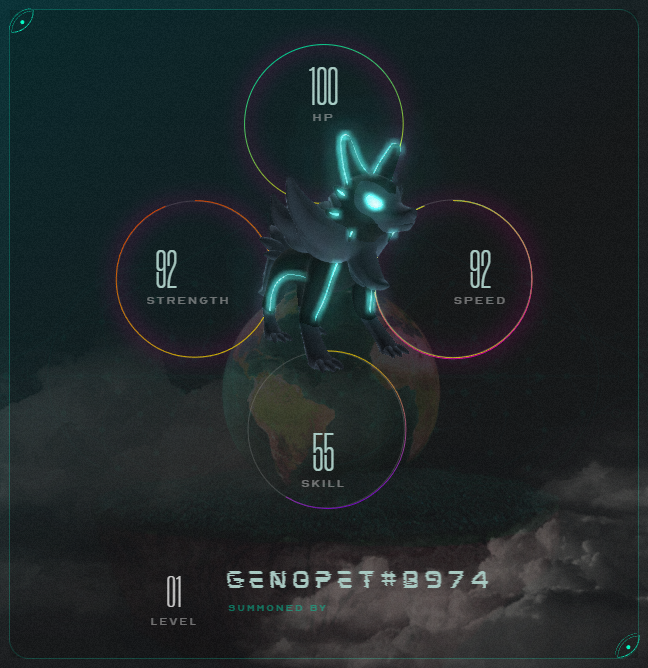 Another remarkable aspect of the game is the battle arena, which allows you to compete in fast-paced mini-games for items and move-sets rewards from your opponents.
Currently, users can check out a demo of the game and sign up for the public beta waitlist for early access. Genopets has one of the best designs I've seen for their web-based platform, which makes it one of my favorite coins to watch for 2022.
Synergy Land
Another extremely underrated project on Solana is Synergy Land, an ARPG play-to-earn Metaverse game.
Check out this game leak I found on their discord:
Synergy Land is an underrated project because the company's CEO, Carlos Bolaños, was a Senior Gameplay Animator at Ubisoft for over three years. Mr. Bolaños worked on multiple Assassin's Creed games at Ubisoft, which means Synergy Lands will look amazing!
In addition, Synergy Land's team has over ten other animators with many years of experience in designing and 3D modeling.
Synergy Land could explode in popularity in 2022 if the team can deliver a working product by the end of next year.
Aliens VS People
Aliens VS People is the first entirely on-chain multiplayer NFT game built on the Solana blockchain. It's a battleship-style intergalactic war game powered by a collection of NFT avatars.
Check out this awesome demo of the upcoming game:
Currently, the team is preparing for a public ming on December 19th. Users can participate by submitting a google doc form with their wallet addresses.
50 WHITELISTS TO WIN

How to participate?

Fill out this form: https://t.co/WH1ZinJxHM

And if you're chosen, we'll put you in green in Discord!

You will have access to a special category, with VIP members and all the information about the presale launch (this Friday) 🥳

— Aliens VS People (@AliensVsPeople) December 15, 2021
There's also a competition on their discord channel where the top fifteen most active people in the community will each win one NFT avatar for free.
A game worth watching for 2022 as the community they already have before launch is significant.
Disclosure: This is not trading or investment advice. Always do your research before buying any cryptocurrency.
---
Also Read:
Follow us on Twitter @thevrsoldier to stay up to date with the latest cryptocurrency news, and subscribe to our daily newsletter to never miss another story!