I've been really enjoying Call of Duty Cold War and since I love optimizing games I've decided to go over the best graphics settings for NVIDIA users to make sure you are getting the most our of your hardware.
To start things off, Call of Duty is a RAM heavy game, the main bottleneck is the huge amount of textures that the game is constantly loading when you're playing a match. Keeping this in mind, I decided to focus my settings on reducing any filters or optimizations to the game's textures which opens up the render queue and allows for much faster and smoother performance, ultimately leading to lower input lag.
Another important factor to keep in mind, is the fact that Cold War is a Direct X12 game, meaning that you won't be able to run the game in fullscreen exclusive mode, so don't disable fullscreen optimization like you would for a Direct X11 game.
Here are my Nvidia settings for COD: Cold War: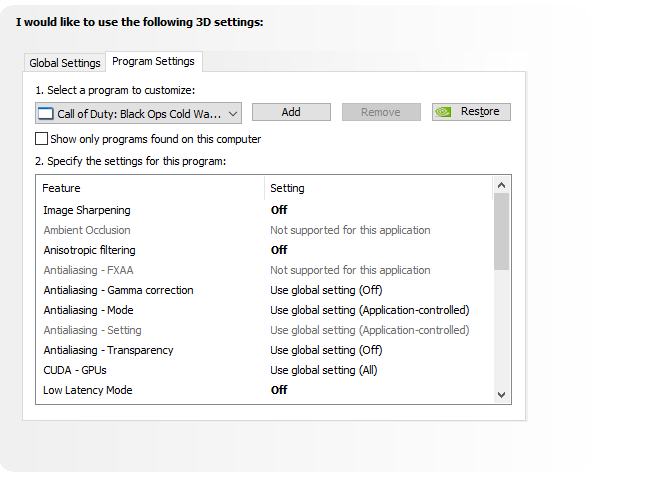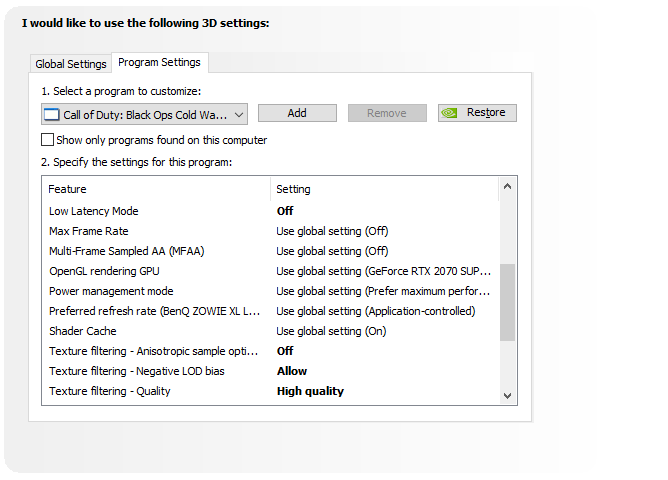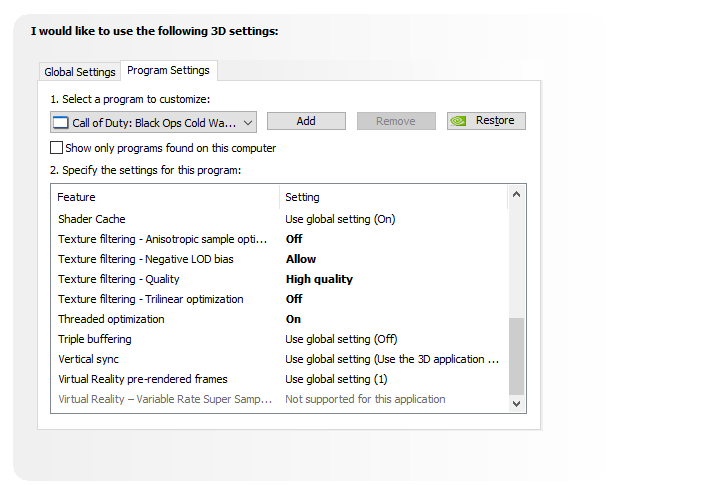 For a deeper explanation regarding each setting make sure to check my youtube video above.
One important note is to make sure you turn off Low Latency Mode in the NVIDIA control panel. Low Latency Mode is only supported for Direct X11 games and no Direct X12. We will still achieve low latency mode but we will activate it inside Call of Duty.
When it comes to the in-game call of duty settings, depending on your hardware, if you have a 2000 series RTX card, I would go with ultra high textures and high models and download HD textures from blizzard.
However, if you have an older GPU, make sure to turn texture to low as that will help your FPS.
Check out my COD Cold War in game settings for 300+ FPS: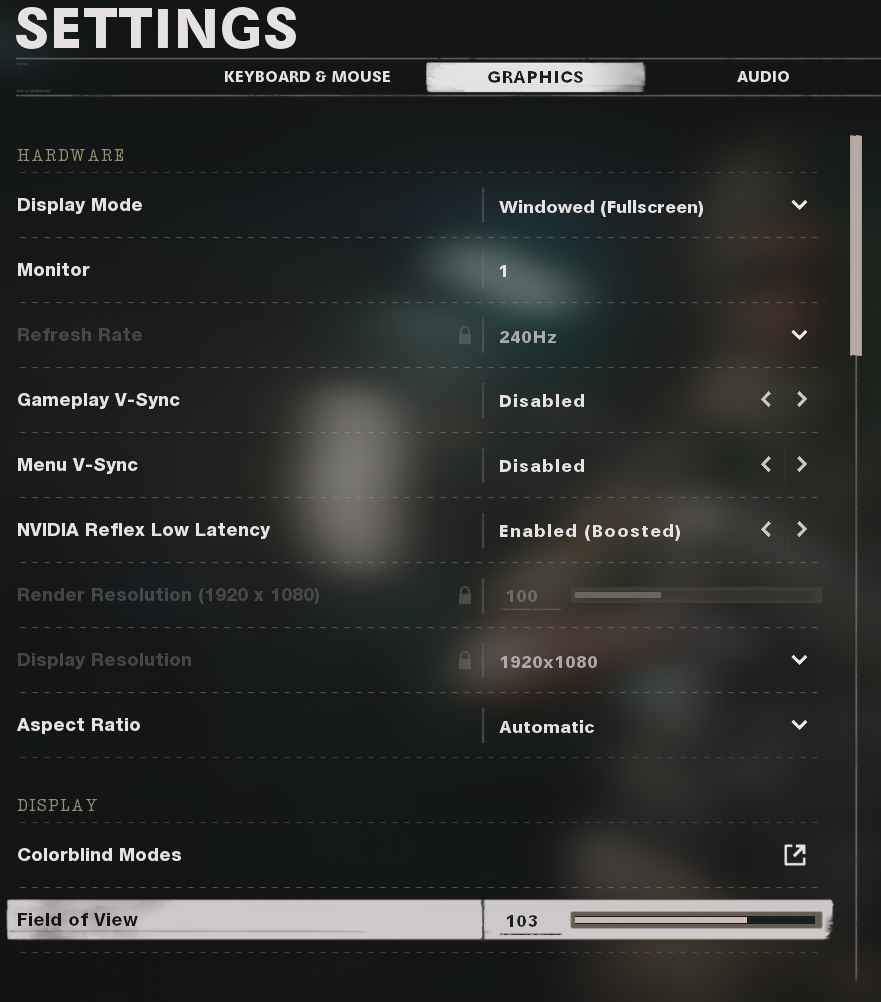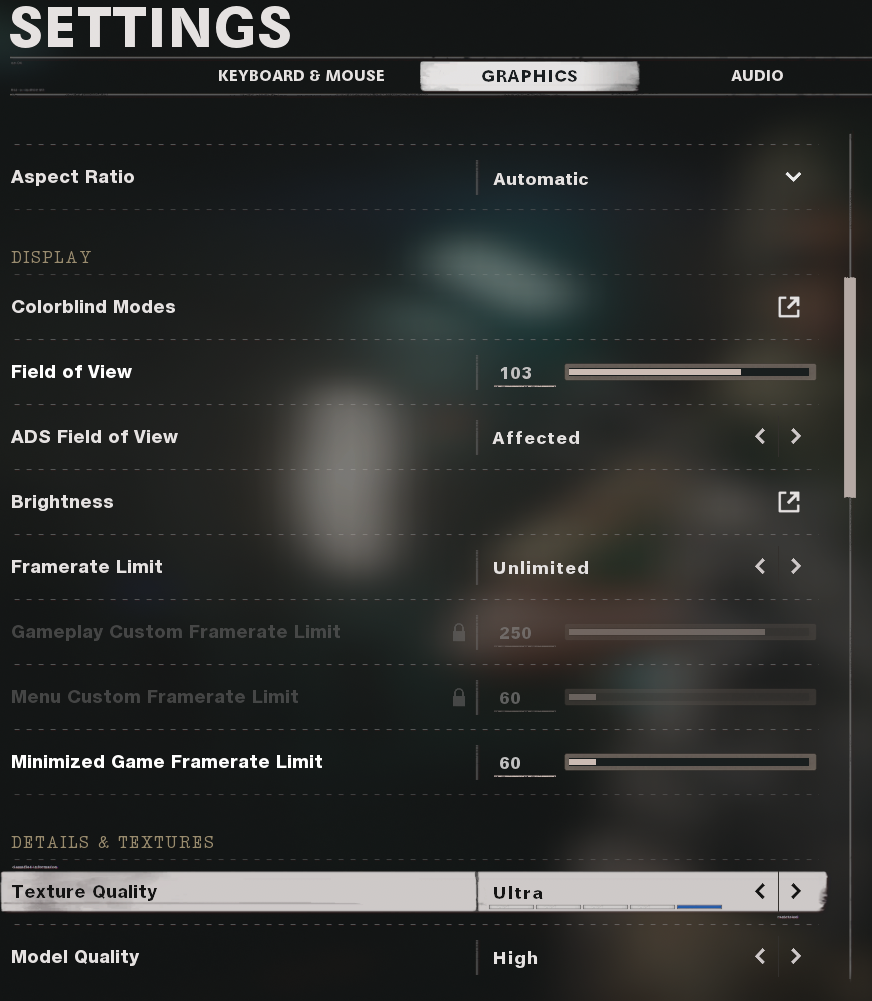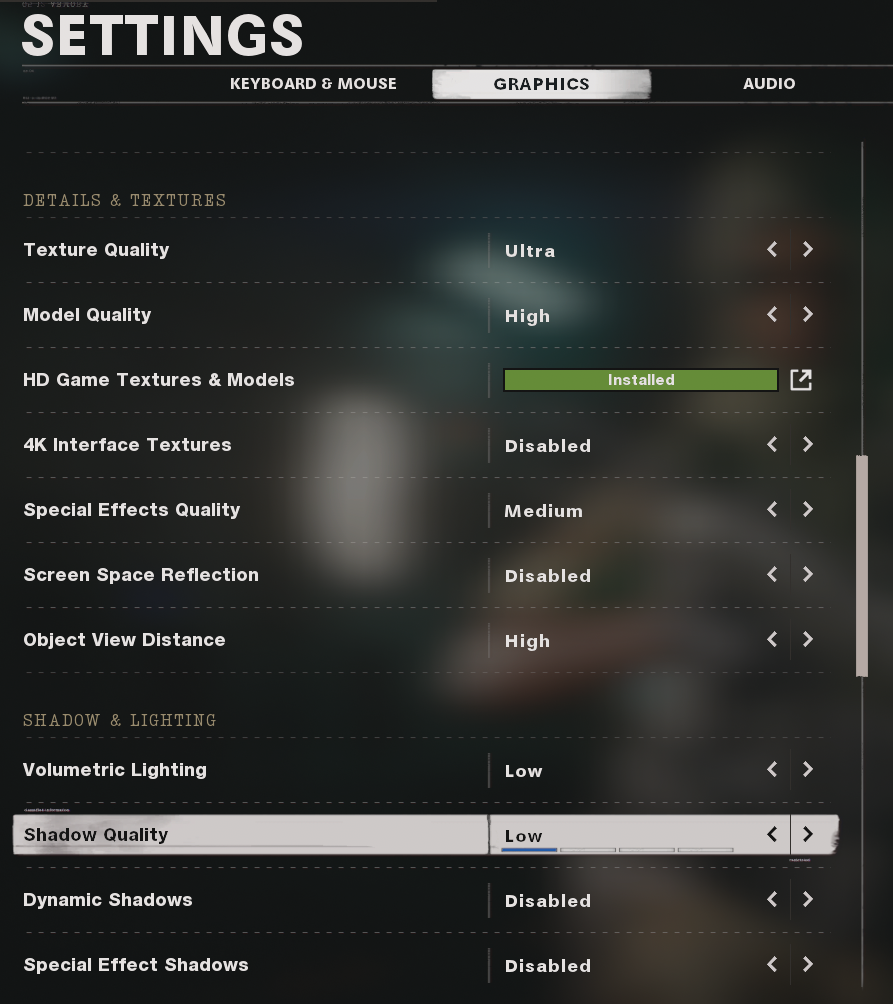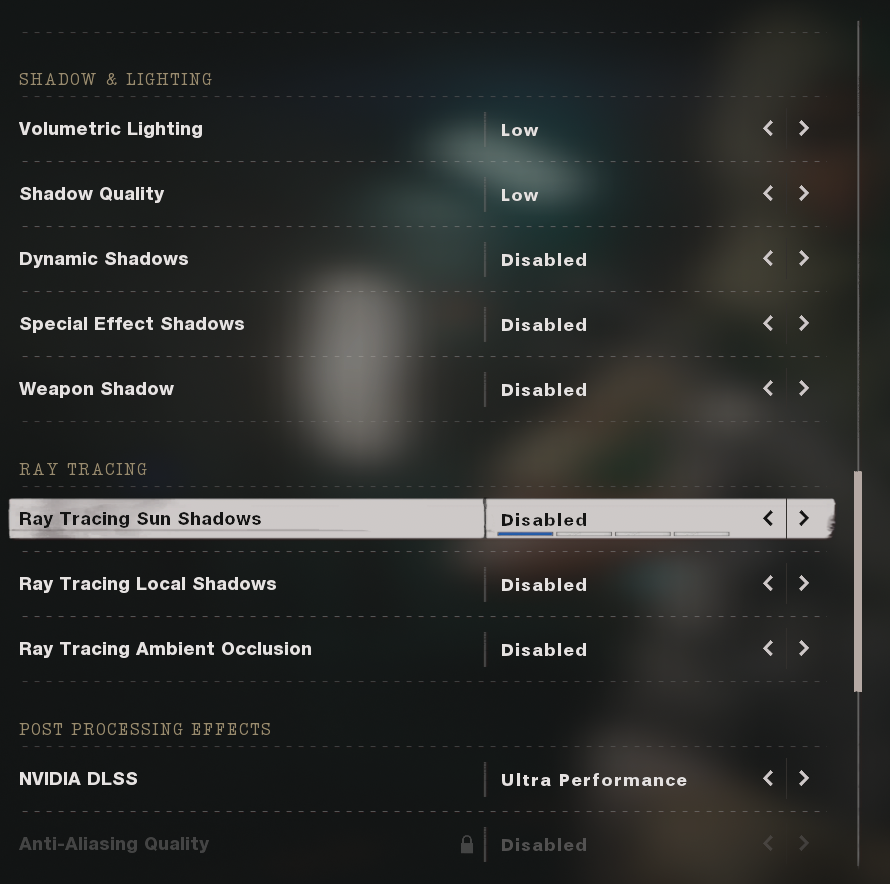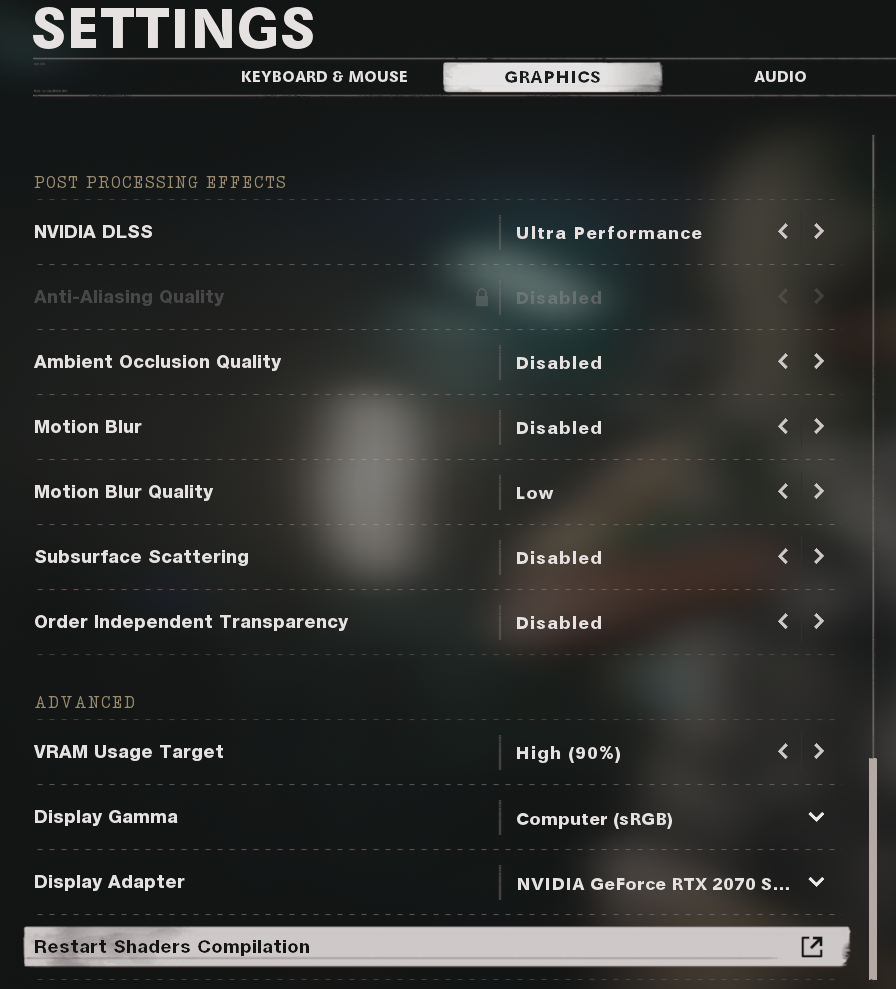 For a detailed explanation why I chose each setting, make sure to check out the youtube vidoe.
One important note to keep in mind is, because Cold War is a Direct X12 game, it will actually run better in Windowed Fullscreen mode rather than Fullscreen mode. You can test this yourself if you don't believe me!
Last but not least, if you are looking for that extra edge in FPS, I highly recommend you guys download Razer Cortex and let it optimize your game. Razer Cortex was able to shave off 2GB worth of RAM usage for Cold War, which gives you a huge boost in FPS even with those already running 200+ FPS.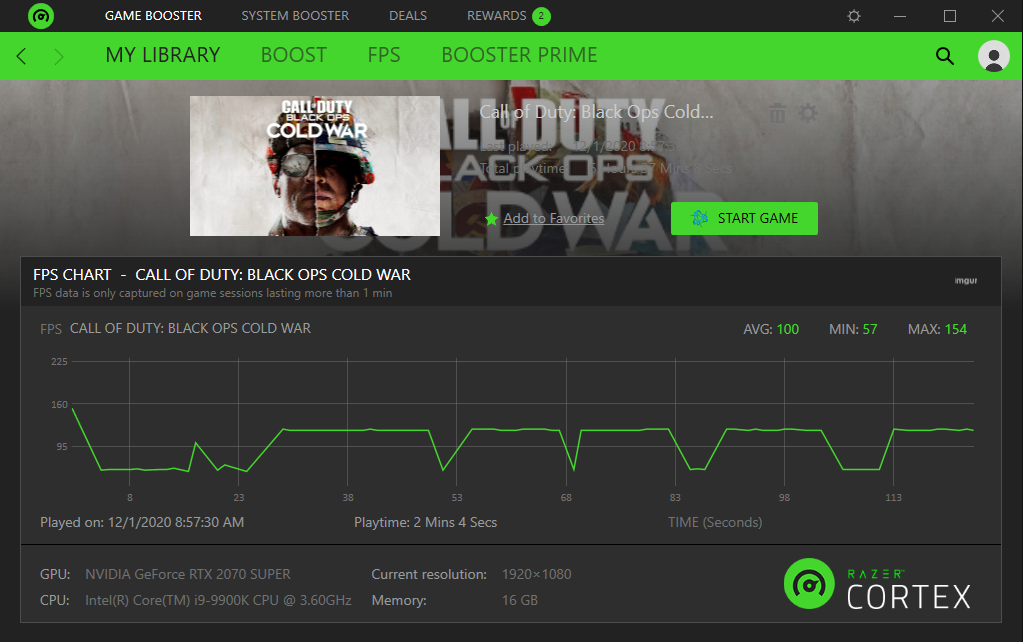 You can download Razer Cortex here: https://www.razer.com/cortex
Hope this article helped you increase your FPS, reduce any stutters, and decrease your input lag.
If you like this content or if it helped you, please let me know by subbing to my youtube channel (https://www.youtube.com/needforbeans)
You can also find me live on twitch: https://twitch.tv/needforbeans