Earlier today, Ethereum registered a new all time high of $4,638. It's no surprise Ethereum is experiencing such price increases, as most of the hype currently revolves around NFTs and meme coins – most of which utilize the Ethereum blockchain.
With the recent price surge, Ethereum's market cap surpassed $500 billion, making it almost half as much as Bitcoin's which sits at $1.1 trillion.
In response to Ethereum's recent price rise, u/sandygws said this on reddit:
"That's what many people still don't get. As an asset class, crypto has a LOT of room for growth. Even the most conservative estimates see a x2 growth potential between now and 2025… scary numbers.

Some hedge funds are looking to x10-x15 by 2030. It's an insane amount of capital to ever reach those numbers."
Why is Ethereum's price rising?
In a recent post from Market Insider, JPMorgan noted that inflation is a major force that's currently driving crypto markets.
This opinion differs from that of crypto investors who believe NFTs and crypto ETFs are the cause for the bullish momentum.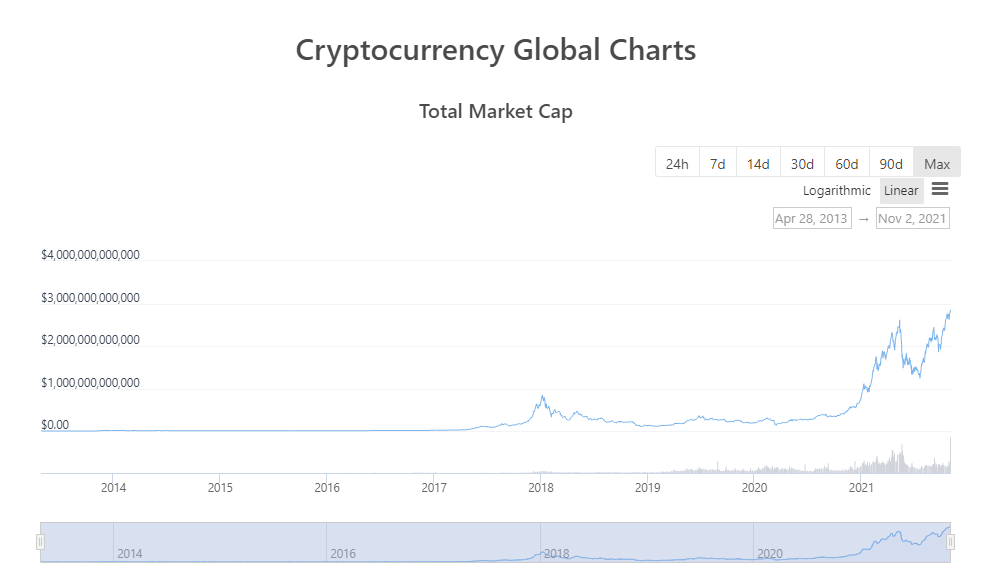 Cryptocurrency's total market cap also just recently hit an all time high of $2.8 trillion!
Because Ethereum is the second leading cryptocurrency, it's going to respond well to crypto's overall market cap fluctuations.
As such, as overall interest in cryptocurrency increases and the total market cap rises, Ethereum's price heavily reflects this trend.
Ethereum Price Prediction
One prediction that has been circulating on reddit and twitter is the $8k Ethereum by the end of the year.
While this seem like quite an unachievable goal, December is one of cryptocurrency's hottest months after all. Bitcoin's first ATH of over $1000 happened on Nov 27, 2013, and Bitcoin's second ATH of $19,000 happened on Dec 7, 2017.
With the way things are going this prediction might not be out of the question just yet.
Follow us on twitter @thevrsoldier to stay up to date with the latest cryptocurrency news!