Gala price is up over 93% today, making it the biggest gainer on Crypto.com, followed by CRO. With a 24 hour trading volume of $3 billion, the market is definitely excited about Gala. Let's take a closer look at the Gala token, and see what all the hype is about.
What Is Gala?
Gala Games is a development company focusing on building blockchain-based games that people actually want to play. Their methodology is simple, keep the blockchain part of the game invisible, and create simple, fun mechanics that everyone can enjoy.
Founded in 2020, Gala is one of the top contenders in the GameFi sector of cryptocurrency. Combining aspects of DeFi into decentralized blockchain-based games that allow true ownership of assets within the ecosystem.
Why Is Gala Price Rising?
The most recent news regarding Gala is yesterday's announcement, regarding the introduction of Town Star Nodes to the Gala platform.
Town Star is a free Play-to-Earn game launched last month on the Gala Network. It allows players to select a plot of land, make money by selling goods, and upgrade your town using money from sales.
Town Star allows you to earn TOWN tokens by holding GALA and adding an NFT to your town. At the time of writing, the cheapest GALA NFT I could find was the Haunted Crypt, which cost roughly $2,000 at the time of writing.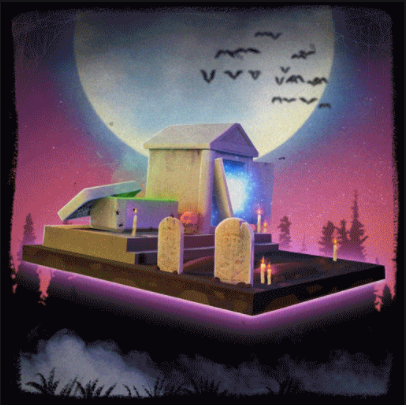 Definitely not a cheap endeavor by any means, but the daily rewards generated from placing this NFT in your town, might just outweigh its price in the first place.
The announcement also mentions a new feature on the Gala network called Town Star Node Licenses, which will empower users to "supercharge Town Star's growth, while earning rewards for yourself in the process."
Currently, there are over 20,000 Gala nodes online, however up until now there weren't any Town Star nodes. By running your own Town Star node, you can earn even more rewards, while helping secure and improve the network.
Along with Gala's price increase, we also saw TOWN's price increase by over 127% in the past 24 hours alone. With Town Star's release last month, Gala is setting itself to be a top contender in the GameFi sector of cryptocurrency.
If Gala continues to release blockchain games and structuring them similar to Town Star, with their own tokens, then the long term outlook for GALA is extremely bullish. In my opinion, it wouldn't be too unreasonable to see GALA double in price by the end of the year.
Disclosure: This is not trading or investment advice. Always do your own research before buying any cryptocurrency.
Follow us on twitter @thevrsoldier to stay up to date with the latest cryptocurrency news!