In the fast-paced world of cryptocurrency trading, the pursuit of quick profits often leads investors down a perilous path. A recent example involving a whale investor underscores the importance of caution and prudence in the crypto market.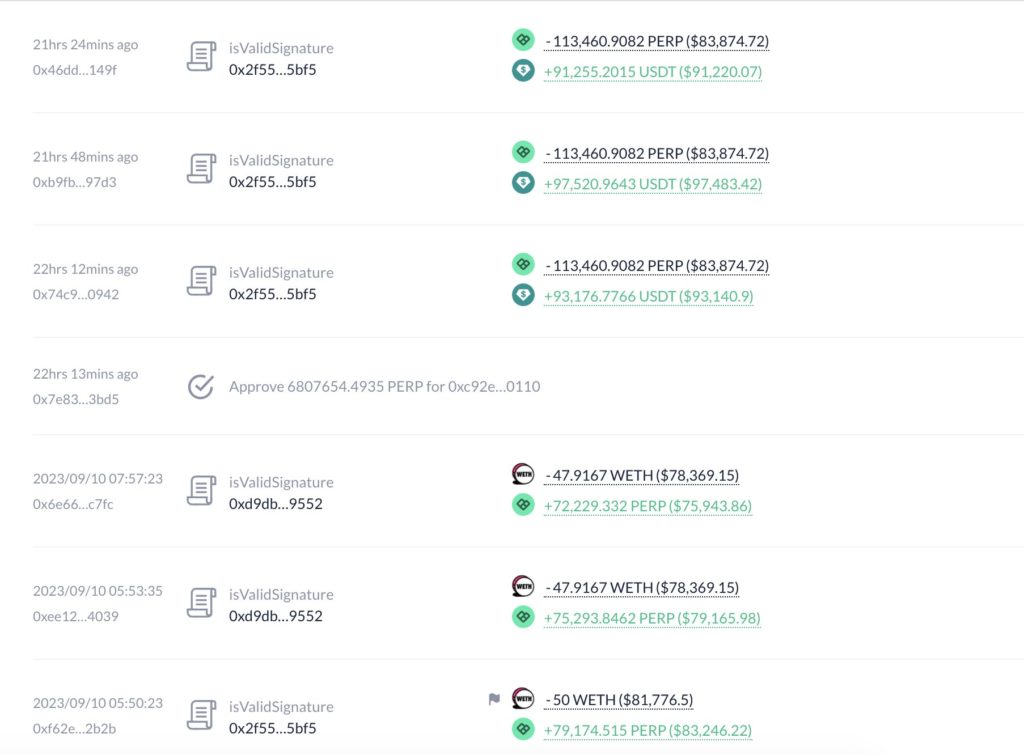 Just three days ago, this well-heeled whale created a seemingly secure Multisig wallet and embarked on a buying spree, investing a staggering $7.37 million in 6.8 million $PERP tokens. At an average price of $1.08 per token, it appeared as if the investor was set for success, riding the wave of green candles.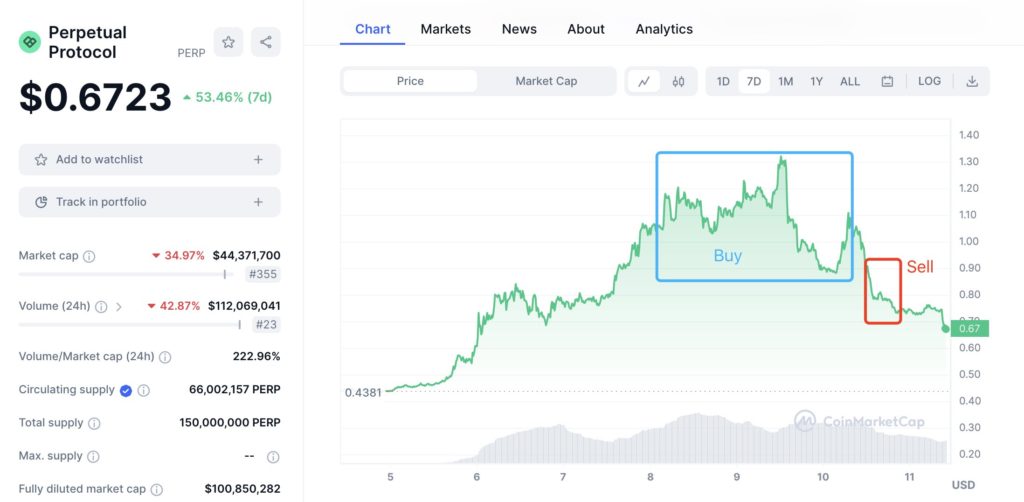 However, the tables turned swiftly. The whale's hasty decision-making led to a hasty exit, dumping the 6.8 million $PERP tokens for a mere $446,000 and 4.57 million $USDT, at an average price of $0.74. In the span of just three days, this high-risk venture resulted in a staggering loss of approximately $2.35 million.
Investors And Green Candles
This dramatic reversal of fortune serves as a stark reminder of the perils of chasing green candles and succumbing to FOMO (Fear of Missing Out). Investors are often lured by surging prices, hoping to ride the momentum to quick riches. However, as demonstrated here, the crypto market is unforgiving, and prices can reverse just as rapidly as they rise.
The key takeaway is clear: prudent and informed decision-making should always take precedence over impulsive actions in the volatile crypto space. Research, risk management, and a long-term perspective are essential tools for any investor. The allure of green candles can be compelling, but it is often the result of irrational exuberance and speculative frenzy.
Final Thoughts
In conclusion, the whale's unfortunate crypto journey serves as a cautionary tale for all investors. While the potential for profits in the crypto market is undeniable, it is equally important to approach it with care, diligence, and a keen awareness of the risks involved. Chasing green candles may lead to momentary euphoria, but it can just as easily result in substantial losses.
Disclosure: This is not trading or investment advice. Always do your research before buying any cryptocurrency or investing in any service.
Image Source: robertway//23RF// Image Effects by Colorcinch