As crypto markets are starting to rebound, we're seeing many coins registering double-digit percent price gains. The top performer on the trading app Crypto.com for today is, Livepeer. LPT is up over 33%, trading at $47 at the time of writing. Is there any reason why Livepeer price is doing better than the rest? Let's find out.
What Is Livepeer?
Launched in 2017, Livepeer is a blockchain-based live streaming service that provides competitive rates for transcoding video. It allows users to transcode video using their GPUs in exchange for ETH and LPT rewards.
One can also stake LPT tokens to receive a reward. At the time of writing, there are 11.5M LPT staked with over 70k GPUs. LPT is the Proof-of-Stake ERC20 token that governs the Livepeer network.
My favorite feature about Livepeer is the streaming platform. You can set up your Livepeer stream in minutes via streaming software like OBS and get a public link to your stream that anyone can view.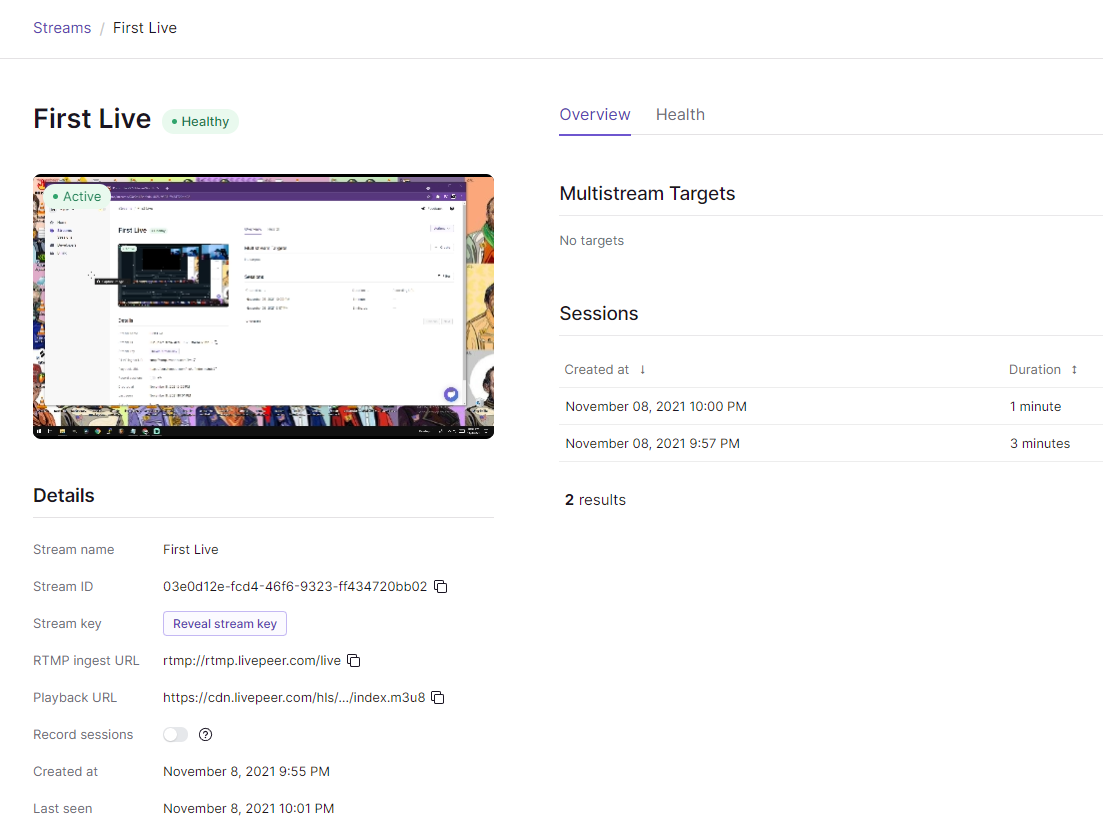 The streaming option is helpful for broadcasters who are concerned about the cost of transcoding their video. Livepeer can reduce the price for transcoding live streams through their network, meaning significant savings for broadcasters.
Livepeer News
On December 2nd, Media Foundation, a peer-to-peer content delivery network, announced its integration with Livepeer. According to their official announcement:
"Combining both protocols means the video will first be transcoded by the Livepeer network and then served over Media's dCDN to end-users requesting it. Media-Edge nodes distributed worldwide will cache the content and make sure the broadcaster node doesn't get hit; while serving end-users with the video segments from a close location."
Media Network solves Livepeer's content delivery issue with their distributed Media Edge network, perfect for DAOs or DeFi teams looking to build Web3 applications.
The recent partnership with Media Network is one reason for Livepeer's extraordinary performance today. With LPT's market cap recently surpassing $1 billion again, it seems that the market is continuing its rally.
Livepeer Price & Tokenomics
Livepeer is trading at $47.90, up 32.21% in the past 24 hours at the time of writing. Livepeer's market cap is $1 billion, with a 24-hour trading volume of $88 million.
There are 22 million LPT available, with 21.16 million in the circulating supply. You can purchase LPT on Binance, Coinbase Exchange, Bithumb, KuCoin, Kraken, Crypto.com, and more.
Disclosure: This is not trading or investment advice. Always do your research before buying any cryptocurrency.
---
Also Read:
Follow us on Twitter @thevrsoldier to stay up to date with the latest cryptocurrency news, and subscribe to our daily newsletter to never miss another story!