One of the best-performing Metaverse crypto games today is My Neighbor Alice (ALICE), a Chromia-based play-to-earn game dubbed the "Animal Crossing" of blockchain gaming. My Neighbor Alice is a multiplayer builder game, enabling users to own virtual islands, build and collect exciting items, and combines the latest blockchain tech like NFTs to enable a robust ecosystem introducing crypto to millions of players.
My Neighbor Alice (ALICE) Price Up 25% Today
The native utility token for My Neighbor Alice is the ALICE token, featuring ERC-20, BEP-20, and Solana versions. It's currently trading at $2.8, up from $2.26 in the past 24 hours.
One reason for ALICE's recent price hike is yesterday's announcement of the project's upcoming land sale planned for August 1st. According to a medium post published from the official My Neighbor Alice account:
"Our land sale will go live on Monday, August 1st, 2022 and will last 15 days. In this land sale, you will also have the opportunity to get a land plot for FREE!"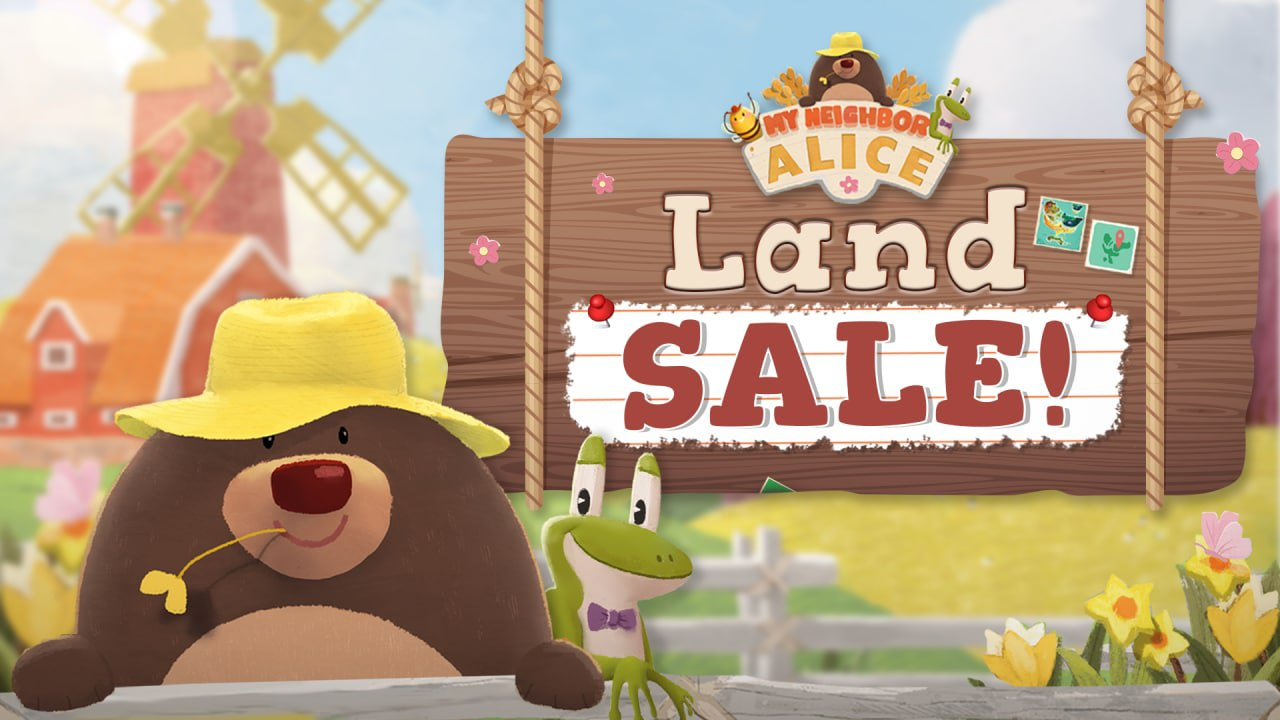 The land sale announcement comes a day after My Neighbor Alice released its marketplace, which enables users to list and trade land plots on a peer-to-peer basis. Users can check out the market by connecting via a Web3 wallet like MetaMask and switching to the Binance Smart Chain network.
While the marketplace release was explicitly meant for trading virtual real estate in My Neighbor Alice, the platform will provide a long-term cornerstone to the game's economy. It will continue to evolve with new features and options.
Regarding the land sale, a total of 1000 plots will be available for users to claim. 975 plots of land will be auctioned in five waves, starting August 1st and ending August 15th, each sale occurring 3-4 days apart. In addition, 25 plots will be given away for free, five during each consecutive wave. Users can enter the free land lottery by placing a bid. Even if they don't win a land sale, they automatically enter the lottery and still have a chance to get a piece of land.
The release of the marketplace and the announcement of the upcoming land sale has positively impacted ALICE, with its price rising by over 25% in the past 24 hours. Moreover, the 24-hour trading volume for the cryptocurrency is up over 461%, currently at $224 million and rising.
ALICE has a market cap of $86 million, still relatively undervalued for the project's utility and experience. We recommend keeping an eye on ALICE in July 2022 and beyond.
What Is My Neighbor Alice (ALICE)?
Launching in Spring 2022, My Neighbor Alice (ALICE) is one of the top-rated blockchain games built on the Chromia network, a relatively new blockchain built from the ground up explicitly for Metaverse and NFT-based applications. Chromia's infrastructure enables developers to deploy dApps much faster than traditional development platforms like Solidity.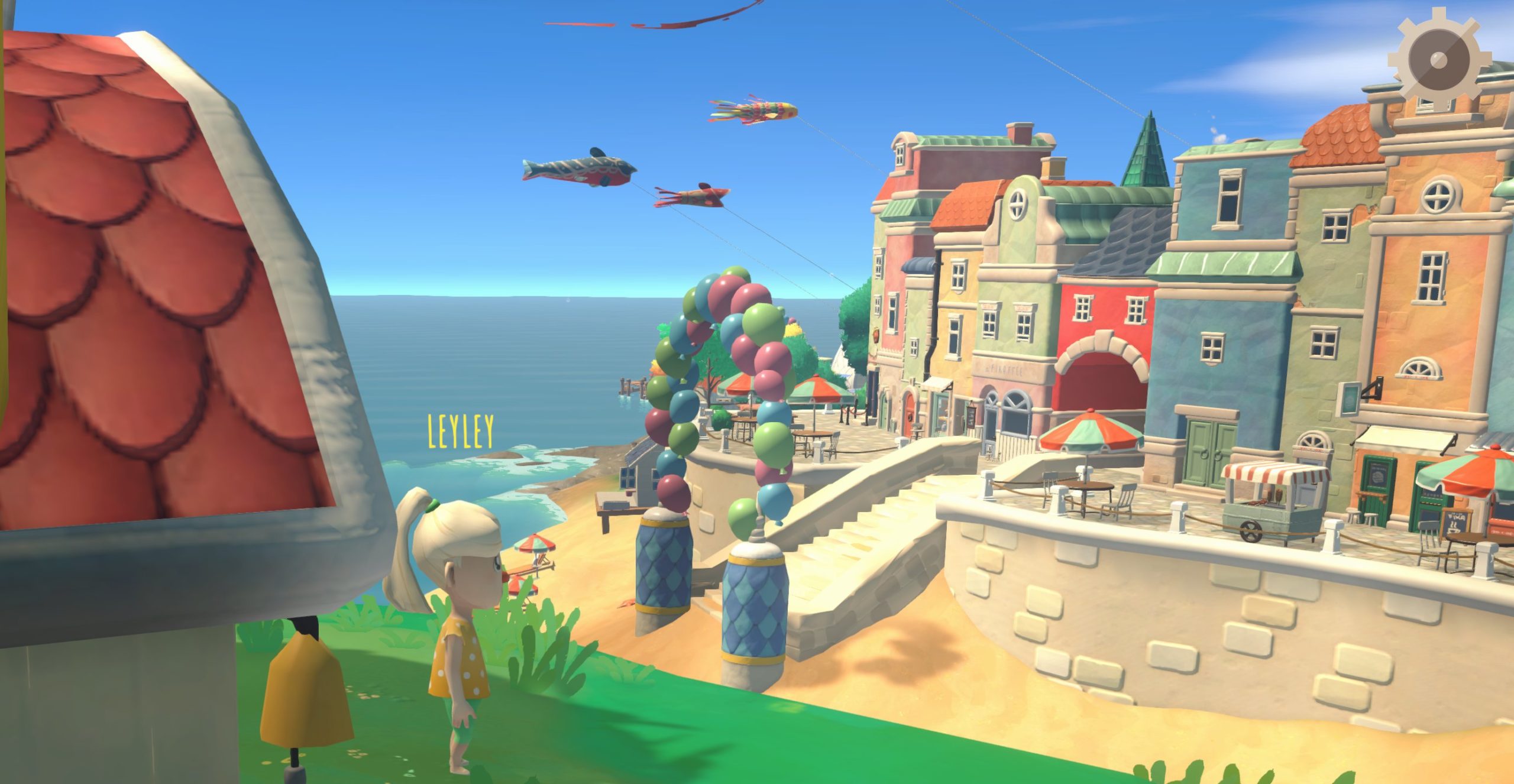 My Neighbor Alice incorporates the popular play-to-earn model into its game, enabling users to monetize their islands by combining buildings and resources. Players can generate passive income in the form of crypto assets by investing in their virtual islands.
While My Neighbor Alice is still in development, the current market cap of $86 million makes it a highly underrated and undervalued project worth keeping an eye on. With the release of their marketplace and upcoming land sale, ALICE could show substantial price growth over the next several weeks, especially if crypto markets remain healthy.
ALICE is the primary utility token on the platform, which users can receive as rewards in the game. You can purchase ALICE on Bithumb, FTX, Gate.io, Uniswap, Coinbase Exchange, Kraken, KuCoin, Binance, etc.
Disclosure: This is not trading or investment advice. Always do your research before buying any cryptocurrency or investing in any Metaverse crypto coins.
Follow us on Twitter @thevrsoldier to stay updated with the latest Metaverse, NFT, A.I., Cybersecurity, Supercomputer, and Cryptocurrency news!
Image Source: bluebay/123RF