Shiden Network price is up 30%, making it the biggest gainer on Crypto.com today. SDN is a relatively undervalued project with a market cap of $142 million and a trading volume of $11 million. What is all the hype about, and why did Shine Network price rise so much today? Let's find out.
What Is Shiden Network?
Shiden Network describes itself as a Multi Chain dApp Hub built on Kusama. It allows developers to deploy smart contracts on top of the Kusama Network quickly.
Shiden supports the Ethereum Virtual Machine and WebAssembly and various applications like DeFi, NFTs, and more.
Shiden Network's most significant selling point is the multi-chain infrastructure, enabling developers to connect to various blockchains like Ethereum, Secret Network, Cosmos, and more.
Shiden Network has a fully functional app that users can explore. The portal features 21 dApps at the time of writing with a total value locked of over $20 million.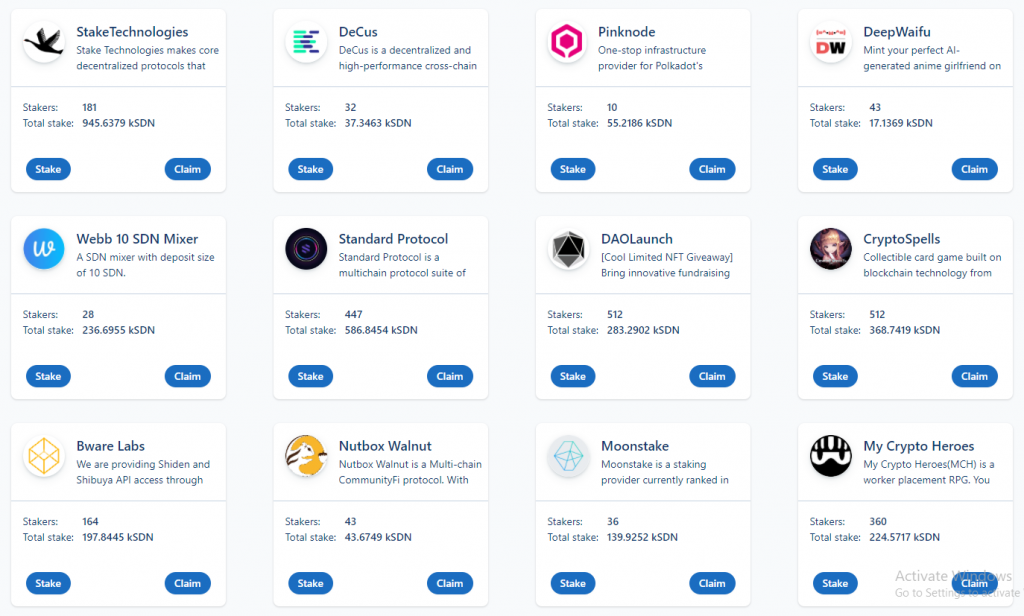 If you have SDN tokens, you can stake your tokens on the various dApps to potentially earn a substantial return.
If you're already holding SDN, I would highly recommend staking your coins on a dApp of your choice.
Why Is Shiden Network Price Rising?
The most recent news regarding Shiden Network is their current listing on Huobi and their ongoing campaign on Huobi Global, a major exchange.
Huobi Global announced the Shiden Network listing last night, allowing users to trade SDN on the platform.
Huobi is also running a promotion with a prize pool of 91,000 SDN and an APY of 100%. All users have to do is deposit SDN to their Huobi global account to be eligible for rewards.
Partnering with a major exchange is a sure way to increase awareness about the project and drive investor interest.
Shiden Network Price & Tokenomics
Shiden Network is currently trading at $2.69, up 30% in the past 24 hours. SDN has a market cap of $146 million with a 24-hour trading volume of $14 million.
There is a total supply of 71 million SDN, with a circulating supply of 54 million SDN. Overall, Shiden Network is setting itself up to be a leader in the Web3 space, providing a multi-chain platform for developers to build next-generation dApps.
Most of the trading volume for SDN is coming from Gate.io, KuCoin, and Kraken. However, with the recent Huobi Global listing, we can expect even more trading volume.
Users can purchase SDN on most major exchanges. If you're in the US, we recommend KuCoin.
Disclosure: This is not trading or investment advice. Always do your research before buying any cryptocurrency.
---
Also Read:
Follow us on Twitter @thevrsoldier to stay up to date with the latest cryptocurrency news, and subscribe to our daily newsletter to never miss another story!