As Vitalik Buterin said, the best thing a crypto team can do in the crypto winter: develop, develop and develop.
So that is what the KRYZA Ecosystem was doing all year long. The Central European-based KRYZA Team entered the scene in the fall of 2021 with the idea of an exchange based on a crypto social network and their KRYZA Network (KRN) token. 
A huge uprising had come for the token, they got listed on CG, CMC and on HotBit at the end of the bull run of the crypto market of 2021. After that, the market crash, war news, economic recessions, regulations and crypto scandals made sure to set back this run not just for KRYZA but for every other crypto project.
So they took on Vitalik's words and continued to develop their project. They came up with an incredible amount of applications and they have fulfilled their plans accordingly. 
Let's see a recap of their year 2022:
They started their large-scale burning event of KRN in January which was completed on New Year's Eve when 1000 billion of KRN tokens were burned

Their first external token airdrop took place on KRYZA Network, their own social media site (

kryza.network

) based on crypto society

KRYZA Education, their educational and analytical interface was launched in March 

In April, they have replaced their partners and developers to maximize their potential and started to work even harder and by May, they come up with their own DEX called KRYZA Swap and their dedicated token called by the same name (KRS)

In June, the KRYZA Team launched their LISTEN2EARN site called KRYZA Sound, which is a free music streaming application

The month is July and KRYZA has upgraded their LIVE2EARN social platform and as a site without ads, the number of users started to grow rapidly, now crossing more than 5 thousand registers

In August they designed the plans of their next big step, KRYZA Blockchain and their native coin called KRYZA Diamond which will combine the properties and use cases of all of their KRYZA tokens

The topic of the autumn was upgrades: KRYZA Sound was updated and KRYZA Swap has got an Aggregator function. THanks to this we can compare prices of other exchanges

They have released their WATCH2EARN application which is a YouTube and TikTok like platform called KRYZA cryptube

As for the end of the year, they came up with the biggest news: KRYZA Exchange has started as a beta release and their dedicated token called KRYZA Exchange (KRX) has been listed on their crypto stocks exchange alongside with KRN and KRS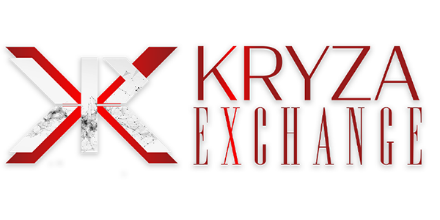 What is KRYZA Exchange?
As a part of the KRYZA Ecosystem, KRYZA crypto Exchange beta has been released on December 28 of 2022 in the year-end AMA held by the team itself. 
What BNB is to Binance is like KRX to KRYZA Exchange and it has been available on Uniswap and Indoex for some time but has received a use case on December 28 of 2022, as soon as KRYZA Exchange has opened its doors to crypto believers. After long negotiations and developments, it will use the liquidity of Binance since March 15, 2023. This is the highest level security and biggest liquidity available on the market. 
On this exchange, it will be possible to use hot and cold wallets too, giving a much higher level of security than others might hand out to their users. 
The team has surprised a lot of project owners for Christmas, since the listing for this exchange will be completely FREE until January 15, 2023. This gift is for all those who are not in a fundraising place yet to hand out the usual listing fees so hurry up because time is ticking with the listing!
The Marketing Plan of 2023, told by the CEO
The target is now live for users who are not in the cryptospace yet for NETWORK, SOUND, CRYPTUBE applications and they would like to initiate the engines of the tokens as the bull market starts and by that, tell the audience more about crypto then

Listing of new tokens, releasing a commission system for salesmen (anyone of the registered affiliate agents can receive up to 10% of the listing fee)

Setting up a marketing representative for each country, they are waiting for applications

PR marketing strategies are ongoing for bigger crypto and economic newspapers and magazines

Weekly video presentations and PPC marketing campaigns

Different airdrops are also waiting the users of KRYZA Ecosystem
What are the conclusions?
Based on the evidence given above, KRYZA Ecosystem has a huge potential and it can become one of the most trending assets of the next bull run. We cannot wait to jump into the everyday life of this project before it's too late.
Their expectation is that 2024 will be the year of the next bull run as also the next halving event of Bitcoin itself. If they are coming up with their own blockchain and merge their tokens together into KRYZA Diamond, it could mean something big for this project.
Now all their tokens are pretty well priced thanks to this bear market plus they can be staked on their own DEX with an extraordinary APR.
Right now there is an opening for the team, they are looking for affiliate agents and marketing representatives. You can apply to them by sending a CV to the following email: [email protected]
All their apps and availabilities are listed on their homepage kryza.io
We wish everyone a happy new year and be rich in trades and investments!
Disclosure: This is a sponsored press release. Please do your research before buying any cryptocurrency or investing in any projects. Read the full disclosure here.