Cryptocurrency markets remain relatively steady this weekend, with Bitcoin price holding firmly above $21.5k and Ethereum price managing to stay afloat above $1.2k. Metaverse Crypto coins remain highly popular, and most saw double-digit percent price growth during the past week. Today we look at our pick of the top three Metaverse crypto coins with a market cap below $20 million to watch in July 2022, ordered by the current market capitalization, lowest to highest.
#3 Highstreet (HIGH) – $17.5 million
Launched in October 2021, Highstreet (HIGH) is looking to bridge the digital and physical worlds with a new blockchain-based MMORPG experience. Highstreet is looking to create an immersive RPG-enabled Metaverse integrating the latest crypto DeFi and NFT trends to provide genuine products with utilities by turning them into in-game items.
Users can connect to the Highstreet dApp via a Web3 browser crypto wallet like MetaMask and explore its Metaverse. Highstreet's in-browser experience is open to the public, and we recommend checking it out.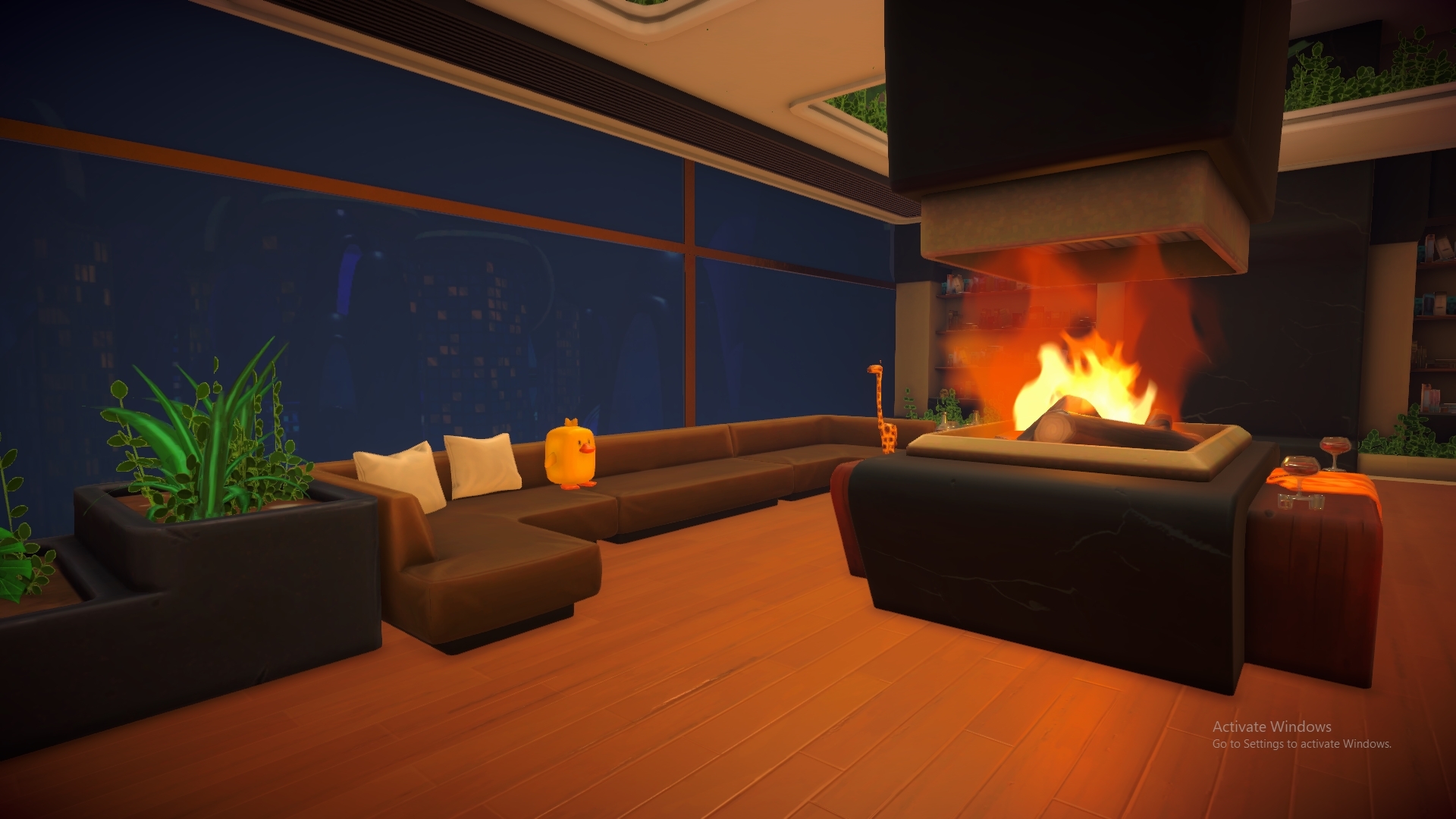 Highstreet is built with the Unity game engine, utilizing similar architecture and infrastructure to some of the most popular Metaverse tokens like Decentraland. Highstreet supports the Ethereum and BNB chains, making it a cross-chain project.
The platform offers an NFT Marketplace where users can purchase NFTs, which they can stake on their finance dashboard and earn rewards in HIGH, UNI LP (Uniswap Liquidity Pool Tokens), and DUCKS (from staking the NFTs).
In addition, Highstreet recently opened its Solarium island for users to explore. Users can purchase virtual real estate in Highstreet's Metaverse and show it off to others.
While currently sold out, the minting price for a Genesis Home in Highstreet City was only 50 HIGH tokens, roughly $71 at the time of writing. A relatively small investment compared to Decentraland plots of land, which cost upwards of $10k during the crypto boom in November 2021.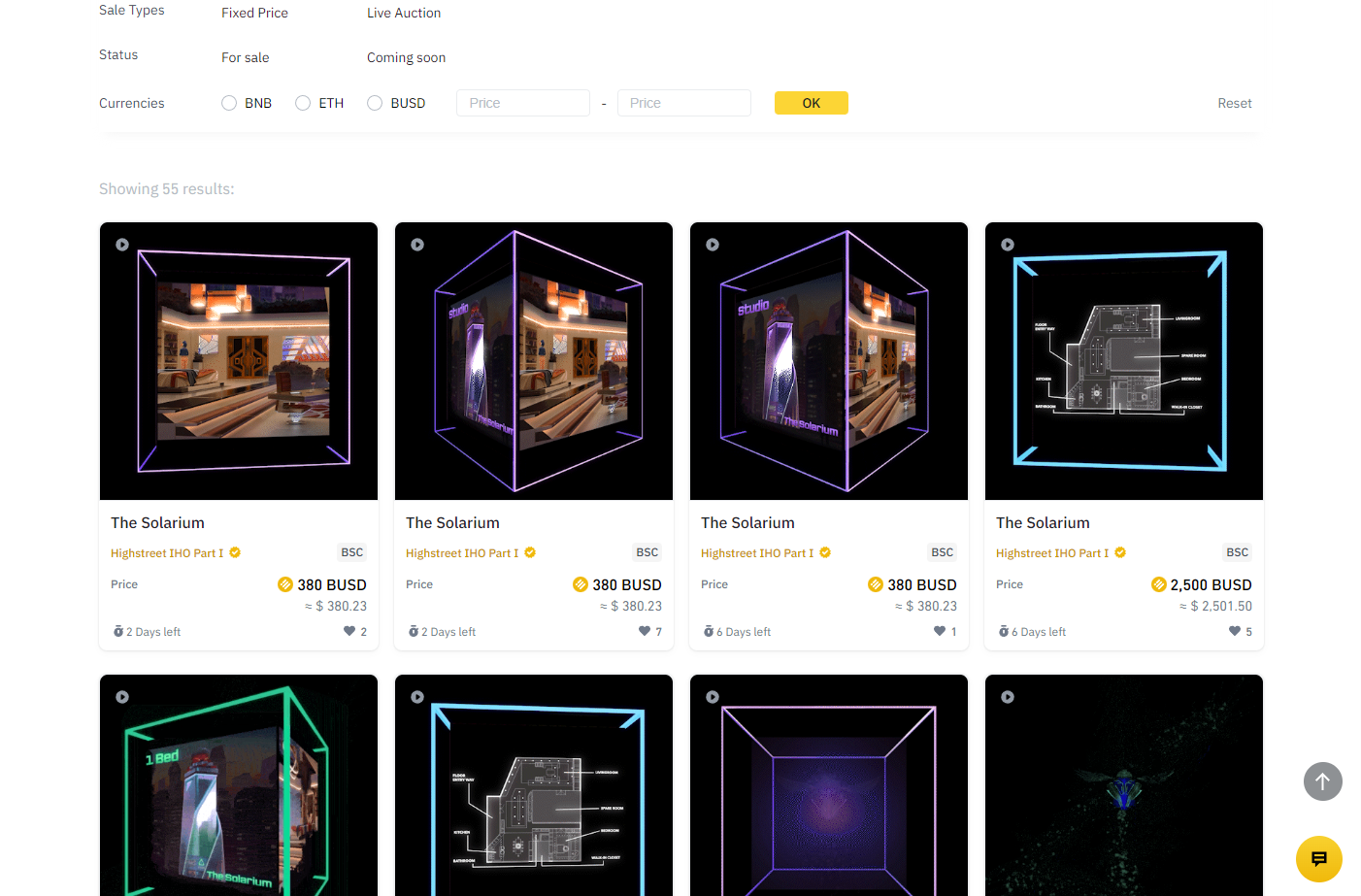 If you're still interested in purchasing land in Highstreet, you can buy in on Highstreet's Binance IHO (Initial Home Offering) collection for roughly $380.
Highstreet features a dual token economy consisting of STREET and HIGH tokens. While HIGH coins are the primary governance tokens for the platform, STREET coins are the utility asset enabling users to interact with the Metaverse, purchase items, etc.
You can buy HIGH tokens on Coinbase Exchange, Binance, Uniswap, Gate.io, LBank, Phemex, MEXC, Bitrue, BitMart, etc.
#2 Wilder World (WILD) – $19.2 million
Launched in May 2021, Wilder World (WILD) is another highly undervalued Metaverse crypto project built on Ethereum. Wilder World features a unique ecosystem of in-game assets and is building an immersive and high-quality digital world with Epic Games' latest Unreal Engine 5. As one of the few Metaverse crypto projects building its world with UE5, Wilder World is a must-watch in July 2022.
The project's slogan is "A New Dimension of Reality," providing an immersive 5D Metaverse built on Ethereum. Wilder World features a full-fledged second-life-type experience where users can own cars, virtual real estate, clothes, join guilds, and much more.
While its Metaverse is still in development, users can check out the Wilder World dApp and Marketplace, containing over 10k items from various categories. Users can purchase in-game assets to use in the upcoming Metaverse, and we recommend checking it out.
Wilder World features plenty of affordable items if you're looking to invest in virtual real estate on the platform. For example, a virtual condo unit in Wilder World's Qube, the genesis real estate release in Wilder World, features bids in the $200-300 range. If you're looking for even cheaper items, some fashion NFTs cost even less, with a floor price in the $1-5 range.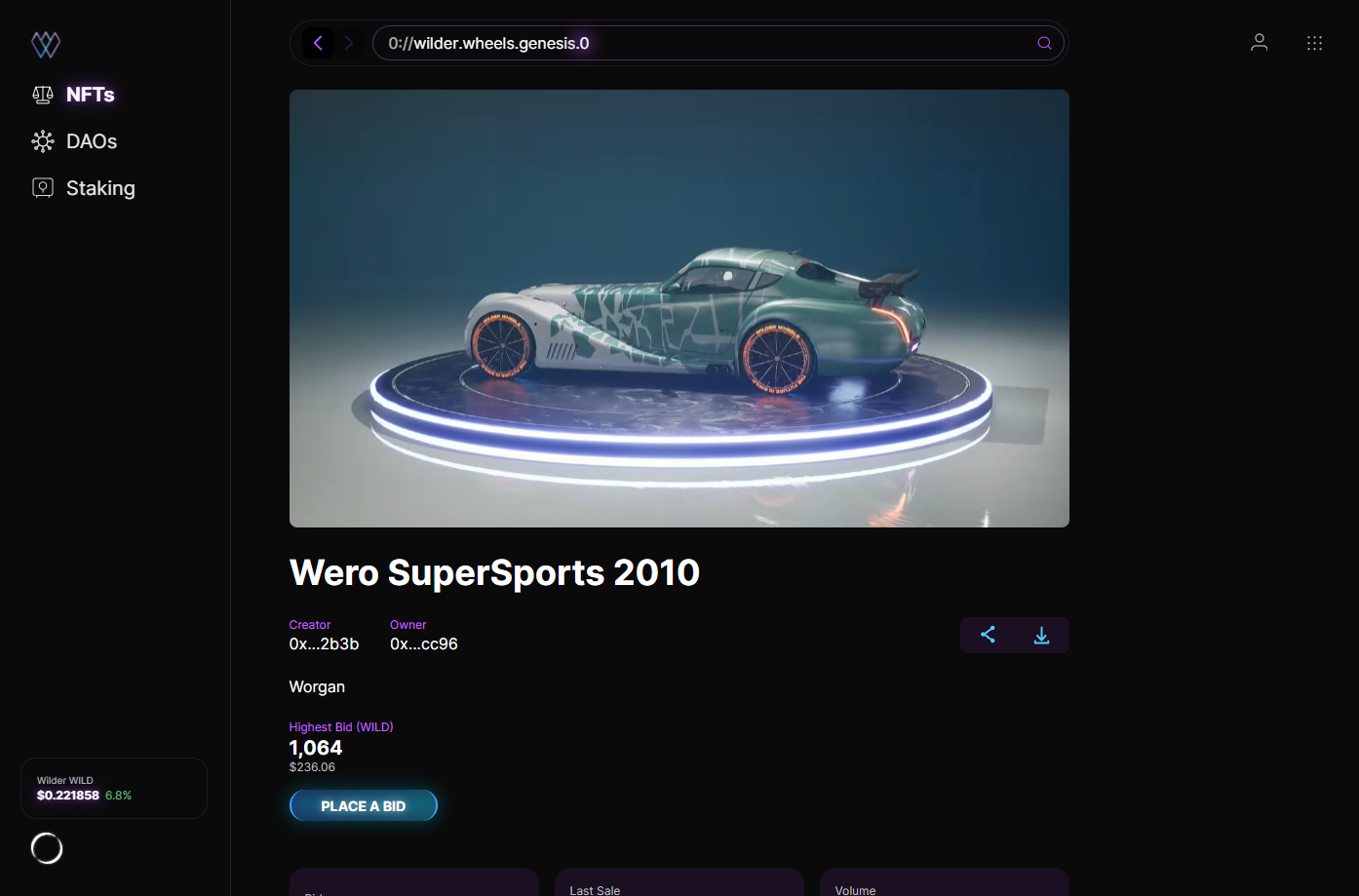 As a car-lover myself, my personal favorite NFTs are Wilder World's genesis wheels collection. The above car features the highest bid of $200, quite affordable during this bear market.
As one of the few Metaverse crypto games building its Metaverse with Epic Games' Unreal Engine 5, Wilder World is a must-watch in July 2022. Moreover, with its low market cap of $19 million, now is a perfect time to keep your eyes open for deals on awesome NFTs, which could appreciate in value immensely once the game is released and once this crypto bear market ends.
WILD is the native utility asset for the project, featuring an ERC-20 Ethereum version. WILD is utilized to purchase NFTs on the platform for DAO governance and will enable most interactions with the Wilder World Metaverse.
You can buy WILD on LATOKEN, Gate.io, MEXC, Huobi Global Uniswap, KuCoin, BKEX, etc.
#1 Boson Protocol (BOSON) – $19.4 million
Launched in April 2021, Boson Protocol (BOSON) is a virtual shopping mall built in Decentraland. It's looking to connect the Metaverse, crypto loyalty programs, and smart contracts to real-world commerce.
Boson Protocol enables users to build commerce applications that anyone can trust and use. Utilizing blockchain tech, Boson protocol allows a seamless exchange of digital assets for physical goods, looking to revolutionize the shopping experience in the Metaverse.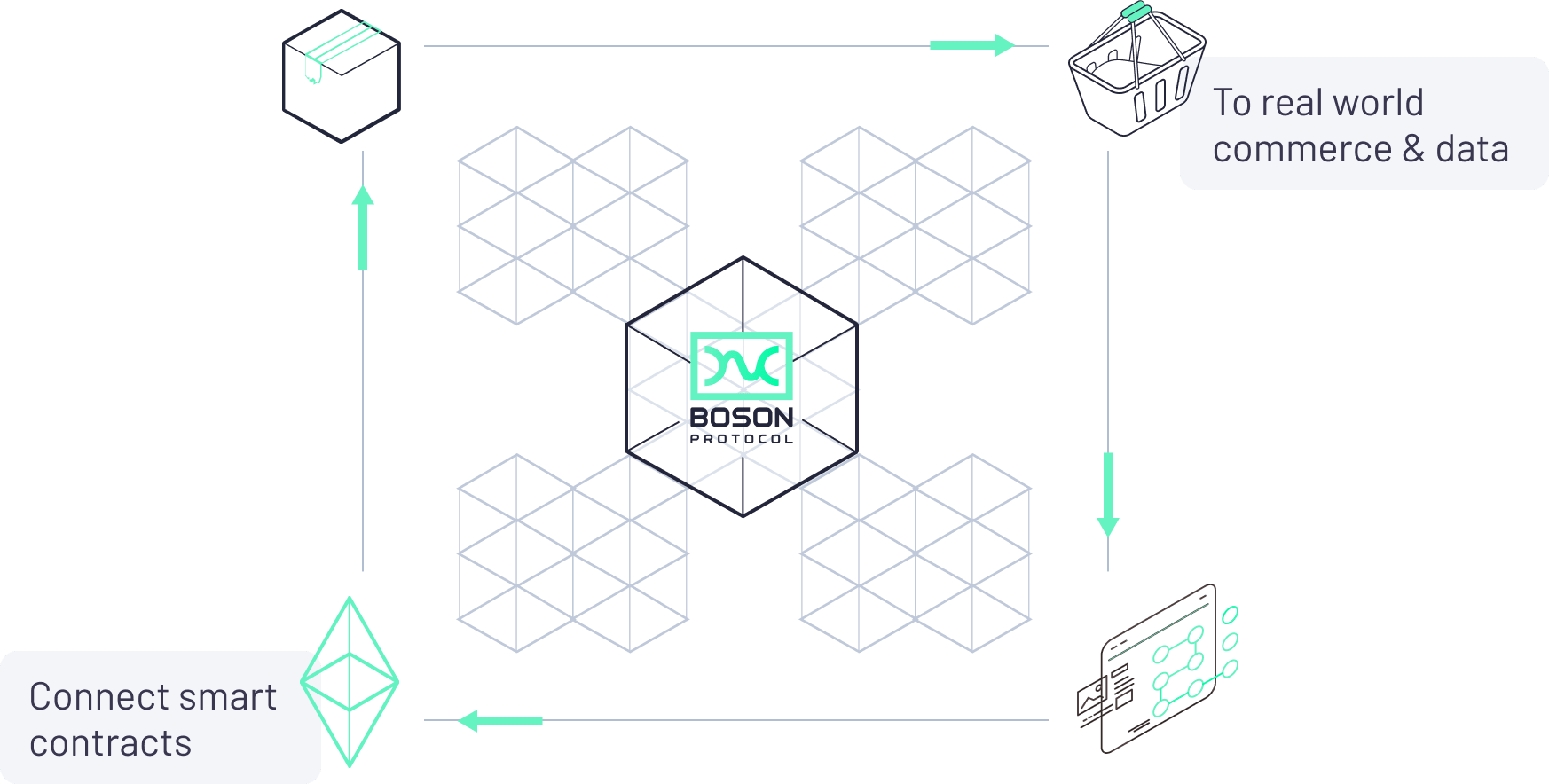 Boson Protocol features a plot of land in Decentraland – the world's most popular and most-valued Metaverse project – where users can check out its virtual mall and take a closer look at Boson Protocol.
We recommend visiting Boson's plot in Decentraland and exploring its virtual mall.
The primary utility asset for the project is the BOSON token, generating value from third parties' access to Boson'd Web3 Marketplace and from transaction fees.
You can purchase the ERC-20 BOSON token on Gate.io, KuCoin, Huobi Global, Bittrex, LBank, MEXC, Crypto.com Exchange, Uniswap, etc.
Disclosure: This is not trading or investment advice. Always do your research before buying any Metaverse crypto coin or investing in any projects.
Follow us on Twitter @thevrsoldier to stay updated with the latest Crypto, NFT, A.I., Cybersecurity, Supercomputer, and Metaverse news!
Image Source: vectorpouch/123RF