This weekend, cryptocurrency markets are showing slight bearish momentum, with Bitcoin and Ethereum struggling to hold support. The global Metaverse market cap also dipped to $34 billion today, making it an excellent opportunity to accumulate underrated and undervalued coins. Let's look at our pick of the top three Metaverse crypto coins with a market cap below $367 million to watch in April 2022, ordered by current market capitalization, lowest to highest.
#3 Vulcan Forged (PYR) – $311 million
Launched in April 2021, Vulcan Forged (PYR) is an ecosystem of dApps featuring a decentralized exchange, an NFT marketplace, a finance dashboard, and much more. Vulcan Forged is considered one of the most successful NFT marketplaces in crypto, with highly underrated and undervalued collections.
Vulcan Forged is a community-powered project at its core, with a one-stop ecosystem for blockchain games. The native token for the platform is PYR, an ERC-20 digital asset powering its marketplace and the dApps on the platform.
In addition, Vulcan Forged features the VulcanVerse, a blockchain-based Metaverse MMORPG with lore written by world-class fantasy authors. VulcanVerse enables players to create unique adventures, participate in PVP battles, take on quests, and forage for rare NFTs.
As one of the most robust NFT marketplaces on the market, Vulcan Forged is a must-watch in April 2022. Moreover, with the current market cap of $311 million and the 25% gain over the past seven days, PYR has tremendous long-term potential.
You can purchase PYR on KuCoin, Gate.io, Huobi Global, Binance, Hotcoin Global, HitBTC, BingX, QuickSwap, and more.
#2 CEEK VR (CEEK) – $320 million
Launched in June 2018, CEEK is a top-rated concert and music Metaverse platform featuring a wide range of high-quality VR experiences. CEEK's unique selling point is the team's world-class partnerships with icons like Demi Lovato, U2, Sting, Lady Gaga, and more.
Moreover, the CEEK platform features a patented VR headset available at major retailers like BestBuy and Target. In addition, CEEK also features its 4D headphones providing an engaging and immersive experience for entertainment, live music, etc.
CEEK's vision is to connect stars directly with their fans inside their virtual world. With a current market cap of $320 million, CEEK VR is highly underrated and undervalued, and we recommend keeping an eye on the project in April 2022. CEEK has a strong team and tremendous long-term potential.
CEEK VR is also working on an NFT marketplace currently in development. CEEK's NFT marketplace will enable users to own digital items that will traverse multiple Metaverse environments.
For an overview of CEEK's venues and VR world, check out this YouTube trailer:
The primary utility asset on the platform is CEEK, featuring both ERC-20 and BEP-20 versions. CEEK token holders can participate in VR spaces for real-time celebrity concerts, award shows, tech talks, sporting events, etc. You can check out the CEEK platform, which currently features dozens of channels that you can experience in VR.
You can purchase the CEEK token on LBank, LATOKEN, Gate.io, MEXC, Uniswap (V3), PancakeSwap, BKEX, Bancor Network, ProBit Global, and more.
#1 Yield Guild Games (YGG) – $366 million
Launched in December 2020, Yield Guild Games is the leading Metaverse gaming guild on the market, featuring a market cap of over $366 million with a 24-hour trading volume of over $100 million, signaling the robust community support for the project.
Yield Guild Games provides its members with strategies and techniques to earn more rewards from popular play-to-earn Metaverse games like The Sandbox, Axie Infinity, etc.
Users must mint a guild badge to join the platform. The badge is free to mint, and users only must pay the Ethereum fees to mint it. At writing, it costs roughly $30 to mint a Yield Guild Games badge.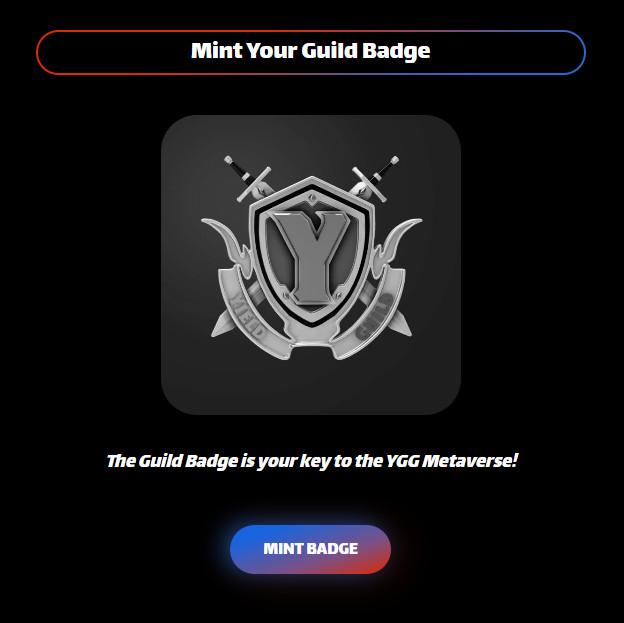 Yield Guild Games also invests in various games, including The Sandbox, Star Atlas, Illuvium, Splinterlands, Axie Infinity, etc.
Moreover, in October, Yield Guild Games committed over $1 million to purchase in-game assets from the leading Solana-based Metaverse project Star Atlas, speaking to the scale of the YGG ecosystem and team.
YGG is the primary utility asset for the platform, an ERC-20 token on the Ethereum blockchain. In addition, YGG is also a governance token, allowing hodlers to vote on proposals initiated by the DAO.
You can purchase the YGG token on Binance, FTX, Kraken, Phemex, Gate.io, Crypto.com, Uniswap (V3), Huobi Global, OKX, LBank, and more.
Disclosure: This is not trading or investment advice. Always do your research before buying any Metaverse crypto coins.
---
Also Read:
Top 3 Metaverse Crypto Coins With a Unit Price Below $0.12 to Watch in March 2022
Follow us on Twitter @thevrsoldier to stay updated with the latest Metaverse news!
Image Source: ESA/Hubble