Metaverse Crypto coins come in all shapes and sizes, with different unit prices, market caps, circulating supply, etc. There are dozens of Metaverse crypto coins on the market, and it may be hard for new traders to figure out which ones are the real deal. Today we look at our pick of the top three Metaverse crypto coins with a unit price below $0.09 to watch in April 2022, ordered by the current unit price, lowest to highest.
#3 Dotmoovs (MOOV) – $0.0582
Launched in June 2021, Dotmoovs (MOOV) is a Metaverse crypto coin featuring a mobile app integrating the up-and-coming move-to-earn model to reward users for staying active.
The project currently features a freestyle soccer section where users can record themselves and challenge others in freestyle soccer performances to win rewards. The app is similar to TikTok and has a similar UI where users can comment, like, and watch content.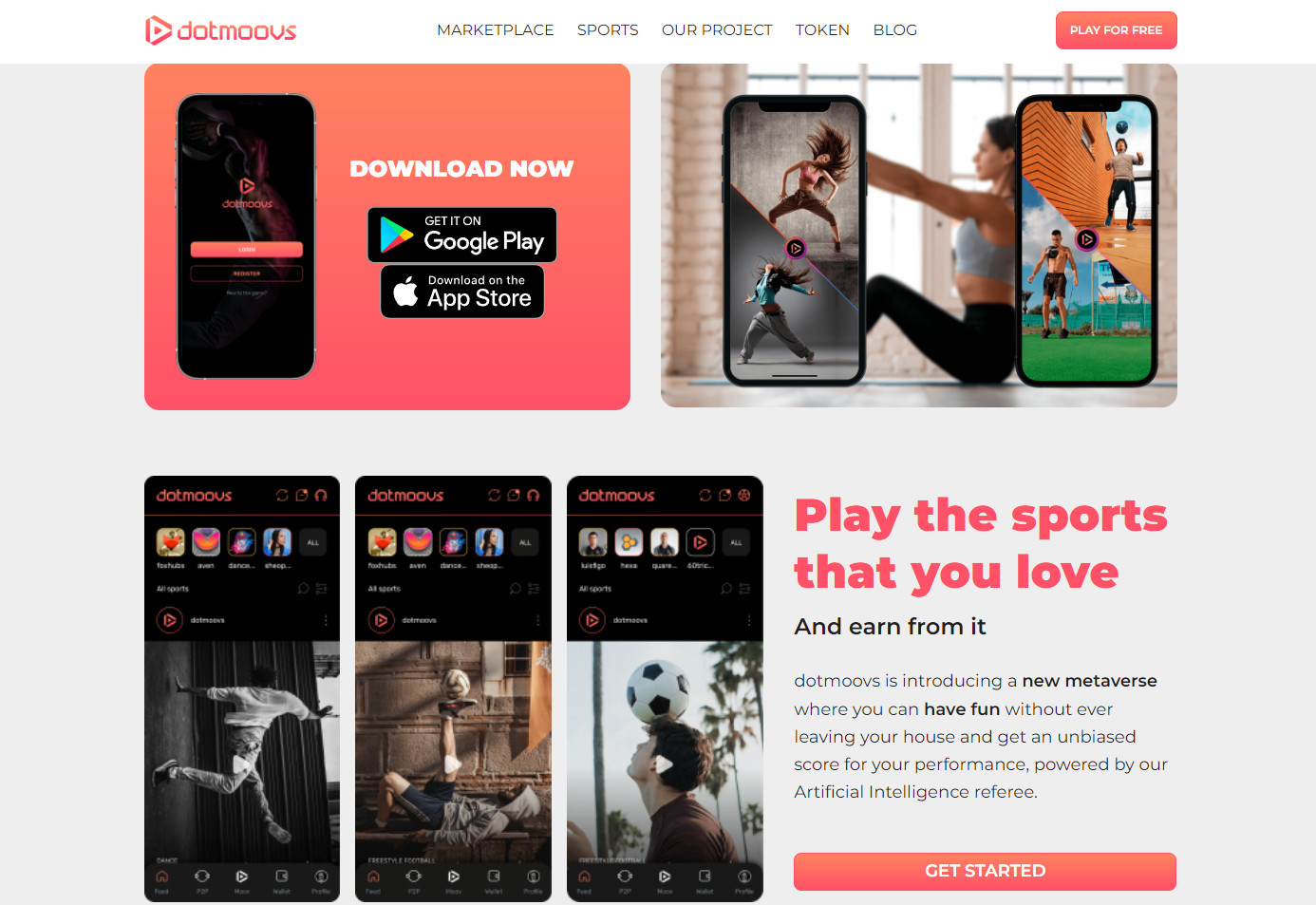 The project is one of the most underrated move-to-earn tokens, and today it's scheduled to release its Dance app, where users will be able to challenge others to dance competitions and freestyle soccer.
The new update will open up the app to a broader range of users, and Dotmoovs could see a significant uptick in activity on its platform, making it a must-watch in April 2022.
With the current market capitalization of $28 million and a unit price of just under 6 cents, MOOV is one of the most underrated Metaverse crypto coins on the market right now. We recommend downloading and installing its mobile app if you haven't yet, available on iOS and Android devices.
MOOV is the primary ERC-20 utility asset on the platform, featuring a BNB-20 version. MOOV is rewarded to users as a reward and also can be staked on the platform.
You can purchase MOOV on Uniswap, PancakeSwap, Gate.io, BKEX, Hotbit, etc.
#2 ZooKeeper (ZOO) – $0.0683
Launched in April 2021, ZooKeeper (ZOO) is a top-rated Metaverse Yield Farming protocol, taking a unique approach to liquidity mining by providing a gamified ecosystem revolving around earning rewards.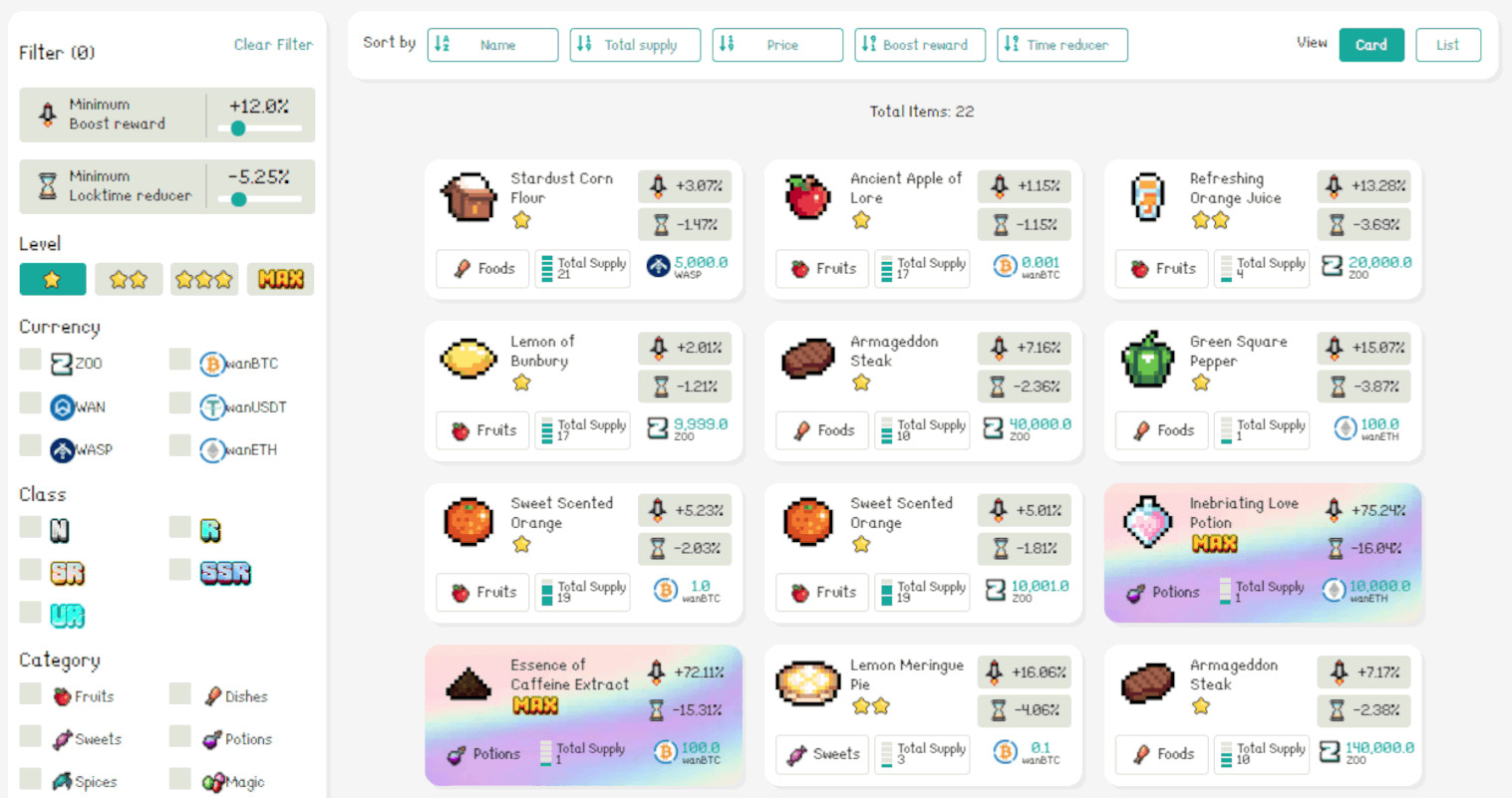 ZooKeeper's ecosystem comprises three primary parts: Liquidity, Trading, and Play. Users can mine liquidity on the platform via its innovative dApp, enabling them to provide liquidity in stablecoins like USDT and USDC. ZooKeeper also features an NFT marketplace with a protocol focused on gaming NFTs. Lastly, ZooKeeper includes a complete blockchain gaming platform powered by the ZOO token.
If you have an affinity towards Yield Farming protocols like Avalanche but are looking for a low market cap underrated project, we recommend ZooKeeper. It features a unique design and approach to Yield Farming, which stands out from other projects. It also has tremendous community support and excellent long-term potential.
With a current market capitalization of sub $10 million and a unit price just shy of 7 cents, ZOO is a must-watch in April 2022 and beyond.
ZOO is the primary utility asset on the platform, enabling users to stake it and provide liquidity to earn rewards. Users can also purchase NFT on the platform utilizing the token.
You can purchase ZOO on Pangolin, TraderJoe, Wanswap, and Bitrue.
#1 Alien Worlds (TLM) – $0.089
Launched in April 2021, Alien Worlds (TLM) is a highly undervalued Metaverse and NFT-based game that's currently one of the most popular Metaverse games on the market featuring over 1 million users in the past month.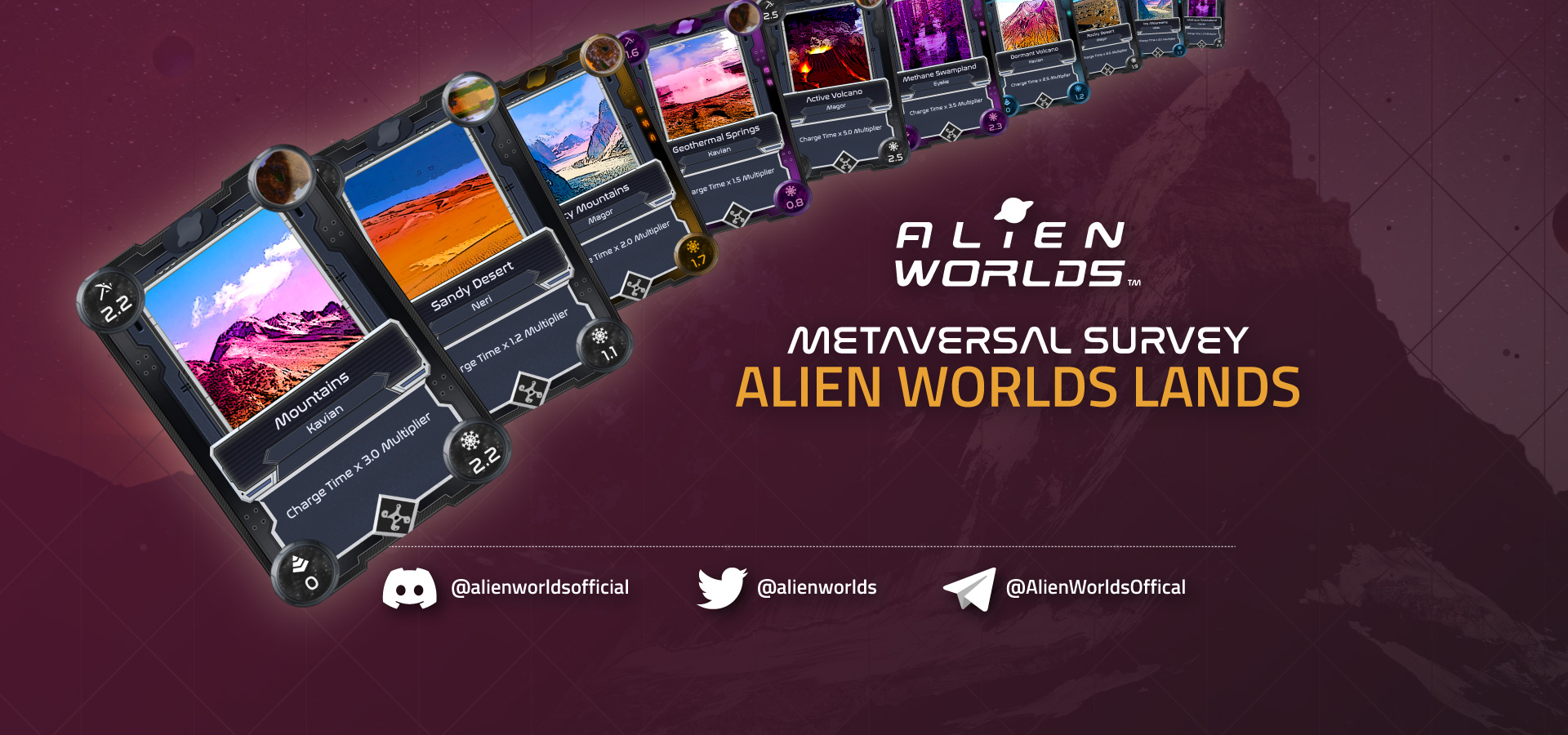 Alien Worlds is built on the WAX blockchain and integrates with the Binance chain. The game revolves around users mining Trilium (TLM), the native asset on the platform.
There are two primary ways to mine Trilium in Alien Worlds, players can either purchase NFT tools from WAX's Atomic Assets marketplace and use them to mine Trilium on a planet of their choice, or players can stake TLM on the BNB chain to earn rewards and NFTs.
In addition, Alien Worlds provides users with an opportunity to become landowners in its Metaverse by purchasing LAND NFTs from the AtomicAssets marketplace. Keep in mind that LAND NFTs are pretty expensive and cost a few thousand dollars at a minimum.
As a fully functional game, Alien Worlds' market cap is highly undervalued, currently at $81 million. There are games out there with $200-$300 million market caps that have recently been released and barely have any users.
Moreover, Alien Worlds still has a few tricks up its sleeve as the mission NFTs aren't yet integrated into the game. While users can collect mission NFTs by leasing spacecraft and sending it on missions, the NFTs aren't yet usable. When the team integrates mission NFTs into the game, Alien Worlds could see significant price growth.
The primary utility asset on the platform is TLM, featuring both BEP-20 and ERC-20 versions. TLM is available on the WAX, BNB, and Ethereum blockchains. TLM's primary utility is distributing the token as rewards for users, staking, and governance.
You can buy TLM on LBank, KuCoin, FTX, PancakeSwap, MEXC, WazirX, etc.
Disclosure: This is not trading or investment advice. Always do your research before buying any Metaverse crypto coins.
---
Also Read:
Follow us on Twitter @thevrsoldier to stay updated with the latest Metaverse news!
Image Source: forplayday/123RF