With hundreds of Metaverse cryptocurrencies on the market, it may be hard for new traders to figure out which projects are the real deal and which have long-term potential. There are dozens of meme coins and Metaverse projects coming out every day, and most of them are fueled by market hype with no real utility. This article looks at our pick of the top three Metaverse cryptocurrencies that could see a significant price explosion in 2022 and are worth keeping an eye on.
Note: The list below is ordered by the current market capitalization, lowest to highest.
#3 Alien Worlds (TLM)
Market Cap: $122 million
Unit Price: $0.1346
24-hour Trading Volume: $190 million
Launched in April 2021, Alien Worlds (TLM) is the second-most popular Metaverse crypto game on the market, boasting over 200k users over the past month.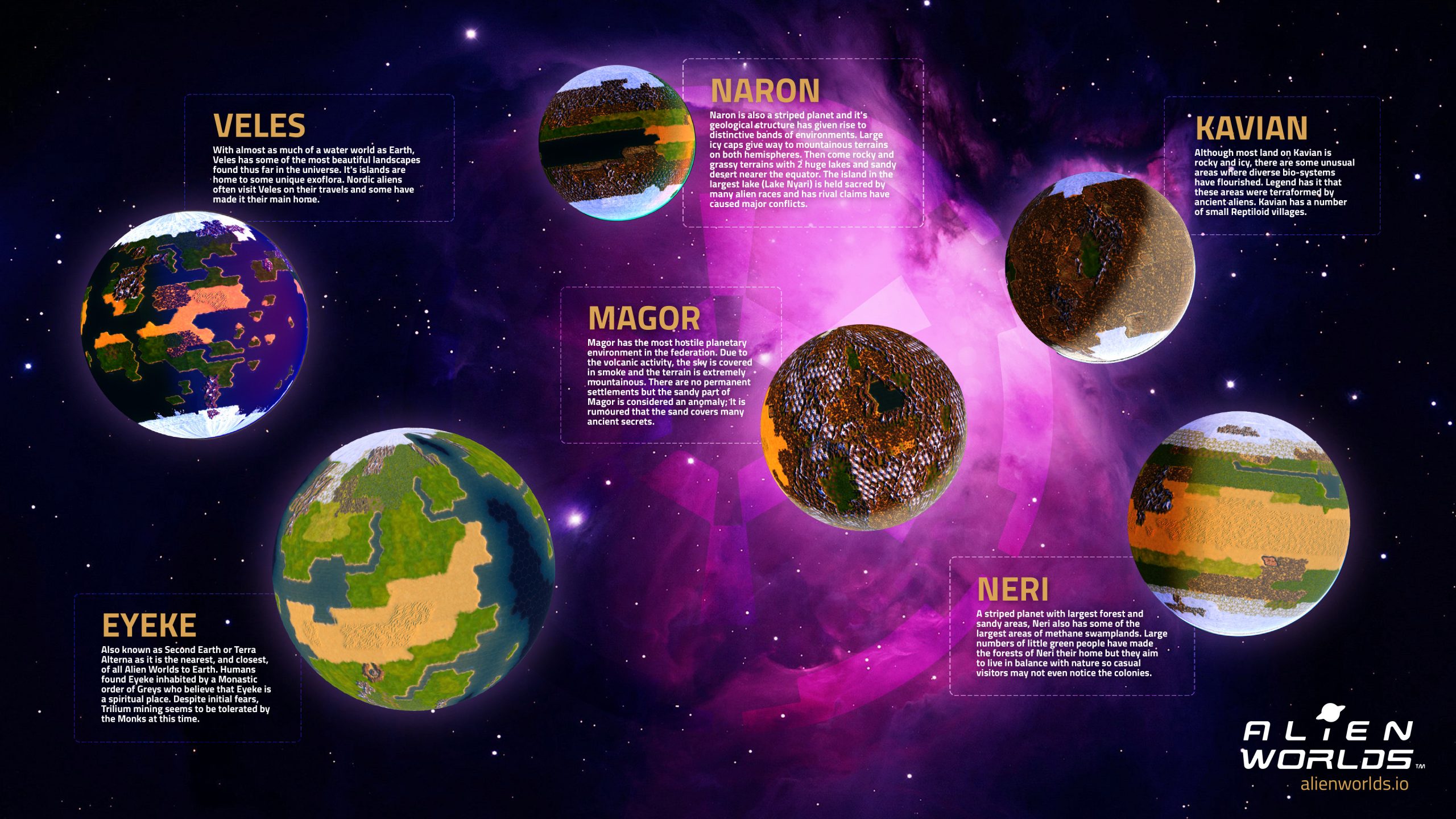 Alien Worlds is a Metaverse NFT-based game built on the WAX blockchain and integrated with the BNB chains. It's 100% free to play, and the game revolves around users mining Trilium (TLM) tokens in a number of ways.
There are two primary ways to earn Trilium in Alien Worlds. The first way is to purchase NFT mining tools from WAX's AtomicAssets NFT marketplace. Users can use up to three tools, and the more expensive tools can provide higher earning potential but require waiting a long time between mining.
The second way to mine Trilium is by staking TLM on the BNB chains by leasing spacecraft to send on missions. At the end of each staking period, users receive a bonus on their initial TLM and rare NFTs.
We highly recommend checking out Alien Worlds and trying out the game, as users receive a free NFT shovel simply for making an account. While the TLM you can mine is negligible, it will give you an idea of how the NFT-based Metaverse game works.
Alien World is currently highly undervalued, with a market cap of $122 million. TLM could quickly explode in value in 2022 when the crypto bull market hits, and we highly recommend keeping a close eye on TLM in April 2022.
Trilium (TLM) is the leading utility asset on the platform, featuring both WAX and BNB versions. TLM is distributed as a reward for users mining the cryptocurrency by interacting with the Alien Worlds ecosystem.
You can purchase TLM on Binance, KuCoin, ZB.COM, WazirX, LBank, FTX, MEXC, and more.
#2 Radio Caca (RACA)
Market Cap: $683 million
Unit Price: $0.00227
24-hour Trading Volume: $42 million
Launched in August 2021, Radio Caca is another highly underrated cryptocurrency that could explode in 2022. Radio Caca features a robust ecosystem consisting of games, Metaverses, dApps, and a Decentralized Autonomous Organization.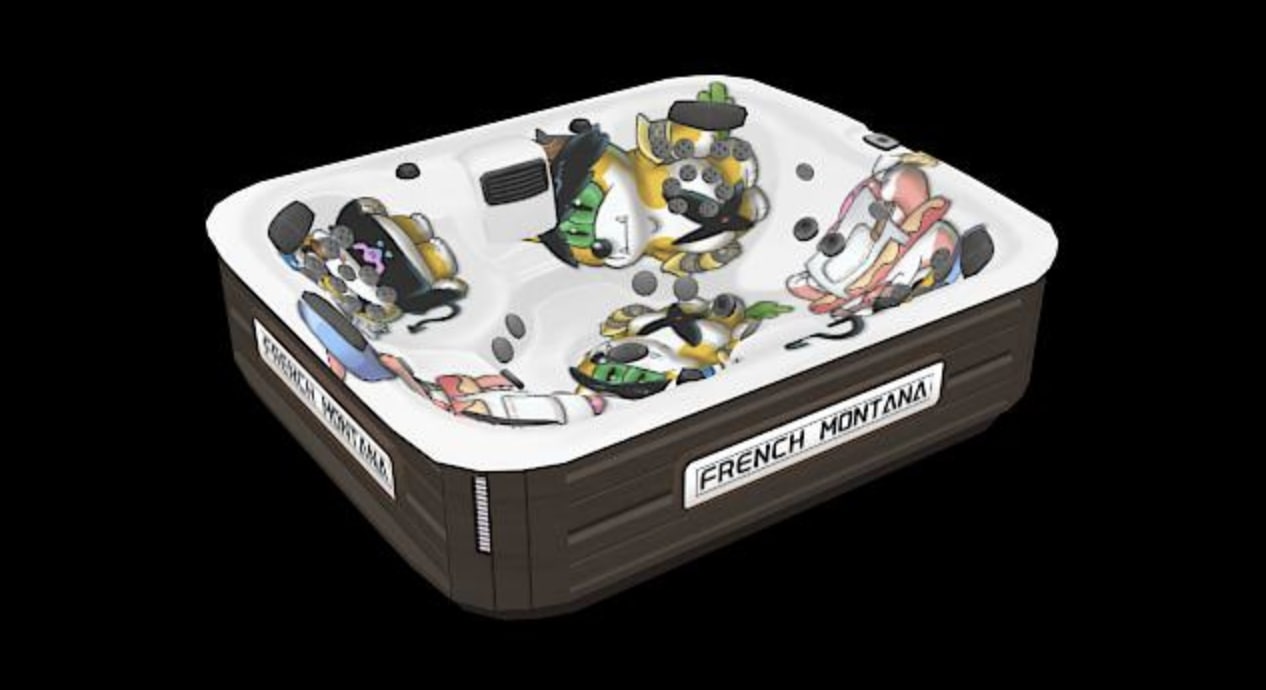 Radio Caca's Metaverse is called The United States of Mars (USM), a 3D in-browser experience open for users to explore. Radio Caca's Metaverse is similar to Decentraland's but features unique concepts like vehicles, galleries, and more.
In addition, Radio Caca features a P2E blockchain-based game called Metamon, allowing users to earn rewards for playing the game. Users must purchase a Metamon Egg from RACA's NFT marketplace to start playing, which can be bought with RACA tokens.
RACA is the main utility asset on the platform, featuring both a BEP-20 and ERC-20 versions of the token. RACA's primary utilities enable users to interact with its USM Metaverse, participate in DAO governance, buy in-game items, etc.
As one of the most underrated Metaverse cryptocurrencies on the market, RACA is a must-watch in April 2022 and beyond.
You can buy RACA on Hoo, MEXC, BKEX, MDEX, PancakeSwap, Uniswap, and more.
#1 Decentraland (MANA)
Market Cap: $4.8 billion
Unit Price: $2.65
24-hour Trading Volume: $520 million
Launched in February 2020, Decentraland is currently the highest-valued Metaverse cryptocurrency on the market. It only makes sense to bet on Decentraland's MANA to explode this year when the bull market will inevitably hit.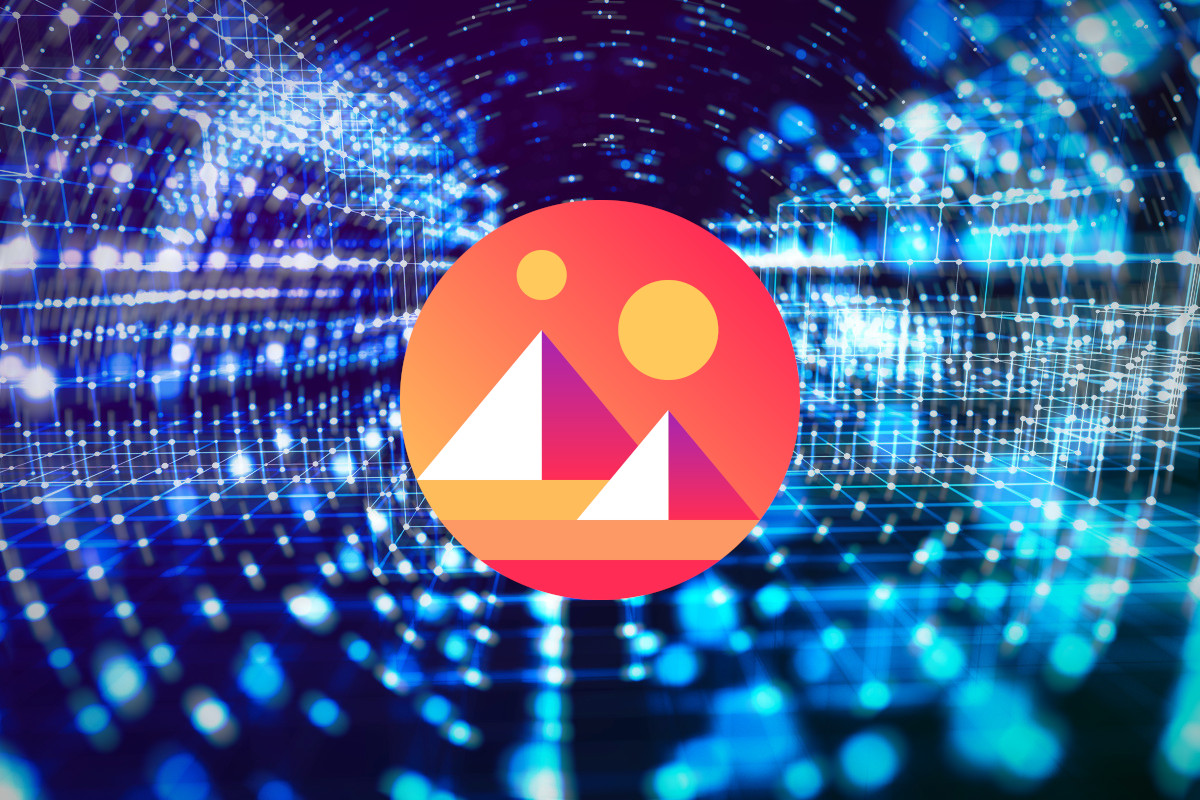 Decentraland is the pioneer of Metaverse cryptocurrencies, featuring a free-to-play play-to-earn 3D in-browser experience. It also features a robust virtual real estate market on OpenSea that has a total trading volume of over 231.5k ETH, roughly $802 million.
Decentraland also features the most popular virtual casino called Decentral Games' ICE Poker. This virtual casino is dubbed the "Metaverse killer app" as it managed to turn over $7.5 million in revenue over the first quarter of 2022, speaking to the tremendous long-term potential of Decental Games and Decentraland.
The primary utility asset for Decentraland is MANA, an ERC-20 token living on the Ethereum blockchain. MANA is also Polygon compatible, meaning users can trade MANA on decentralized exchanges for lower fees.
You can purchase MANA on Kraken, LBank, Coinbase, Binance, Gemini, Gate.io, and more.
Disclosure: This is not trading or investment advice. Always do your research before buying any cryptocurrency.
---
Also Read:
Top 3 Metaverse Crypto Coins Below $4 Million Market Cap (April 2022)
Follow us on Twitter @thevrsoldier to stay updated with the latest Metaverse news!
Image Source: YAKOBCHUK VIACHESLAV/Shutterstock.com