Pokemon is an all-time favorite when it comes to iconic games spanning multiple generations. It comes as no surprise that there are several Metaverse crypto coins building games similar to Pokemon where users can collect monsters, breed/upgrade them, and take on battles. This article looks at our pick of the top three Pokemon-inspired Metaverse crypto coins to watch in March 2022, ordered by current market capitalization, lowest to highest.
#3 Revomon (REVO) – $7.5 million
Launching in April 2021, Revomon (REVO) is a highly underrated Pokemon-inspired Metaverse project featuring a blockchain-based monster trainer and hunter game. Revomon's in-game assets are tokenized as NFTs, integrating the latest VR and blockchain tech to enable players to generate an income source in the Metaverse.
Also known as Revolution Monsters, Revomon features the play-to-earn model where players are rewarded for participating in its ecosystem. Revomon also features a farming/staking protocol where users can earn REVO tokens for securing and helping with liquidity on the platform.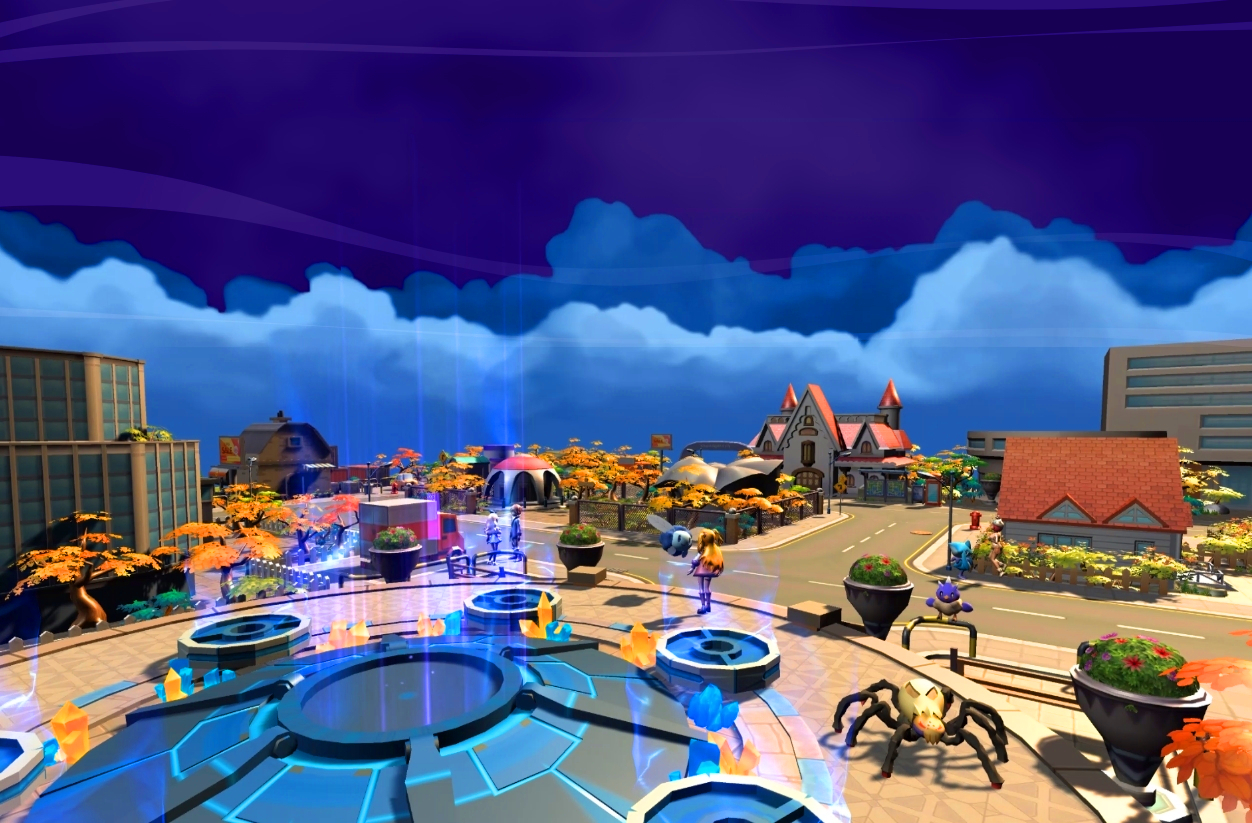 Moreover, Revomon includes a DAO, where token holders can vote on significant decisions regarding the game, the platform, and its contents.
Revomon's Metaverse is built with the Unity game engine, and the game's primary mission is to train and upgrade your creatures, similar to Pokemon. The beta version is currently available for Oculus Quest users and other devices to check out, and we highly recommend taking a look at it.
The native utility asset on the platform is REVO, a BEP-20 token on the BNB chain. REVO is cross-chain compatible, also featuring an ERC-20 version of the token on the Ethereum blockchain. REVO's utilities include interacting with the Metaverse, governance, and more.
You can purchase REVO on Gate.io, Uniswap, PancakeSwap, XT.COM, CoinTiger, BKEX, and more.
#2 Polychain Monsters (PMON) – $11.9 million
Launched in March 2021, Polychain Monsters is another highly underrated Pokemon-inspired Metaverse crypto coin featuring NFT creatures called Polymon Monsters. Polymons are cross-chain compatible, featuring a gaming ecosystem with mainstream appeal.
Polychain Monsters feature some of the best-designed animated NFTs, making this a highly underrated project. We recommend checking out their NFTs, which are surprisingly highly affordable.
Users can purchase booster packs that contain several Polychain Monsters of various rarities, similar to how one would open Pokemon booster packs. Some Polychain Monsters are extremely rare and can be pretty valuable.
Each booster pack costs 1 PMON ($3.47). PMON is a cross-chain compatible token supporting Ethereum, Polygon, and BNB chains.
Each Polychain Monster features various traits, with some combinations extraordinarily scarce and desirable.
The native utility asset for Polychain Monsters is PMON, whose leading utility is to interact with the Metaverse and purchase booster packs. PMON is cross-chain compatible, meaning you can top up your wallet with BNB, MATIC, or ETH.
With a current market cap of $11.9 million, Polychain Monsters are highly undervalued, and PMON is a must-watch in March 2022. If you have $3-4 to spare in BNB, we highly recommend purchasing a booster pack and trying out your luck!
You can buy PMON on SushiSwap, KuCoin, Hoo, MEXC, LBank, PancakeSwap, Gate.io, and more.
#1 Blockchain Monster Hunt (BCMC) – $12 million
Launching in October 2021, Blockchain Monster Hunt is the highest-valued Pokemon-inspired Metaverse crypto coin on this list. As the name suggests, the game revolves around hunting and collecting monster NFTs.
Blockchain Monster Hunt features a multi-chain Metaverse with the goal of connecting users from various blockchain communities. The project is inspired by Pokemon GO, enabling payers to collect NFTs in a diverse world of monsters.
The best part is the mainnet version of the game is already live, and we highly recommend checking it out. For a brief overview of the game mechanics and how it works, check out this awesome YouTube video:
Blockchain Monster Hunt features incredible design for its NFTs, and this project is a must-watch in March 2022.
BCMC is the native utility asset on the platform, an ERC-20 token on the Ethereum blockchain. You can use BCMC for DAO governance and interacting with various aspects of the Metaverse.
You can purchase BCMC on PancakeSwap, QuickSwap, Gate.io, MEXC, Uniswap, ApeSwap (BSC), and more.
Disclosure: This is not trading or investment advice. Always do your research before buying any Metaverse crypto coins.
---
Also Read:
Top 3 Metaverse Crypto Coins With a Circulating Supply Below 100 Million (March 2022)
Follow us on Twitter @thevrsoldier to stay updated with the latest Metaverse news!