Metaverse games are all the hype right now, with titles like Decentraland and The Sandbox reaping multi-billion dollar valuations. This article looks at the top five most popular Metaverse games built on Polygon's MATIC blockchain, ranked based on a 30-day user base, lowest to highest.
5. REVV Racing (25.16k)
REVV Racing is a blockchain-based car racing game developed by Animoca Brands. It features a blockchain-based play-to-earn model and is the newest racing game in the REVV Motorsport Metaverse.
According to REVV Racing's official website:
"In REVV Racing, cars are non-fungible tokens (NFTs) and all play sessions are registered on blockchain – but the game looks and plays like the 3D car racing games you have played on your console or PC."
Users can connect to the game via MetaMask, but you must purchase a car to start playing.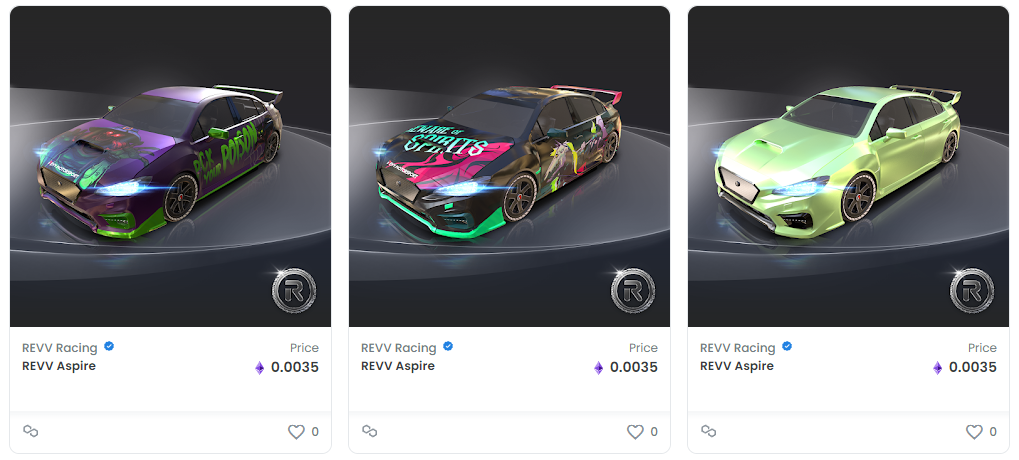 At the time of writing, you can purchase a car of 0.0035ETH, that's roughly $13 at the time of writing. The good news is, you don't have to pay outrageous gas fees since the listing is on Polygon. You can quickly deposit your ETH to Polygon for a minimal cost and proceed to purchase a car of your choosing.
REVV Racing has over 8k users in the past 24 hours and over $495 million locked in its smart contracts. The relatively low entry price for new users is an excellent motivation for the growth of this platform, and if you're looking to get your foot in the door with NFTs and gaming, I recommend checking REVV Racing out.
4. Idle Mystic (26.85k)
Idle Mystic describes itself as the world's first 3D NFT blockchain game. It features a virtual world called Land of Mystic, where players can own, create, and sell NFTs.
Idle Mystic also features the IMT governance token that allows holders to influence the progression and development of the project.
As the name suggests, Idle Mystic is a strategic RPG game that combines idling and clicking. Players can defeat enemies by using different formations and strategies. To start playing, players must have at least three heroes to start a battle.
The heroes can be purchased on the Idle Mystic marketplace and cost roughly $40. The three hero requirement means players need to invest approximately $120 to start playing the game, which isn't too bad considering Metaverses like Decentraland and The Sandbox require thousands of dollars for a single plot of land.
Idle Mystic had over 26k users over the past month, making it the fourth most popular Metaverse crypto game on Polygon.
3. Crazy Defense Heroes (36.95k)
Crazy Defense Heroes is a mobile tower-defense game part of the TOWER ecosystem. TOWER includes existing mobile games like Crazy Kings and Crazy Defense Heroes, successful mobile apps with over 2 million downloads.
Anyone can start playing Crazy Defense Heroes by linking their MetaMask wallet and your CDH user ID, enabling you to earn TOWER tokens simply for playing the games on your phone.
TOWER's team has shown that it's capable of developing high-quality games. Once the blockchain-based PC game is released, TOWER's valuation will most likely skyrocket. Definitely a quality project to keep an eye on for 2022.
2. PooMania (41.72k)
PooMania is a blockchain-based play-to-earn battle game. It describes itself as:
"MATICs one and only fully blockchain based pay-to-earn NFT game which allows you to mint, collect and trade its NFTs"
Players can visit the Poos marketplace, purchase a Poo, then use it to battle other players to earn rewards.
At the time of writing, some Poos were listed as high as 1000 MATIC (roughly $2,000), while others could be purchased for as low as 145 MATIC (approximately $300).
When you think about it, paying hundreds if not thousands of dollars for digital Poos is what crypto has come to. The crazy part is, not only are people happy to pay those prices, but individuals are getting rich from these Poos.
PooMania has seen an explosion in popularity over the past month, with over 41k users on its platform in the past 30 days. At the time of writing, PooMania is the second-most popular game on Polygon.
1. Arc8 by GAMEE (91.68k)
The most popular Metaverse crypto game on Polygon is none other than Arc8 by GAMEE. Arc8 is a collection of mobile games, allowing users to earn rewards in crypto.
The app is available both for iOS and Android devices, and users can start playing games right now. Arc8 creates its own games, focusing on skilled gameplay and battle mechanics to make it fun and rewarding.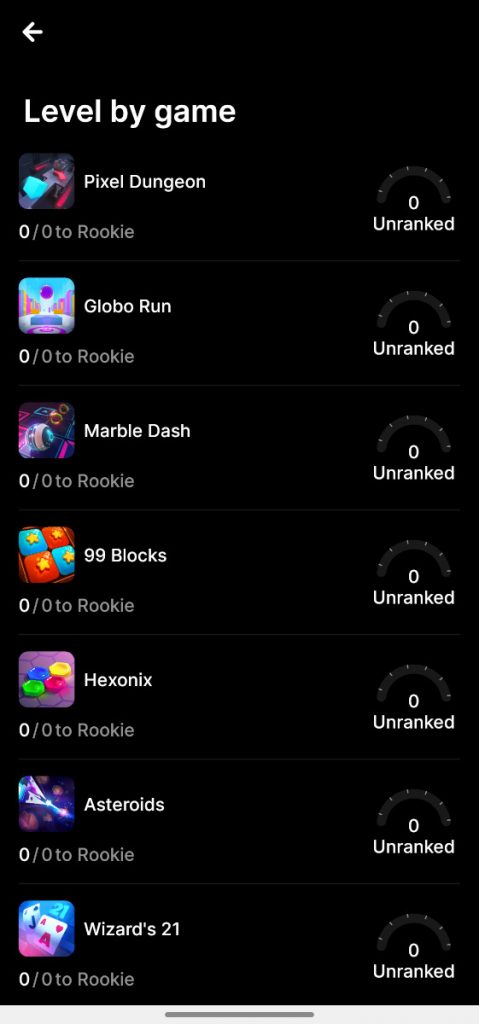 At the time of writing, there were roughly a dozen games available. It costs points to play the games, and users can claim points up to four times a day.
Overall, Arc8 is an excellent concept that rewards users for their skill level. In addition, Arc8 features many tournaments and events, allowing players to earn even more rewards.
I highly recommend anyone trying this game as it doesn't require any initial investment to get started. Moreover, since Arc8 doesn't require an initial investment, it comes as no surprise that it's the most popular Metaverse game on Polygon, boasting over 91k users in the past month.
Disclosure: This is not trading or investment advice. Always do your research before buying any cryptocurrency.
---
Also Read:
Follow us on Twitter @thevrsoldier to stay up to date with the latest cryptocurrency news, and subscribe to our daily newsletter to never miss another story!
Data Source: Dapp Radar