Low market cap projects are extremely attractive for investors looking to get in early for high potential gains. While low valuation Metaverse coins mean higher risk when it comes to your investment, it's much easier to see significant gains with smaller projects. This article lists our top five Metaverse coins with a low market cap of under $100 million, ranked by overall valuation, lowest to highest.
7. CryptoPlanes (CPAN) – $39.23 million
As the name suggests, Crypto Planes is a blockchain-based game built on the Binance Smart Chain and featuring a Metaverse with NFT planes. CryptoPlanes extends the CryptoCity Metaverse, where the famous racing game CryptoCars was founded.
According to the CryptoPlanes' whitepaper:
"As a player in CryptoPlanes, your mission is to win the fighting (Training, PvC, PvP, Planes vs Cars battle ) to get Exp and earn token. When you gain enough experience points, you can upgrade your plane level."
The game's core revolves around NFT planes that players can purchase with CPAN. It costs 500 CPAN (roughly $1000) to buy a plane or a blind box that rewards you with a random plane. Once you purchase the plane, you can stake it and complete missions to upgrade its level and earn rewards.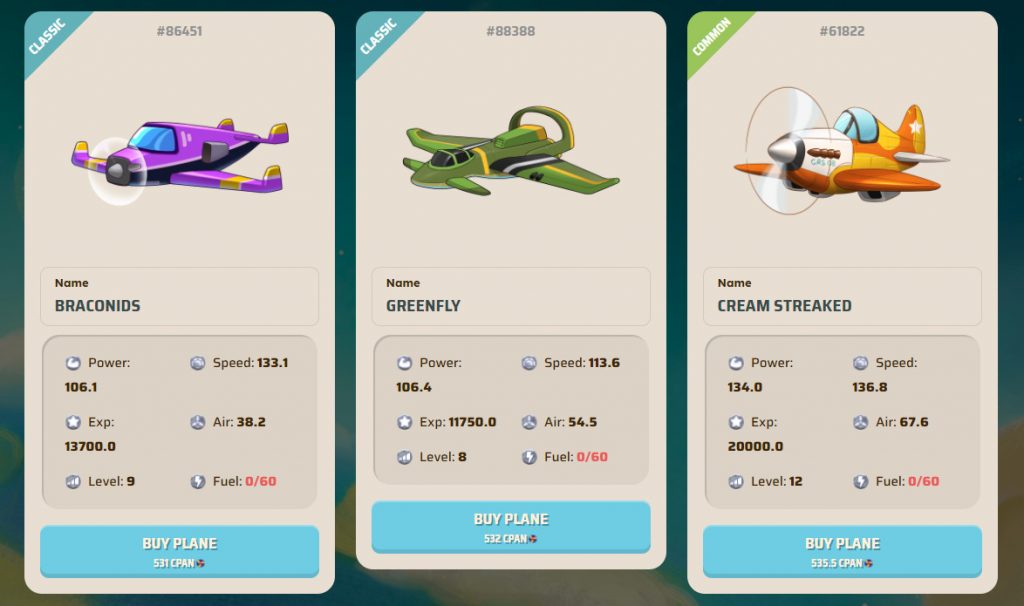 CryptoPlanes is a top-rated game, with over 212k players, 127k planes, and over 17 million in-game transactions.
At the time of writing, CPAN is trading at $2.54 with a 24-hour trading volume of $25 million. Its market cap is $39 million, with a circulating supply of 15.6 million CPAN.
You can purchase CryptoPlanes on PancakeSwap, BKEX, DODO BSC, and ZT.
6. vEmpire DDAO (VEMP) – $52.58 million
vEmpire DDAO aims to bring Metaverse and gaming tokens under one roof. It features an NFT based trading card game and a truly decentralized DAO.
Check out this awesome demonstration video from Empire:
vEmpire features an NFT collection on OpenSea, where users can purchase digital trading cards. The floor price is 0.2 ETH, which is significant for a single NFT.
At the time of writing, vEmpire is trading at $0.30, with a 24-hour trading volume of $7 million. Its market cap is $52 million, with a circulating supply of 173 million VEMP.
You can purchase VEMP on Uniswap, Gate.io, Bittrex, PancakeSwap, ShibaSwap, and more.
5. Adshares (ADS) – $53.93 million
Adshares is the second-highest gainer today for Metaverse coins, rising over 21% in price. Adshares is a Web3 protocol for Metaverse space monetization. Think of it like Adsense but for the Metaverse.
Launched in 2017, Adshares has an Adserver platform that allows users to rent space inside Metaverse, blockchain games, NFT exhibitions, and more.
According to their official website:
"Adshares is an umbrella project, maintaining a decentralized network. The idea behind the ADS protocol is to give the network to the community with DAO-style governance."
Web3 and Metaverse projects are high in demand right now, and it's not surprising to see Adshares seeing bullish momentum for the past two months.
With a market cap of only $92 million, Adshares has a high potential to double or triple in price by the end of the year. The future looks bright for ADS, especially with the demand for Metaverse and Web3 projects on the rise.
Adshares is currently trading at $4.39, up over 20% in the past 24 hours. Its market cap is $92 million, with a 24-hour trading volume of $3.9 million. Most of the trading volume is coming from PancakeSwap and Uniswap.
4. Atari Token (ATRI) – $56.75 million
Atari Token is a decentralized cryptocurrency created to become the token of reference for the interactive entertainment industry.
Their goal is to have Atari Token used as a mainstream currency in the entertainment industry, enabling new options for developers and publishers when it comes to integrating smart contracts and NFTs into their games.
Atari Token provides smart contract security, liquidity, and easy integration into various blockchain-based applications.
Currently, the project features the Atari Portal that allows users to buy the token, Atari smart wallet, and the Atari decentralized exchange. Users can connect to Atari with their MetaMask wallet and explore the ecosystem.
At the time of writing, Atari is trading at $0.06, with a 24-hour trading volume of $730k. Its market cap is $56 million, with a circulating supply of 886 million ATRI.
You can purchase ATRI on Uniswap, PancakeSwap, SpiritSwap, ProBitGlobal, ApeSwap, and more.
3. BOSAGORA (BOA) – $61.48 million
BOA is a decentralized and self-evolving cryptocurrency built by using Trust Contracts. BOSAGORA is building a blockchain meant for the Metaverse environment, currently working on developing Metacity.
At the time of writing, BOA is trading at $0.20, with a 24-hour trading volume of $4.6 million. Its market cap is $61 million, with a circulating supply of 303 million.
You can purchase BOA on Gate.io, Bithumb, KuCoin, Bittrex, ZR, and Bitglobal.
2. EPIK Prime (EPIK) – $65.85 million
Epik Prime is an NFT platform currently working with AAA gaming companies and big entertainment brands to create in-game NFT goods and marketplaces.
The goal of EPIK Primes is to mainstream gaming and blockchain. It features The Epikverse, which consists of a network of games, VR Spaces, and metaverses that can communicate with each other.
An example of some awesome NFT collections on EPIK Primes is its Splitgate Gamescom Asia Collection. Splitgate is a relatively new FPS game, and users can now purchase character NFTs for the game for $200-$500.
At the time of writing, EPIK is trading at $0.28 with a 24-hour trading volume of $2.3 million. Its market cap is $65 million, with a circulating supply of 234 million tokens.
You can purchase EPIK on Huobi Global, Gate.io, KuCoin, Uniswap, PancakeSwap, BKEX, and ZT.
1. Boson Protocol (BOSON) – $85.32 million
Boson Protocol describes itself as the decentralized network on which future commerce will run. Boson enables anyone to sell physical products in the Metaverse as NFTs within their Decentraland space.
Back in June, Boson Protocol made news when it paid over $700k for a Decentraland plot to create a virtual mall.
Users can currently visit the Boson Portal in Decentraland and explore their plot of land. There are various challenges available for new players, and I highly recommend checking them out.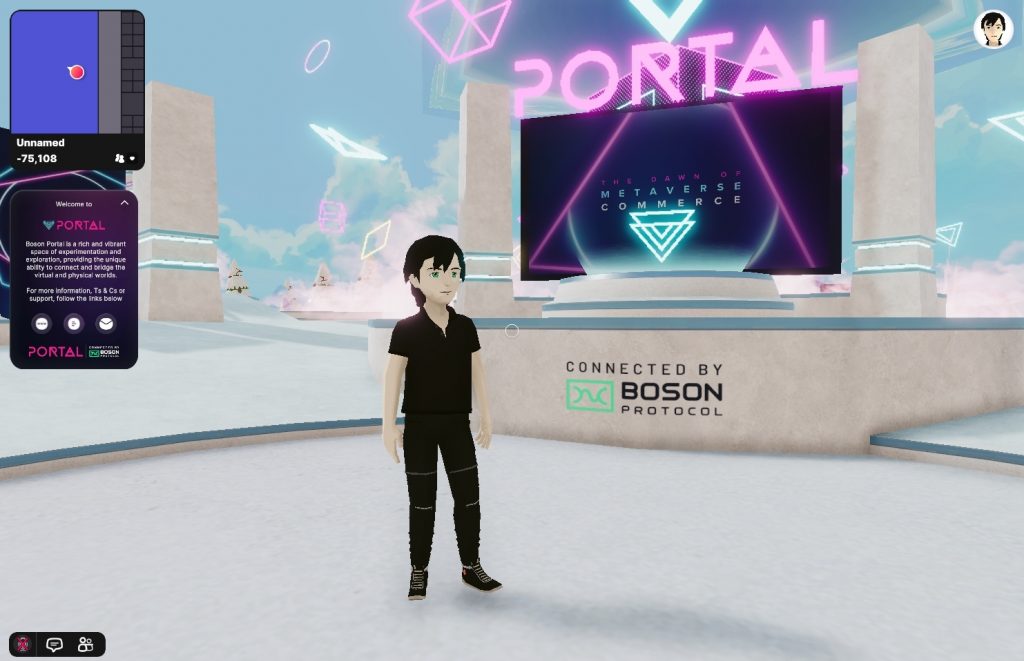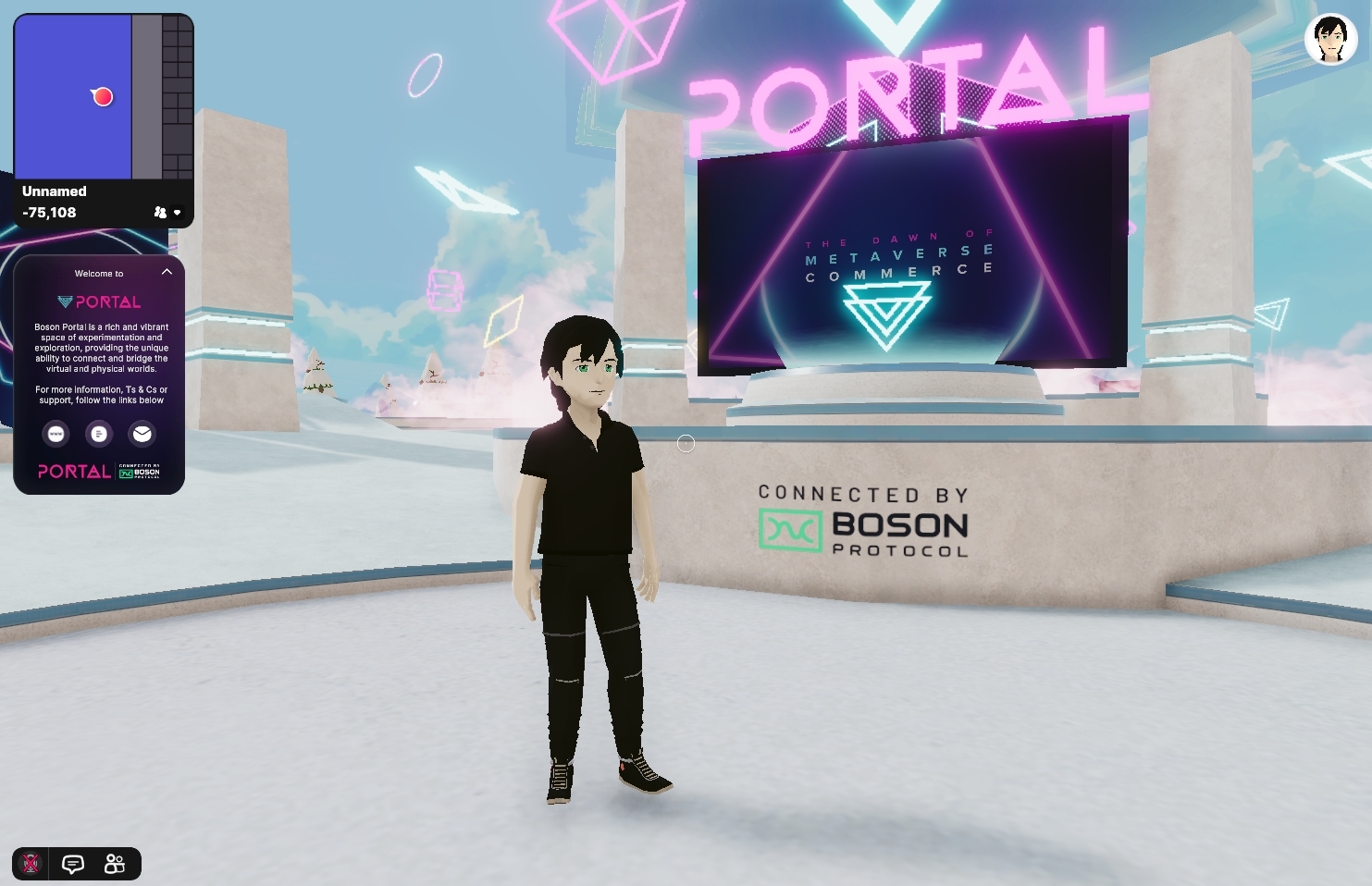 At the time of writing Boson Protocol is trading at $1.39, with a 24-hour trading volume of $5.5 million. Its market cap is $86 million with a circulating supply of 62 million BOSON.
You can purchase BOSON on Gate.io, KuCoin, Crypto.com Exchange, Bitfinex, Bittrex, and more.
Disclosure: This is not trading or investment advice. Always do your research before buying any cryptocurrency.
---
Also Read:
Follow us on Twitter @thevrsoldier to stay up to date with the latest cryptocurrency news, and subscribe to our daily newsletter to never miss another story!