In the ever-evolving world of cryptocurrencies, the weekends have emerged as a surprising focal point for enthusiasts and investors alike. Recent trends in the market indicate a notable shift in social media discussions towards the weekends, where crypto-related chatter is reaching unprecedented levels.
Over the past couple of years, the cryptocurrency market has seen tremendous growth and transformation. Bitcoin's meteoric rise, the emergence of altcoins, and the DeFi revolution have all contributed to a heightened interest in digital assets. However, what's particularly intriguing is the timing of discussions surrounding these digital currencies.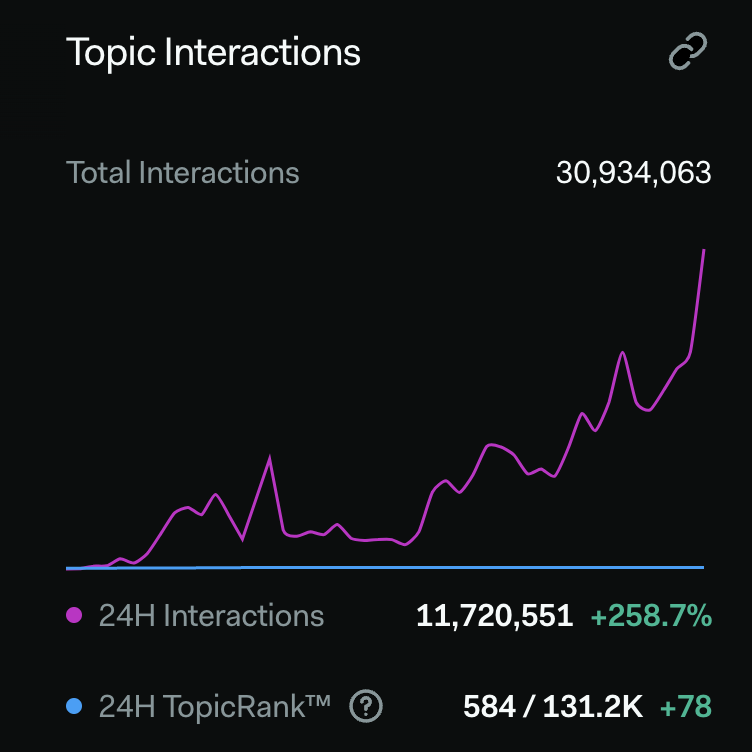 LunarCrush, a leading cryptocurrency analytics platform, reported a remarkable surge in social media interactions over the last 48 hours. A staggering 30 million interactions related to cryptocurrencies were recorded during this period. This surge in activity coincides with the weekend, highlighting a new trend that has been steadily gaining momentum.
The reasons behind this weekend crypto chatter phenomenon are multifaceted. Firstly, weekends offer investors more free time to delve into the crypto space, conduct research, and engage in discussions. This additional time availability leads to increased participation on social media platforms, where users share insights, news, and opinions on various digital assets.
Moreover, weekends often witness significant market movements. Crypto markets operate 24/7, and it's not uncommon for major price swings or news events to occur during weekends. These events spark intense discussions among traders and enthusiasts, further fueling the weekend crypto buzz.
In conclusion, the cryptocurrency landscape continues to evolve, and so do the patterns of social media discussions around it. Weekends have emerged as a prime time for crypto enthusiasts to engage with the community, share insights, and stay updated on market developments. As the crypto market remains highly dynamic, it's likely that this weekend trend will persist, making weekends the new battleground for crypto enthusiasts' attention.
Disclosure: This is not trading or investment advice. Always do your research before buying any cryptocurrency or investing in any projects.
Follow us on Twitter @thevrsoldier to stay updated with the latest Crypto, NFT, and Metaverse news!
Image Source: nexusplexus/123RF // Image Effects by Colorcinch