ApeCoin made headlines when it released its token last month to reward Bored Ape Yacht Club NFT members and enter the Metaverse and Web3 space in cryptocurrency. As the fifth-largest Metaverse crypto coin by market cap, according to CoinMarketCap, ApeCoin has tremendous long-term potential as The Ape Foundation and the ApeCoin DAO lead the cryptocurrency into the Metaverse. Let's look at ApeCoin and see what the cryptocurrency has been up to in the past few weeks.
ApeCoin News
Yesterday, on April 4th, Bittrex announced its listing of the USDT-APE market. Bittrex is one of the most reputable and longest-running exchanges on the market, boasting a 24-hour trading volume of over $75 million.
🚨 #NewListingAlert 🚨
The ApeCoin (APE) wallet is now enabled. The USDT-APE market will be open on https://t.co/WGrJdX2wvm

Learn more about $APE 👉 https://t.co/oSGlhScWDG@apecoin #ApeCoin #APE #USDT #BGListings #Crypto pic.twitter.com/iw3dqhM6JZ

— Bittrex Global (@BittrexGlobal) April 4, 2022
It comes as no surprise that Bittrex listed ApeCoin, following major exchange listings like Binance, KuCoin, Coinbase, FTX, and Gemini, to name a few.
In other news, the leading online crypto shopping platform, Shopping.io, added ApeCoin to its list of supported cryptocurrencies, which means users can now purchase items from major online retailers like Amazon, Walmart, HomeDepot, and eBay with ApeCoin and receive a 2% discount.
🦧 The $APE has spoken!
Use $APE for purchases on Amazon, eBay, Walmart and HomeDepot through https://t.co/WAhDgOT5KJ and enjoy a 2% OFF!🍌@yugalabs @BoredApeYC @apecoin pic.twitter.com/9kqjmHmhMM

— Shopping.io (@shopping_io) April 4, 2022
Keep in mind that Shopping.io integrates its payment system through Coinbase, which handles the cryptocurrency payments on the website. Since ApeCoin is already listed on Coinbase, it only makes sense for Shopping.io to add the token.
Last but not least, if you're looking to make a charitable contribution with ApeCoin, the International Rhino Foundation announced yesterday that it's now accepting ApeCoin donations.
We're proud to announce that we are now accepting $APE donations! Donate @BoredApeYC's ApeCoin and 70+ other cryptos today at https://t.co/cBonGhmcru pic.twitter.com/NYAffZBBMS

— IntlRhinoFoundation 🦏 (@RhinosIRF) April 4, 2022
The International Rhino Foundation partnered with The Giving Block to accept crypto donations. Every donation will help protect rhinos, and every rhino you protect will also help save countless other species, restore forests, and much more.
What Is ApeCoin?
Launching on March 17th, 2022, ApeCoin is a token for the Web3 economy. It's a Metaverse crypto coin whose current primary utility is governance of the APE Foundation. The Ape Foundation facilities community-based governance and will shape the future of the Bored Ape Yacht Club.
In addition, the DAO will allow ApeCoin holders to vote on proposals regarding the future of the project and its ecosystem fund allocations, partnerships, governance rules, etc. The ApeCoin DAO membership is open for all ApeCoin holders, and one doesn't have to own an NFT to participate.
Moreover, the APE Foundation provides a special council called the board, whose purpose is to initiate proposals and serve the ApeCoin community.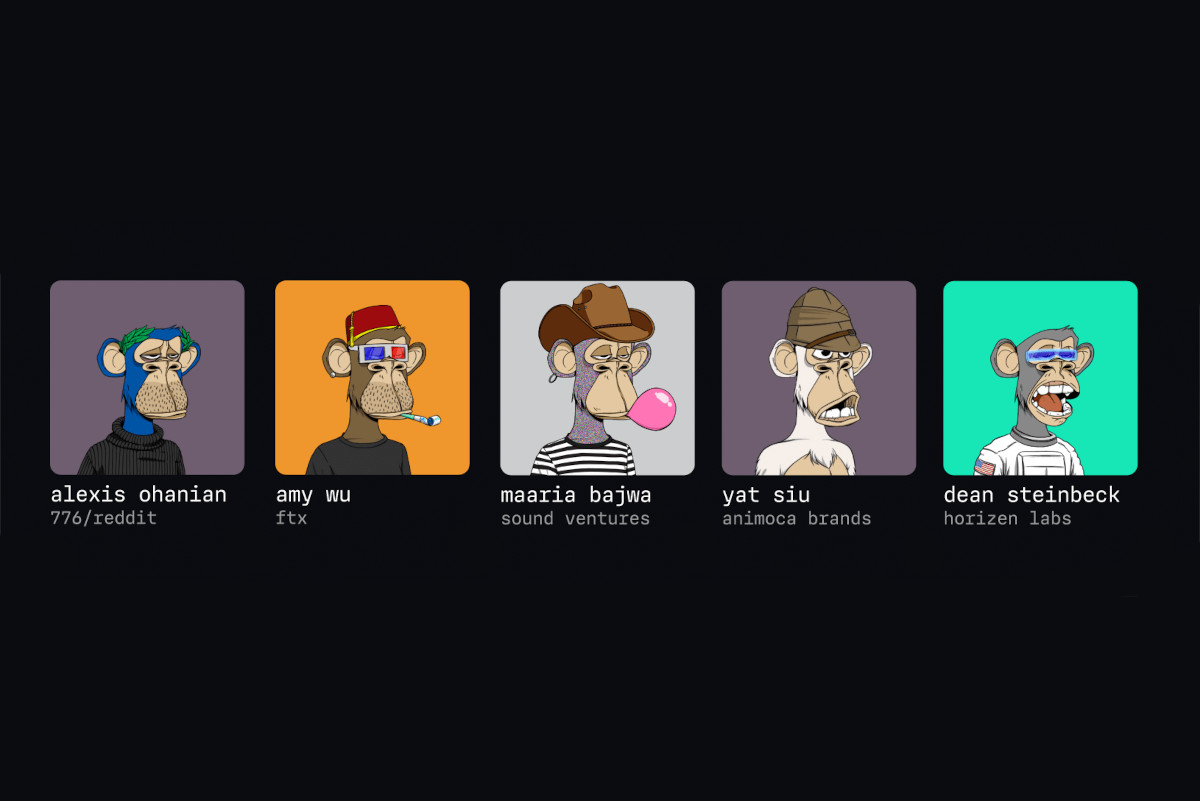 The first board will serve for six months, after which DAO members will vote on new members.
While the price of ApeCoin tanked initially after launch, the cryptocurrency managed to maintain a significant market cap of over $3.3 billion and hold firm above the $10 level, signaling the tremendous long-term potential for the project, especially when more features are released.
ApeCoin is an ERC-20 asset built on the Ethereum blockchain. It features a total supply of 1 billion tokens and a current circulating supply of 277.5 million ApeCoin. The total supply will never increase beyond 1 billion as the token doesn't feature an inflationary supply.
A portion of ApeCoin tokens was locked up at launch, while another part was allocated to BAYC and MAYC NFT holders.
If you're looking to bet on the future of ApeCoin, you can buy the token on Binance, Gate.io, Huobi Global, KuCoin, Coinbase, Kraken, Gemini, Uniswap, and more.
Disclosure: This is not trading or investment advice. Always do your research before buying any Metaverse crypto coins.
---
Also Read:
Top 3 Metaverse Crypto Coins With a Market Cap Below $12 Million (April 2022)
Follow us on Twitter @thevrsoldier to stay updated with the latest Metaverse news!