While most cryptocurrency markets are showing bearish momentum today, ApeCoin continues its meteoric growth, rising by over 17% in the past 24 hours and setting a new all-time high of $17. Let's take a closer look at ApeCoin and its token APE and see why the cryptocurrency is rising so much?
ApeCoin News
While the official ApeCoin Twitter hasn't been active since last week, the APE forums have seen significant activity as of late.
Specifically, a new proposal was posted two days ago, on April 21st, suggesting the ApeCoin community would benefit from an official Babylon garden where they would deposit APE and create wealth in the form of extra tokens.
For those unfamiliar with Babylon Finance, it's a community-led decentralized asset management protocol enabling users to create investment clubs, aka gardens, and invest in DeFi together. Babylon Finance is built on the Ethereum network is fully decentralized, meaning it's non-custodial, so users don't have to relinquish control of their keys.
The platform is perfect for DAOs like ApeCoin as it enables members to supercharge the project's tokenomics. Babylon can turn the tokens into collateral, enable DeFi Yield farming, token buybacks, etc.
The proposal received positive feedback from ApeCoin community members, and chances are that APE will soon have a Babylon garden.
This recent proposal could be a driver for APE's growth over the past couple of days as the Metaverse coin sets new all-time highs.
For those still confused about the proposal, here's a quick explainer image uploaded by ApeCion forum users rrecuero: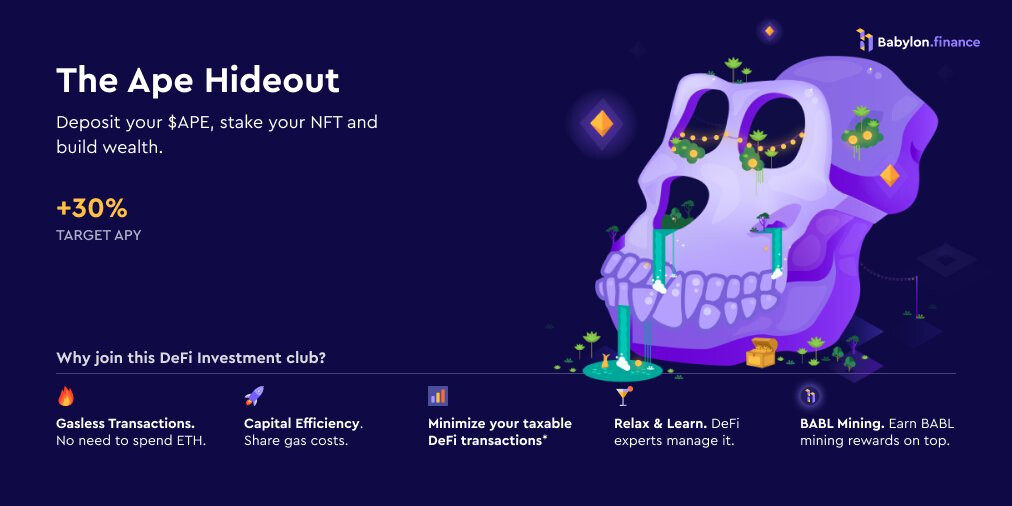 If you're an APE holder and would like the proposal to be passed, you still have five days until the topic will be automatically closed, so head over to the forum and share your thoughts.
After surpassing Decentraland as the top Metaverse coin last week, it's clear that the market is excited about APE and its future potential. With a current market cap of $4.7 billion, APE still has tremendous potential for significant upside and will most likely breach the $5 billion market cap at some point, either in April or May, assuming the overall cryptocurrency market continues to trade sideways.
What Is ApeCoin?
Launching on March 17th, 2022, ApeCoin is the primary utility asset of the Bored Ape Yacht Club NFT collection. It also serves as the primary governance token for the APE Foundation, providing holders with voting power on proposals initiated by the DAO.
At writing, ApeCoin's primary utility is governance, but the community behind the token continues to find ways to expand its utility and ecosystem, securing various partnerships with brands and platforms.
Initially, ApeCoin was launched for the Web3 economy, and holders of the APE token are provided with voting power to influence the outcomes of proposals initiated by the BAYC DAO, which will shape the coin's future.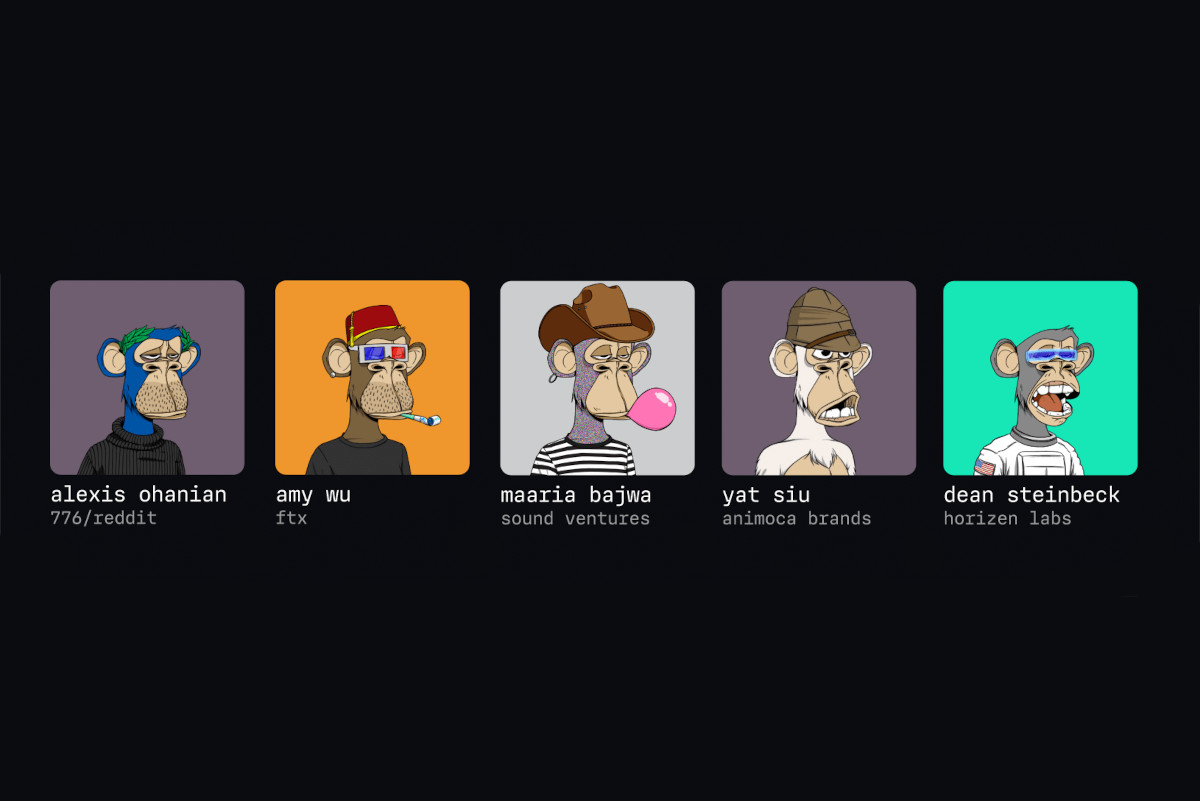 APE is an ERC-20 token built on Ethereum and features a maximum supply of 1 billion tokens. The current circulating supply of APE is 284 million, and the total supply will never surpass 1 billion.
APE is currently trading at $16.5, up over 17% in the past 24 hours. Its 24-hour trading volume is $1.9 billion, with a market cap of $4.7 billion. It's worth noting that APE's fully diluted market cap is $16.5 billion!
If you're looking to bet on the future of APE, you can buy the token on Binance, Coinbase Exchange, Huobi Global, Gate.io, FTX, Kraken, KuCoin, Uniswap (V2), Gemini, and more.
Disclosure: This is not trading or investment advice. Always do your research before buying any Metaverse coins.
---
Also Read:
Knight Commander NFTs Sell Out in Minutes on Theta Marketplace, Now Selling for Double the Drop Price
Follow us on Twitter @thevrsoldier to stay updated with the latest Metaverse news!