ApeCoin's Price is up over 30% today, peaking at $15.80 and surpassing Decentraland as the highest-valued Metaverse crypto coin on the market, according to CoinMarketCap.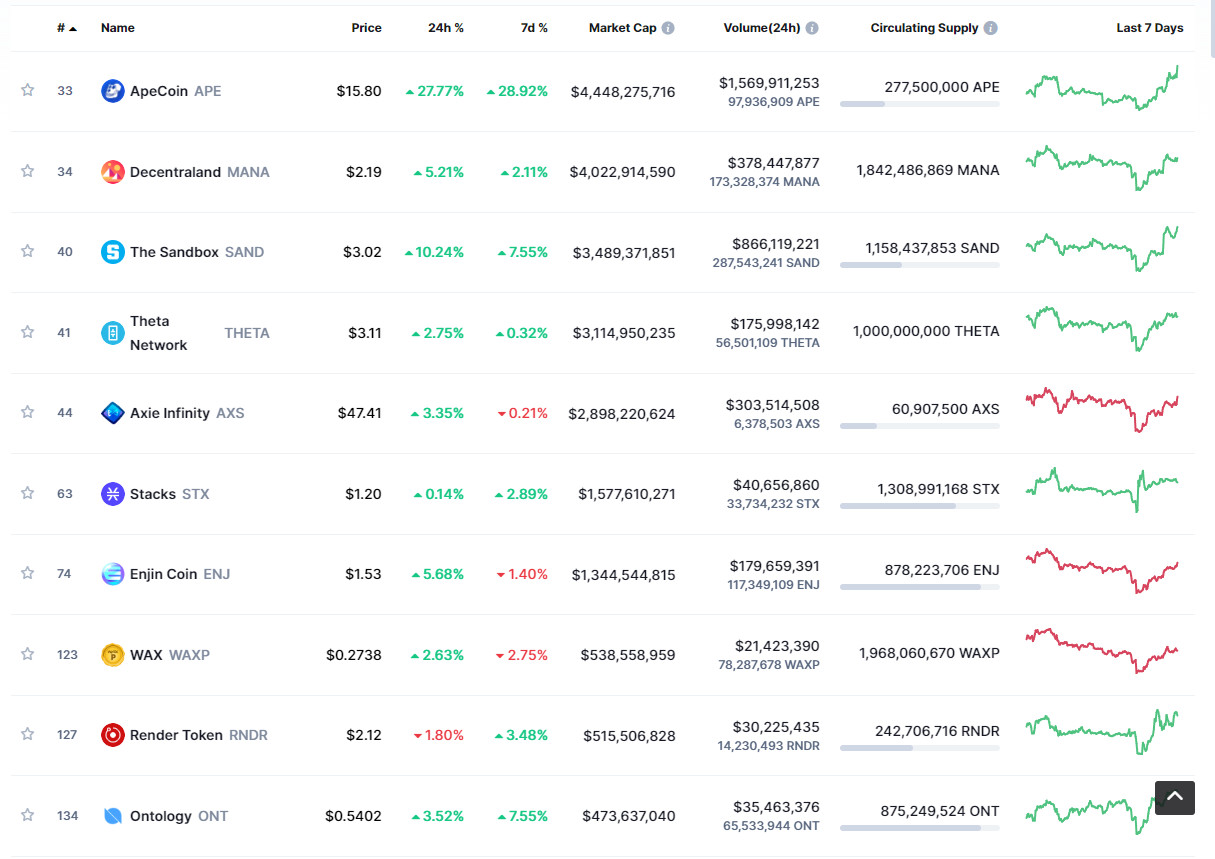 With a current market cap of $4.3 billion, there's no apparent reason for the recent price hike. Some speculate the recent bullish momentum is due to the Coinbase announcement last week about an upcoming interactive three-part film featuring the Bored Ape Yacht Club and ApeCoin communities.
⭐️DEFINITELY SOMETHING⭐️

We're creating an interactive three-part film featuring the @BoredApeYC & @apecoin communities.

Come build with us!
👉 https://t.co/bmp2ZdT6SG pic.twitter.com/5vIRnbyupu

— Coinbase (@coinbase) April 11, 2022
We last reported about ApeCoin on April 5th when the cryptocurrency was listed on Bittrex, and Shopping.io added APE to its list of supported cryptocurrencies, meaning users could purchase items from major retailers like Walmart and Amazon with ApeCoin and receive a 2% discount.
Since then, the only official news from ApeCoin was the integration of the token with the OliveX Fitness Metaverse, a move-to-earn ecosystem of games enabling users to earn rewards while staying fit.
The OliveX Metaverse will introduce an exciting side mission: Operation Ape. Players that hold an Operation Ape: Exclusive Access Pass NFT will be granted entry into the side missions and be allowed to earn DOSE tokens while playing Dustland Runner. In addition, NFT access pass holders will receive access to future ape missions with unique, rare gear items.
ApeCoin is expanding its ecosystem week after week, and the market is clearly excited about the project.
With the recent price hike, it's quite a surprise to see ApeCoin top the charts on CoinMarketCap as the most-valued Metaverse crypto coin on the market, surpassing even Decentraland.
Whether you're a fan of ApeCoin or not, the project has tremendous support from various communities in crypto and has one of the best long-term sentiments when it comes to Metaverse crypto coins.
What Is ApeCoin (APE)?
Launching on March 17th, 2022, ApeCoin is the utility and governance token of the Bored Ape Yacht Club NFT collection, governing the APE Foundation.
As of writing this article, ApeCoin's primary utility is governance, but the team continues to expand its ecosystem and add utility to the token with the various partnerships with brands in and out of crypto.
ApeCoin was launched for the Web3 economy, and holders of APE are provided with voting power to influence the outcome of various proposals initiated by the BAYC DAO, shaping the project's future.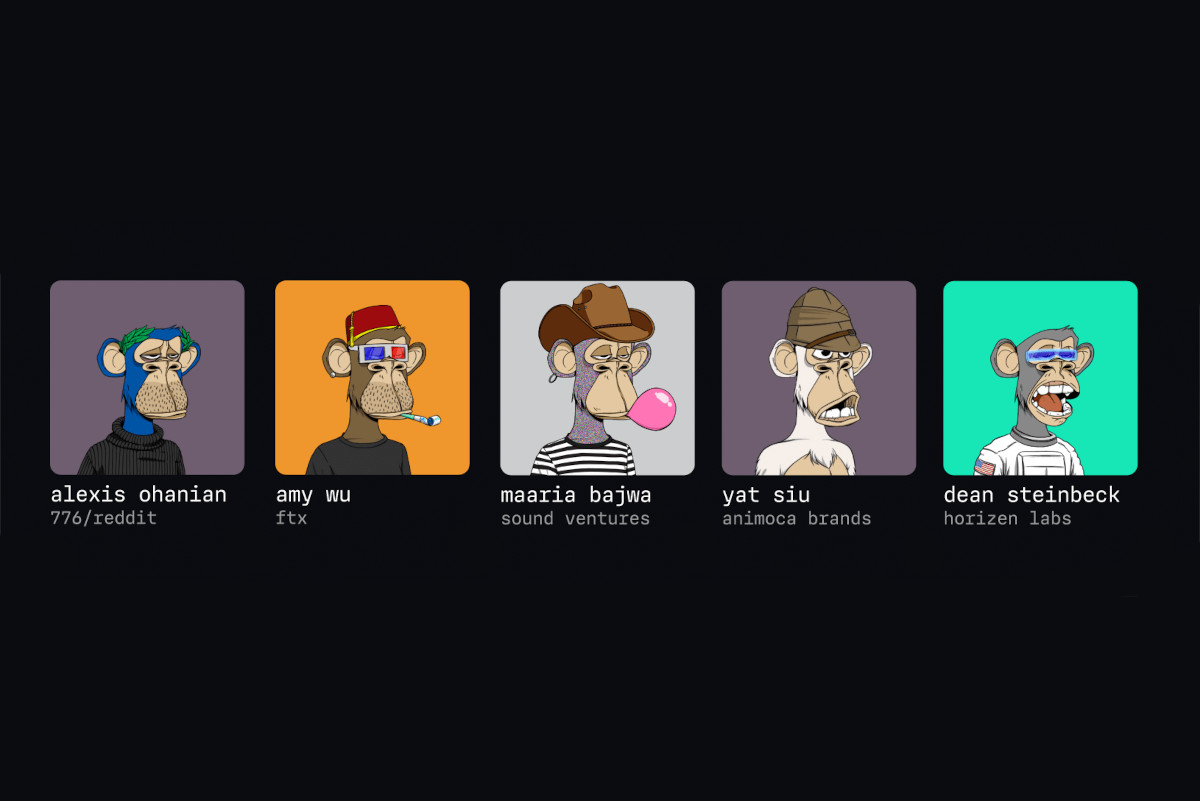 ApeCoin is an Ethereum-based ERC-20 token featuring a max supply of 1 billion tokens. It also features healthy tokenomics, and its total supply will never surpass 1 billion.
ApeCoin is currently trading at $15.8 with a market cap of $4.3 billion. Its 24-hour trading volume is over $1.6 billion, with a current circulating supply of 227.5 million tokens.
You can buy ApeCoin on Binance, Coinbase Exchange, Gate.io, KuCoin, FTX, Huobi Global, etc.
Disclosure: This is not trading or investment advice. Always do your research before buying any Metaverse crypto coins.
---
Also Read:
Knight Commander NFTs Sell Out in Minutes on Theta Marketplace, Now Selling for Double the Drop Price
Follow us on Twitter @thevrsoldier to stay updated with the latest Metaverse news!