CEEK VR Price is up over 30% today, making it one of the top Metaverse crypto coins gaining the most price on CoinMarketCap. The recent price hike comes amid KuCoin and Huobi Global listing the CEEK token, contributing to the bullish momentum. Let's look at CEEK VR and its token CEEK and see why the price is rising.
What Is CEEK VR (CEEK)?
Launched in June 2018, CEEK VR (CEEK) is a top-rated Metaverse crypto coin for music and live concerts. CEEK features several virtual reality experiences, including sports, entertainment, TV, music, etc.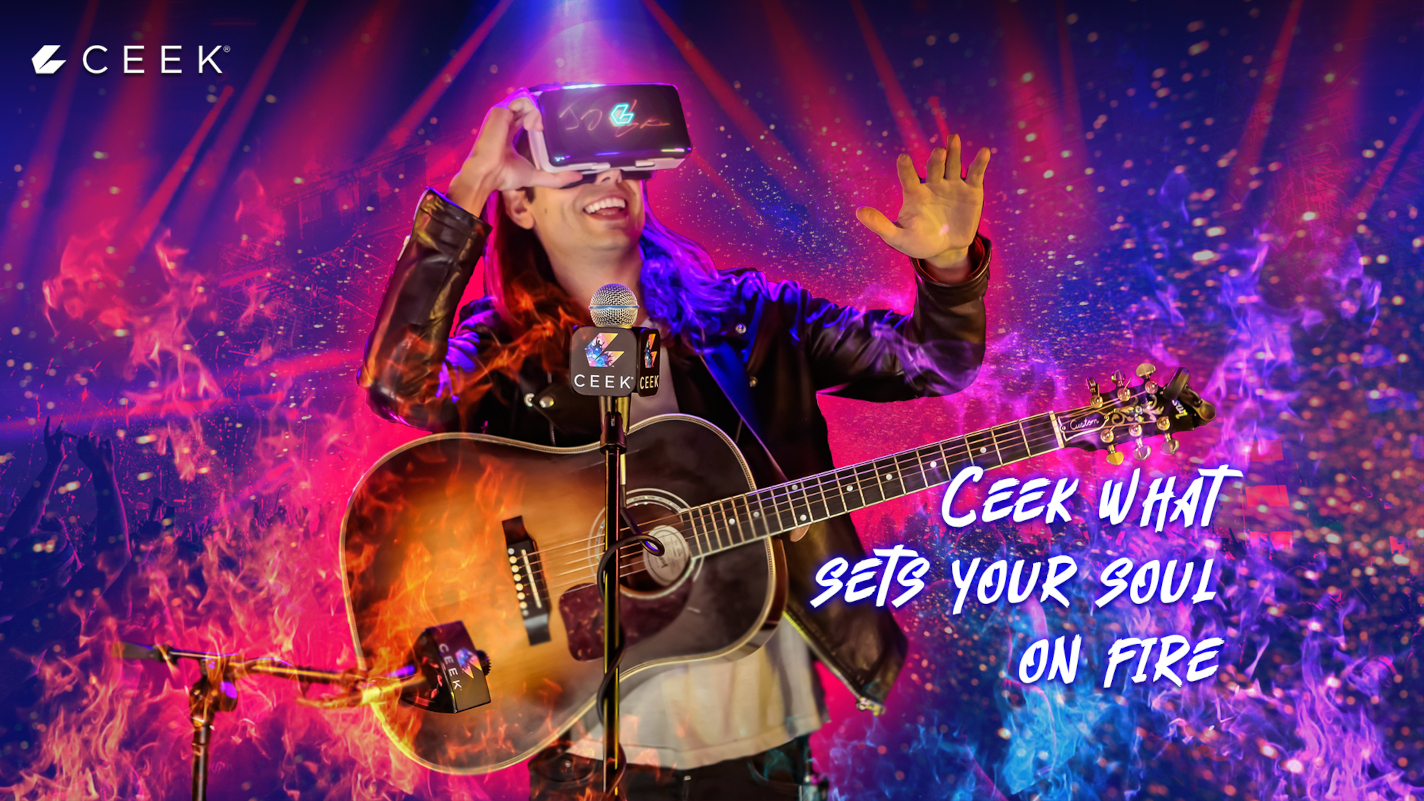 What makes CEEK VR unique is its proprietary VR headset and high-definition 4D headphones available at major retailers like BestBuy and Target. CEEK also features some of the most prominent partnerships in crypto, even appearing on The Ellen Show late last year. CEEK also features collaborations with world-class icons like Lady Gaga, Ziggy Marley, Demi Lovato, U2, etc.
To access experiences on CEEK VR, users don't need a headset and can view them via the browser. If you're looking for the full experience, you must purchase a plan via CEEK tokens. There are various packages, each featuring unique experiences and rewards. For example, the Golden package costs $24.99, provides access to all experiences, no advertising, and rewards users with a $10 iTunes Gift Code.
Check out this trailer for CEEK VR venues and worlds for an idea of what the platform is all about:
CEEK is the primary utility asset on the platform, featuring both ERC-20 and BEP-20 versions on the Ethereum and BNB chains. CEEK holders can participate in VR spaces, charity fund-raisers, sporting events, concerts, etc.
Why Is CEEK VR Price Rising?
CEEK VR's price is up over 30% in the past 24 hours. One significant reason for the recent price growth is the multiple exchange listings making it easier for users to get their hands on the CEEK tokens.
CEEK announced yesterday that Huobi Global would list the token on April 8th.
Huobi Global Will List $CEEK on April 8, 2022@HuobiGlobal #CEEK #Metaverse
👉🏽 https://t.co/LI1YjTJftw pic.twitter.com/fsjs2Jt0ye

— Ceek (@CEEK) April 6, 2022
In addition, KuCoin also announced its listing of CEEK tomorrow, April 8th.
Both Huobi Global and KuCoin are some of the largest exchanges in crypto, and the recent listing is a significant reason for CEEK's recent price hike.
CEEK gained over $100 million to its market cap with the recent price hike, setting its current market capitalization at over $445 million and rising. CEEK is one of the most underrated Metaverse projects in crypto, and the token is a must-watch in April 2022.
Even with the bear market yesterday, CEEK managed to hold its current price and grow a few percent in price, speaking to the tremendous community support and long-term potential of this project.
You can currently buy CEEK on LATOKEN, MEXC, PancakeSwap, BKEX, ProBit Global, Uniswap, Bancor Network, and more.
Disclosure: This is not trading or investment advice. Always do your research before buying any Metaverse crypto coins.
---
Also Read:
Top 3 Metaverse Crypto Coins With a Market Cap Below $12 Million (April 2022)
Follow us on Twitter @thevrsoldier to stay updated with the latest Metaverse news!