While the cryptocurrency market is showing slight bearish momentum today, several Metaverse coins managed to hold support and even see slight price growth. Let's look at the top three Metaverse coins gaining the most price today, ordered by 24-hour growth, lowest to highest.
#3 CEEK VR (CEEK)

+3.63%
Launched in June 2018, CEEK VR is a leading Metaverse coin for live concerts and music. It features various virtual reality experiences, including music, sports, entertainment, TV, etc.
CEEK VR is one of the few projects in cryptocurrency which managed to secure high-profile partnerships with world-class icons like Demi Lovato, U2, Lady Gaga, Sting, and more, making this a must-watch project in April 2022.
CEEK also features unique products, including a patented VR headset and 4D headphones available at major retailers like BestBuy and Target.
It comes as no surprise that CEEK managed to grow in price today and saw moderate growth over the past seven days, gaining over 7%. With a current market cap of $336 million, CEEK is a highly undervalued project whose market cap could explore when the next crypto bull run hits.
CEEK is also one of the few Metaverse coins with tremendous long-term potential due to its strong team and platform.
For a brief overview of CEEK and its platform, including VR worlds and venues, check out this trailer:
The primary utility asset on the platform is CEEK, featuring both ERC-20 and BEP-20 versions on the Ethereum and BNB blockchain. CEEK token holders can participate in VR spaces for concerts, tech talks, charity fund-raisers, sporting events, etc.
You can purchase CEEK on LBank, LATOKEN, MEXC, PancakeSwap, Bancor Network, BKEX, ProBit Global, Uniswap, and more.
#2 Spheroid Universe (SPH)

+5.51%
Launched in March 2021, Spheroid Universe is a top-rate Metaverse coin building its extended and augmented reality Metaverse, which will enable users to earn significant rewards by participating in its ecosystem.
Spheroid Universe features Metaverse spaces, which are comparable to plots of land in projects like The Sandbox or Decentraland. Metaverse spaces will enable users to place advertisements on real-world objects and show them through SPH's extended reality app.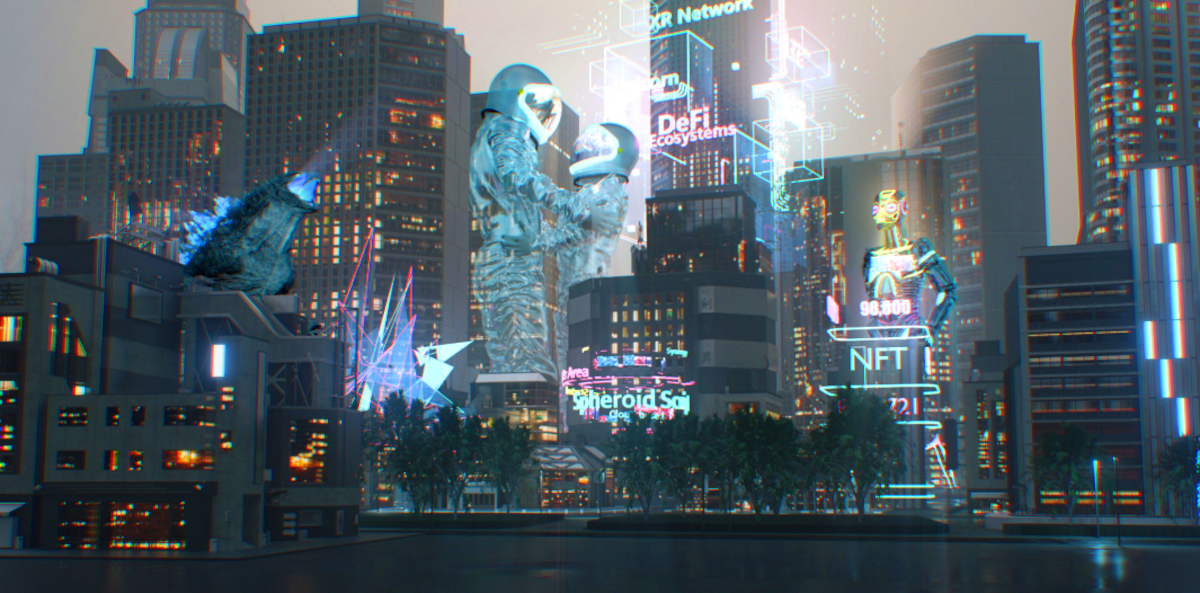 Moreover, Spheroid Universe's mission is to empower developers to build robust virtual reality, extended reality, and augmented reality applications with its integrated development environment called Spheroid XR Cloud.
Spheroid Universe features a programming language called Spheroid Script which can be integrated into Spheroid's Universe and Metaverse.
Currently, the project features a robust NFT and land marketplace, allowing users to browse through various spaces. Over 300k spaces have been sold so far, speaking to the tremendous long-term potential of the project and the immense community support.
SPH also features a relatively low market cap of only $4 million, making this a highly undervalued Metaverse coin that's a must-watch in April 2022.
The native utility asset for this project is SPH, allowing users to earn rewards, interact with the platform, etc.
You can buy SPH on ShibaSwap, LATOKEN, Uniswap, and more.
#1 Dotmoovs (MOOV)

+9.17%
Launched in June 2021, Dotmoovs is the top gainer this week, rising by over 85% in the past seven days. Even with the recent crypto market correction, Dotmoovs managed to hold its current value and even increase by around 9% in the past 24 hours.
Dotmoovs can be considered the TikTok version of crypto since it enables users to interact with others via its mobile app. Dotmoovs facilitates friendly competitions between users in acts they call performances. Currently, Dotmoovs supports freestyle soccer, and with an AI algorithm, it judges players' performances and provides rewards to the winner.
Dotmoovs also offers a robust NFT marketplace that we recommend checking out if you're a soccer fan.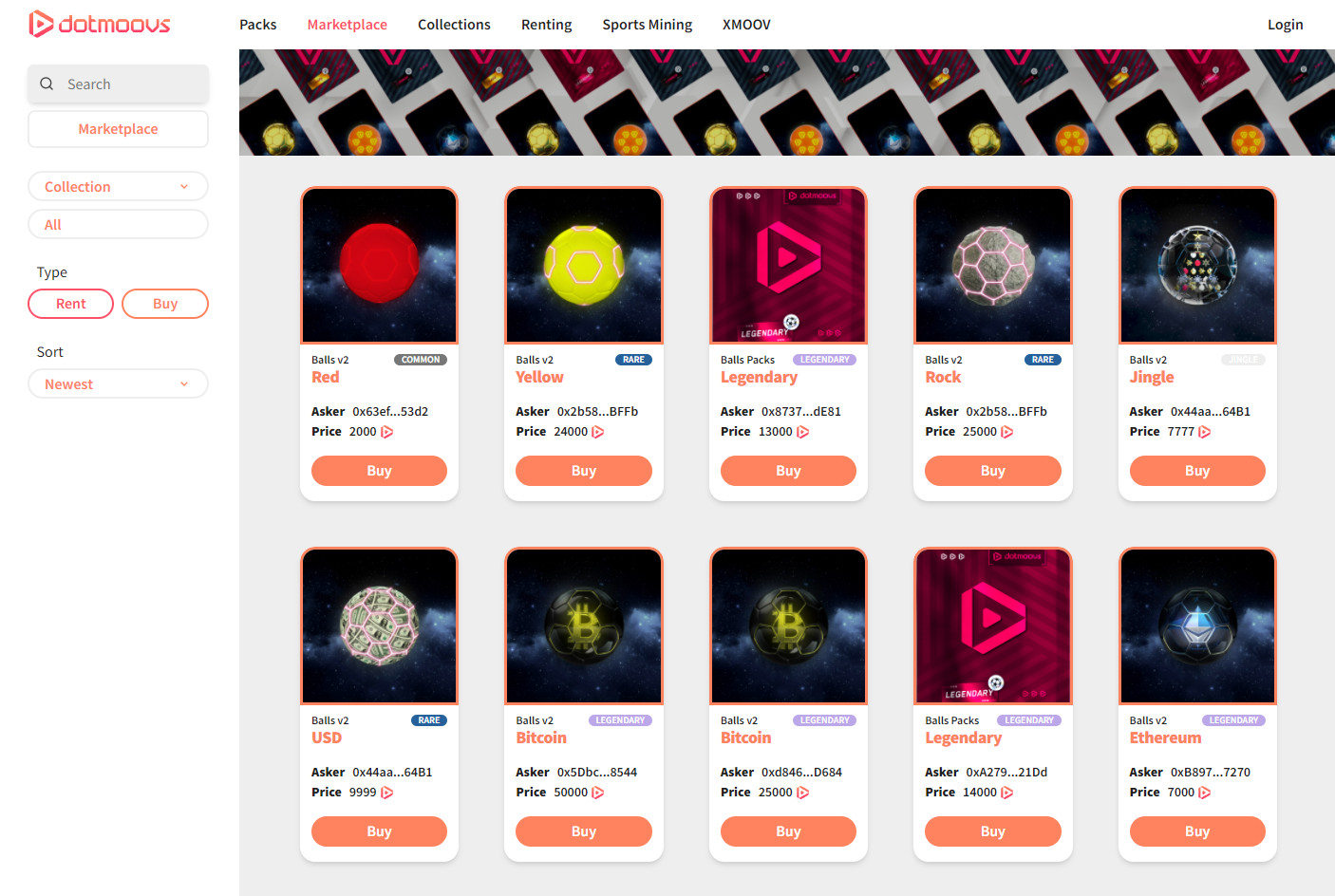 In recent news, Dotmoovs announced that it would integrate the Dance feature in its mobile app somewhere around the upcoming International Dance Day, celebrated on April 29th. That's the primary reason for Dotmoov's recent price hike and growth.
With a current market cap of $14.9 million, Dotmoovs is still highly undervalued, and when the Dance feature drops towards the end of the month, we can expect the MOOV price to see further gains.
MOOV is the primary utility asset on the platform, distributed to users as a reward, and enables players to interact with the platform.
You can buy MOOV on Gate.io, PancakeSwap, BitGlobal, Hoo, MEXC, and more.
Disclosure: This is not trading or investment advice. Always do your research before buying any Metaverse coins.
---
Also Read:
Top 3 Metaverse Tokens You Should Add to Your Cryptocurrency Portfolio
Follow us on Twitter @thevrsoldier to stay updated with the latest Metaverse news!
Image Source: solarseven/Shutterstock.com