One of the top gainers today on Crypto.com is Chiliz (CHZ), it's currently on a bull run testing its previous all time high of $0.58.
At the time of writing CHZ is trading at $0.52 boasting a market cap of over $3b. Let's take a closer look at Chiliz and see what all the hype is about.
What Is Chiliz?
According to their official website, Chiliz is:
The world's leading blockchain fintech provider for sports & entertainment
The Chiliz network currently powers Socios.com – a platform tailored towards esports and sports fans that allows them to crowd-manage and support their favorite teams.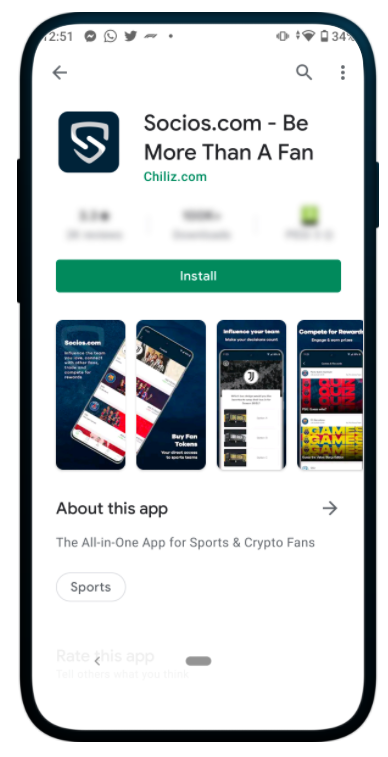 CHZ is the currency used on the Socios.com platform that allows users to exchange $CHZ into their favorite team Fan Tokens. These tokens never expire and can be used to vote on official team. The teams will abide by the popular vote, allowing a form of crowd governance by their fans.
Why Is Chiliz Price Rising?
The most relevant news to today's $CHZ bull run has to be last night's announcement about a partnership with more than 80 sports properties. In a recent tweet, Chiliz CEO Alexandre Dreyfus said:
More than 80 sports properties announced partnerships with @chiliz x @socios, more than +100 already signed. While improving our product and starting to prepare a global marketing campaign, we focus on building a leading new fan ecosystem (engagement x monetization). #innovation pic.twitter.com/mZKOL6IyDH

— Alexandre Dreyfus (@alex_dreyfus) November 6, 2021
"More than 80 sports properties announced partnerships with @chiliz x @socios, more than +100 already signed."
This is a huge announcement as onboarding such a wide variety of sports teams is bound to spark traffic and engagement on the platform.
Looking at Socios.com's Alexa rank, we can see that traffic to the site has been increasing over the past month, which coincides with a rise in market value for $CHZ.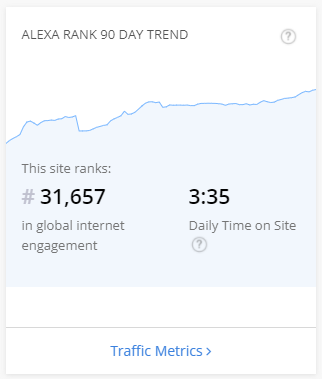 Chiliz Price Analysis & Prediction
It's clear that Chiliz biggest milestone in the short term is $0.58, that's because $0.58 was CHZ's last all time high that was reached on October 30th.
Since then, the market has been mostly trading sideways between the $0.43 and $0.48 levels. Amid the partnership announcement, we saw the price jump to $0.53 as investors got excited.
If the market breaks past $0.58, we can anticipate a test of resistance at $0.6 shortly after. Whether the new support will hold will depend on if the $1b+ 24 hour trading volume can be maintained.
Follow us on twitter @thevrsoldier to stay up to date with the latest cryptocurrency news!