Imagine buying Bitcoin and Ethereum in 2017 when the prices were around $1000 and $10, respectively. That'd mean over 68x and 400x Profits when the prices topped $68,000 and $4,000 levels last year, 2021.
How to Invest in Cryptocurrency?
Cryptocurrency is undoubtedly the fastest growing asset class in the past decade, and many have already cashed out massively from the industry. The general market cap of Cryptocurrency topped $2.8 Trillion last year in October, according to data from CoinMarketCap.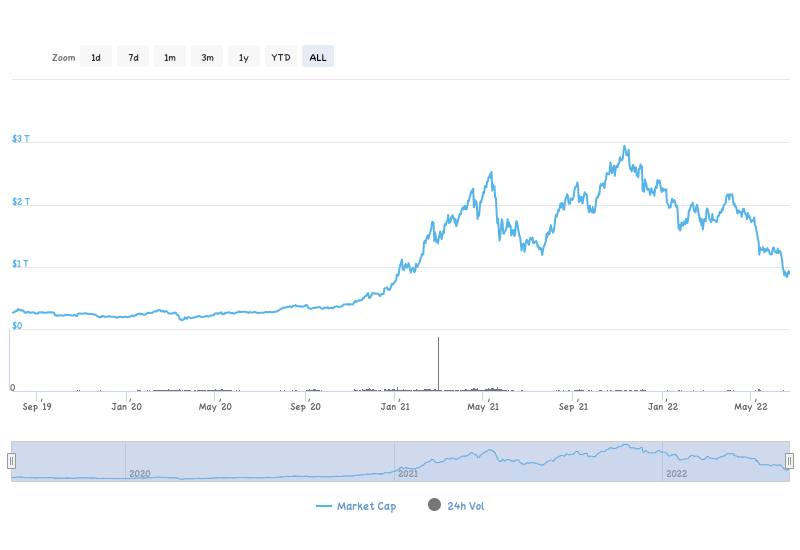 Cryptocurrency is the future of finance and has every possibility of overtaking the traditional financial systems as we know them.
When it comes to investing in Cryptocurrency, several options are available for those interested in capitalizing on crypto, including purchasing digital assets and holding them in hopes of the value of Cryptocurrency going up, similar to stocks, investing in crypto projects like NFTs, DeFi, and Metaverse, or even purchasing virtual real estate in various crypto projects in hopes of profiting from the appreciation in the value of your investment.
NFT Investments
A digital asset known as an NFT (Non-fungible token) represents a real-world item, such as artwork, music, in-game items, or films. They are bought and traded online, frequently using Cryptocurrency, and are generally encoded with the same underlying software as many cryptos.
A startling $41 billion was spent on the NFT market in just 2021, almost as much as was spent on the entire world's fine art market.
Where To Buy
An NFT marketplace is designed to handle blockchain transactions, where NFTs are purchased and traded. Popular marketplaces include OpenSea, Axie Marketplace, Larva Labs, NBA Top Shot Marketplace, and Rarible.
NFTs can be stored in a crypto wallet like MetaMask or Trust Wallet on the identical blockchain or a different blockchain. Lastly, You should pick an NFT that you believe has the potential for increased value if you're looking to make a profit with your purchase. Some users prefer to purchase NFTs for their utility, such as being used in a video game, for a profile picture, or for staking capabilities to earn Cryptocurrency.
Virtual Real Estate In The Metaverse
Unique land with a deed that exists in the virtual world is known as virtual real estate. This environment can be compared to a video game, but with more social and communal elements.
Land in the Metaverse, a group of virtual worlds where purchasing virtual land is possible, can be just as expensive as real estate or even more. After the social media behemoth, Facebook changed its name to Meta and declared its plan to invest in this virtual reality field. Interest in augmented reality, virtual reality, and metaverse real estate significantly increased.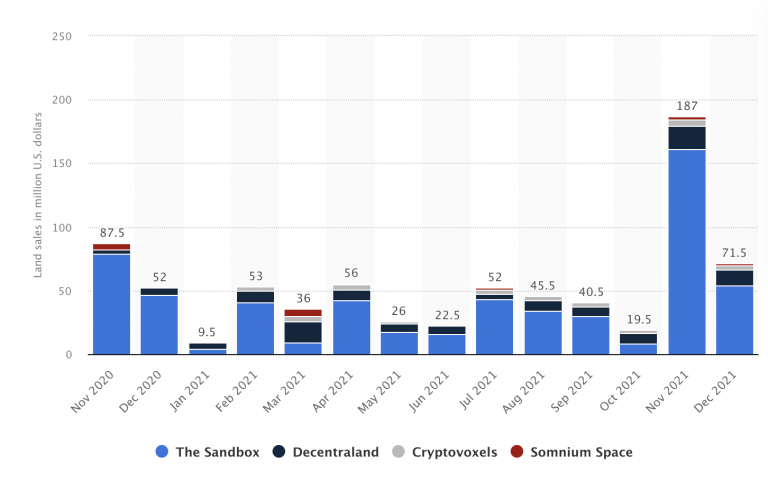 Why Invest In Virtual Real Estate
Just like in the real world, there is a limited supply of virtual property. You can design monetizable assets like rental-eligible structures or interactive venues that charge entry or advertise a business.
Secondly, your NFT for virtual real estate establishes your ownership and permits you to transfer it to another party.
How to Buy Lands in the Metaverse
It's as simple as buying an NFT – Have a Crypto Wallet, Use Platform's Marketplace just like OpenSea. In most cases, virtual real estate in the Metaverse is represented as an NFT. For popular options regarding purchasing land in the Metaverse, check out our article: Top 3 Metaverse Projects to Buy Virtual Real Estate in (June 2022)
DeFi Investments – Yield Farming
Similar to how you would collect interest on any money in your savings account, yield farming is a way to earn interest on your cryptocurrencies.
Yield farming is locking up your Cryptocurrency for some time, or "staking," in exchange for interest or other benefits like additional Cryptocurrency, instead of just holding. 
The returns you earn by yield farming are expressed as APY (Annual Percentage Yield), or the rate of return you'd make during a year. Risk-taking investors recognized the potential of yield farming and leaped at the possibility of using their cryptocurrencies to earn "free" income.
Some Best Yield Farms include, Liquidity Providing on Uniswap, Earn interest on Aave, Yield farming on PancakeSwap, Liquidity Providing on Curve Finance, and Yearn Finance.
Yield farming has significantly grown as an investment strategy or alternative for investors.
The most valuable DeFi platforms (Aave, Curve, Uniswap, etc.) are on Ethereum, but BSC has enough substantial projects, such as PancakeSwap and Venus Protocol, to rival the Ethereum network.
Conclusion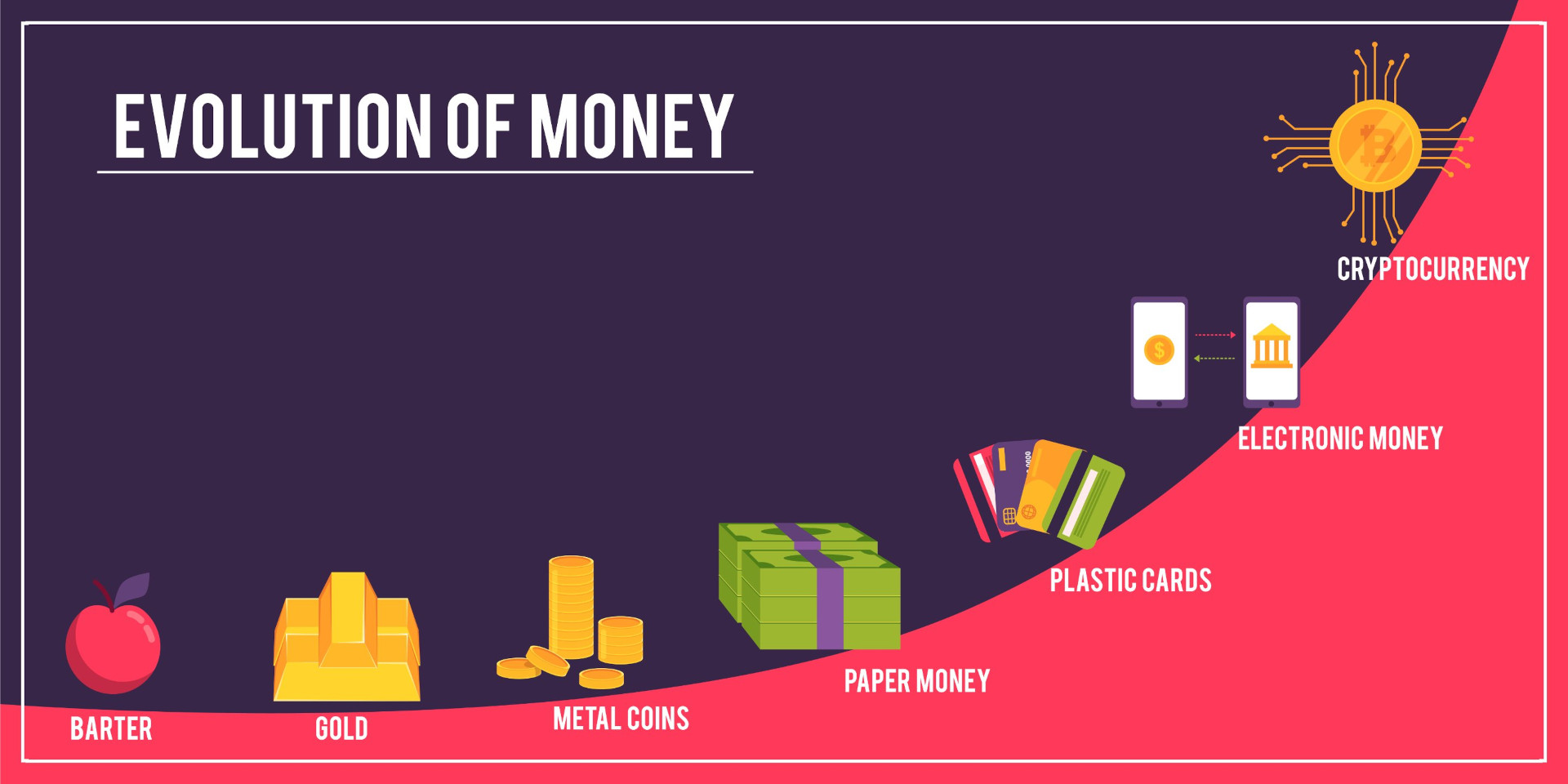 As we have pointed out, the cryptocurrency space is vast enough to get your niche and make a reasonable profit. Most people choose just to trade cryptocurrencies and take profits. That's also another way of making investments in Cryptocurrency.
Disclosure: This is not trading or investment advice. Always do your research before buying any cryptocurrency or investing in any project.
Follow us on Twitter @thevrsoldier to stay updated with the latest Crypto, NFT, and Metaverse news!
Image Source: peshkov/123RF