As the leader of all Metaverse projects, boasting a market cap of over $9 billion, Decentraland's price has been doing quite well this past month. After hitting an all-time high of $5.79 on November 24th, MANA has built up momentum for another bull run. Moreover, with The Sandbox's upcoming Alpha launch, it's great to see Decentraland's price continue its bullish momentum. What's been new with Decentraland, and why is the price rising? Let's find out.
What Is Decentraland
For those of you not aware, Decentraland is a 3D blockchain-based metaverse that allows players to buy plots of land and explore the virtual universe. There are a variety of experiences available, such as Casinos, Concerts, Galleries, and much more.
Decentraland has been open to the public since February 2020 and is the longest-running 3D Metaverse project in crypto. The only other project that comes close to what Decentraland has to offer is The Sandbox, currently valued at over $6.9 billion ahead of their alpha launch.
Anyone can check out Decentraland by visiting their official website and connecting using MetaMask. Make sure that your wallet is set on the Ethereum chain, and have fun exploring!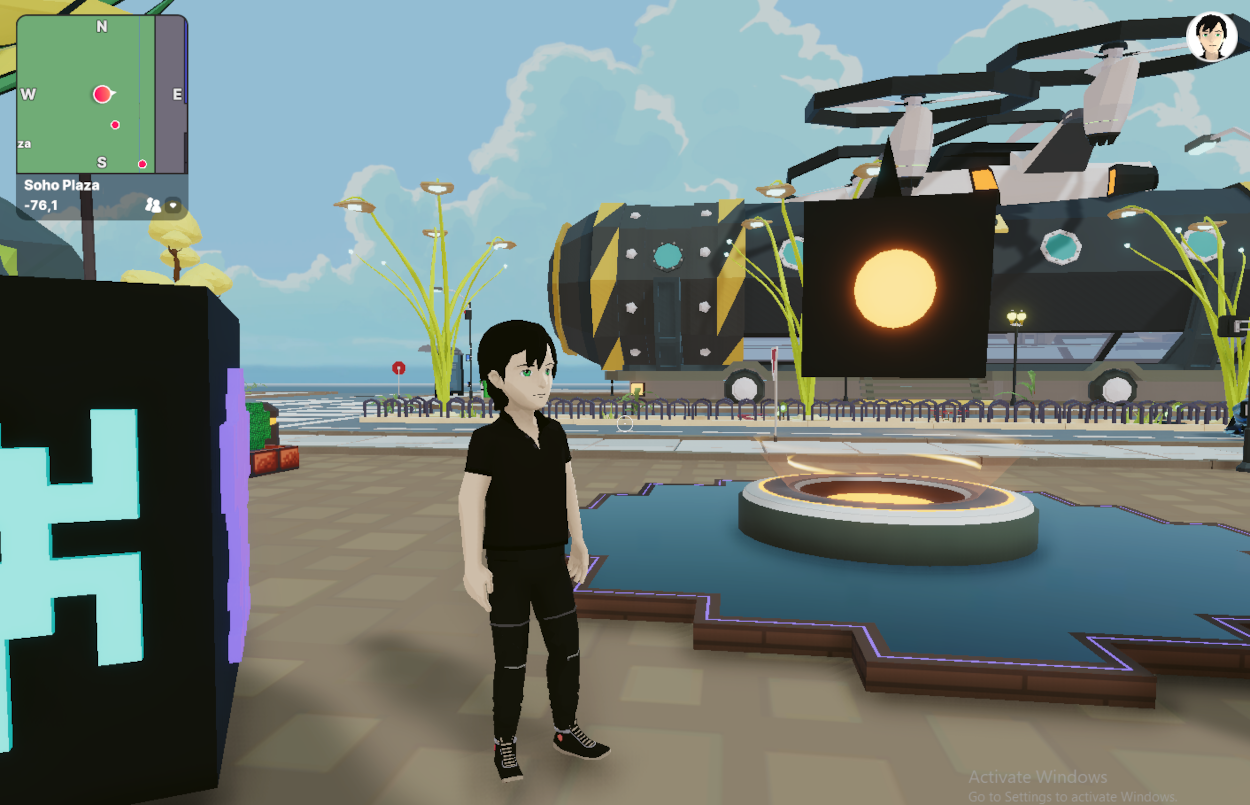 Decentraland News
On November 22nd, Decentraland announced the largest Metaverse land purchase ever. Tokens.com and Metaverse Group purchased over 116 parcels of land, costing upwards of $2.4 million.
Metaverse is turning to be a revolutionary idea if virtual plots of land are selling for more than most people's houses.
In other news, Decentraland's marketplace was updated on November 26th, now rendering all wearables in 3D. The improvement allows for a better user experience when using the marketplace, ultimately leading to higher trade volume.
Decentraland has a collection for its wearables on OpenSea, and with a trading volume of 107.5k ETH, ranks as one of the highest traded NFT collections on OpenSea of all time.
Decentraland continues to onboard a variety of partners onto its Metaverse. One example is Decentral Games, which is a virtual online casino based in Decentraland.
Decentral Games has a market cap of $213 million, with a 24-hour trading volume of $3.9 million. The fact that a cryptocurrency project based solely in Decentraland can achieve such valuations speaks to the potential of Decentraland and its Metaverse.
Decentraland Price & Tokenomics
At the time of writing, Decentraland is trading at $5.08, up 10% in the past 24 hours. Its market cap is $9.2 billion, with a 24-hour trading volume of $3.4 billion.
Comparing that to The Sandbox, whose market cap is $6.9 billion, with a 24-hour trading volume of $6.5 billion, it's clear that most of the market's attention right now is on SAND.
However, even with MANA's competitor experiencing so much hype, the fact that Decentraland continues its bullish price hike speaks to the long-term potential of this project.
Decentraland makes for an excellent pick for 2022, especially as their ecosystem grows. Moreover, Decentraland's team is hardworking, constantly improving on their features, and will continue to dominate the market.
Disclosure: This is not trading or investment advice. Always do your research before buying any cryptocurrency.
---
Also Read:
Follow us on Twitter @thevrsoldier to stay up to date with the latest cryptocurrency news, and subscribe to our daily newsletter to never miss another story!