November has been a hot month for cryptocurrency markets, especially for projects that feature a collection of NFTs. In fact, according to Google Trends, interest in NFTs reached a new all-time high this month. This article will cover the top 5 most traded Metaverse NFT collections on OpenSea of all time, ordered by total trading volume, highest to lowest.
1. Decentraland – 291,590 ETH (~$1.2B)
As a leader of all Metaverse cryptocurrency projects, it comes as no surprise that Decentraland is the top NFT collection on this list. The official Decentraland NFT collection features 97.1k items with over 5.5k owners.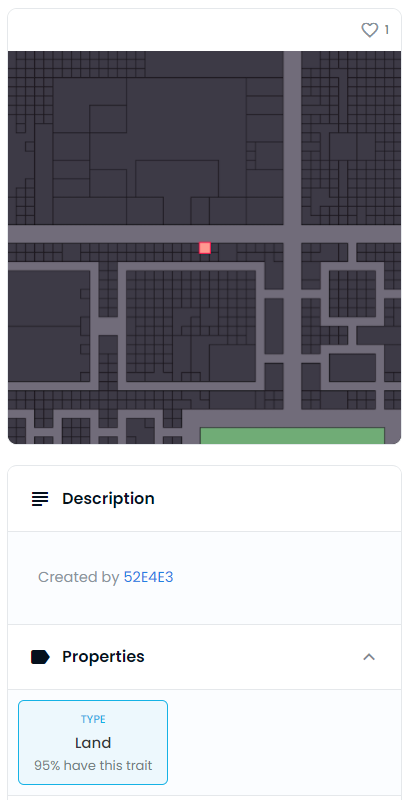 Source: OpenSea
Like in The Sandbox, each NFT represents a plot of land, but in Decentraland, they are called Parcels. Looking at the recent sales on Opensea, the average price for a Parcel was around $17,000 for a single unit.
In the past 24 hours, there have been roughly 7 Parcels sold. Depending on the location and size of the Parcel, some NFTs can sell for incredible amounts. Please take a look at the land below; it sold for $575,190.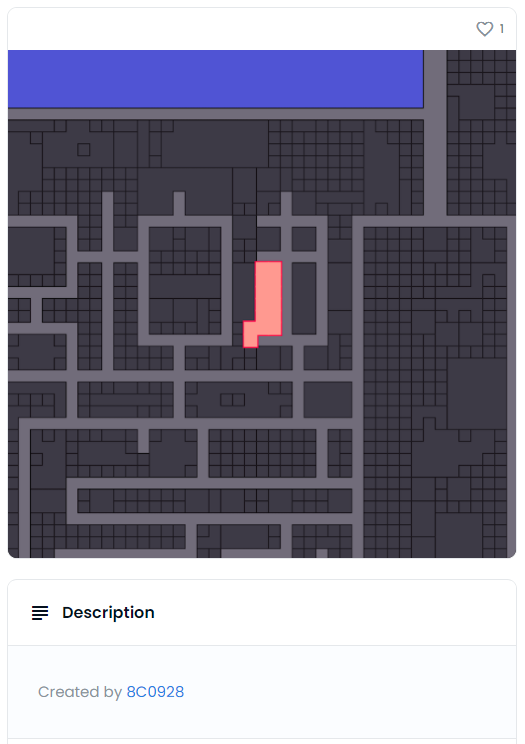 Source: OpenSea
2. Decentraland Wearables – 101,806 ETH (~$437M)
Along with its Parcel collection, Decentraland also features an array of wearable NFTs, which users can use as a way to customize their characters.
The good news is, these NFTs are much cheaper than buying plots of land and can be afforded by most people. In the past 24 hours, most of the sales were for sums of under $1,000, with some selling as high as $11,000. The Atari Sneaker below, for example, recently sold for $559.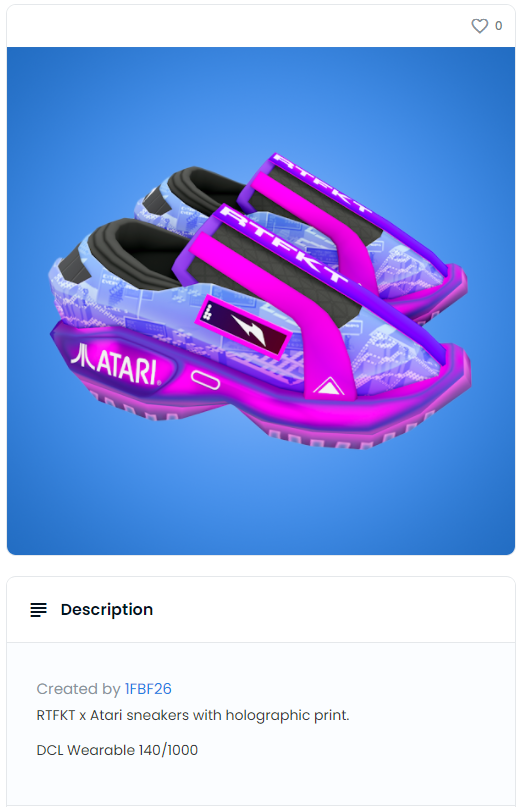 Source: OpenSea
For someone on a $100 or less budget, this collection makes for a great place to get your first NFT. The Decentraland NFT marketplace is highly active, with 18 sales in the past 24 hours and over 100 bids. Moreover, with 10k owners, it's clear that there's a huge community supporting Decentraland.
3. The Sandbox – 55,427 ETH (~$237M)
As the most anticipated Metaverse project on the market, The Sandbox features a collection of over 100k items.
Each NFT represents a single plot of land in the upcoming Sandbox Metaverse. Looking at each NFT, the average price was around $13,000 for a single LAND.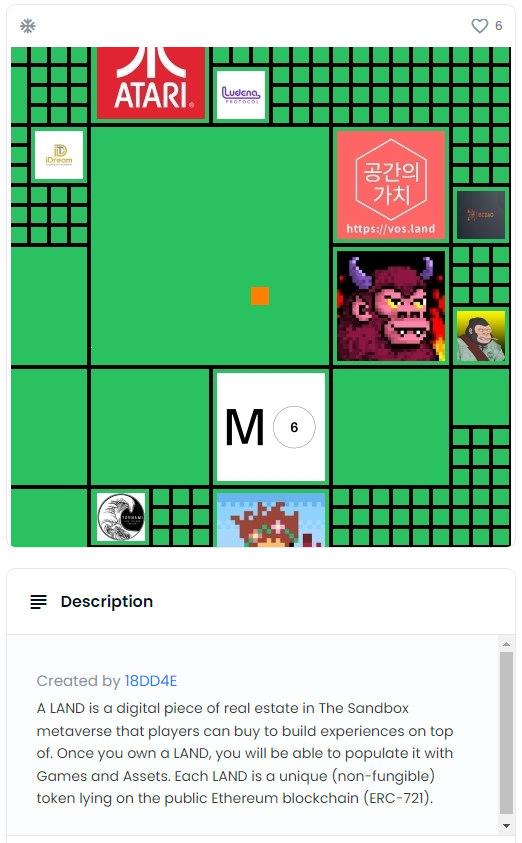 Source: OpenSea
The Sandbox NFT marketplace is exceptionally active, with over 20 NFTs sold in the past hour. In addition, there are over 15.4k owners, which shows just how much hype is surrounding this collection.
As The Sandbox alpha release approaches on November 29th, it's clear that the market is full of excitement.
4. Parallel Alpha – 49,504 ETH (~$214M)
Parallel Alpha is a Sci-fi themed NFT-based collectible card game. The collection features original 3D rendered artifacts and characters. Parallel Alpha is working on building out their NFT trading card game that's still in development.
While they aren't technically building a full-fledged virtual world, the NFT integration is a bare-bones version of a gamified Metaverse.
There are currently 381 items in the Parallel Alpha collection, with over 29.6k owners. It makes sense that Parallel Alpha has this many owners because most of the NFTs are relatively affordable.
Source: OpenSea
The artifact NFT above, called "Seer's Stone," recently sold for $1,032. Looking at the recent sales on OpenSea, most NFTs sold for under $100, with some rarer cards selling in the $1000+ range.
My favorite NFT so far is Parallel's Masterpiece, currently listed at an incredible $4.3M!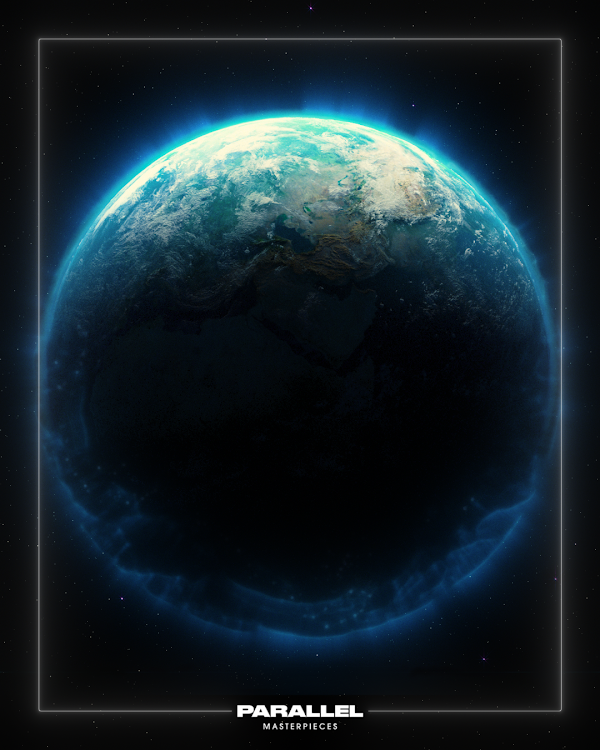 Source: OpenSea
ZED RUN – 40,337 ETH ($174M)
ZED RUN is a digital horse racing game featuring an NFT collection of over 153k items. Each NFT features a unique racing horse with different colors and attributes.
Some of the properties of each horse include Bloodline, Breed Type, Coat Color, Gender, and Genotype. Horses with the Legendary breed type sell for more, while the more common horses are less expensive.
Looking at the last sales on Opensea, most of the horses sold were in the $40 range, with some Legendary horses selling for upwards of $1,000. The horse below recently sold for $1,500, most likely due to his Nakamoto bloodline and Legendary breed type.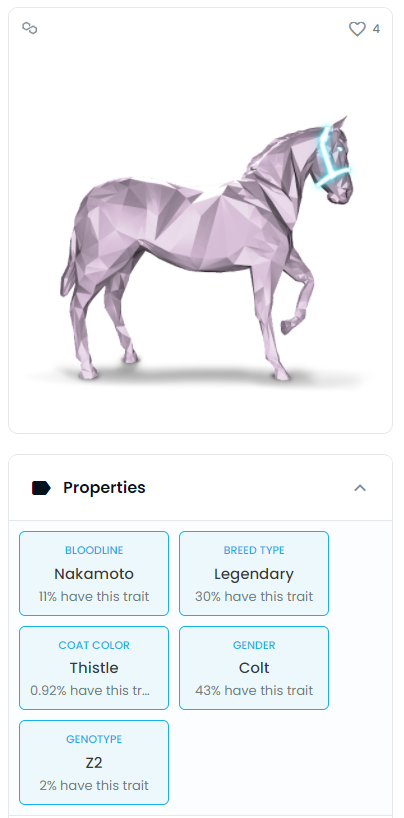 Source: OpenSea
The Zed Run NFT collection is trendy, with over 40.8k owners and 24 NFTs selling in the past hour alone.
Like Parallel Alpha, while technically Zed Run isn't creating an open-world Metaverse like Decentraland and The Sandbox, the digital horse racing game features a 3D racing track that shows each horse race in real-time. You can even watch their horse races on Twitch.
---
Disclosure: This is not trading or investment advice. Always do your independent research before buying or investing in any cryptocurrency or NFT.
Also Read:
Follow us on Twitter @thevrsoldier to stay up to date with the latest cryptocurrency news, and subscribe to our daily newsletter to never miss another story!