Today, one of the top performers is Flow (FLOW), an eco-friendly blockchain built for next-generation Web3 apps. The price of its ERC-20 token, FLOW, is up over 45%, rising from a low of $2.5 to peaking at $2.9 within hours. One reason for the recent price hike is the August 4th announcement of a partnership with Instagram, which will support Flow in its latest efforts to integrate crypto and NFTs into its platform. Let's take a closer look at Flow and its token FLOW and see what makes this project unique.
What Is Flow (FLOW)?
Launched in January 2021, Flow (FLOW) is a powerful tool for developers to create empowering user experiences. The platform was designed from the ground up to support exceptional experiences at a mainstream scale, providing the infrastructure required to build Web3, Metaverse, and NFT applications for the new paradigm of crypto users.
One interesting fact about Flow is that it was conceived by the same team that created CryptoKitties, one of the first NFT projects to go viral in 2018. Flow comprises a decentralized network built and supported by a growing community of Web3 brands and builders. Its ever-expanding ecosystem includes a wide range of dApps ranging from NFT applications, DeFi, Metaverse crypto coins, etc.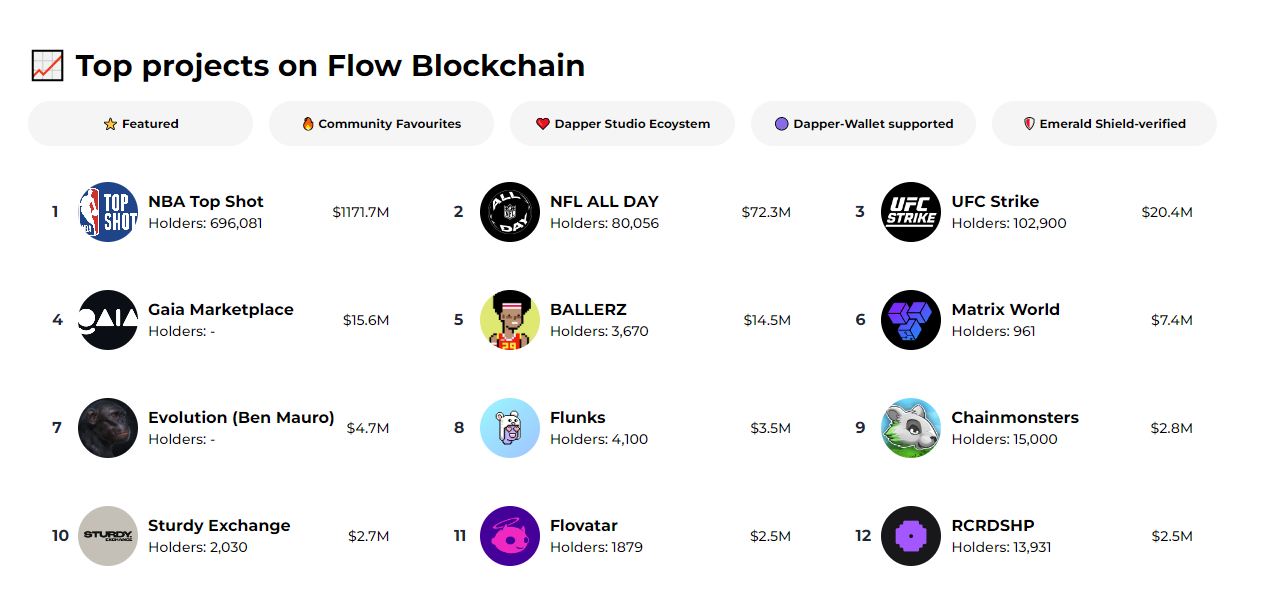 Flow prides itself on being the most carbon-friendly Web3 network, utilizing HotStuff – unique Proof of Stake consensus mechanism with multi-code architecture that drives substantial improvements in speed, transaction throughput, and environmental friendliness. Flow manages its scaling solution without the need for separating the network into a Layer-2 shard, providing a seamless experience for users on the network.
Due to the nature of its blockchain, the carbon cost of minting an NFT on Flow is less than making a social media post! Quite an achievement, especially for a blockchain-based project.
For those interested in exploring the flow ecosystem and building their projects on the platform, Flow offers a $750 million ecosystem fund to support projects building on Flow. We recommend checking out its active ecosystem, which includes dozens of incredible applications and services.
Why Is Flow Price Rising?
The primary reason for Flow's significant bullish momentum this week is the partnership with Instagram. Initially announced on August 4th, select US creators will be able to showcase their Flow blockchain NFTs on Instagram via Dapper.
Dapper is a gateway to the cryptocurrency world, featuring a wallet that users can sign up for via Google. Dapper announced its integration with Instagram on August 4th, through which users will be able to showcase their wallet NFTs on the platform.
Instagram has over 2 billion active users, and they just integrated @flow_blockchain via @hellodapper

🚀 Now feels like a good time to take a look at the Dapper Wallet NFT ecosystemhttps://t.co/UWi324RoGP pic.twitter.com/LZyvIhuLSU

— Flowverse 🌊 – Discover Flow Blockchain (@flowverse_) August 5, 2022
Instagram and Meta have been in the news this week as the social media giant is following the steps of Twitter to integrate NFTs into its platform, adding the feature to more than 100 countries.
After an NFT test launch in May, Instagram is moving forward with adding the feature to additional users. The platform's NFT functionality will enable users to share NFTs and tag creators and collectors. NFTs will also be integrated into Instagram's feed, providing immense exposure to crypto collectibles and assets.
Flow is trading at $2.71, up 45% in the past 24 hours. Its market cap is $2.8 billion, with a 24-hour trading volume of $1.3 billion.
You can purchase the FLOW token on Binance, Coinbase, Gate.io, KuCoin, Huobi Global, Kraken, Binance.US, FTX, Coinone, and more.
Disclosure: This is not trading or investment advice. Always do your research before buying any cryptocurrency or investing in any projects.
Follow us on Twitter @thevrsoldier to stay updated with the latest Metaverse, NFT, A.I., Cybersecurity, Supercomputer, and Cryptocurrency news!
Image Source: anuweteeshutter2016/123RF