With the cryptocurrency market trading sideways over the past month, the long-term potential for digital assets remains highly bullish. Metaverse crypto projects continue to expand their ecosystems and build their products. This is an excellent opportunity to accumulate Metaverse tokens that are set to appreciate in value substantially during the next crypto bull run. Today we look at The VR Soldier's pick of the top three Metaverse crypto coins with a market cap below $100 million to watch in August 2022, ordered by the current market capitalization, lowest to highest.
#3 My Neighbor Alice (ALICE) – $81M
Market Cap: $81 million
Unit Price: $2.72
Launching in Spring 2022, My Neighbor Alice (ALICE) is one of the top-performing Metaverse crypto games this week, with its ALICE token rising by over 26% in the past seven days.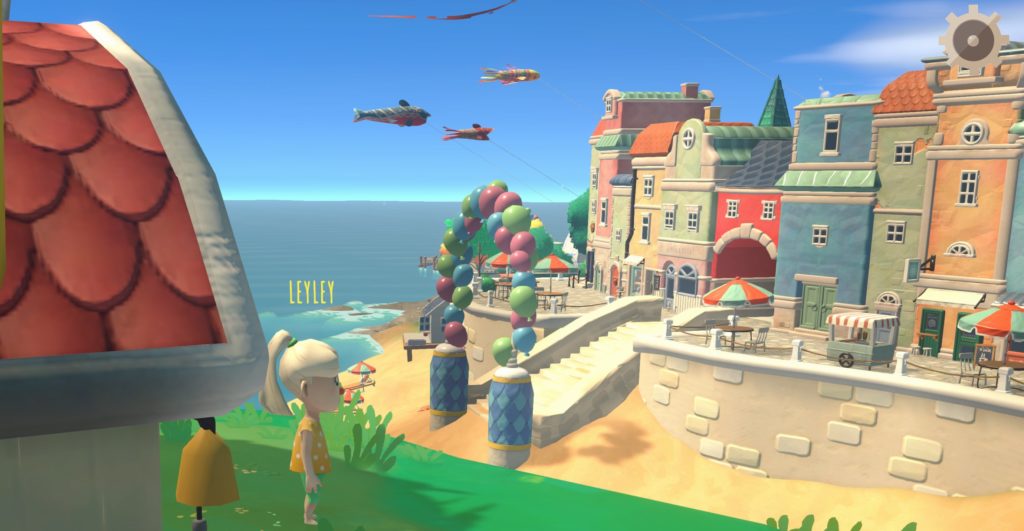 My Neighbor Alice is dubbed the "Animal Crossing" of crypto; the project features a multiplayer builder game, allowing users to own virtual land, collect and build exciting items, and combines the latest blockchain tech like NFTs and DeFi to enable a robust ecosystem that introduces crypto to millions of players.
The game also integrates the popular play-to-earn model into it, utilizing ALICE tokens to provide incentives and rewards for players. Users can monetize their virtual islands, meet new friends, and interact with players for a fun and engaging experience.
My Neighbor Alice is built on the Chromia blockchain, a relational-database chain made explicitly for Metaverse and NFT projects like My Neighbor Alice.
My Neighbor Alice recently launched their land sale on August 1st, which will last for 15 days. Users who participate in the land sale also have an opportunity to win a free plot of land as part of an auction. If you want to purchase virtual real estate in the Metaverse, we recommend keeping a close eye on this project.
The primary utility asset for the platform is the ALICE token, featuring both ERC-20 and BEP-20 versions. In addition, ALICE also features a Solana-based version that can be purchased on Solana exchanges.
Users can check out the game by downloading the launcher from its official website. The game is currently in its Alpha Season 1. It's worth noting that to play the game, users are required to own land.
You can buy ALICE on Binance, KuCoin, Crypto.com, etc.
#2 Yield Guild Games (YGG) – $92M
Market Cap: $92 million
Unit Price: $0.8128
Launched in December 2020, Yield Guild Games (YGG) is crypto's highest-valued Metaverse gaming guild. It boasts the largest community on discord of like-minded blockchain gaming enthusiasts. It includes dozens of channels for a broad collection of play-to-earn games to enhance your gaming experience.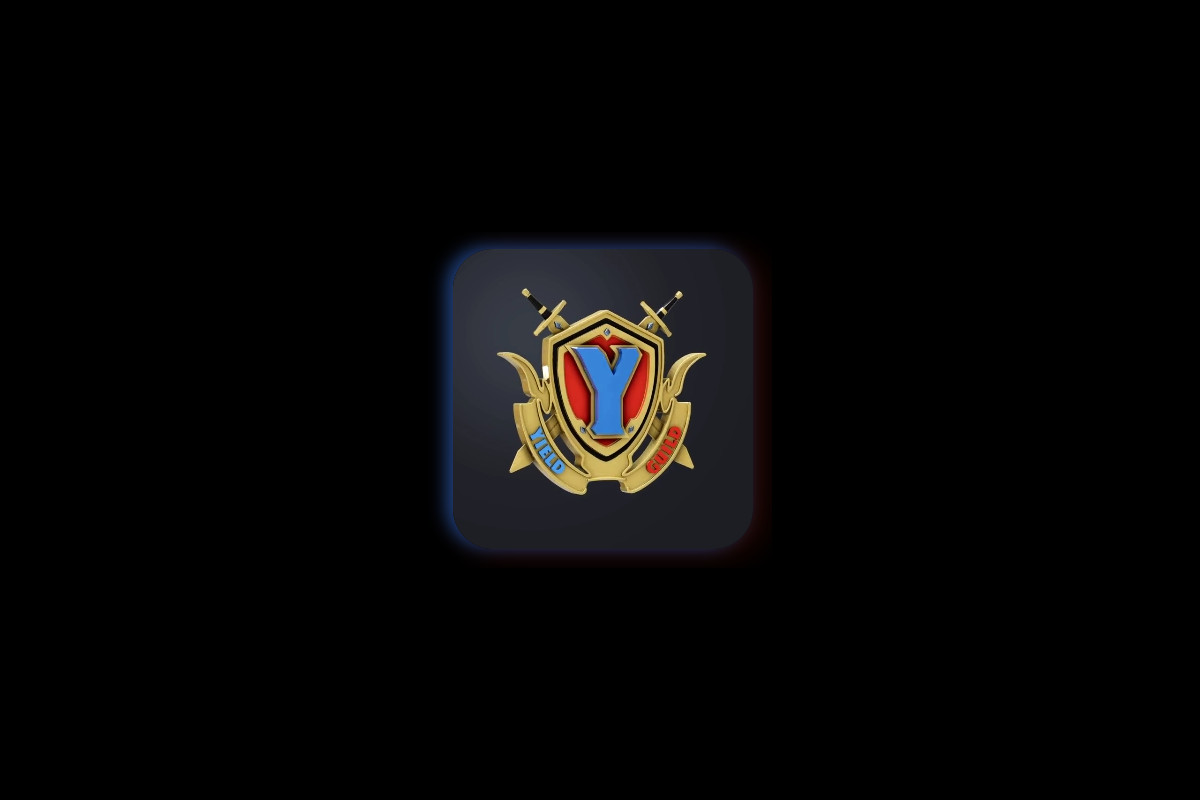 The guild's vision is to educate and help its members earn more from popular blockchain games like Axie Infinity, The Sandbox, and much more.
Users must mint a YGG badge to receive access to the various channels. The good news is that the badge is free, and one must only pay the gas fees associated with minting the NFT to receive the badge. At the time of writing this article, you can mint the badge for as little as $2, and we recommend exploring that option.
Check out our in-depth review of the Yield Guild Games badge if you're having second thoughts about joining a Metaverse gaming guild or would like more info about the benefits of minting a badge: Yield Guild Games (YGG) Badge Review – Should You Get It?
An example of games that Yield Guild Games supports and has actively invested in includes:
The Sandbox (SAND)
Star Atlas (ATLAS, POLIS)
Illuvium (ILV)
Splinterlands (SPS)
Axie Infinity (AXS)
and much more…
YGG is the primary utility asset of the guild, which users can purchase to receive voting power to shape the future of the gaming guild. YGG is an ERC-20 token living on the Ethereum network.
You can purchase YGG on Gate.io, Binance, FTX, Crypto.com, Uniswap, Kraken, etc.
#1 Vulcan Forged PYR (PYR) – $99M
Market Cap: $99 million
Unit Price: $4.25
Launched in April 2021, Vulcan Forged PYR (PYR) is an ecosystem of Metaverse games and dApps featuring a DEX and an NFT marketplace at its core.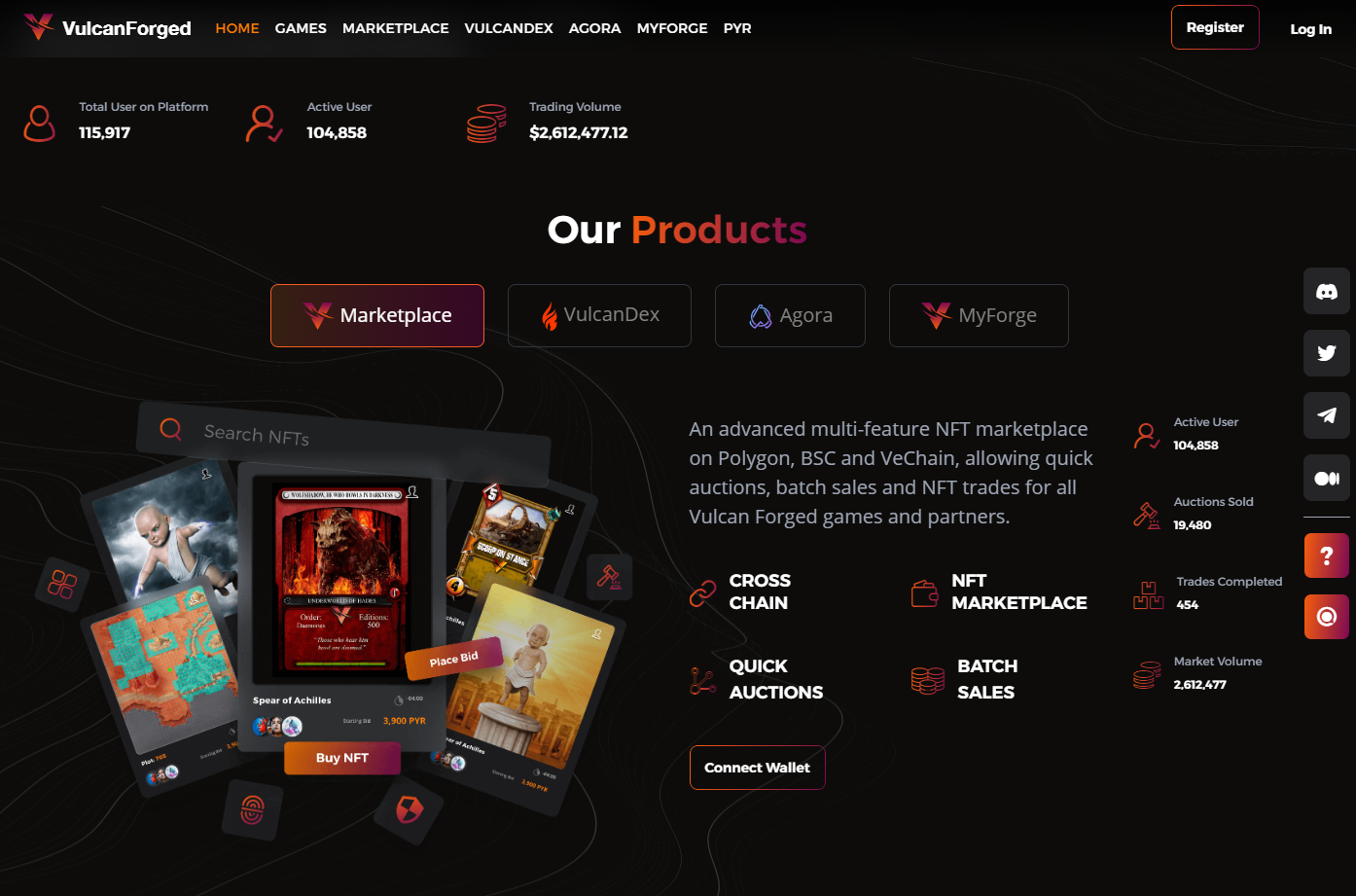 Vulcan Forged PYR is a community-oriented project featuring an ecosystem of players, traders, and investors, all comprising the Vulcan Forged Metaverse, dubbed the Vulcanverse.
The platform features several blockchain games in its product layer, including Battle V Chess, Coddle Pets, Forge Arena, Berserk, etc.
Vulcan Forged describes itself as a premium blockchain game studio, cross-chain NFT marketplace, and a Metaverse play-to-earn ecosystem.
We recommend checking out the Vulcan Forged ecosystem if you want to explore unique Metaverse play-to-earn games. In addition, their NFT marketplace features unique NFT with genuine utility. With a current market capitalization of under $100 million and a unit price below $4, PYR is a must-watch in August 2022 and beyond.
The native utility asset for Vulcan Forged is PYR, an ERC-20 digital asset living on the Ethereum blockchain. PYR is also compatible with Polygon and features a polygon version. PYR can be used to interact with various games in Vulcan Forged's ecosystem and purchase NFTs on the platform.
You can purchase the PYR token on KuCoin, Binance, Gate.io, Uniswap, Huobi Global, Phemex, Crypto.com, QuickSwap, BKEX, CoinTiger, etc.
Disclosure: This is not trading or investment advice. Always do your research before buying any cryptocurrency or investing in any Metaverse crypto coins.
Follow us on Twitter @thevrsoldier to stay updated with the latest Metaverse, NFT, A.I., Cybersecurity, Supercomputer, and Cryptocurrency news!
Image Source: kate3155/123RF