While stablecoins are pegged to a particular value, cryptocurrency projects facilitating the stablecoin often feature a secondary token with fluctuating prices. Stablecoin projects are popular among DeFi investors looking to capitalize on the volatility of the crypto market by yield farming and receiving compound interest on their investment. Like Metaverse crypto coins, Stablecoin projects are becoming increasingly popular as investors realize the substantial utility these projects can provide to the wider crypto ecosystem. This article looks at The VR Soldier's pick of the top three stablecoin projects to watch in August 2022.
#3 USDD
One of the leading stablecoins on the Tron network is USDD, an over-collateralized decentralized stablecoin that's chain-agnostic, circulating on TRON, Ethereum, BNB, and other networks. The stablecoin is similar to Tron's most popular coin, TRC20-USDT, and offers an affordable and fast experience for exchanging stable assets on various chains.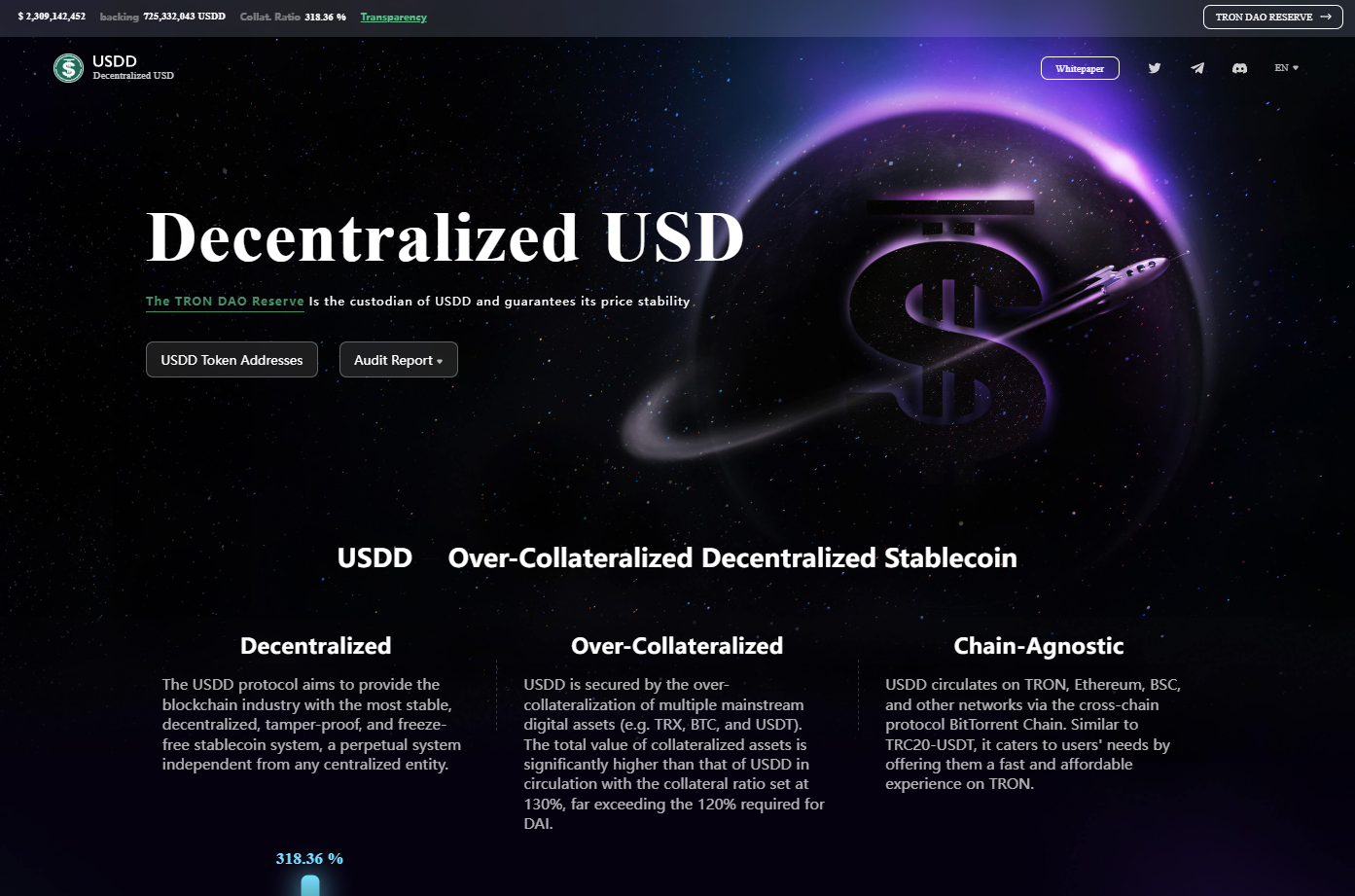 The USDD protocol provides the cryptocurrency market with a decentralized, freeze-free, and tamper-proof system independent of any central authority. It offers over-collateralized security of being secured by over 130% for every coin. This means that for every $1 of USDD issued, a value of over 130% in other digital assets is secured on the network. Moreover, at the time of writing, the over-collateralization of USDD is at a whopping 318%!
Over-collateralized stablecoins are a popular trend in crypto, especially after the Terra Luna collapse. Securing stablecoins with a surplus amount in digital assets provides newfound investor and user confidence that the asset will remain pegged even during the high volatility of the crypto markets.
#2 Frax
While USDD is a fully over-collateralized stablecoin, Frax is the first partially collateralized and partially algorithmic stablecoin. After the Terra Luna collapse, fully algorithmic stablecoins have received a bad rep in the community. However, Frax's concept of embracing both the collateralized and algorithmic spectrum of retaining a peg makes it a unique project worth keeping an eye on in August 2022.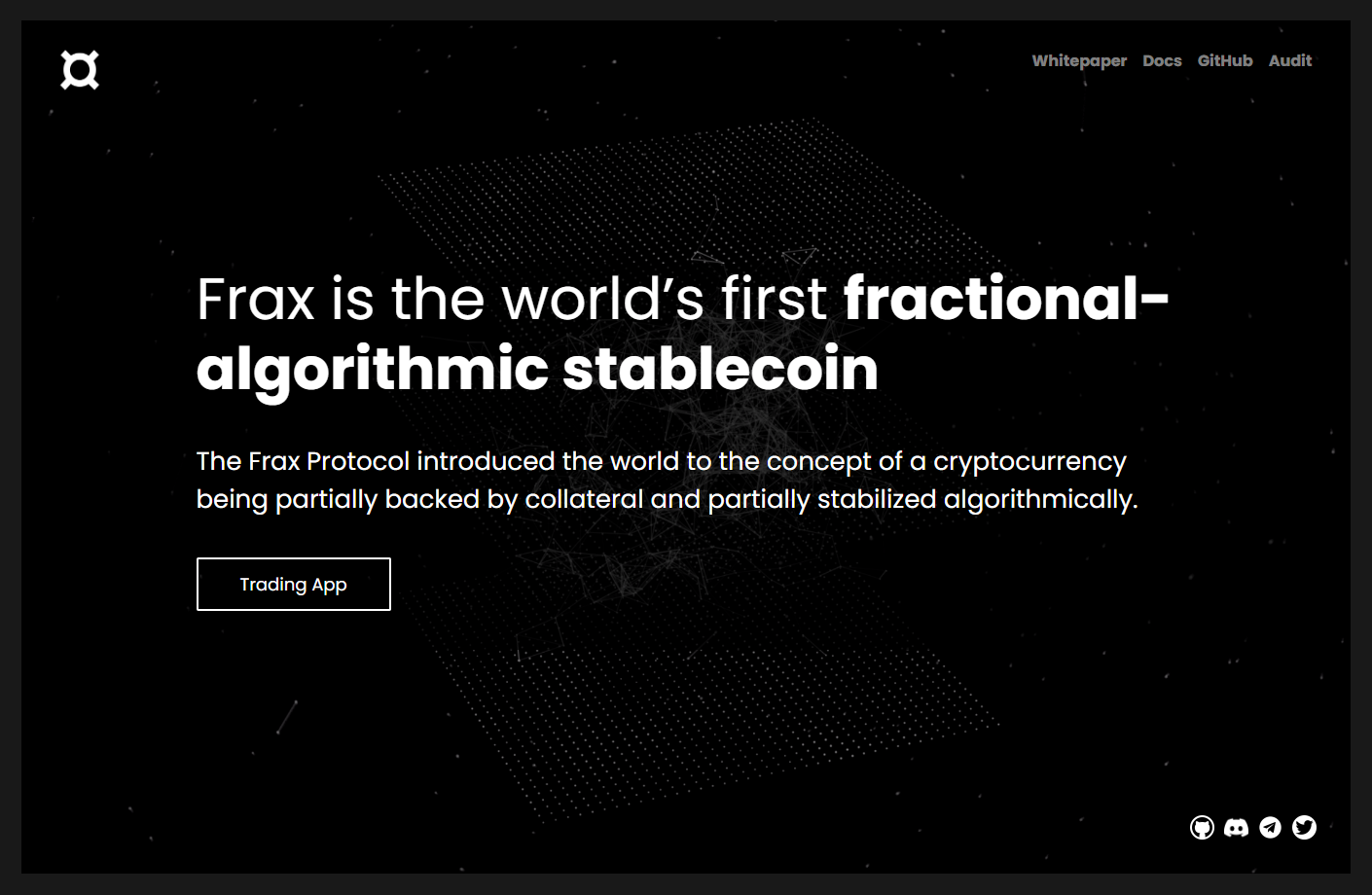 Frax's design enables the project to provide a highly scalable and stable, on-chain digital asset. Its network consists of the Frax (FRAX) stablecoin and the Frax Shares (FXS) utility token. Frax Shares has a variable price, which users can bet on and invest in.
Users can lock up FXS tokens to generate veFXS coins and earn special boosts, additional governance rights, and create profits. Another utility of FXS is the ability to hedge against US Dollar inflation, making it a popular option for those who believe the US economy will continue to decline.
Over the past month, Frax Shares saw substantial price growth from a low of $4.8 to currently trading at $7.15, almost doubling in value in 30 days! If you're looking for a highly underrated and undervalued stablecoin project, we recommend checking out Frax.
#1 Helio
A relatively new stablecoin built on the BNB Chain is Helio. The project features a dual-token ecosystem consisting of the over-collateralized stablecoin HAY and the utility asset HELIO. The revolutionary USD stablecoin is backed by BNB, and users can currently check out the Testnet App available on the Binance testnet chain.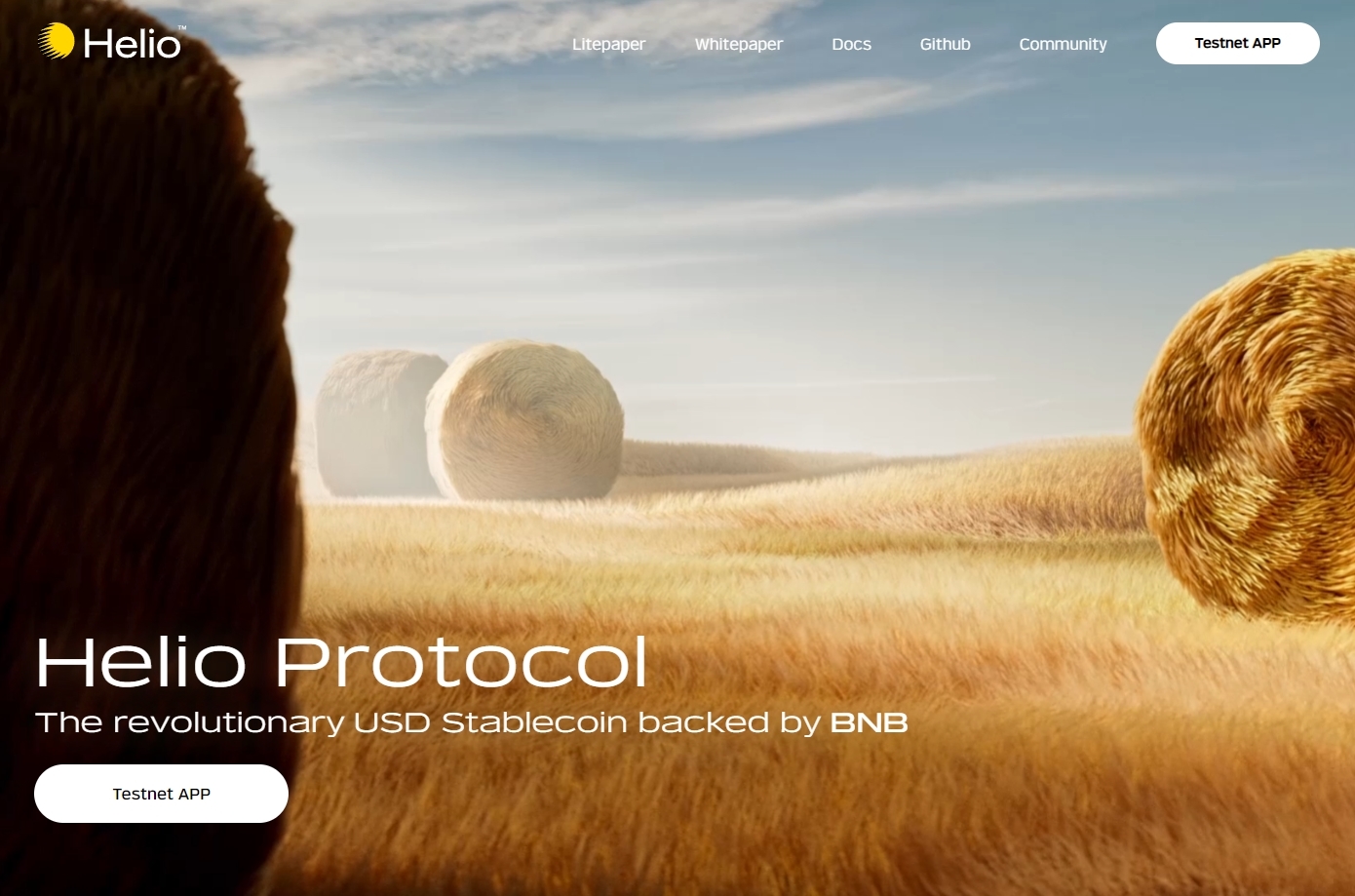 HAY is a decentralized stablecoin built on the BNB chain that's pegged to the US Dollar and provides maximum security through over-collateralized borrowing. Similar to USDD, which secures its peg with over-collateralization of assets, HAY offers a similar solution, with an additional feature of enabling users to borrow tokens and yield farm on the platform.
Helio is looking to create a new DeFi and stablecoin infrastructure on the BNB ecosystem, providing an open-sourced, decentralized, and permissionless platform with low transaction fees, an EVM-compatible blockchain, proof-of-stake authority (PoSA) consensus model, and additional forward-looking features.
Helio is yet to launch on mainnet, which means users can't yet purchase their tokens; this makes HAY and HELIO a perfect stablecoin project to watch in August 2022. If you're looking to get in early on a next-generation stablecoin project, we recommend keeping a close eye on Helio this month.
Disclosure: This is not trading or investment advice. Always do your research before buying any cryptocurrency or investing in any stablecoin project.
Follow us on Twitter @thevrsoldier to stay updated with the latest Metaverse, NFT, A.I., Cybersecurity, Supercomputer, and Cryptocurrency news!
Image Source: cuteimage/123RF