One of the highest gainers this week is Rarible – a creator-centric NFT marketplace that utilizes the $RARI token to empower its users. Gaining over 18% and setting an ATH of $25.36, Rarible's price is doing extremely well today. In fact, Rarible is in the Top 3 gainers today following IoTeX and DeRace
What Is Rarible?
Rarible is an NFT marketplace that can be accessed via a web browser. You can create, sell, or collect NFTs with ease just like you would on OpenSea.
However, what separates the two is that Rarible also has a DAO Governance token called $RARI. According to their website:
"Every week, 41,250 $RARI tokens are distributed among applications building on Rarible Protocol (including Rarible.com), proportional to sales volumes."
Meaning, if you've made a sell or a purchase you will receive $RARI tokens. The token is a way to reward participants in the Rarin NFT ecosystem and encourage activity on the platform.
Why Is the Rarible Price ($RARI) Increasing?
The hype comes amid an upcoming NFT conference in London that Rarible help put together. The conference will be held on November 6-7 and feature 2 days of NFT talks from various teams.
The Hype is real for @NFT_LDN! Join us to celebrate the scene during 2 days of NFT talks, exhibitions, and fringe events 💛

NFT LDN has been put together by a collective party of @rarible @superrare @institutco @KnownOrigin_io @verticalcryptoart @Mocda_ @WeAreNFTUK pic.twitter.com/sTuA6injId

— Rarible (@rarible) November 3, 2021
Whether the upcoming event has anything to do with the recent price hike is unclear. However, there is a clear uptrend in social activity for Rarible.
One example is their subreddit, which has been showing an uptick in interest since March. Check out this chart from subredditstats.com:

Moreover, their NFT marketplace is fully active and comes with some awesome features. For example, one of their recent additions is the ability for creators to set royalties on their NFTs.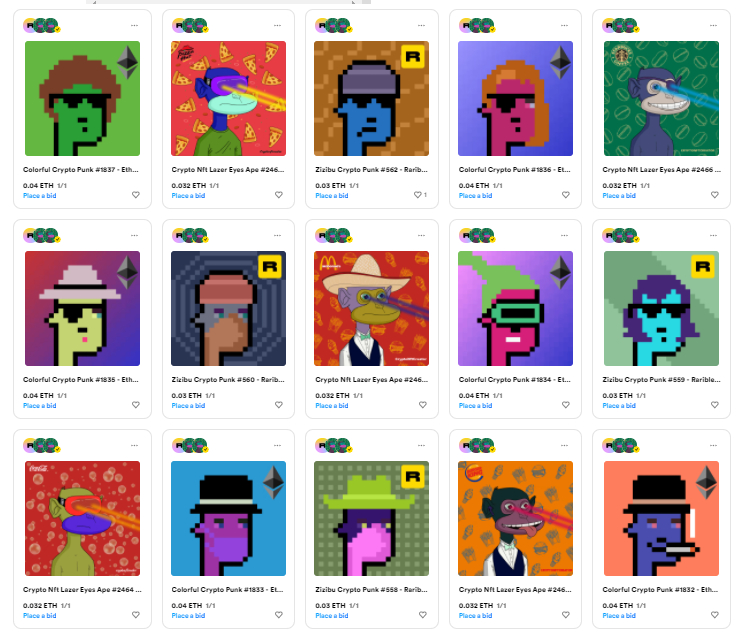 Where to Buy $RARI?
Most of Rarible's trading volume is coming from Coinbase Exchange, followed by Kraken. As such, the best place to purchase $RARI would be one of those two exchanges.

You can also use Uniswap to purchase $RARI but will have to eat the gas fees on that. If you aren't too comfortable using a decentralized exchange, the easiest way to purchase $DERC would be via the Crypto.com mobile app.
If you haven't made an account on Crypto.com make sure to use my referral link https://crypto.com/app/hryafnhd7p to sign up for Crypto.com and we both get $25 USD 🙂
Follow us on twitter @thevrsoldier to stay up to date with the latest cryptocurrency news!