Due to the widespread popularity of memes, memecoins have become a popular type of cryptocurrency with many prominent public figures backing them. In the past week, memecoins have been a significant talk in the crypto market. According to a report by LunarCrush, Dogecoin was the fifth most popular cryptocurrency for mentions on social media. It received over 300K mentions and almost 900,000 engagements.
Shiba Inu, a dog-inspired cryptocurrency, was ranked as the sixth most popular crypto in terms of social engagements last week.
Where are Meme Coins Headed?
The total market cap of all meme coins is around $15 billion, with Dogecoin taking a firm lead with nearly half the market. To understand if memecoins have a future, we first need to figure out what has driven them so far.
It is interesting that DOGE, the largest alpha dog coin by market capitalization, performed the worst over the past week. Conversely, ElonDoge (EDOGE) had a stellar performance in the last seven days with a 21,211.96% rise, albeit the 24-hour trading volume for EDOGE of $1,164 is abysmally small, and one whale can easily crash the price at this time.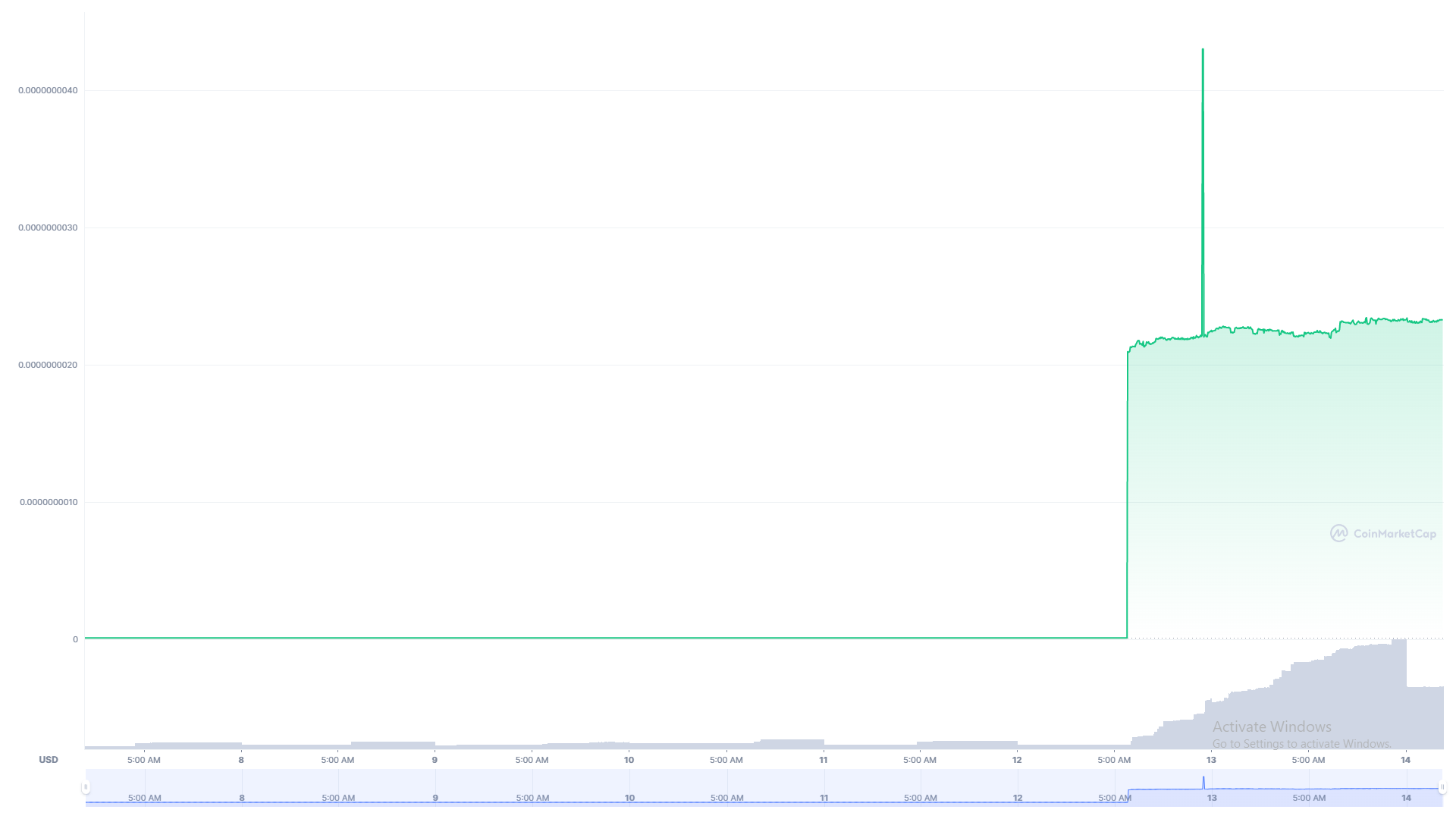 Due to their nature, memecoins rely on speculation to boost their price. This is why most of them are focused on Elon Musk's Twitter account. It is also why they are considered to be gambling assets. They rely on other traders to enter or exit the market due to social media stimulation. If their positions are lower than those of the other participants, they make a killing.
Despite the speculation surrounding the various aspects of cryptocurrencies, the tokenomics of popular memecoins are not good. For instance, while DOGE has an infinite supply of tokens, SHIB is a highly centralized organization that relies on its team to burn its massive supply.
Due to the increasing number of people adopting and speculating cryptocurrencies, memecoins have gained a second wind. If a prominent exchange or social media platform lists a memecoin, it gives it another chance hence a high possibility of high surges in Q3 2022.
Can Crypto Whales Maintain Shiba Inu's Bullrun?
The recovery of Shiba Inu from its low of $0.0000080 to its high of $0.000010 is a strong indication that the company has experienced strong demand. It is also the case after it had bottomed out in June.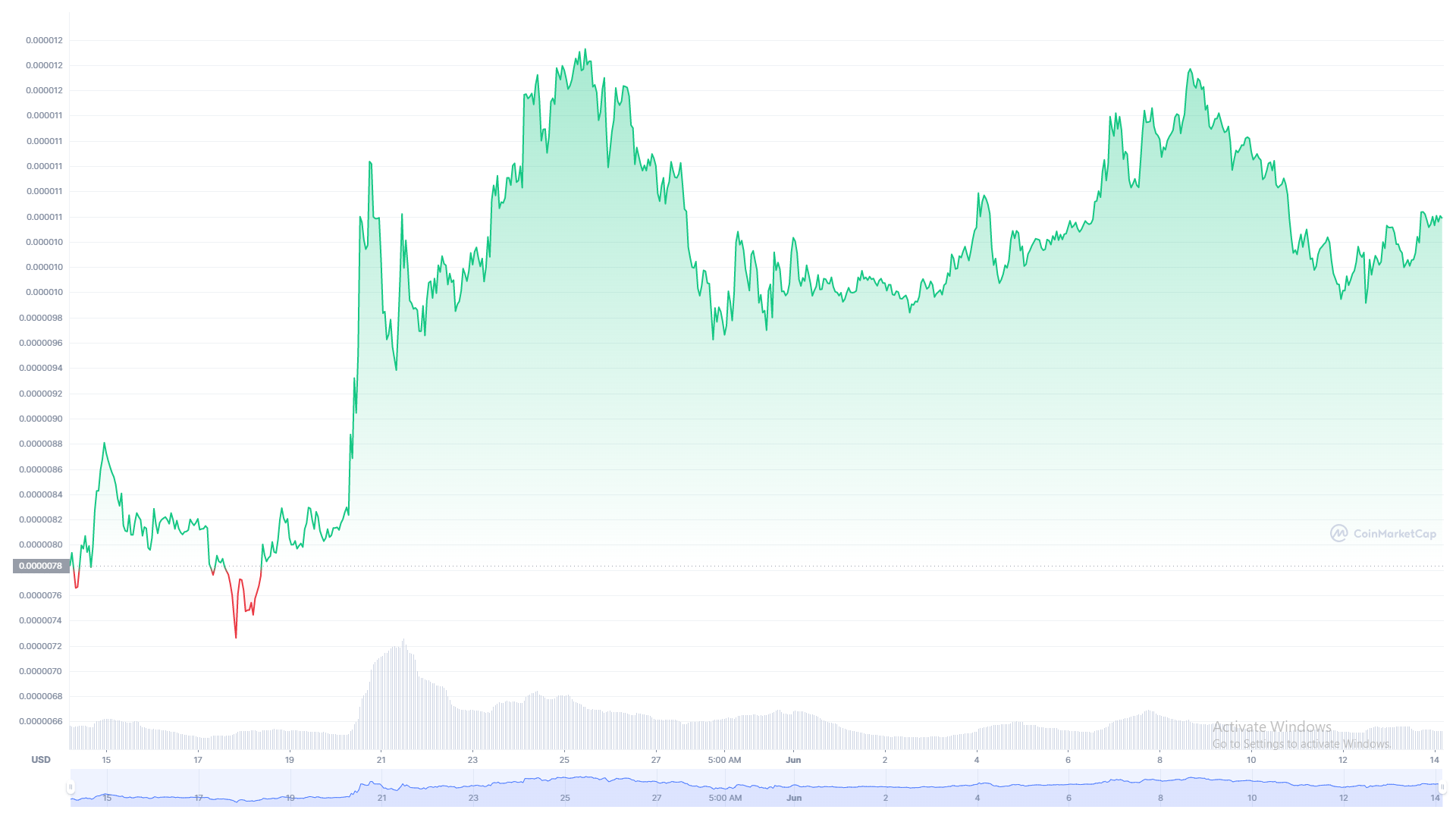 The whale transaction count has increased in the last couple of days. However, it is not consistent with the major selloffs that have been observed in the market. The supply of various whale classes has also been increasing.
The addresses of more than 10 million Shiba Inu coins have not changed in the last 30 days, which shows that the company's management has not been selling. It also strongly indicates that the market still supports the company's price. The number of addresses holding various types of coins has increased significantly. From 0.196% on July 3 to 0.197% on July 9, the number of coins has increased considerably.
Despite the increasing number of whales, the buying pressure has not been strong enough to drive the market higher. This move is because the data represents only a tiny portion of the total transactions. Despite this, the whale activity is still a positive sign that the company is experiencing strong demand.
The increasing number of investors has led to more positions in Shiba Inu. The cryptocurrency price is expected to rise from the current $0.00000 to its next resistance level of $0.000112. In its predictions, Shiba Inu will reach an all-time high of around $0.00008845 by the year-end.
Meanwhile, the debate over the treatment of meme coins continues to be very interesting. It shows that the public is still interested in this sector. It will be interesting to see how it will perform in the future.
Disclosure: This is not trading or investment advice. Always do your research before buying any cryptocurrency or investing in any meme coins.
Follow us on Twitter @thevrsoldier to stay updated with the latest Metaverse, NFT, A.I., Cybersecurity, Supercomputer, and Cryptocurrency news!
Image Source: kviztln/123RF