One of the top gainers today is SHIBA INU, this sharp rebound comes amid FUD regarding a whale's coins being recently moved and certain exchanges delaying $SHIB listings.
After Shiba Inu's meteoric rise in October when $SHIB's price rose over 400%, news broke out that a wallet with $8b worth of Shiba tokens moved over $3b in coins.
As investors rushed to sell in fear of the whale unloading his token onto an exchange, Shiba Inu's sentiment instantly changed and the market dropped over 50%. However, today we are seeing a significant rebound as the bulls back in the game and currently attempting to break through the $0.00007 level.
Whether $SHIB will continue to rise in the short term is up for debate, however the long term outlook of SHIBA INU is strong as the high trading volume and hype surrounding the crypto is still in strong effect.
Shiba Inu News
In recent news, NFL Player Brandon King said he is buying more $SHIB and has a bullish sentiment.
Im buying more #SHIB

— Brandon King (@BrandonKing4787) November 4, 2021
His tweet garnered more than 7.2k likes, which speaks to the strong community support that Shiba Inu has.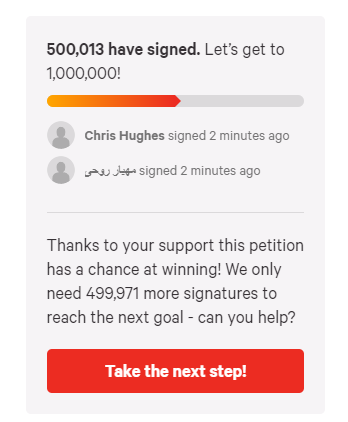 In other news, the Shiba Inu Robinhood petition just now reached 500,000 signatures. The petition reads:
"This petition is designed to kindly request of Robinhood to please list Shiba Inu coin to trade. Dogecoin has been a huge success for Robinhood, and its investors. We have all enjoyed the ride.  Shiba Inu is a similar meme coin with genuine potential, up 2000% in the last weeks!"
Whether Robinhood will list Shiba Inu with the petition signed is up for debate. In a recent interview with Fortune, Robinhood's CEO Vlad Tenev said:
"we're having to carefully evaluate whether we can add new coins in a way that's safe for customers and in line with regulatory requirements"
Conclusion
Overall Shiba Inu's sentiment is extremely bullish due to the aggressive marketing campaign that various exchanges have been running. These marketing campaigns almost always feature Shiba Inu, which incentivize those new to crypto to purchase the token.
For example, if you've been going on TikTok and Youtube you've seen Coinbase.com ads featuring BTC, ETH, and SHIBA. Being in crypto since 2014, this is the first time I've seen such a mainstream marketing campaign by crypto exchanges. It comes as no surprise that crypto is exploding with popularity and Shiba Inu continues its meteoric rise.
Follow us on twitter @thevrsoldier to stay up to date with the latest cryptocurrency news!