There are dozens of categories for cryptocurrency dApps to make money, ranging from decentralized finance apps, yield farming dApps, play-to-earn projects, Move-to-earn coins, Metaverse and NFT games, and much more.
When it comes to choosing dApps to make money, some of the most popular decentralized applications include Ethereum dapps, those running on the Tron network, dApps to trade NFTs (non fungible tokens), decentralized protocols for earning interest, and several other dApps that require creative skill for earning money.
Today we look at The VR Soldier's pick of the top ten best dapps to make money going over several categories and interesting features for each dApp.
1. PancakeSwap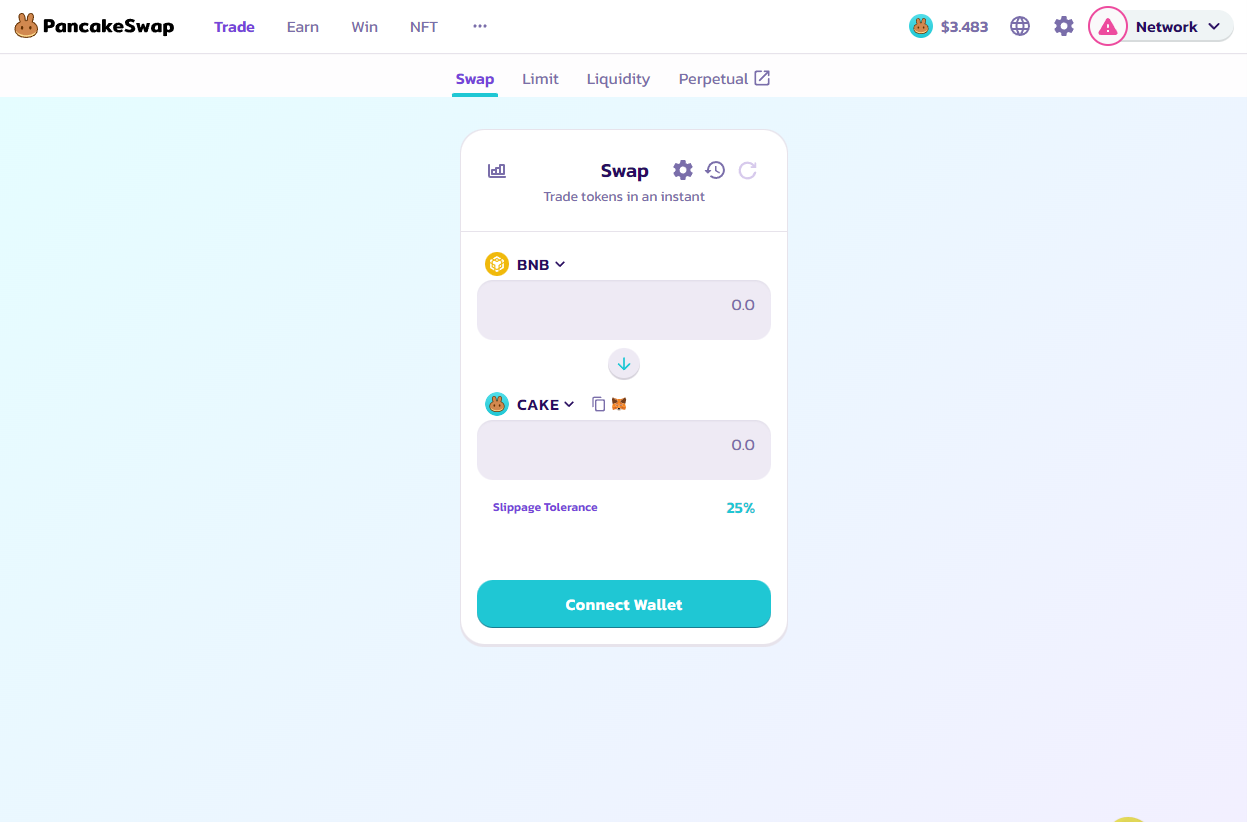 Category: Decentralized Exchange
A leading decentralized exchange perfect for day trading newly listed cryptocurrencies for profit. Usually, PancakeSwap is paired with several decentralized apps to visualize the various transactions and prices of cryptos like DexTools or PooCoin. Traders find out about newly listed tokens via places like CoinMarketCap or CoinGecko or keep an eye on upcoming releases via PinkSale.
As a reminder, always DYOR before investing in any token, and a note of advice, most of the time, the developers are the only ones making a profit on newly launched niche coins.
2. Axie Infinity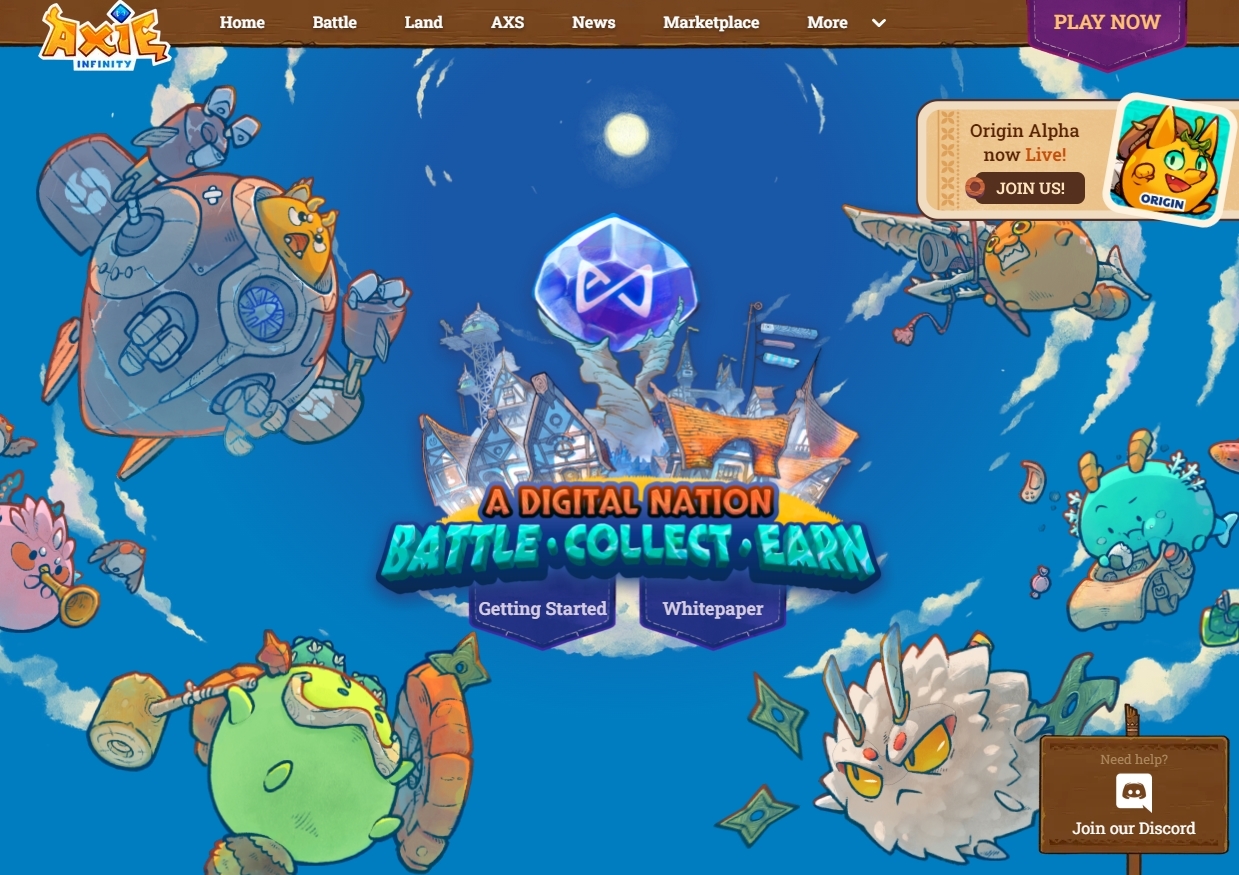 Category: Play-To-Earn Metaverse Crypto Game
One of the most popular Metaverse crypto games on the market integrating blockchain technology is Axie Infinity, an excellent option for those looking to make money by playing an online game.
Axie Infinity is known to be one of the first Metaverse and NFT-based games to enable players to earn a substantial amount of money by participating in its economy and, to this day, remains a prevalent option for players to explore. Axie Infinity features a decentralized application for its NFT market, enabling users to purchase Axies to use in-game.
3. STEPN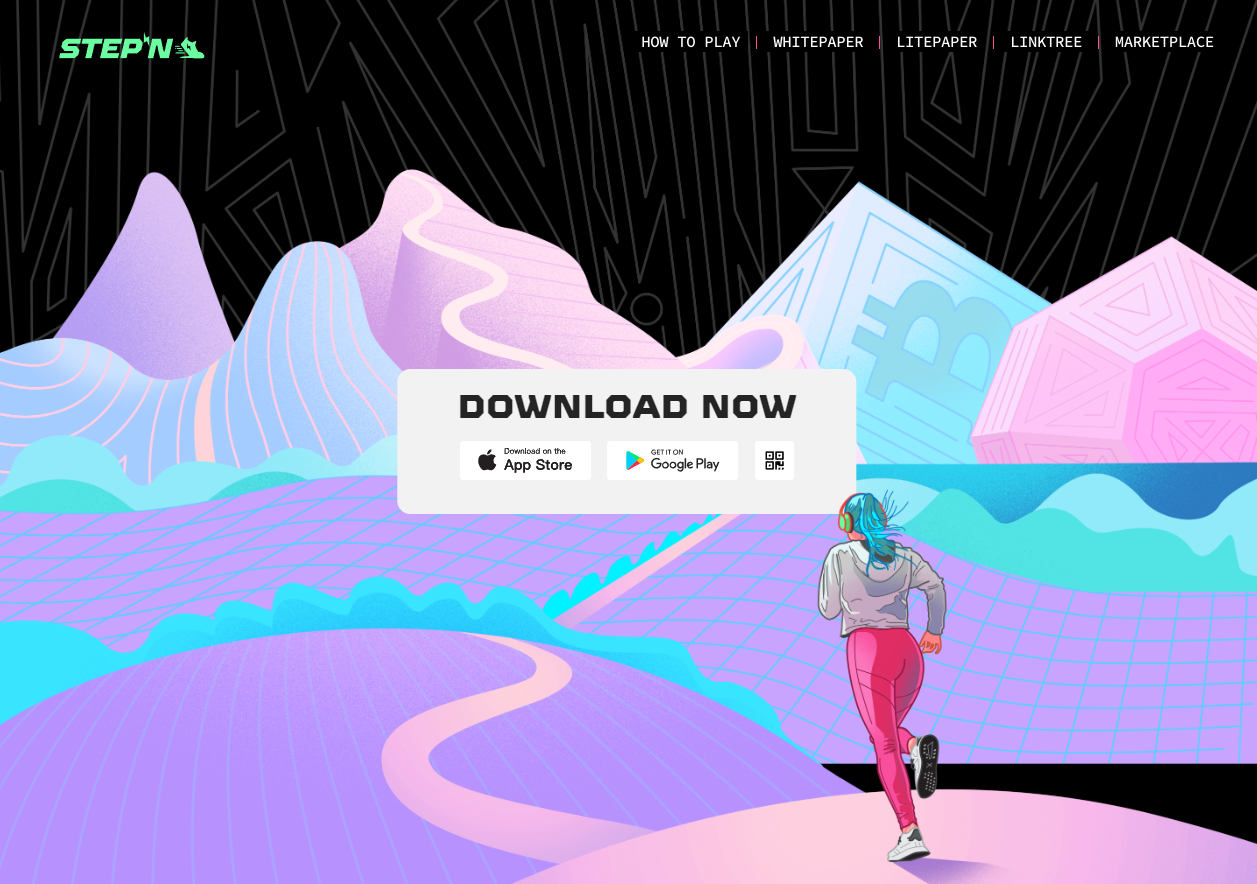 Category: Move-To-Earn Project
One of the leading Move-To-Earn projects and one of the most unique dapps to make money, STEPN pays users in the form of GMT coins to stay active. It combines aspects of DeFi and NFTs to enable a robust economy revolving around its platform. A great option to explore if you want to make money while staying active.
Users can purchase NFT shoes to earn money on the platform. By staying active, users can receive rewards in cryptocurrency, generating a sizeable income.
4. AAVE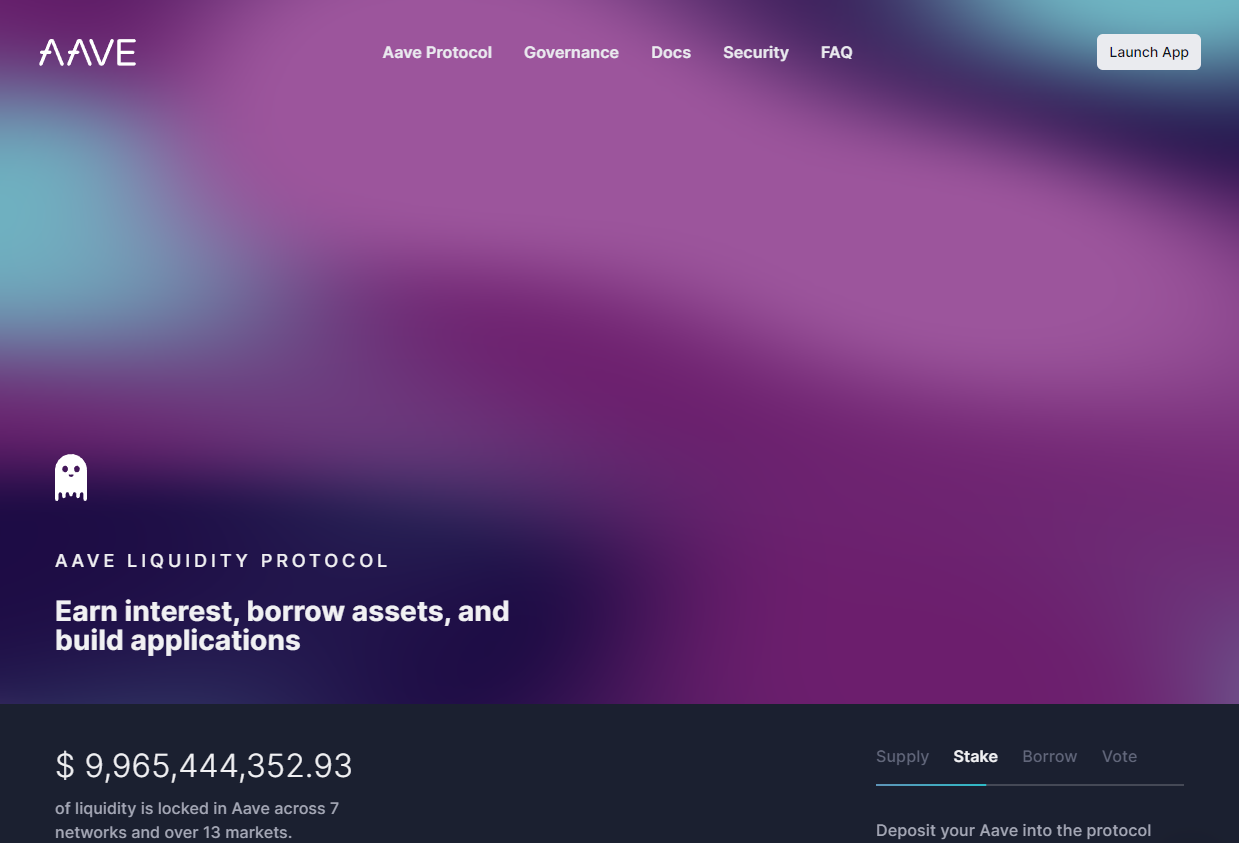 Category: Lending Protocols
One of the most popular dApp platforms on the market to make money in the form of lending is AAVE, a top-rated open-source lending app and protocol initially built on the Ethereum blockchain and later integrated with the Polygon network to provide traders with lower costs for transactions.
AAVE enables people to lend and borrow a wide range of crypto assets from its collection of liquidity pools for competitive rates and is the best dApp for those looking to earn money passively via a lending protocol.
5. EOS Dynasty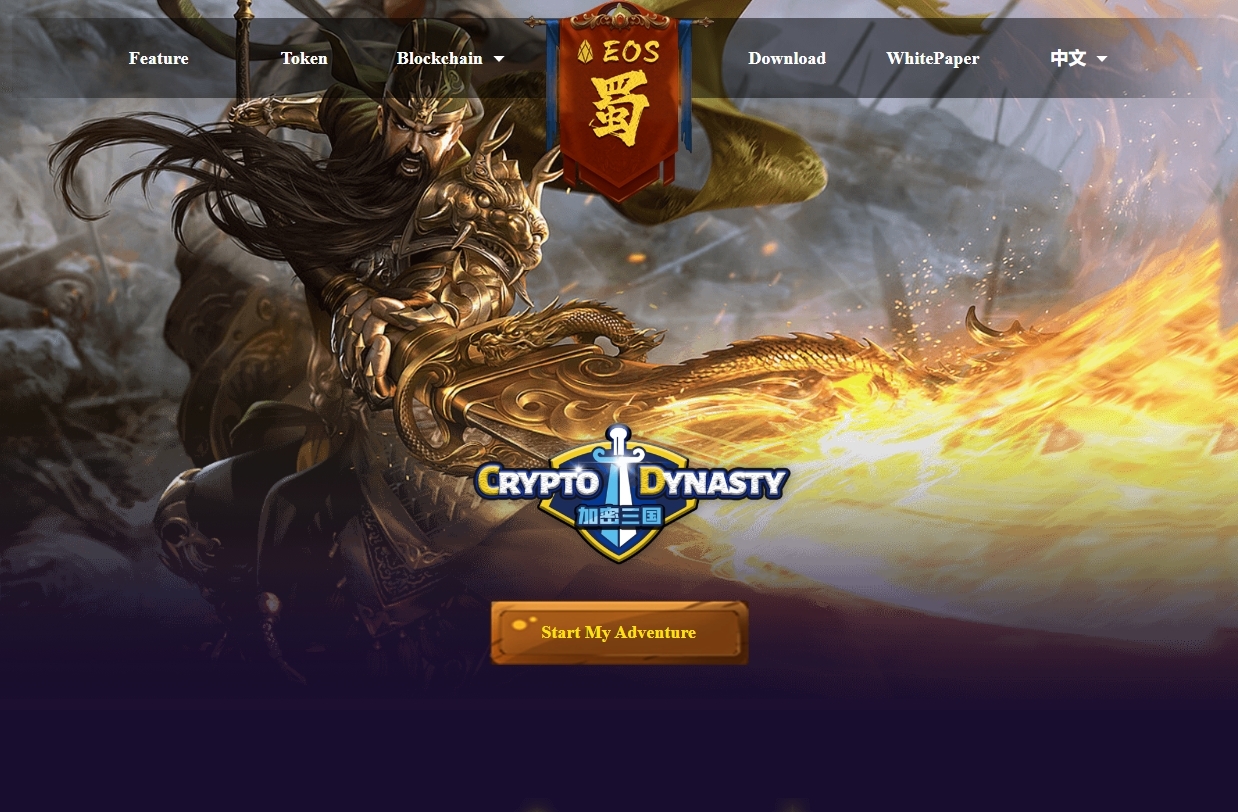 Category: Play-To-Earn Blockchain Game
A top-rated mobile Play-To-Earn blockchain game is EOS Dynasty, also known as Crypto Dynasty. It's available on the Google Play store, enabling users to choose heroes and skill lineups and to participate in an arena to earn money. The game features over 10k downloads with a rating of 3.3 stars.
The game features its Three Kingdoms Token (TKT), which enables users to participate in various rewards and purchase in-game items on the marketplace based on smart contracts.
6. Katana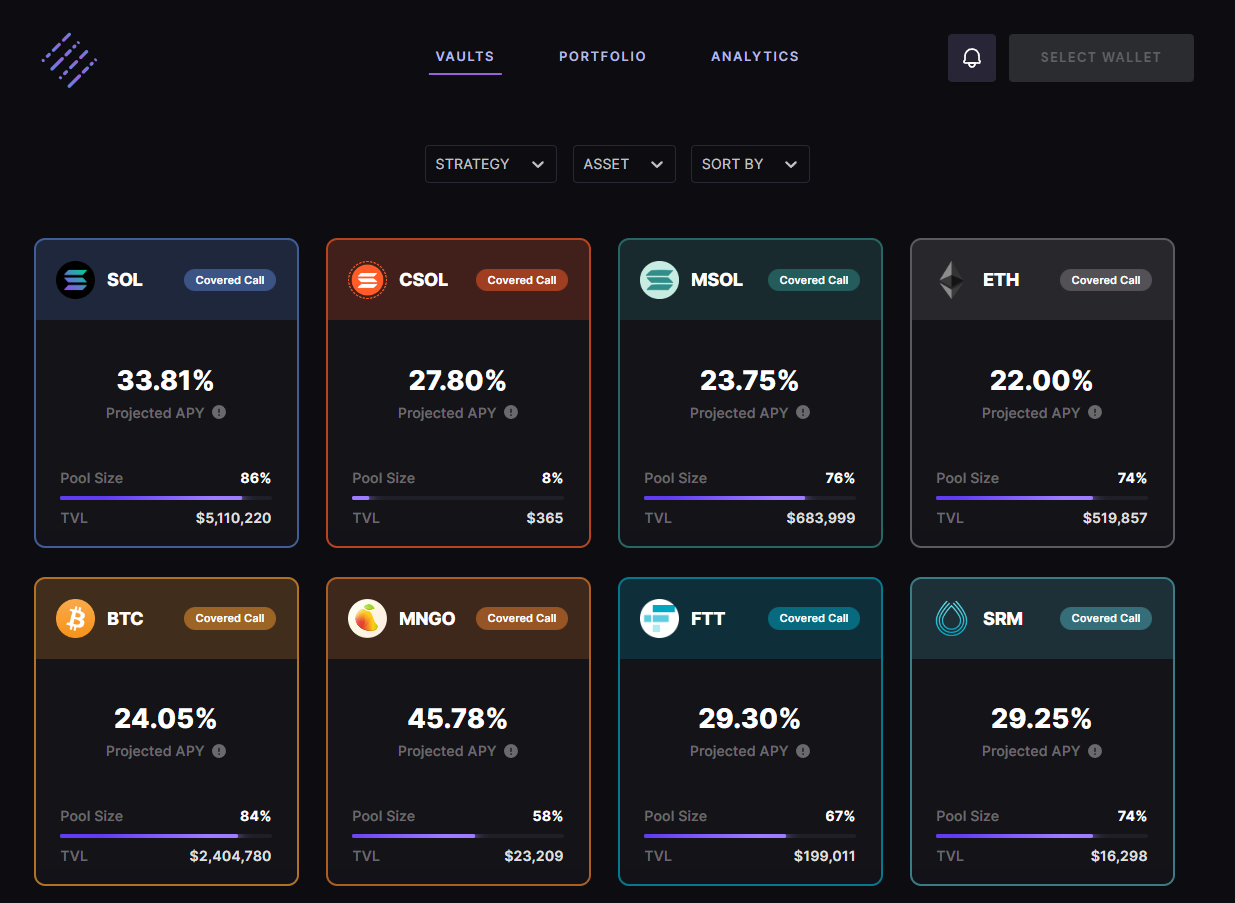 Category: Solana-based Yield Farming
For those looking to make money via Yield Farming platforms, a dApp that's catching traction and is becoming increasingly popular is Katana, a Solana blockchain-based Yield Generation network and platform offering competitive APY on staking various digital assets.
At the time of writing this article, Katana offers projected APYs of up to 33.81% on SOL, 22% on ETH, 24.05% on BTC, and up to 45% on USDC-SOL pools.
In recent news, Katana announced that it surpassed over $600 million in options volume traded through the platform, signaling the tremendous earning potential via the protocol.
7. JustLend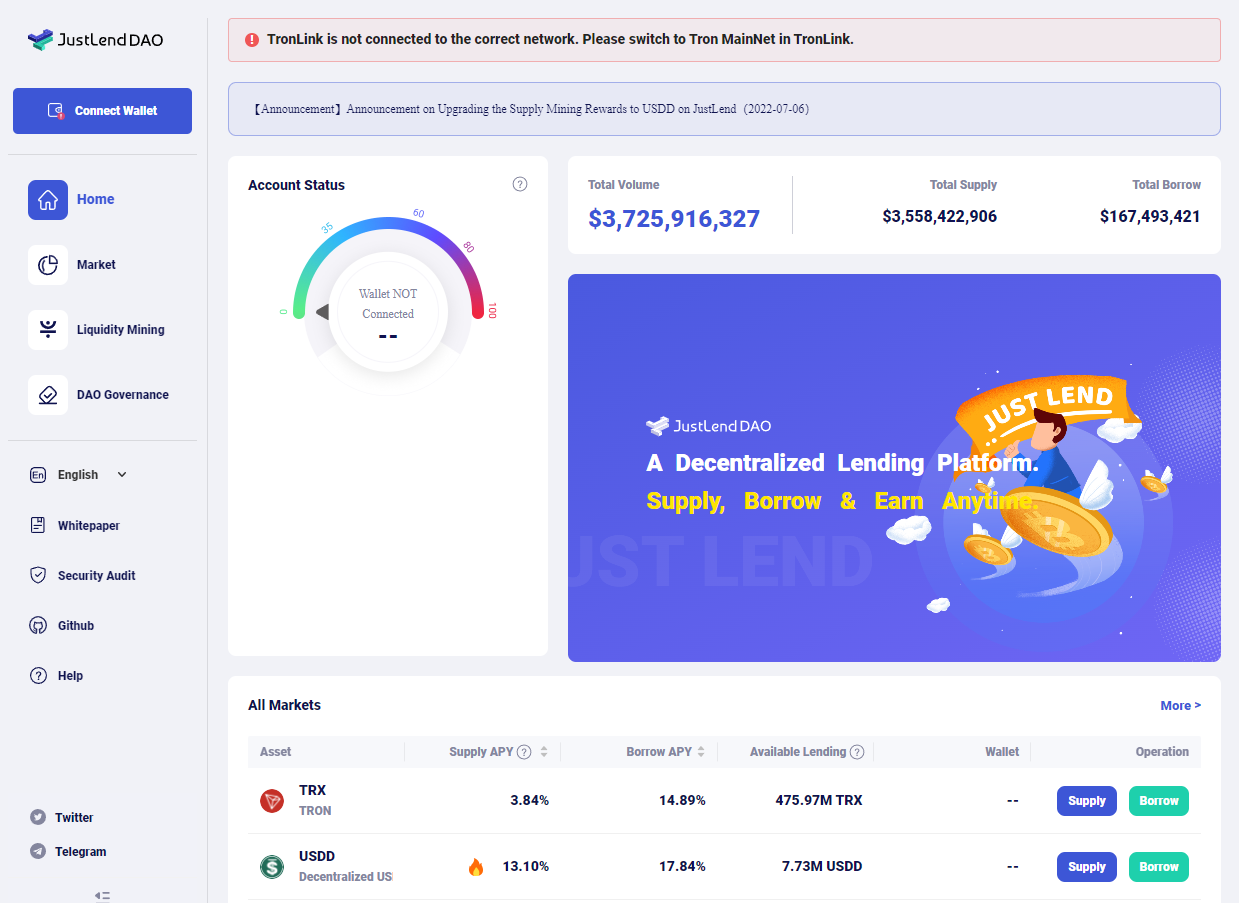 Category: Borrowing dApp on the Tron blockchain
As the name suggests, JustLend is a leading lending and borrowing network built on the Tron blockchain. It's one of the top decentralized applications on Tron and is one of the leading protocols in the blockchain industry.
Users can earn money by staking Tron (TRX) on JustLend's liquidity pool and earning JST coins. The primary feature of JustLend is providing supply and borrowing tokens in exchange for competitive APYs, similar to AAVE. The primary difference is AAVE runs on the Ethereum blockchain while JustLend is part of the Tron ecosystem.
8. AtomicHub (AtomicAssets)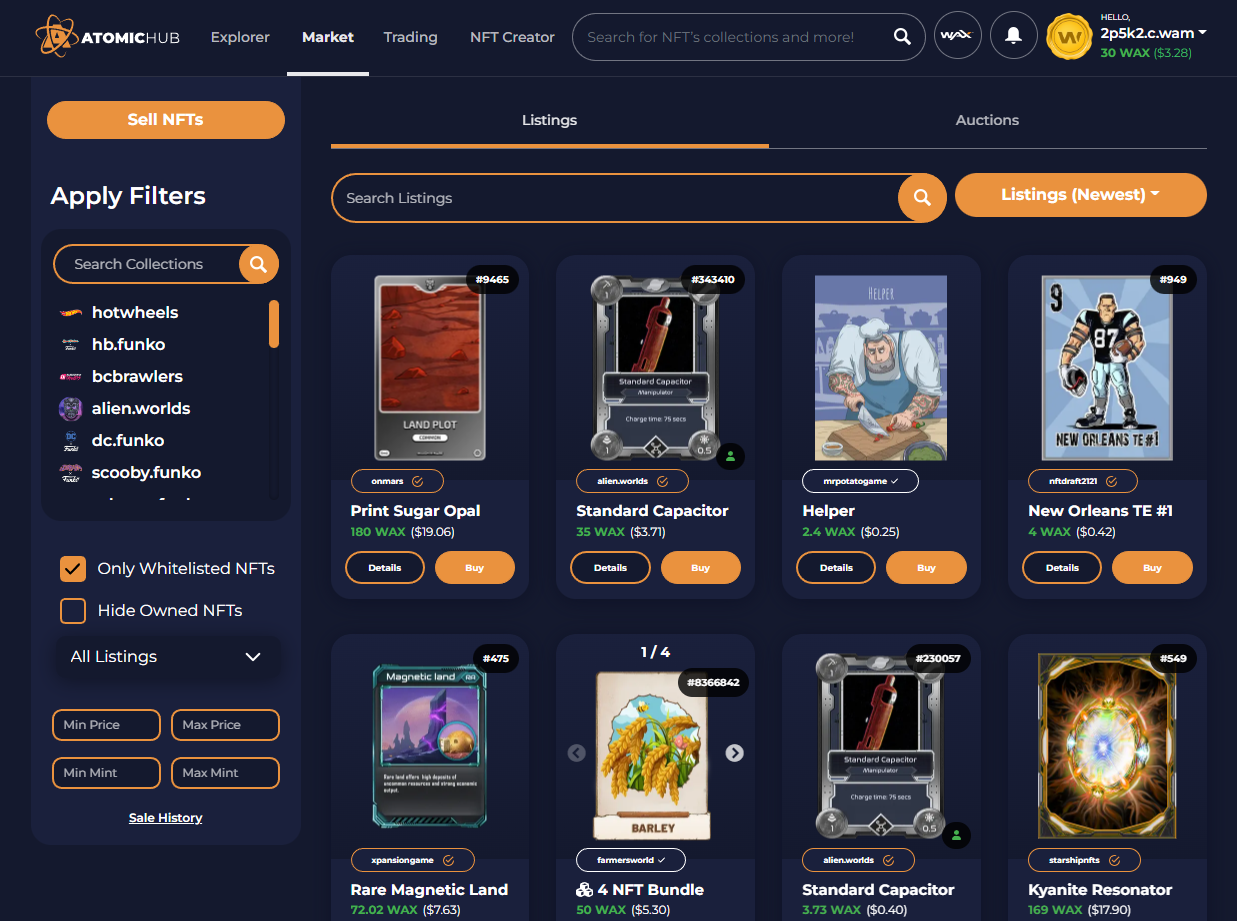 Category: NFT Marketplace built on the WAX blockchain
One unique dApp ecosystem is the WAX blockchain; it features some of the most popular Metaverse crypto games like Alien Worlds and offers a robust NFT marketplace called AtomicHub, enabling users to trade non fungible token collections for low prices. Unlike the popular OpenSea, WAX's platform features low fees, allowing users to transact various collections for various popular games easily.
AtomicHub includes high trading volume and enables users to sell digital collectibles in seconds, making it one of the best dapps for trading NFTs and the perfect option for traders looking to earn money on the platform.
Moreover, users can easily create their own NFTs on the platform and sell them for cryptocurrency. The AtomicHub app provides an easy UI for creating collections for new and seasoned artists.
9. MagicEden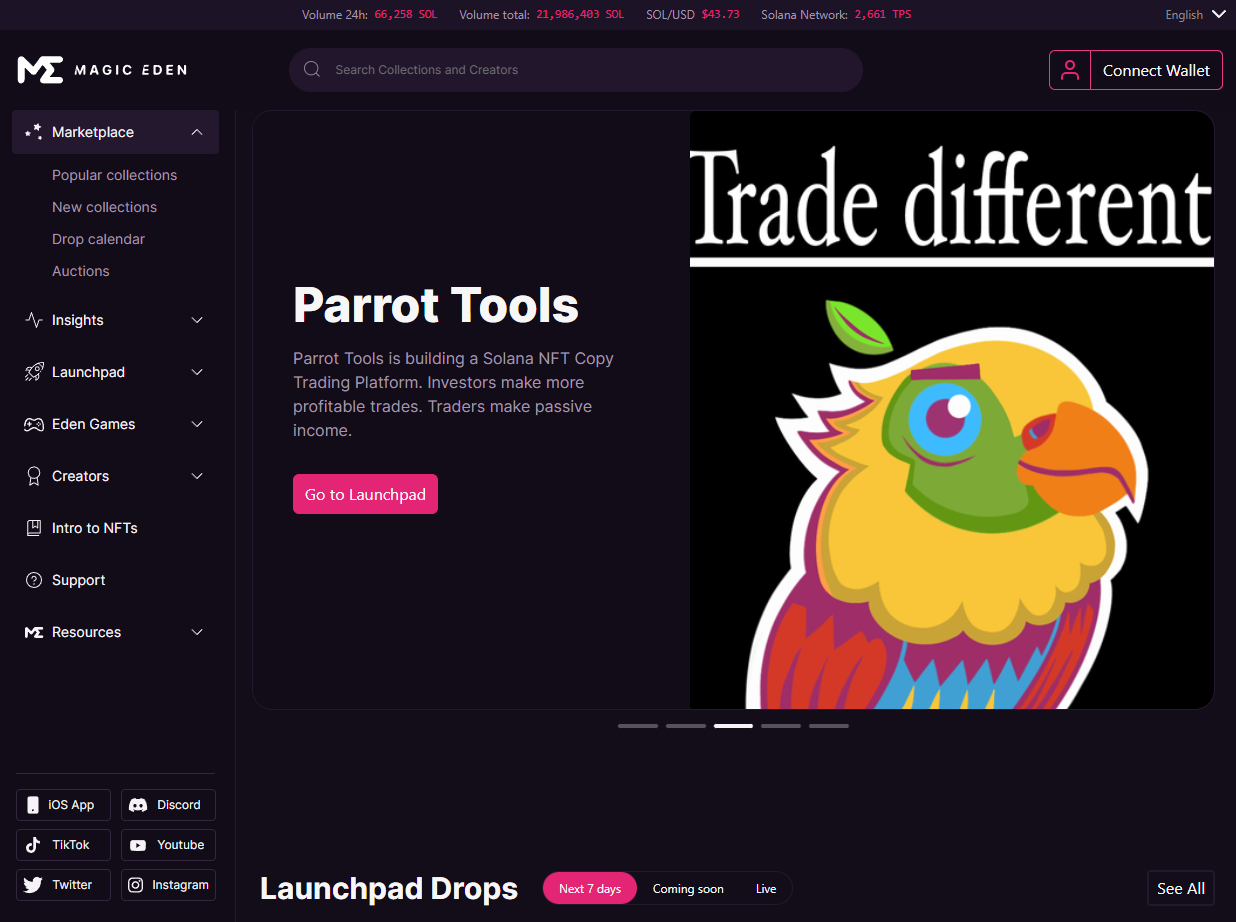 Category: NFT platform built on the Solana blockchain
Another highly underrated NFT ecosystem making a great alternative to other platforms like OpenSea is MagicEden, built on the Solana blockchain. It offers an ecosystem of services for NFTs, including a launchpad section for upcoming collections, a wide selection of top-rated digital collections, and a creators section enabling interested users to provide various services for rewards.
Another unique section for MagicEden is their NFT auctions section which offers an opportunity for traders to bid on NFTs for a low price. Most NFTs sold at an auction go well below the floor price, enabling users to make money by reselling them.
10. Lido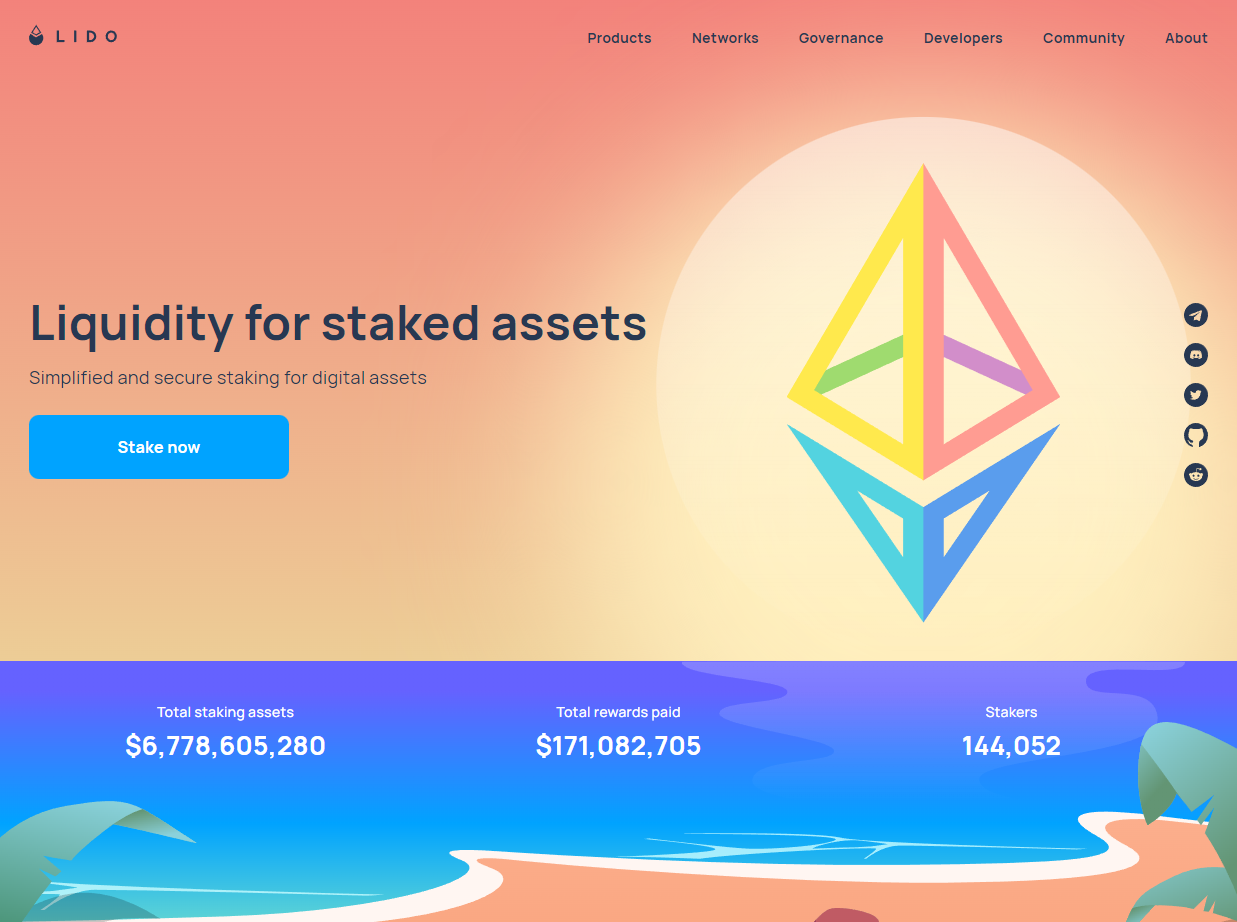 Category: Liquidity / Staking protocol on the Ethereum blockchain
One of the most popular staking solutions built on the Ethereum blockchain, Lido offers users an option to stake their ETH tokens while simultaneously utilizing them for other purposes. Users can help secure the Ethereum network by staking their tokens while earning additional rewards via yield and liquidity farming.
With the Ethereum network getting ready to switch from a proof-of-work to a proof-of-stake consensus model, Lido will help incentivize users to stake tokens to secure ETH 2.0 and provide them with a unique method of essentially "double dipping" with their Ethereum tokens.
11. Saber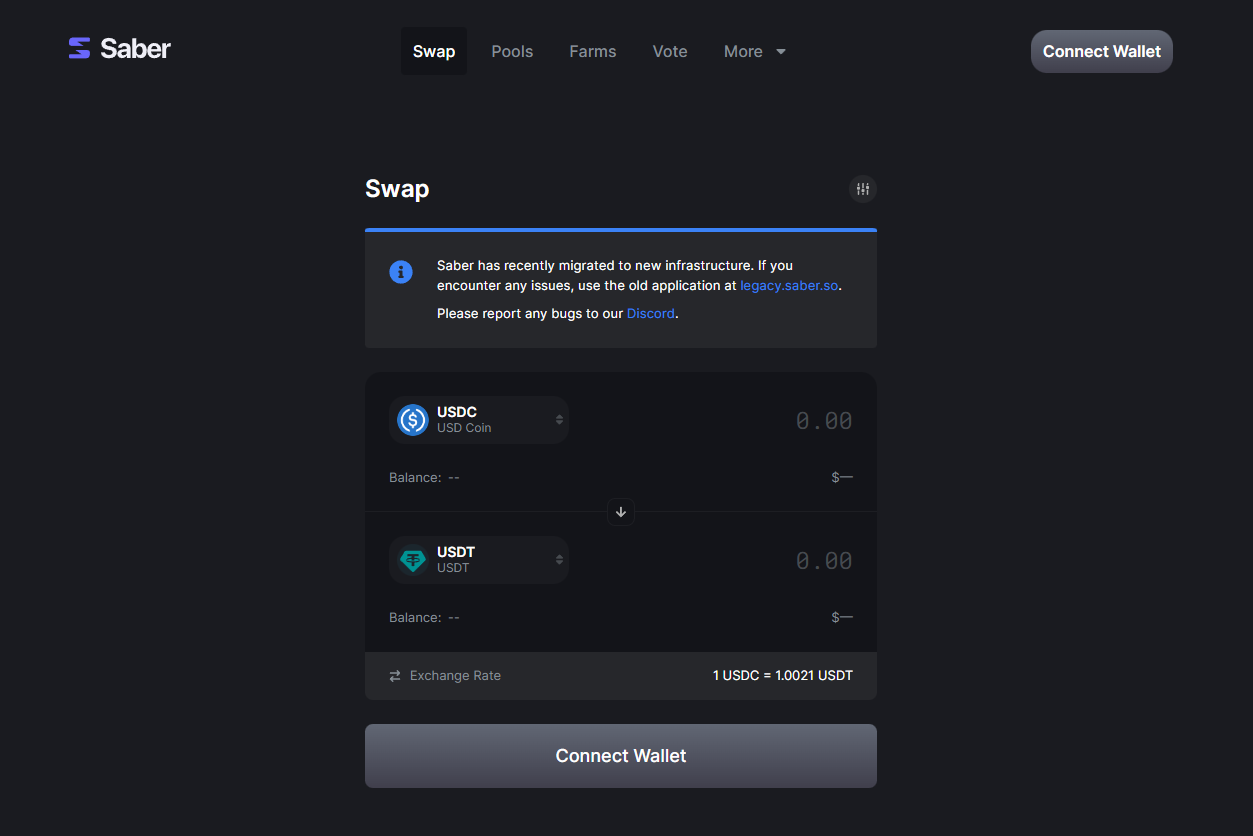 Category: Stablecoin staking solution built on Solana
For those looking for additional ways to earn money with their Solana tokens, Saber is the leading cross-chain liquidity network enabling users to stake stablecoins on the platform for a guaranteed APY.
Saber offers a liquidity mining pool with a current Total Value Locked of over $94 million, speaking to the reputation and tremendous potential of the platform. Users can deposit stablecoins like USDC and USDT, Solana tokens, Bitcoin, and several other cryptocurrencies and earn APY on fees generated on each liquidity pool. While the APY isn't that high, it's a great way to capitalize on your existing cryptocurrency and earn rewards rather than letting it sit in your wallet collecting dust.
Common Questions
What Is a dApp?
A dApp is an abbreviation for a Decentralized application. A decentralized application is usually accessible via the browser and runs on the blockchain using a smart contract.
One benefit of dApps is that a central authority doesn't control them. This means even if the primary server of the dApp goes down, another node can replace it and take over. Decentralized Applications integrate with Web3 wallets like MetaMask and Phantom wallet, usually running as browser extensions on Chrome.
Can You Make Money With dApps?
You can definitely make money with many dApps, especially if you're looking to earn rewards in a decentralized manner. There is a wide range of categories of dApps, each offering a different way of earning rewards. Whether you're looking to earn percent on your existing cryptocurrency or earn rewards by performing specific tasks like staying active and interacting with various platforms, the possibilities are endless!
You can even build your own dApps and create projects to make money. While you would need to know some coding skills, most of the knowledge to build simple dApps can be found online.
Who Pays dApps?
Most of the best dApps make money by charging fees for various services they provide. If it's a borrowing network, it generates fees for providing digital assets to users. If it's a liquidity platform, it generates fees by enabling the swaps of different tokens. If it's a play-to-earn or move-to-earn project, they usually generate revenue via NFT or other in-game asset sales, a portion of which they distribute to users, providing them a way of making money.
This means that the users end up paying dApps and providing them with resources and funds to continue operating and growing.
How to Determine the Best dApps to Make Money?
The best way to find the right dApp to make money is by trying out several options and networks. You may find that you prefer a more idle approach to earn cryptocurrency, or you may prefer to take a more active role in controlling your earnings. Each method has its pros and cons, and different dApps may work better for different people.
For example, if you have a large amount of cryptocurrency, it's probably best to utilize a dApp that provides you competitive APYs on your existing holdings. On the other hand, if you're not a crypto whale, a move-to-earn or play-to-earn dApp might be a better option to start building your fortune.
How to Find a Good Project?
When it comes to evaluating promising dApps to make money with, it's essential to look at the reputation the dApp has on the market. One way to decide if a dApp or network is reputable is to check what others say about it. Usually, a dApp with a high number of Twitter followers and a robust community indicates the project is solid. In addition, dApps that have been on the market and operating for longer than a year offer some security and certainty to traders and investors looking to use them.
Which Crypto Has the Most dApps?
The leading blockchain that features the highest number of dApps and dApp tokens is none other than Ethereum. As the pioneer in smart contract and Decentralized finance, Ethereum dApps are the most advanced on the market and have the highest earning potential. This doesn't mean that dApp developers aren't building exceptional apps on other blockchains like Tron or Solana, but Ethereum is leading the DeFi race.
Pros and Cons of dApps
The most significant advantage of dApps is that they offer a seamless and relatively safe experience for users looking to use their services to make money. In addition, the decentralized nature of dApps enables people to retain their asset ownership rather than depositing digital assets to central servers or keeping assets in centralized exchanges which operate with restrictions, similar to traditional banks. dApps are primarily autonomous and run on smart contracts, meaning users don't have to deal with limitations resulting from human error, lengthy wait times, etc.
The biggest drawback for dApps is the anonymous nature of their developers. If a dApp ends up scamming people, there's little to no recourse to get your money back. That's why it's essential to evaluate each dApp and do your own research before using any decentralized finance services.
Disclosure: This is not trading or investment advice. Always do your research before buying any digital currency or investing in any project.
Follow us on Twitter @thevrsoldier to stay updated with the latest Metaverse, NFT, A.I., Cybersecurity, Supercomputer, and Cryptocurrency news!
Image Source: oatawa/123RF