Shiba Inu's price continues to perform exceptionally well, surpassing Dogecoin's 7-day growth. SHIB rallied past the $0.00001300 level, rising by over 26% this week, compared to Dogecoin's rally of 23% in the past seven days. SHIB's ecosystem growth continues to excite investors and traders as the cryptocurrency surpassed $1 billion in trading volume over the past 24 hours, signaling the tremendous potential for further gains.
Shiba Inu Ecosystem Continues to Grow
While some analysts believe that the meme coin hype has come and gone, nothing could be farther from the truth. Shiba Inu remains a highly-traded and popular crypto asset, surpassing even respectable ecosystems and projects like Tron and Litecoin regarding market capitalization.
Shiba Inu's current market cap of $7 billion and the recent price hike place the cryptocurrency as the 15th-most-valued token by capitalization, following Avalanche (AVAX).
Moreover, when looking at the 24-hour trading volume, Shiba Inu is the thirteenth-most-traded digital asset, followed by Chainlink (LINK) and Dogecoin (DOGE).
Moreover, Shiba Inu's 24-hour trading volume increased by over 18% in the past 24 hours, signaling a high potential for further price growth and additional market momentum for the meme token.
One reason for the spectacular price performance of Shiba Inu, in addition to the fact that Bitcoin and Ethereum are showing significant price growth, is the developments regarding Shibarium, a layer-2 solution looking to provide a scaling solution for layer-1 blockchain.
One unique feature about Shibarium that excited investors is its automatic burn feature, which will slowly reduce the circulating supply of Shiba Inu, thereby pushing the price of each SHIB token higher. The community behind Shiba Inu, calling themselves SHIBARMY, have been huge fans of burning Shiba Inu tokens, providing additional investor confidence and positive market momentum for SHIB's price.
Shibarium is only a piece of the puzzle, as Shytoshi Kusama, a Shiba Inu lead core developer, pointed out on Twitter:
For those asking wen I will Tweet about Shib… I Tweet about Shib & Leash & Bone & Treat & Shiboshis & Shibarium & Shi& Welly & John Richmond &! If you want just Shib news try following our main Shib account .@Shibtoken ! (But they do the same.) We are an ecosystem & community!

— Shytoshi Kusama™ (@ShytoshiKusama) July 20, 2022
Shiba Inu Price Prediction & Analysis
With the continual growth of Bitcoin and Ethereum, Shiba Inu is expected to make further price gains above the $0.00001300 level. Currently trading at $0.00001297, SHIB recently broke through its two-month high, signaling the substantial potential of the current bull run.
Shiba Inu is likely to attempt and establish solid support at the $0.00001300 level before attempting another rally towards $0.00002000. The next few days will be vital for Shiba Inu's growth, and as long as Ethereum continues to pump, SHIB will too.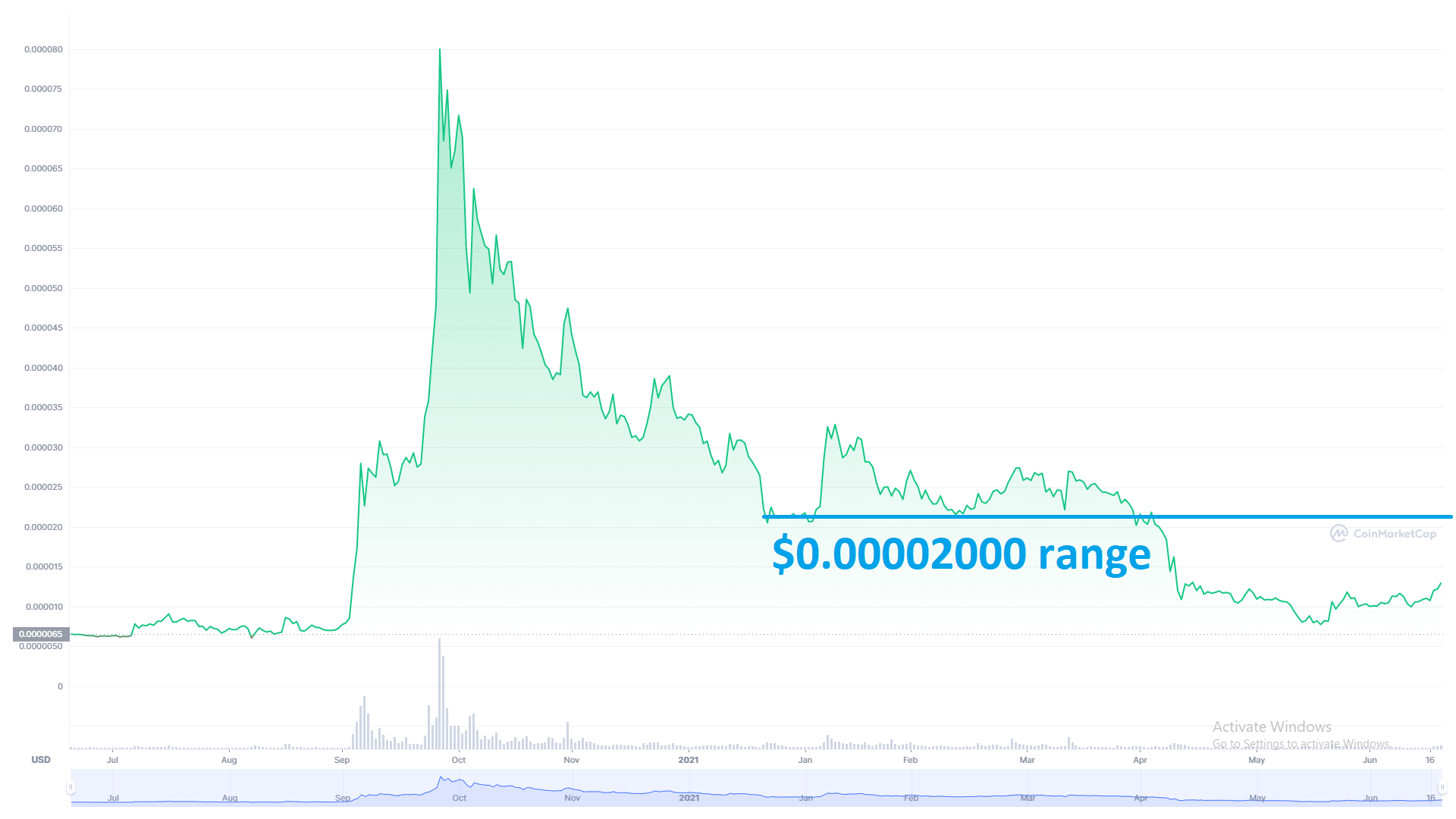 Looking at the one-year chart, we notice that a significant level for Shiba Inu is the $0.00002000 range, which it held for several months. If SHIB can break through that range, we will likely see a significant uptick in trading volume as traders FOMO to buy the meme token.
Remember, for SHIB to reach $0.00002000, the price needs to increase by an additional 47%, quite a substantial pump that will likely take several days of bullish momentum.
Disclosure: This is not trading or investment advice. Always do your research before buying any cryptocurrency or investing in any meme tokens.
Follow us on Twitter @thevrsoldier to stay updated with the latest Metaverse, NFT, A.I., Cybersecurity, Supercomputer, and Cryptocurrency news!
Image Source: photogonzo/123RF