Metaverse Crypto coins continue to trade sideways today, with the global Metaverse market cap holding firm above the $34 billion mark. Now is a great time to accumulate underrated and undervalued low unit priced coins that could see significant price gains when the crypto bull market inevitably hits. This article looks at our pick of the top three Metaverse crypto coins with a unit price under $0.20 to watch in April 2022.
Note: The list below is ordered by the unit price, lowest to highest.
#3 DEEPSPACE (DPS) – $0.17
Launched in August 2021, DEEPSPACE is a highly underrated Metaverse crypto coin featuring a Metaverse NFT-based game with one of the most substantial communities supporting it.
DEEPSPACE features a space-theme Metaverse game whose gameplay revolved around trading digital assets, mining resources, buying virtual real estate, and taking on battles to earn rewards.
DEEPSPACE enables players to mint various ship NFTs and earn rewards via its ecosystem. In addition, players can trade the NFTs on DEEPSPACE's official marketplace and make a significant profit.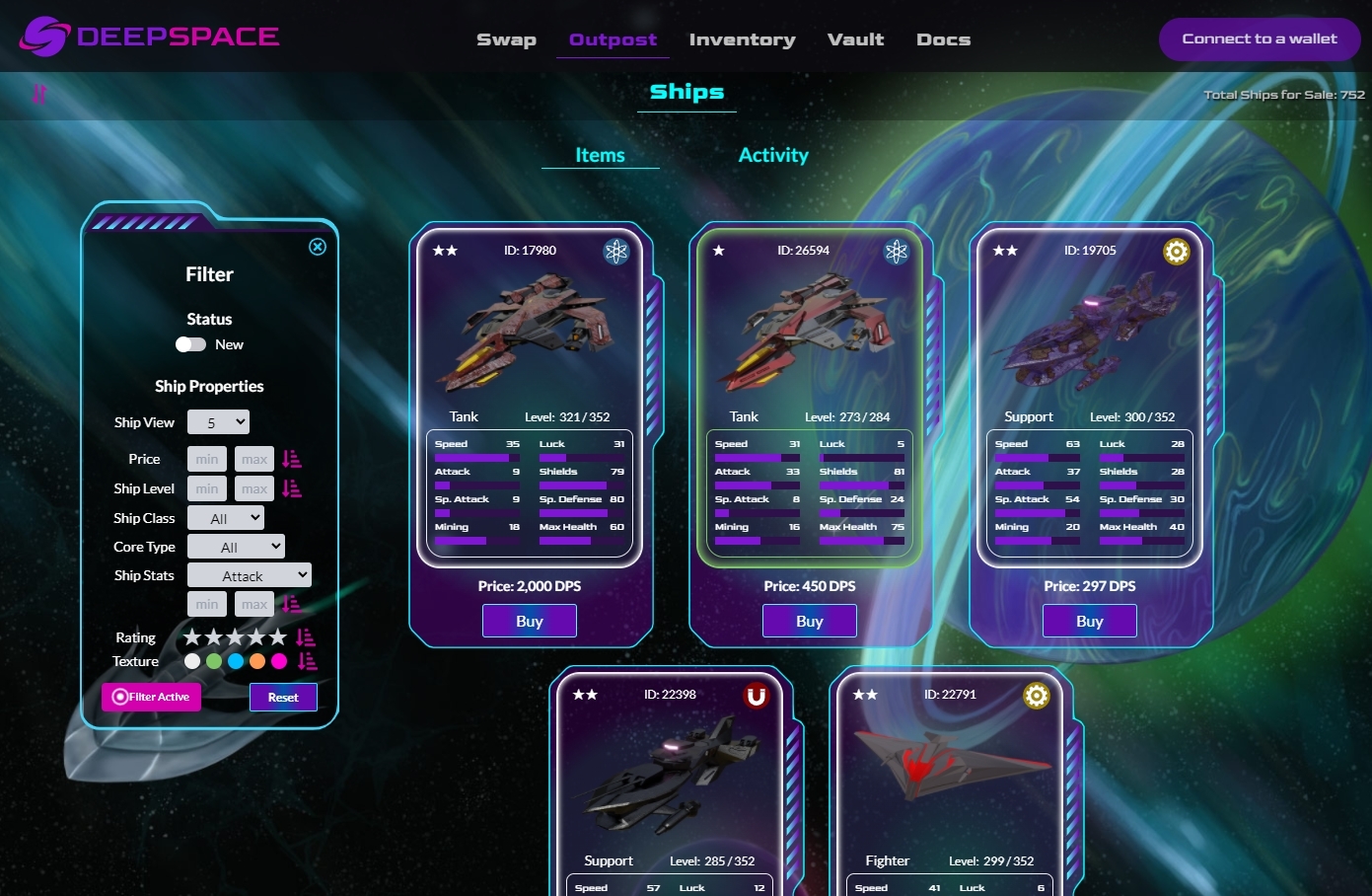 There are a number of options for players to upgrade their ships, which in turn increases the value of each ship's NFT.
Check out the DEEPSPACE (DPS) alpha game trailer on YouTube to get a brief overview of the platform:
The game's mechanics are similar to the popular No Mans' Sky since both games revolve around exploration, mining resources, and upgrading their items to progress further in the game.
DPS is the primary utility asset for DEEPSPACE, enabling interaction with the Metaverse, allowing players to mint ships, and much more. Users can access the DPS dApp via a Web3 wallet like MetaMask, and we recommend checking it out.
You can buy the DPS token on PancakeSwap.
#2 Revolve Games (RPG) – $0.18
Launched in September 2021, Revolve games is a blockchain-based Metaverse gaming platform integrating the popular P2E model to enable its players to earn tokens as a reward. Revolve Games features unique NFT staking mechanics allowing holders to earn significant rewards with their digital assets.
Revolve Games (RPG) incentivizes users to play the game, which increases the value of their NFTs. The platform integrates reward staking with gameplay, revolutionizing how DeFi staking is combined with blockchain gaming.
Revolve's ecosystem features "actionable NFTs," which are unique NFTs which can only be used in the platform by holding the respecting token stake.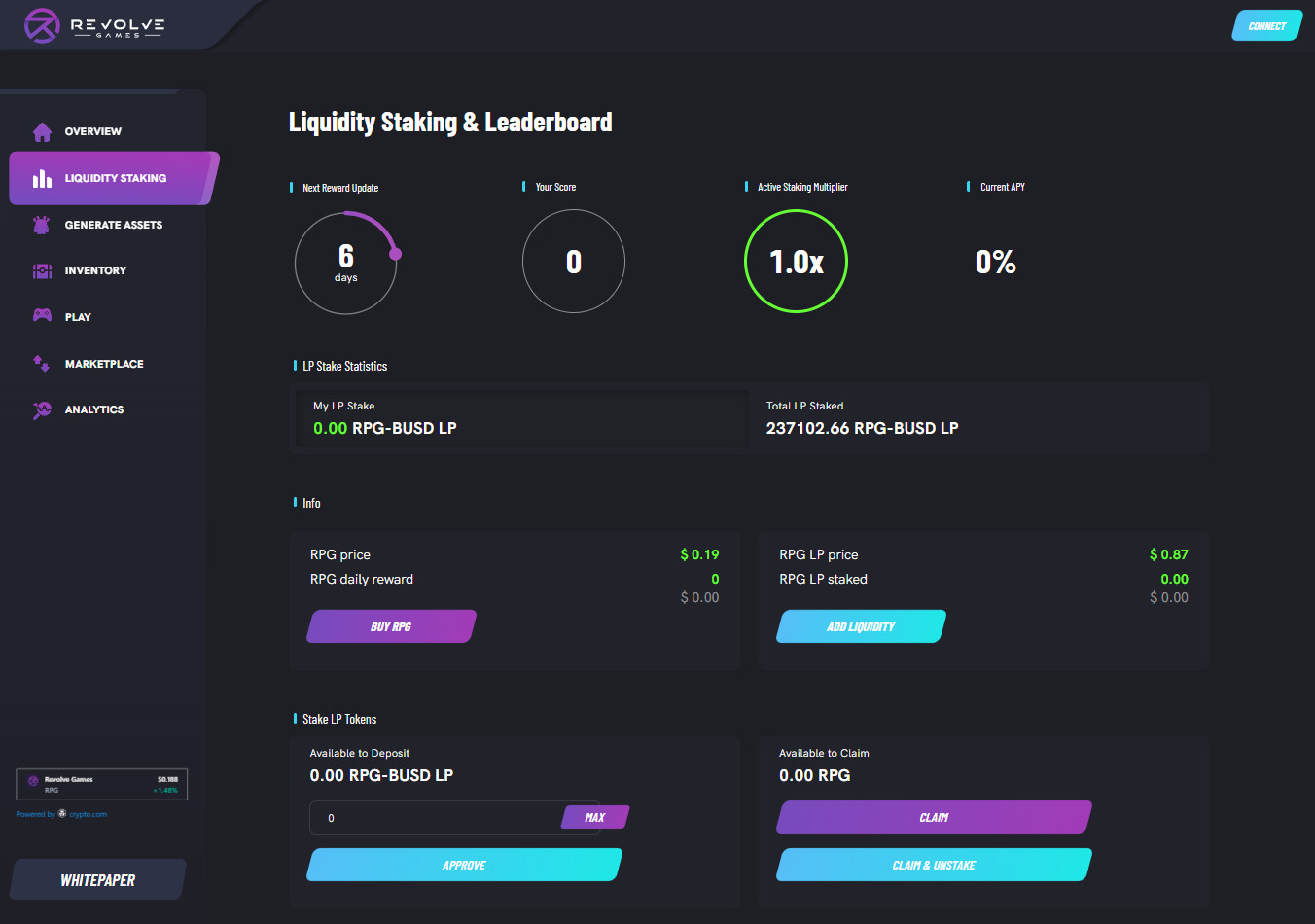 The NFT acts as a certificate, stating that whoever returns the NFT back to the staking contract will be able to withdraw the staked amount.
Revolve Games (RPG) is also building its Selestium Metaverse, which features an immersive and engaging open-world environment.
For a brief overview of the Selestium Metaverse, check out this teaser trailer on YouTube:
The native token to the platform is RPG, a BEP-20 asset living on the BNB chain. Users can stake RPG to earn rewards, use it on the marketplace, etc.
You can purchase RPG on PancakeSwap (V2).
#1 Victoria VR  (VR) – $0.19
Launched in December 2021, Victoria VR (Virtual Revolution) is a highly underrated Metaverse crypto coin building the world's first realistic Metaverse with Epic Games' Unreal Engine.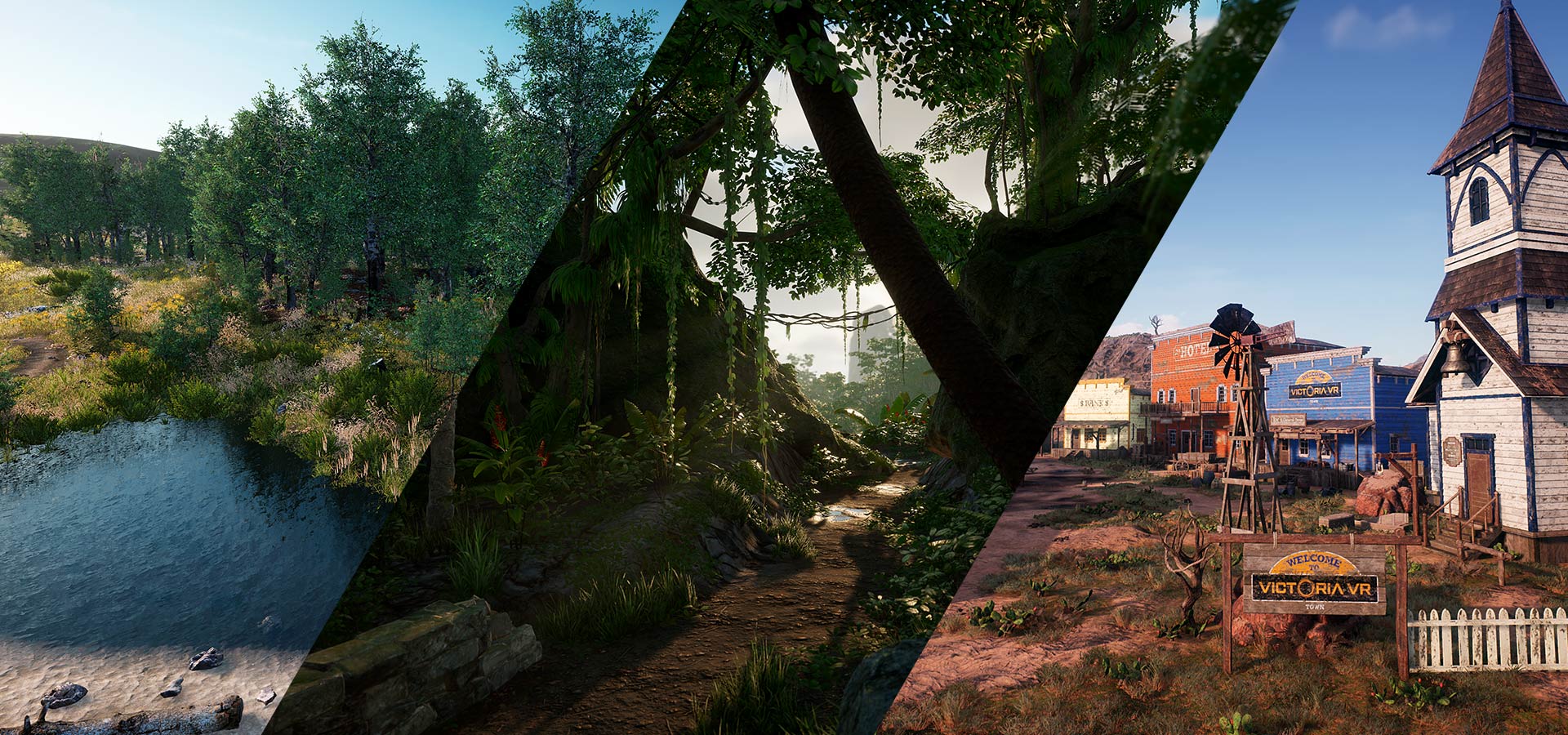 Victoria VR is building one of the most robust and immersive Metaverses and is a must-watch in April 2022. This project features one of the largest development teams currently spanning over 80 developers, intending to surpass 300 team members by the end of 2022.
This Metaverse project also features one of the most lucrative virtual real estate markets called VR Lands. Users can only purchase VR Lands if they get approved for a whitelist, which unfortunately is now closed.
VR Lands will include several utilities, including creating private facilities, ports into other worlds, various buildings, etc.
Like other Metaverse projects on this list, Victoria VR offers a staking dashboard enabling VR token holders to earn significant rewards.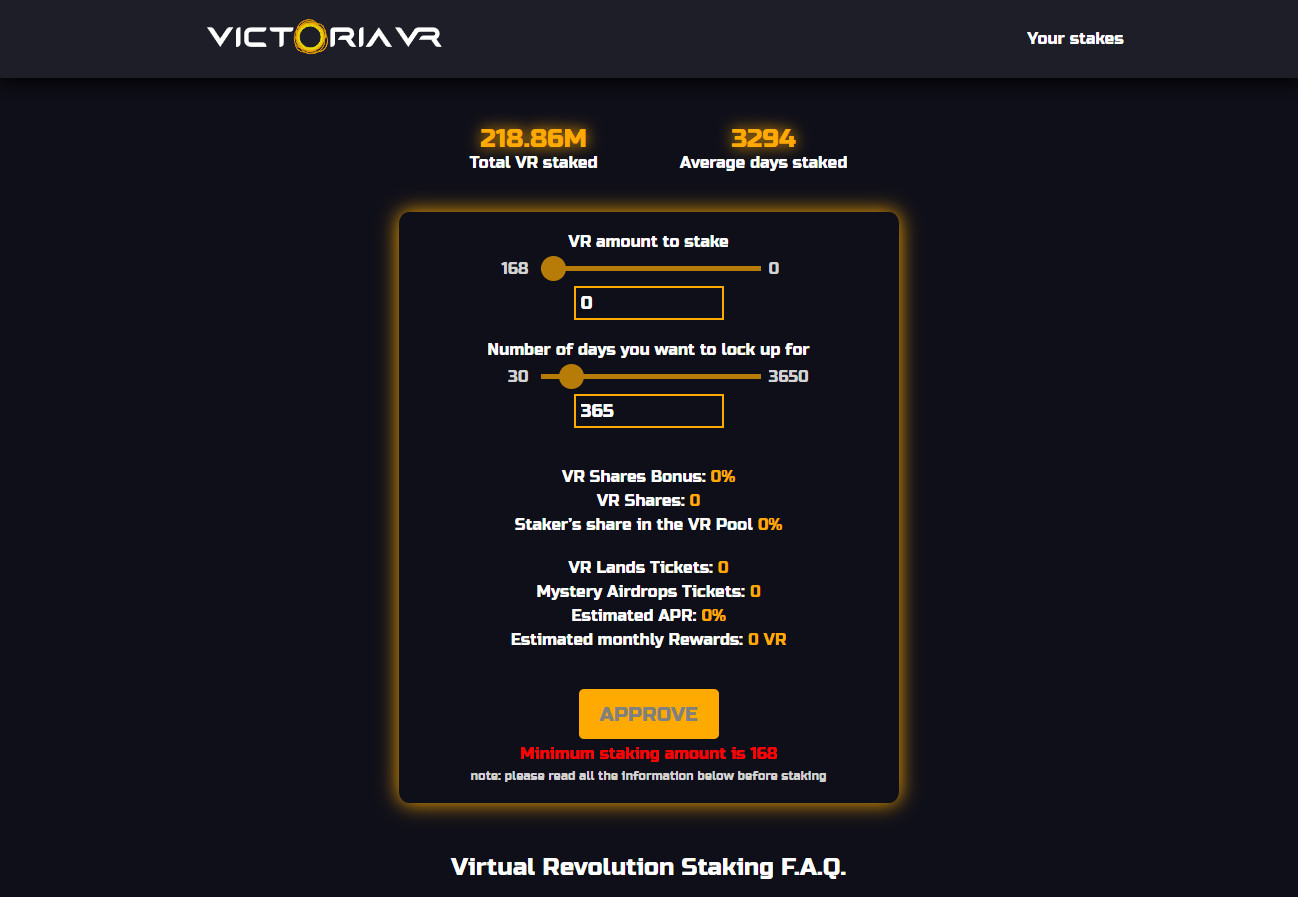 We recommend checking out the dashboard, and users can connect via a Web3 wallet like MetaMask. Over 200 million VR tokens have been staked on the platform at writing, roughly $40 million. This speaks to the tremendous long-term potential of this project.
VR (Virtual Revolution) is the primary ERC-20 utility asset on the platform, enabling users to stake it for rewards, purchase virtual real estate, and interact with Victoria VR's Metaverse.
You can purchase VR on Uniswap (V2), KuCoin, BitMart, Gate.io, and more.
Disclosure: This is not trading or investment advice. Always do your research before buying any Metaverse crypto coins.
---
Also Read:
Follow us on Twitter @thevrsoldier to stay updated with the latest Metaverse news!