Despite the bearish cryptocurrency market, Metaverse tokens remain highly popular and manage to hold their values relatively well. While we're all familiar with the highest-valued Metaverse projects like Decentraland, The Sandbox, and ApeCoin's Otherside Meta, dozens of undervalued projects with a low market cap are worth keeping an eye on in 2022. This article looks at three Metaverse projects with a market capitalization below $5 million to watch in July 2022, ordered by the current market cap, lowest to highest.
#3 DEEPSPACE (DPS) – $3.9 million
Launched in August 2021, DEEPSPACE (DPS) is a BNB Chain Metaverse NFT game featuring a space-themed experience enabling users to buy virtual real estate, mine resources, trade in-game assets, and earn rewards.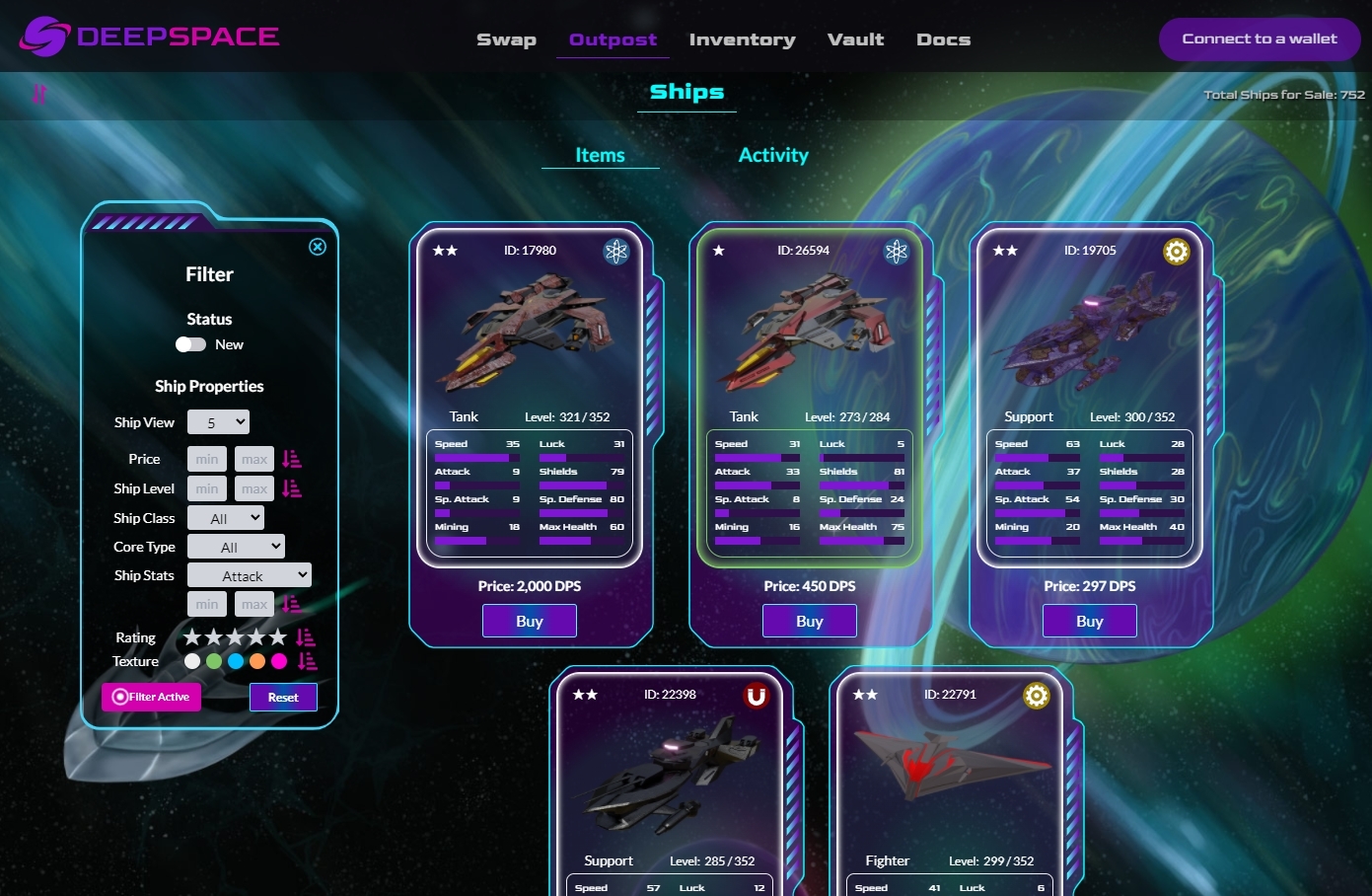 DEEPSPACE includes NFT spaceships which users can utilize and mint to participate in the game's economy and earn rewards. Each spaceship NFT features unique designs and attributes which affect the earning capability of each NFT.
Users can upgrade their spaceships to increase the in-game value of their assets and trade ships on secondary markets for fun and profit.
DEEPSPACE is currently trading at $0.07483 with a market cap of under $4 million, making it a highly undervalued Metaverse NFT project. Despite the low valuation, the team behind the project is committed to expanding its ecosystem and adding additional features to the platform.
DPS is the primary utility asset for DEEPSPACE, a BEP-20 token living on the BNB Chain. DPS allows users to ming ships, earn rewards, and interact with the DEEPSPACE ecosystem. If you haven't yet, we recommend checking out the DEEPSPACE dApp by connecting via the browser and a wallet like MetaMask.
You can buy DPS on PancakeSwap.
#2 ZooKeeper (ZOO) – $4 million
Launched in April 2021, ZooKeeper (ZOO) is a market favorite DeFi Metaverse project. It's unique because it gamifies the act of Yield Farming and enables various ways for users to earn via its protocol.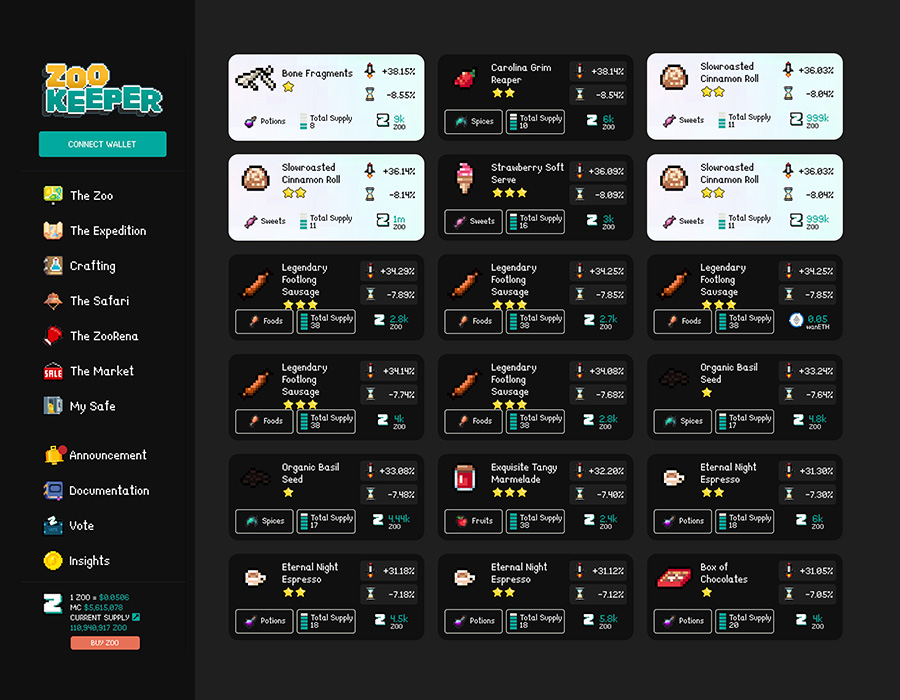 ZooKeeper enables users to mine liquidity via the finance dashboard, stake stablecoins like USDC and USDT for rewards, and includes an NFT marketplace where users can freely trade NFTs.
We recommend checking out the ZooKeeper dApp by connecting to the platform via MetaMask and a compatible browser. ZooKeeper is an Avalanche C-Chain project also featuring Wanchain versions of the token.
For its product layer, ZooKeeper provides an innovative dApp for Liquidity mining using ZooNFTs, an NFT marketplace called OpenZoo focusing on gaming NFTs, and a complete blockchain gaming platform called ZooGames, enabling users to participate in various games for fun and to earn rewards.
With a current market capitalization of $4 million, ZooKeeper is highly undervalued for the number of services it provides to its users. Despite the mounting bearish pressure, the team behind ZooKeeper continues to work on its ecosystem and provide updates to the community, making this a must-watch project in July 2022.
ZOO is the native utility asset on the platform, enabling users to earn rewards, interact with its ecosystem, purchase NFTs, etc.
You can buy ZOO on Wanswap, Bitrue, Pangolin, and TraderJoe (Avalanche-based DEX).
#1 Dotmoovs (MOOV) – $4.2 million
Launched in June 2021, Dotmoovs (MOOV) is another unique Metaverse crypto project, one of the most underrated and undervalued Move-To-Earn tokens allowing users to battle each other via their mobile app.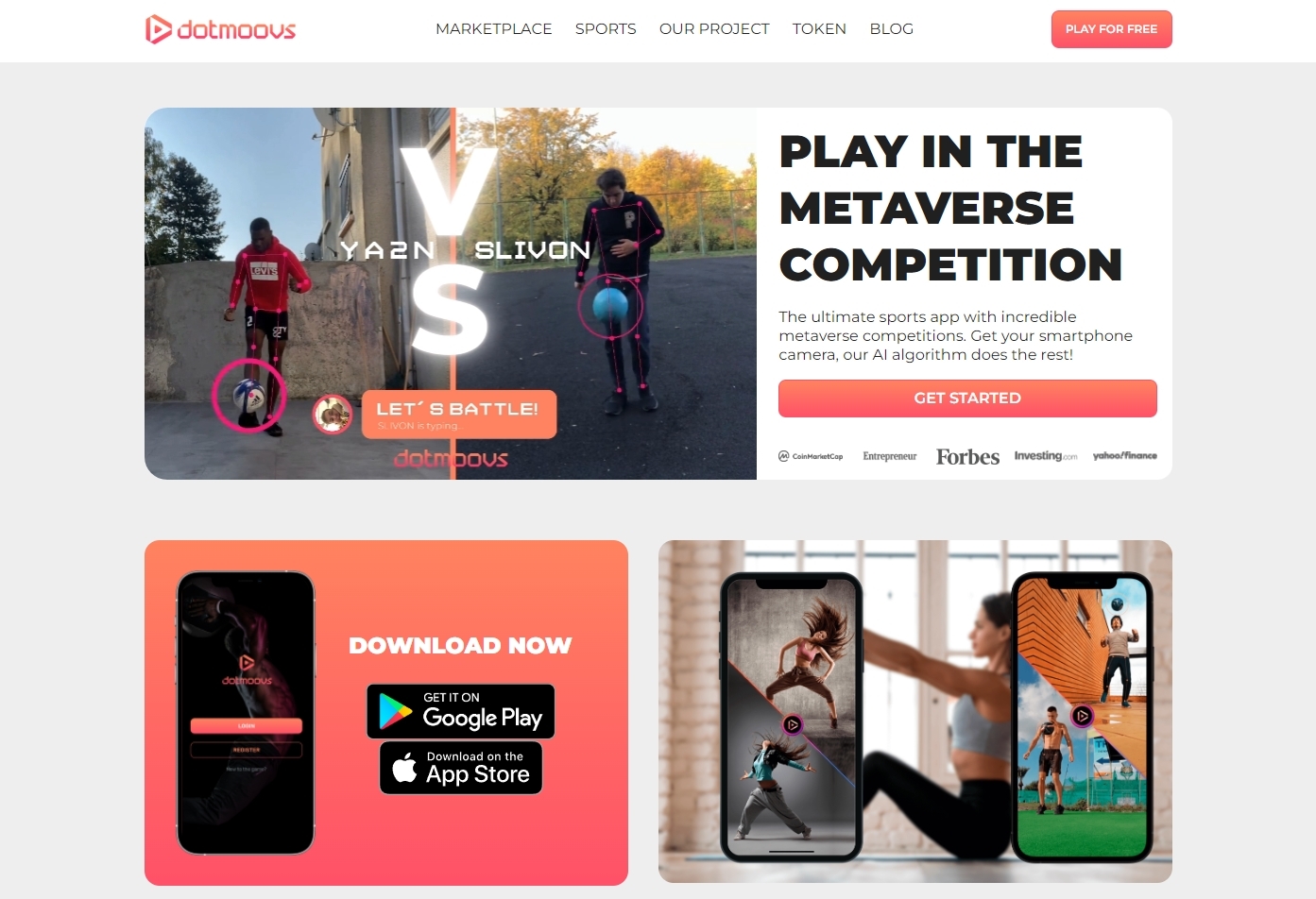 Dotmoovs is comparable to TikTok because users can record themselves and enter battles to earn rewards. The app's layout is similar to TikTok, with users being able to share content, like, and comment on posts, etc.
Dotmoovs saw significant price growth a few months ago during the Move-To-Earn hype, and even with the current low market cap, Dotmoovs remains a top-rated player in the Move-To-Earn category. We recommend downloading the Dotmoovs mobile app and checking out the content yourself, especially if you're looking for an underrated Move-To-Earn project.
The best part about Dotmoovs is how it utilizes Artificial Intelligence to give points to each user's videos and decide the winner in a battle. Not only does the use of A.I. eliminates human bias, but it streamlines the process of video battles and makes earning rewards as simple as posting a video.
The primary utility asset for Dotmoovs is the ERC-20 and BEP-20 cross-chain MOOV token. The token is used to receive rewards and can be staked on the mobile app.
You can buy MOOV on Gate.io, KuCoin, Huobi Global, PancakeSwap, Uniswap, LATOKEN, BKEX, Hotbit, Pionex, ZT, etc.
Disclosure: This is not trading or investment advice. Always do your research before buying any cryptocurrency or investing in any Metaverse, DeFi, or Move-To-Earn tokens.
Follow us on Twitter @thevrsoldier to stay updated with the latest Metaverse, NFT, A.I., Cybersecurity, Supercomputer, and Cryptocurrency news!
Image Source: grandeduc/123RF