Cryptocurrency markets are showing slight bullish momentum today as Bitcoin and Ethereum manage to hold support levels. Several Metaverse crypto coins are also seeing positive price growth as the market continues to trade sideways. Today we look at our pick of the top three Metaverse crypto coins with a market cap below $380 million to watch in April 2022, ordered by the current market capitalization, lowest to highest.
#3 PlayDapp (PLA) – $349 million
Launched in October 2020, PlayDapp (PLA) wants to introduce non-crypto game users to blockchain games through the PlayDapp service platform. The platform provides various blockchain networks and game dApps to allow more users to play the games on its platform.
PlayDapp's primary focus is on building games that are easy to learn and ones that everyone can enjoy. Their games integrate DeFi and NFT play-to-earn aspects into their titles and provide a robust SDK for developers to build interoperable NFTs that can be utilized in their dApps.
All assets on the platform are tokenized, providing full ownership to players. In addition, all marketplace sale revenue and NFT sale revenue are redistributed back to players in the form of prizes and rewards, building a sustainable ecosystem.
PlayDapp's primary service is their C2C marketplace featuring dozens of NFT collections and games.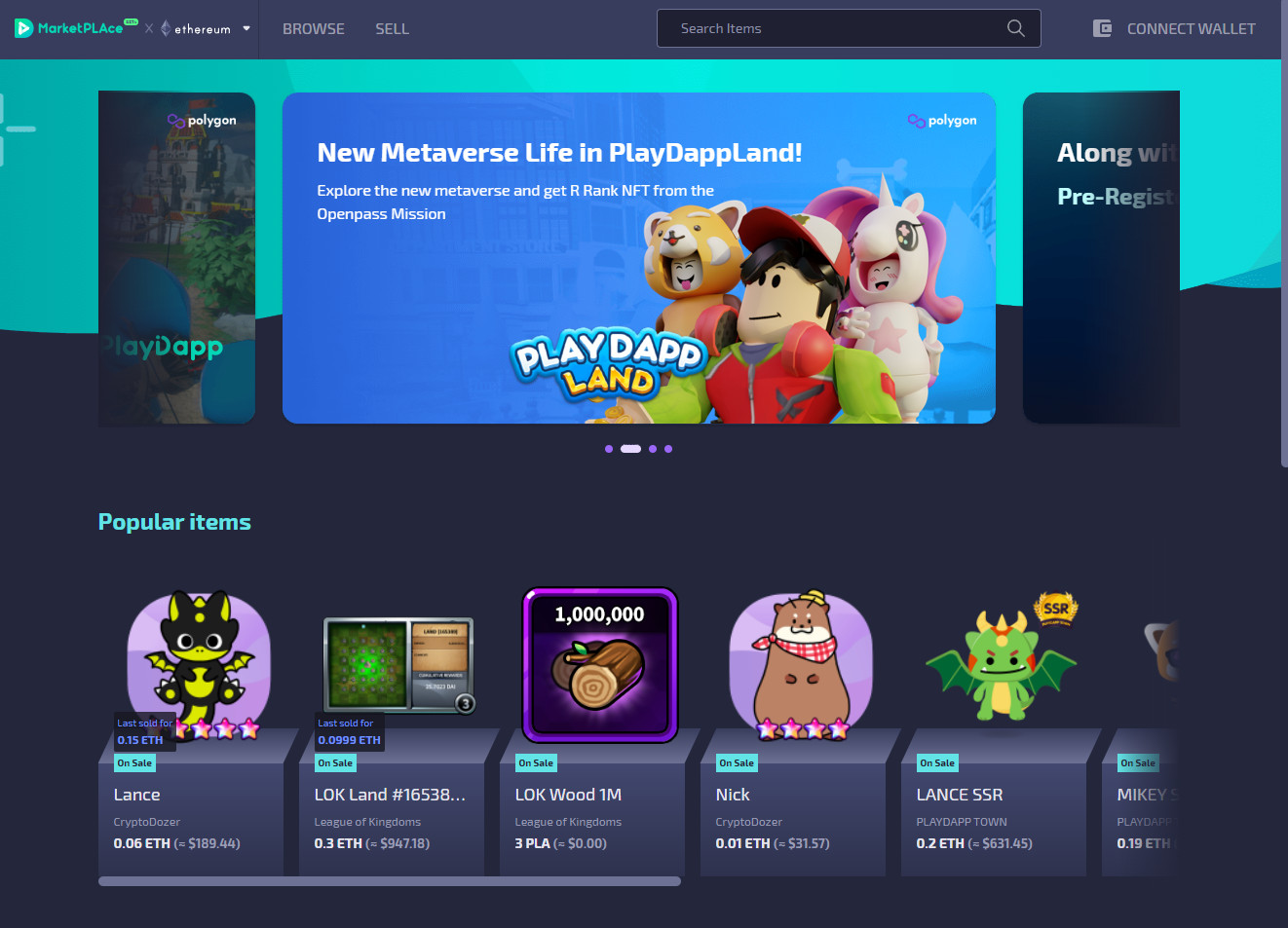 Users can connect to the marketplace via a Web3 wallet like MetaMask and explore the various collections. In addition, they feature a number of play-to-earn Metaverse games we recommend checking out.
PLA is the primary utility asset on the platform, an ERC-20 asset that's also Polygon compatible. PLA is used to interact with the PlayDapp ecosystem, purchase NFTs, etc.
You can buy PLA on Coinbase, Uniswap, Binance, and more.
#2 Illuvium (ILV) – $356 million
Launched in March 2021, Illuvium is an open-world RPG game built on Ethereum. It enables players to explore their open-world landscape and capture deity-like creatures called Illuvials. Players can take on quests and progress in the story, discovering the cause of the cataclysm that shattered the land.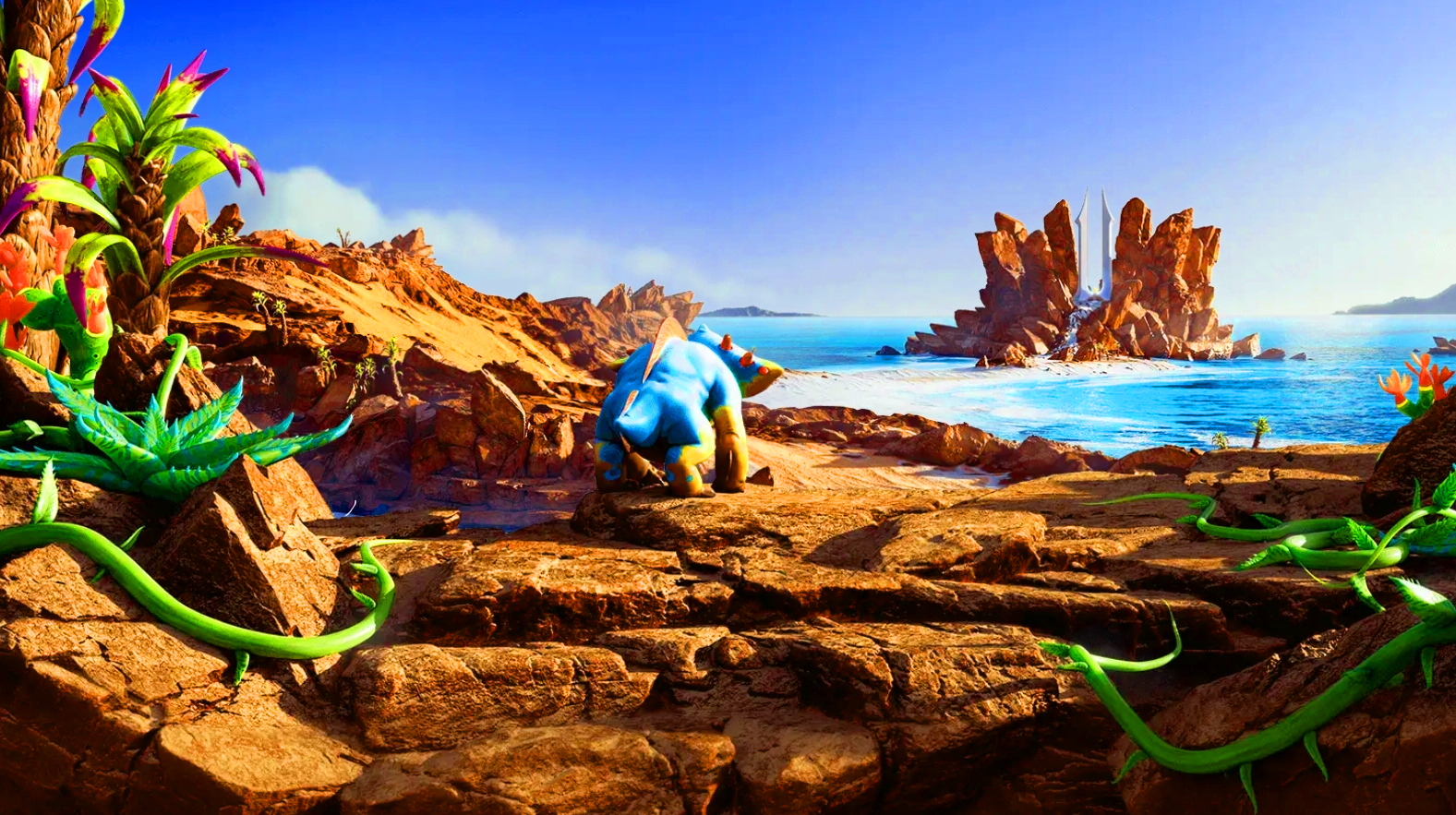 The game revolves around users collecting and hunting NFT creatures. There are over 100 various Illuvials, deadly beasts who rule the alien world, and each possesses hybrid synergies and unique abilities. Players can train and fuse Illuvials into powerful evolutions to upgrade their power and value to build the perfect Illuvial team.
Illuvium also features unique battle mechanics, reminiscent of the 90s title Heroes of Might and Magic, a strategy turn-based game involving heroes and their army of monsters looking to dominate the map.
Illuvium is still in its early stages, but the team launched its staking v2 platform enabling ILV holders to earn significant rewards on its platform. At writing, over $1 billion worth of ILV has been staked on the platform, signaling the tremendous potential of the project.
The primary utility asset on the platform is ILV, an ERC-20 token also featuring a Solana version. Illuvium also features a DAO, enabling ILV holders to vote on proposals that shape its future.
You can purchase ILV on Crypto.com, Poloniex, Binance, ZB.COM, Bitget, MEXC, Bitkub, etc.
#1 CEEK VR (CEEK) – $370 million
Launched in June 2018, CEEK VR is a top-rated Metaverse crypto coin for music and live concerts. The platform features a number of virtual reality experiences, including sports, entertainment, TV, and music.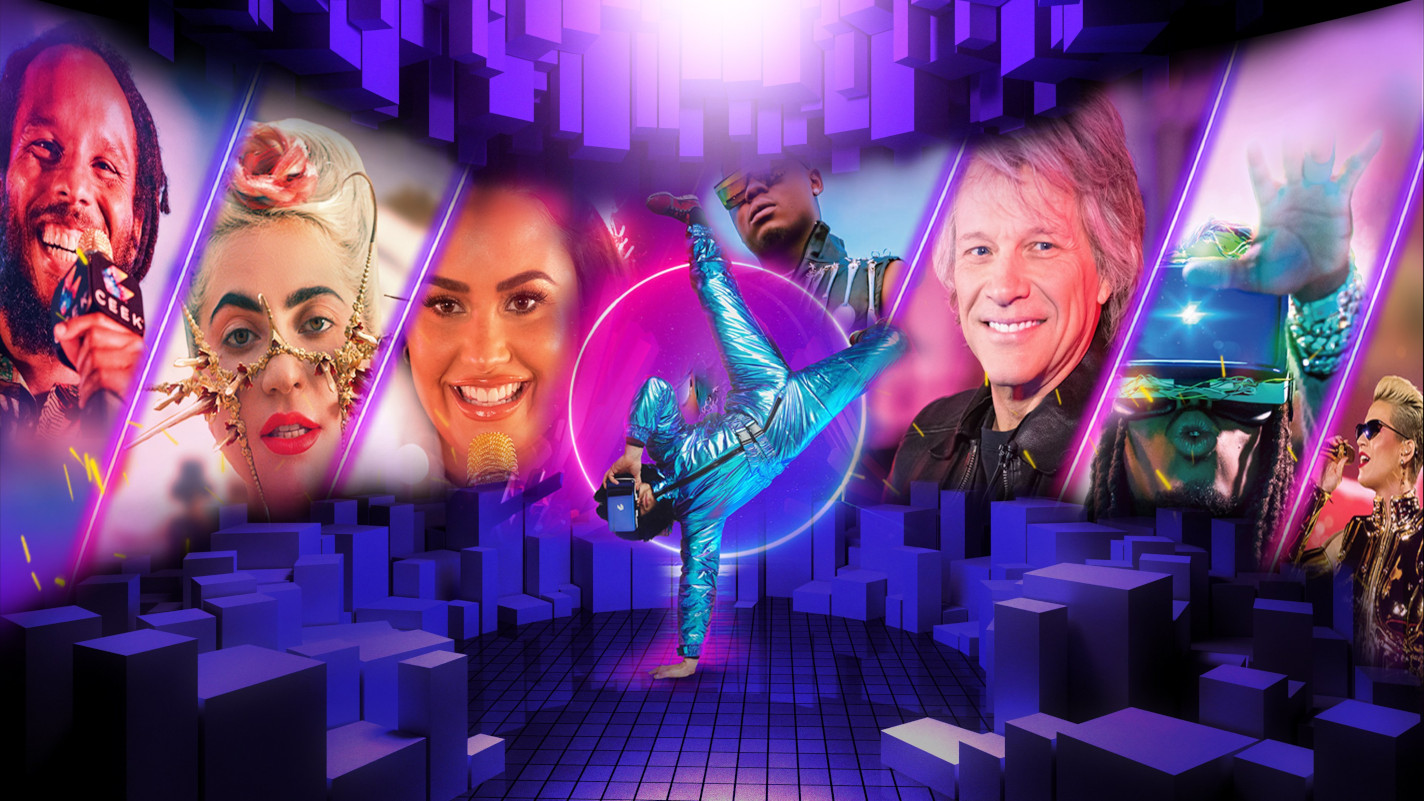 CEEK VR is a highly underrated project that secured high-profile partnerships with icons like U2, Lady Gaga, Demi Lovato, and Sting, making it a must-watch project in April 2022 and beyond.
In addition, CEEK features a proprietary VR headset available at BestBuy and Target, along with high-quality 4D headphones to enhance your VR experience on the platform.
With a current market cap of $370 million and a 24-hour trading volume of $16 million, CEEK is a highly underrated project that could see significant price gains during crypto's next bull run. If you're looking for next-level music performances and experiences, we recommend checking out CEEK.
CEEK is the primary utility asset on the platform, enabling users exclusive access to its experiences and interaction with its Metaverse. CEEK features both ERC-20 and BEP-20 versions on the Ethereum and BNB chains.
You can buy CEEK on MEXC, ProBit Global, Uniswap, LATOKEN, PancakeSwap, Bancor Network, etc.
Disclosure: This is not trading or investment advice. Always do your research before buying any Metaverse crypto coins.
---
Also Read:
Knight Commander NFTs Sell Out in Minutes on Theta Marketplace, Now Selling for Double the Drop Price
Follow us on Twitter @thevrsoldier to stay updated with the latest Metaverse news!