Metaverse Crypto coins continue to trade sideways this week as Bitcoin and Ethereum manage to hold support. There are dozens of Metaverse crypto services and currencies on the market, which may confuse those new to the space. Today we look at our pick of the top three Metaverse crypto services with a market cap below $190 million to keep an eye on in May 2022, ordered by the current market capitalization, lowest to highest.
#3 LUKSO (LYXe) – $162 million
Launched in May 2020, LUKSO (LYXe) is a Metaverse crypto service and blockchain framework integrating a series of solutions and standards for physical and digital products. The blockchain looks to foster transparency, circularity, and new forms of responsible production and consumption.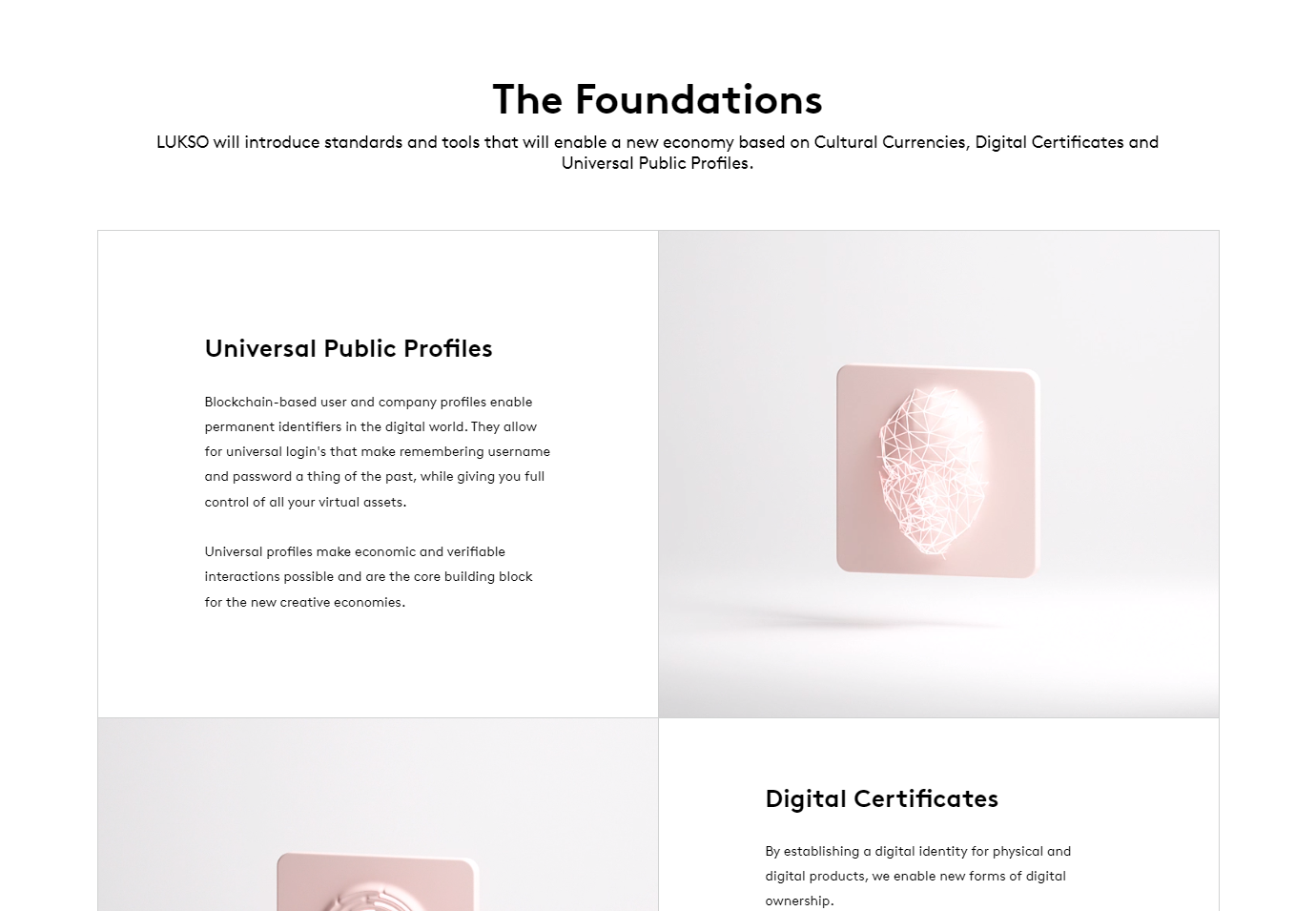 LUKSO is built by the creators of Ethereum's ERC-20 and ERC-725 token and NFT standards, including a dedicated network with a vision to move blockchain beyond its current DeFi capabilities.
LUKSO's primary selling point is its Universal Public Profiles (UPP), looking to provide permanent identities in the Metaverse, allowing universal logins that work across various digital worlds. One can think of it as a Google or social media login that enables users to sign up and log into numerous apps on the internet.
LUKSO is looking to introduce a new economy whose tools include digital certificates and universal profiles similar to how Ethereum Name Service provides a short wallet address to receive funds.
The primary utility asset for the platform is LYXe, powering the ecosystem and enabling users to claim their digital identities in the Metaverse.
You can purchase LYXe on KuCoin, Gate.io, Uniswap, etc.
#2 inSure DeFi (SURE) – $163 million
If you're looking to insure your cryptocurrency portfolio, look no further. Launched in January 2020, inSure DeFi (SURE) is a leading Metaverse cryptocurrency insurance service providing numerous policies for high-risk traders.
This project helps investors and traders to secure their holdings by utilizing DeFi and providing insurance for aspiring traders looking to minimize their risk of incurring significant losses due to devaluations, rug pull, scams, etc.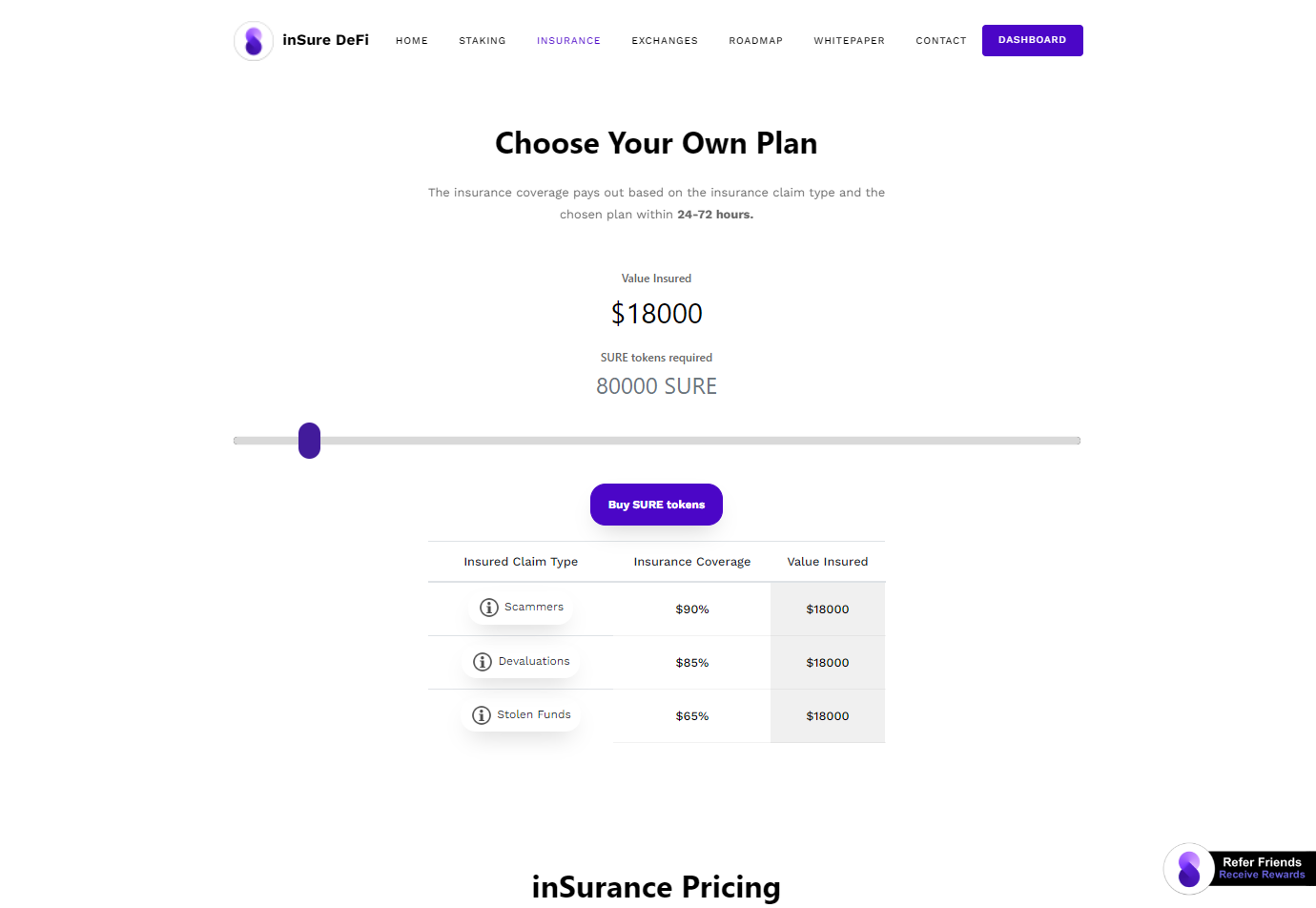 inSure DeFi provides several insurance policies ranging from securing a $1000 investment for under $20 and insuring up to $500k in crypto for as little as $4k.
As you might have guessed, inSure DeFi works similar to how traditional insurance companies work. Users ensure their cryptocurrencies by paying a premium. They can then issue claims regarding their portfolio and get paid out if the claims get accepted.
The primary utility asset on the platform is an ERC-20 and BEP-20 token SURE. Its primary utility is paying out for claims, collecting premiums, and powering the platform.
You can buy SURE on PancakeSwap, Uniswap, TraderJoe, VinDAX, QuickSwap, etc.
#1 Chromia (CHR) – $189 million
Launched in May 2019, Chromia (CHR) is our top pick for the most underrated Metaverse crypto service, with a market cap below $190 million. It's a next-generation relation blockchain built for Metaverse and NFT applications.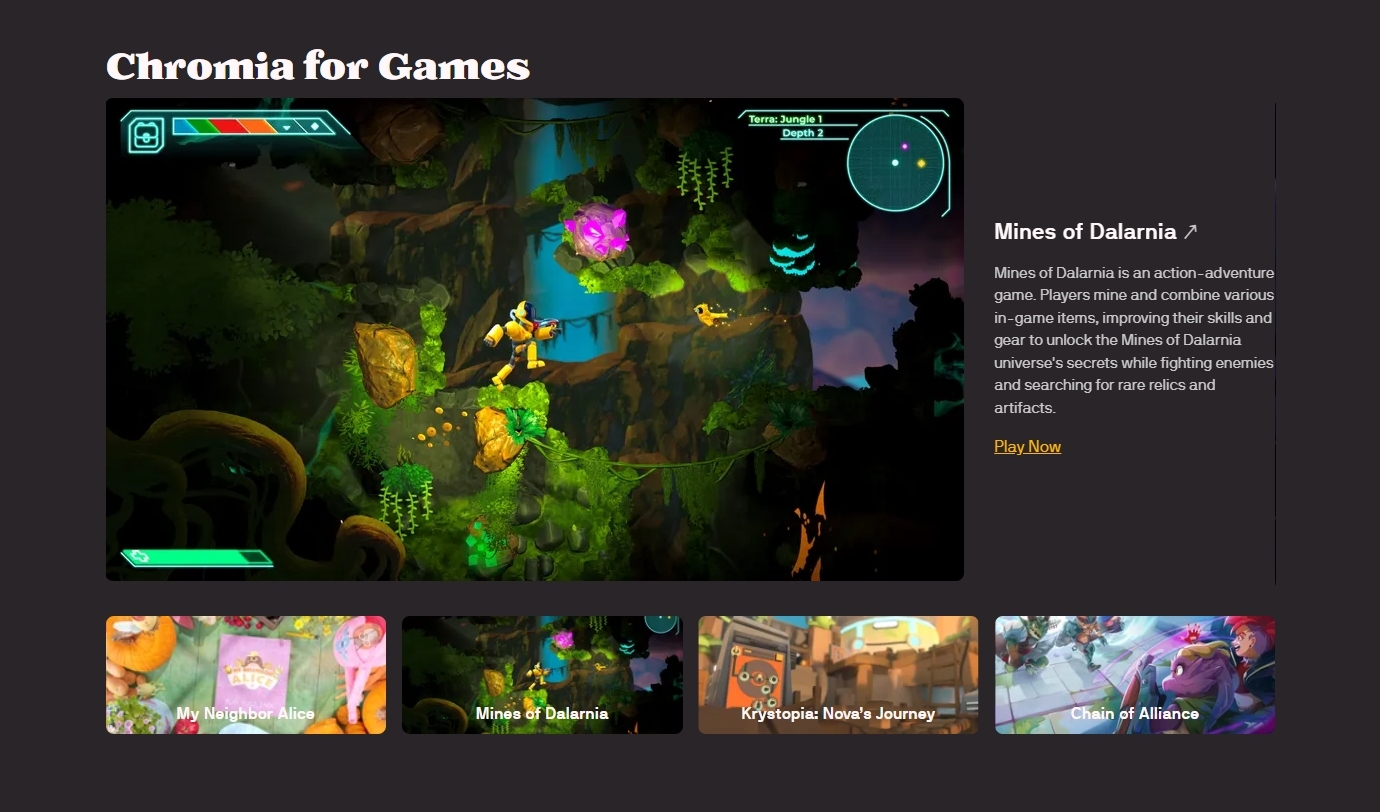 Chromia features an intuitive development stack making it easier and faster for developers to deploy dApps on the platform. Chromia enables developers to deploy apps seven to ten times faster, according to its website.
In addition, Chromia is compatible with the Ethereum Virtual Machine, which means porting any dApps made on Chromia to other layer-1 blockchains is easy.
The blockchain currently features two Metaverse games with multi-million dollar valuations, reflecting its great long-term potential and applicability. Mines of Dalarnia and My Neighbor Alice are built on Chromia and are currently some of the hottest projects in cryptocurrency.
With a current valuation of sub $200 million, Chromia is highly underrated. Think of all the blockchains with a market cap in the billions, such as Ethereum, BNB, Solana, and Polygon. While Chromia isn't yet as robust as traditional layer-1 blockchains, CHR could see significant price growth during the next crypto/Metaverse bull run, making it a must-watch in May 2022.
The primary utility asset on the platform is an ERC-20 token CHR. Its utility includes paying for transaction fees, deploying apps on the platform, using CHR as a reserve to peg tokens in dApps, collecting payments for hosting fees, and more.
You can purchase CHR on FTX, Bithumb, Poloniex, BitGlobal, KuCoin, PancakeSwap, etc.
Disclosure: This is not trading or investment advice. Always do your research before buying any Metaverse crypto coins.
---
Also Read:
Top 7 Most Popular Metaverse Crypto Games on BNB Chain (May 2022)
Follow us on Twitter @thevrsoldier to stay updated with the latest Metaverse news!
Image Source: nexusplexus/123RF