Metaverse Crypto coins show bullish momentum today as many projects exhibit double-digit price growth. While the Fed recently announced a significant increase in interest rates that could spell bearish momentum for crypto markets, Bitcoin and Ethereum aren't showing signs of downfall. Metaverse Crypto coins remain among the most popular options for traders looking to make substantial gains during the following bullish cryptocurrency market movement. Today we look at our pick of the top five best Metaverse crypto coins with a market cap below $30 million to watch in May 2022.
Note: The list below is ordered by the current market capitalization, lowest to highest.
#5 vEmpire DDAO (VEMP) – $13.3 million
Launched in September 2021, vEmpire DDAO (VEMP) describes itself as the world's largest Decentralized Metaverse Investment Organization. The platform is similar to Metaverse crypto gaming guilds like Yield Guild Games, focusing on building a community of Metaverse investors and traders.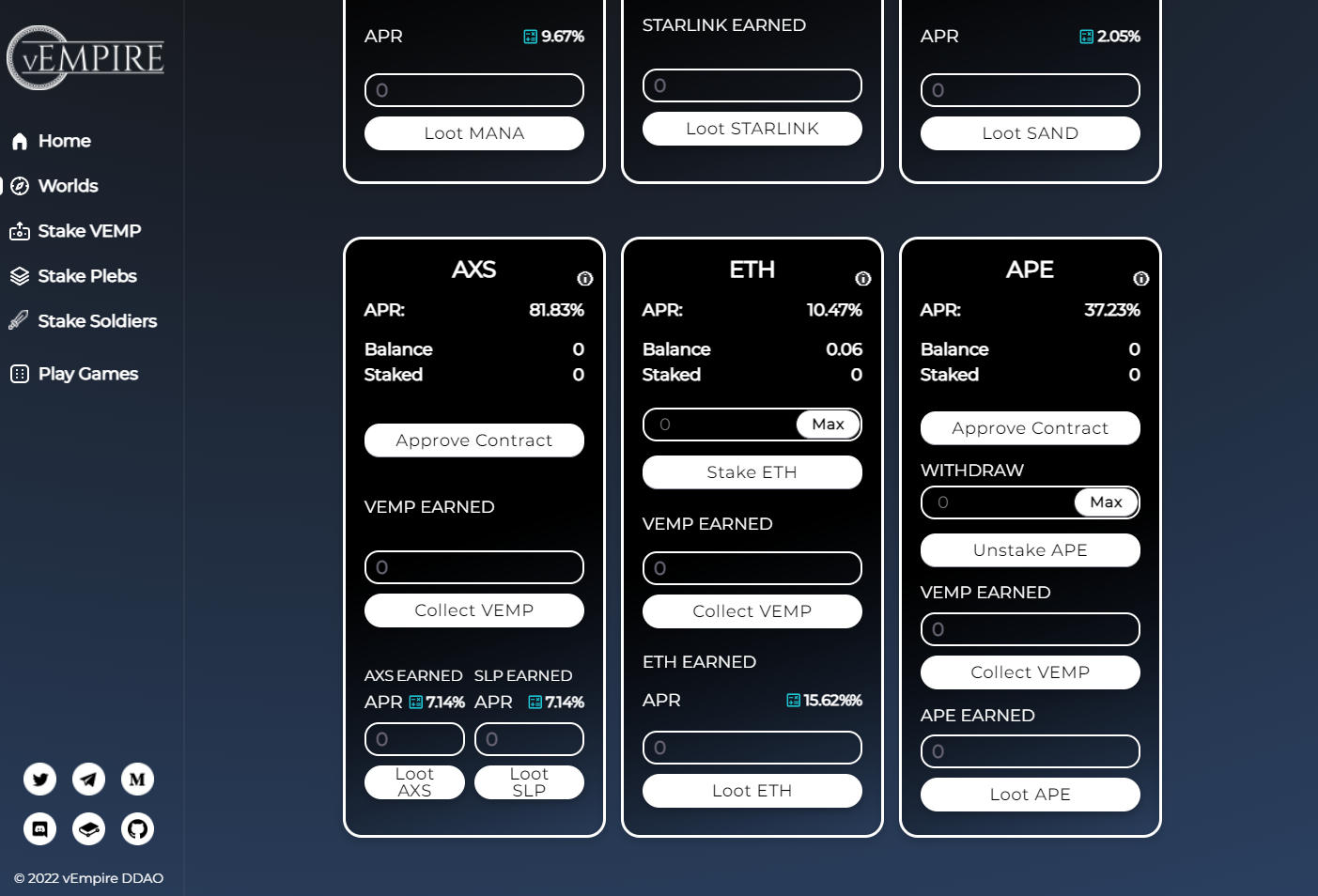 On its staking platform, vEmpire enables users to stake various Metaverse crypto coins, including ApeCoin, MANA, STARL, SAND, AXS, and ETH. This means users can stake their Metaverse crypto coins on the platform and earn a significant APR of up to 81%.
vEmpire also features a native play-to-earn NFT-based trading card game called vEmpire: The Beginning. Users can find the NFT collection on OpenSea, featuring over 500 items spanning over 100 owners. Users can also stake their soldiers on the vEmpire DDAO dApp.
vEmpire's mission is to decentralize the Metaverse, empowering its members to earn rewards as a group. With a current market capitalization of $13.3 million, VEMP is highly underrated and is a must-watch in May 2022.
The primary ERC-20 and BEP-20 token on the platform are VEMP, enabling governance, and is utilized for staking rewards.
You can buy VEMP on MEXC, Gate.io, CoinW, BitMart, PancakeSwap, etc.
#4 Gods Unchained (GODS) – $19.2 million
Launching in October 2021, Gods Unchained (GODS) is best described as a blockchain-based version of Blizzard's popular trading card game Hearthstone. Gods Unchained features a similar design and utility, but the game utilizes NFTs for its trading cards, providing full ownership and control to players.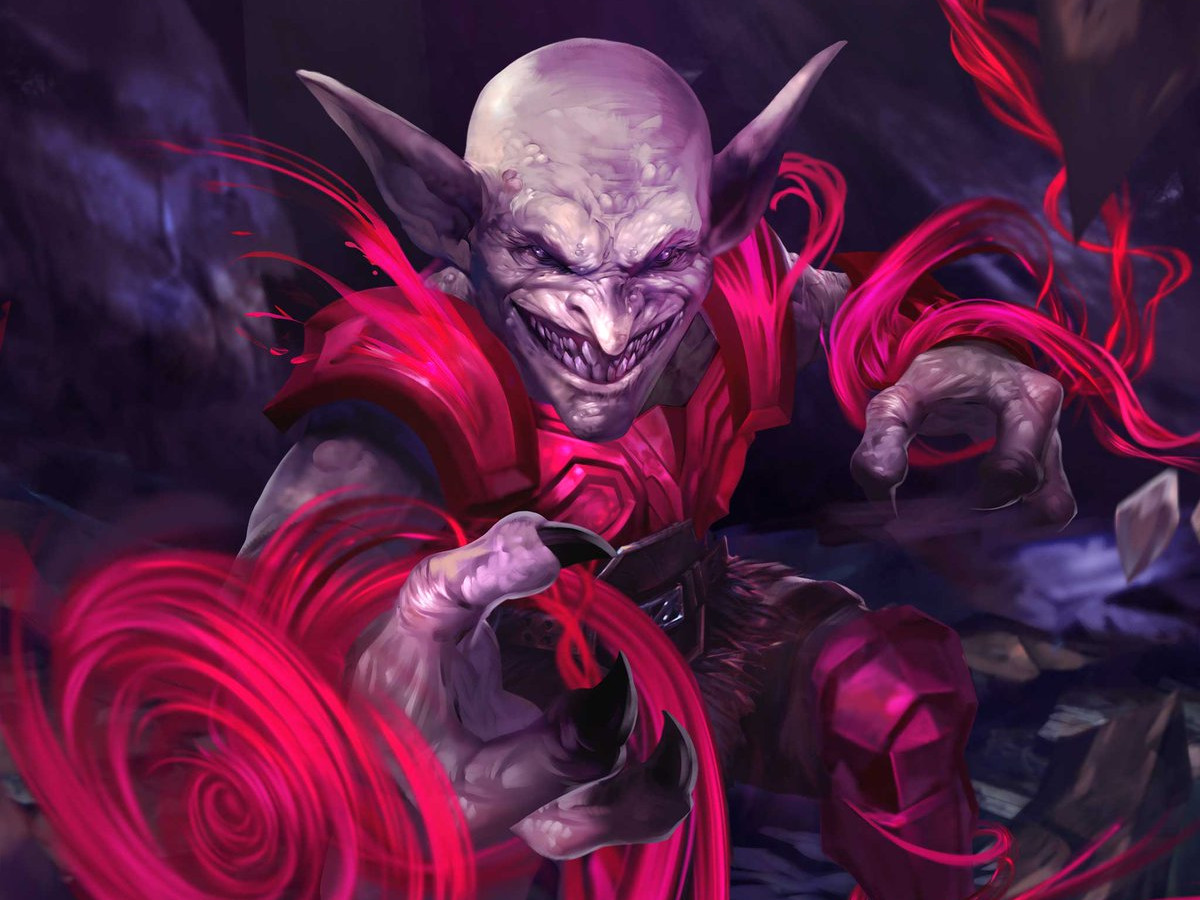 Since Gods Unchained is built on the blockchain, users genuinely own their in-game assets. This means that Gods Unchained trading cards can be bought and sold on secondary markets without the control of a central authority and with no restrictions.
The Metaverse crypto coin GODS is also on fire sale right now with a market cap of $19 million, making this project a must-watch in May 2022. GODS has been performing quite well today, rising by over 10% as the team continues onboarding members to its game.
We recommend creating an account on the platform and checking out its marketplace for the various trading cards if you haven't yet.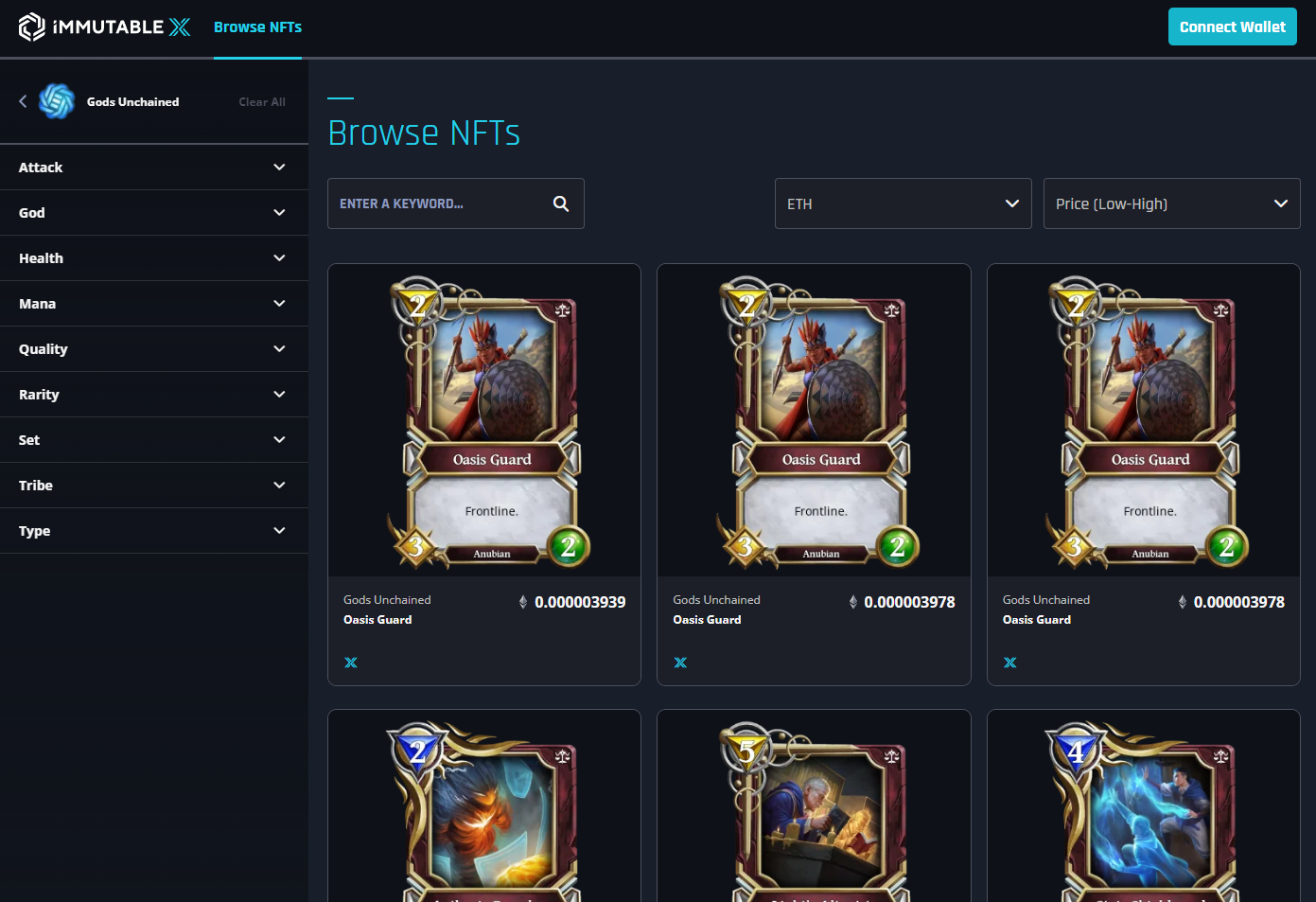 Users receive free NFT card packs upon account creation, which is a nice bonus.
GODS is the primary utility asset for the game, an ERC-20 token on the Ethereum blockchain. GODS enables users to purchase in-game assets and interact with its ecosystem.
You can buy GODS on Crypto.com, Poloniex, Uniswap, FTX, Huobi Globa, etc.
#3 Dotmoovs (MOOV) – $25.3 million
Launched in June 2021, Dotmoovs (MOOV) is a leading Metaverse crypto move-to-earn token best described as a crypto version of TikTok.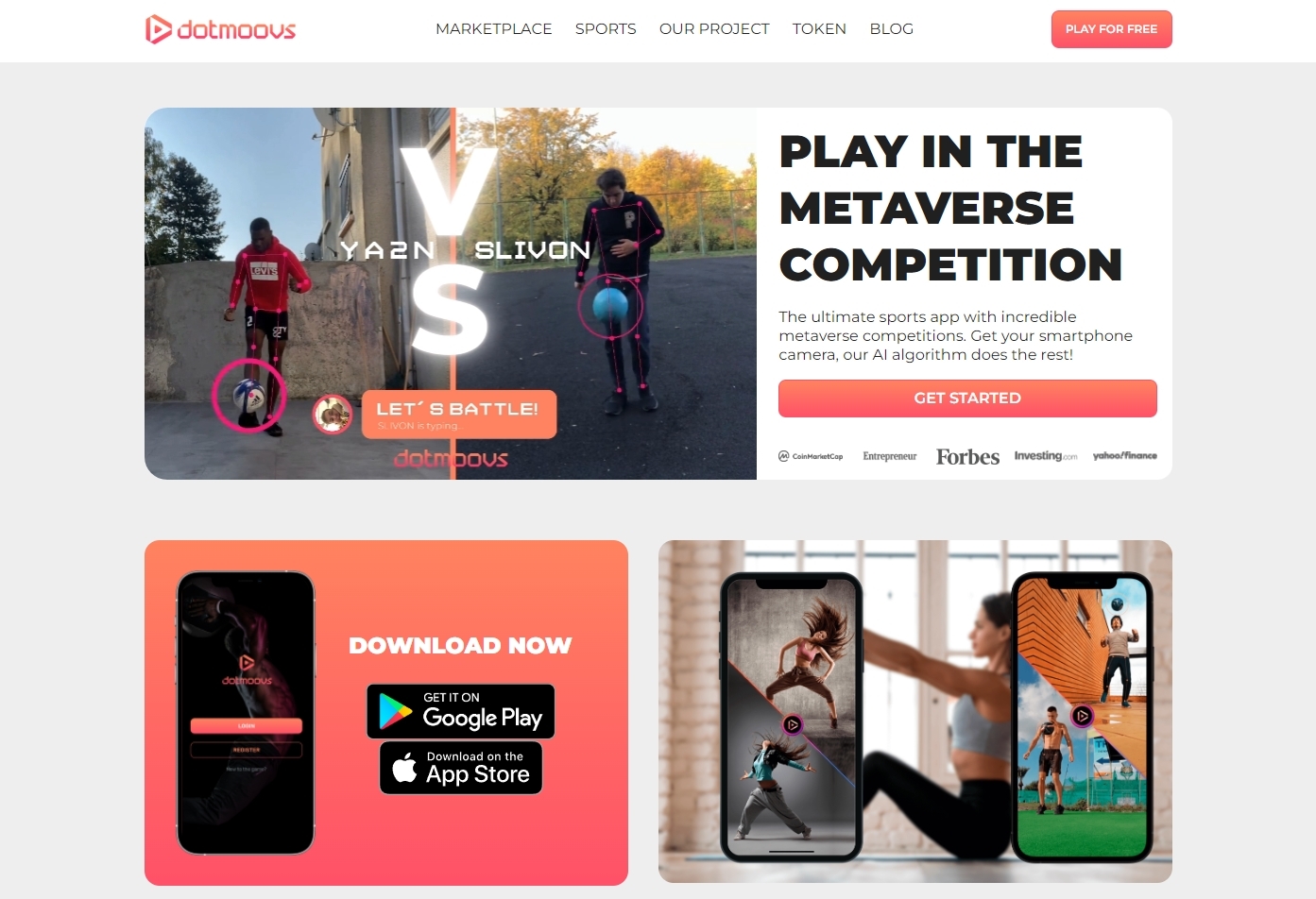 Dotmoovs features a mobile app available on Android and iOS devices, enabling users to compete against others in freestyle soccer and dancing challenges.
The app utilized Artificial Intelligence to track the movements of each user and the soccer ball to reward points for various moves. The winner receives xMOOV tokens, which can be staked on the platform for even more rewards.
Dotmoovs saw significant price growth in April, rising from a low of 2 cents to a high of over 8 cents on April 24th. With their upcoming release of the Dance feature, MOOV could show substantial bullish momentum as more users download and start using the app. We recommend downloading their mobile app as it's 100% free and checking it out for yourself.
Also Read:
Top 5 Move-To-Earn Crypto Coins You Probably Haven't Heard Of
MOOV is the primary utility asset on the platform, featuring both BEP-20 and ERC-20 versions on the BNB and Ethereum blockchains. MOOV's utility includes distribution to users as rewards and the ability to stake the token on the mobile app.
You can purchase MOOV on Uniswap, BKEX, Hotbit, Gate.io, PancakeSwap, etc.
#2 Star Atlas DAO (POLIS) – $26.7 million
Launched in September 2021, Star Atlas DAO (POLIS) is a leading Solana-based Metaverse crypto coin and blockchain game built with Epic Games' Unreal Engine 5. Star Atlas also features a decentralized autonomous organization governing the project with its native governance token POLIS.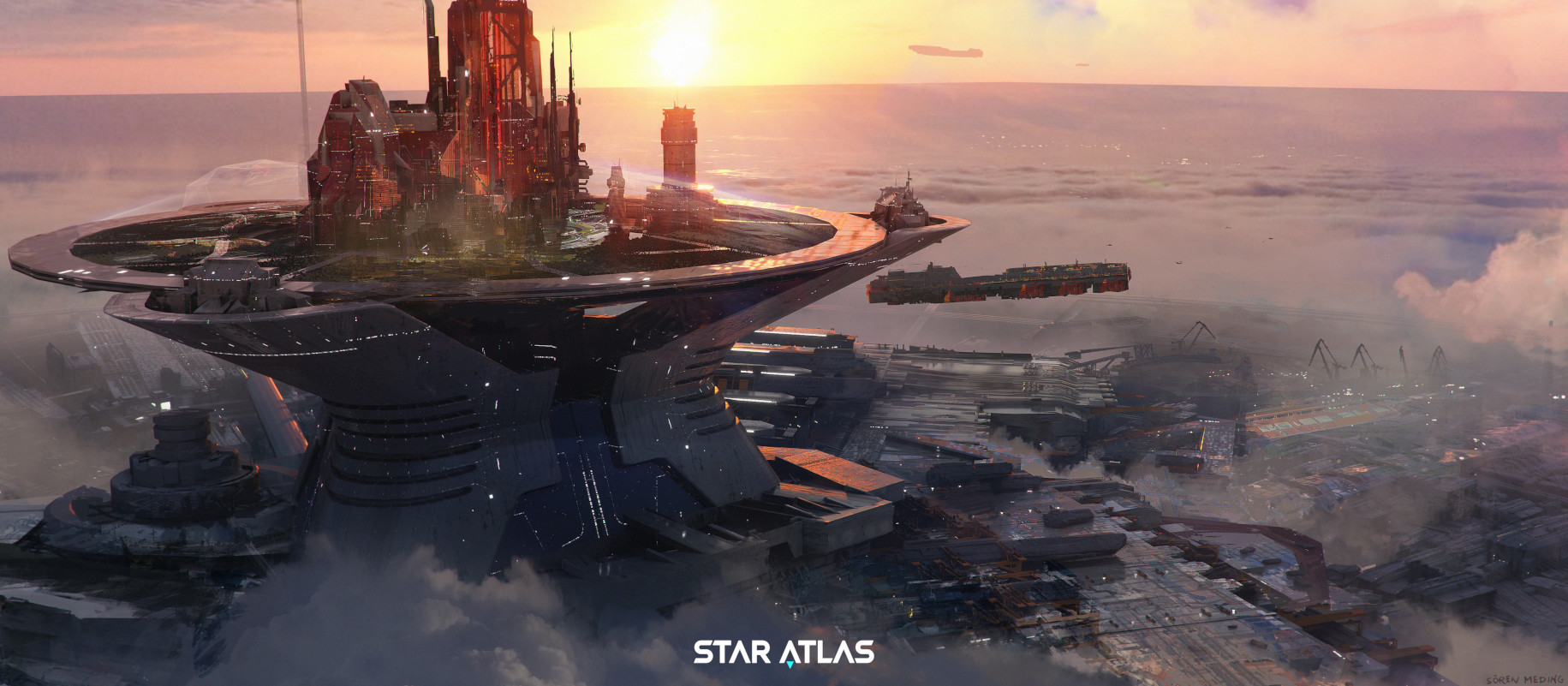 Star Atlas is building a futuristic space-themed strategy game of exploration and conquest. It's one of the most anticipated and well-designed projects on the market with the primary utility asset ATLAS.
While the game is currently in development and users can't check it out, Star Atlas features an NFT marketplace where users can browse collectibles, resources, structures, ships, and access/license badges. Star Atlas' NFT marketplace features a unique order book style bidding system making it easier to keep track of various NFTs and trade them.
If you want to see one of the best-designed websites and platforms in crypto right now, we recommend visiting the Star Atlas official website and connecting to its dApps via a Solana-based Web3 wallet like Phantom. Moreover, if you're looking to bet on the project's future, you can purchase either the ATLAS utility asset or POLIS governance token.
Last but not least, it's worth mentioning that Star Atlas recently announced a partnership with The Sandbox. This means that Star Atlas' Solana-based Metaverse will integrate with The Sandbox's Ethereum-based virtual world, marking the first step to Metaverse interoperability across blockchains.
You can purchase POLIS and ATLAS tokens on Raydium, FTX, Kraken, Gate.io, etc.
#1 GameFi (GAFI) – $29.7 million
Launched in September 2021, GameFi (GAFI) is a top-rated Metaverse crypto gaming guild similar to Yield Guild Games and vEmpire DDAO. GameFi also offers a unique Initial Game Offering (IGO) launchpad for those looking for newly released Metaverse crypto coins and games to trade/invest in.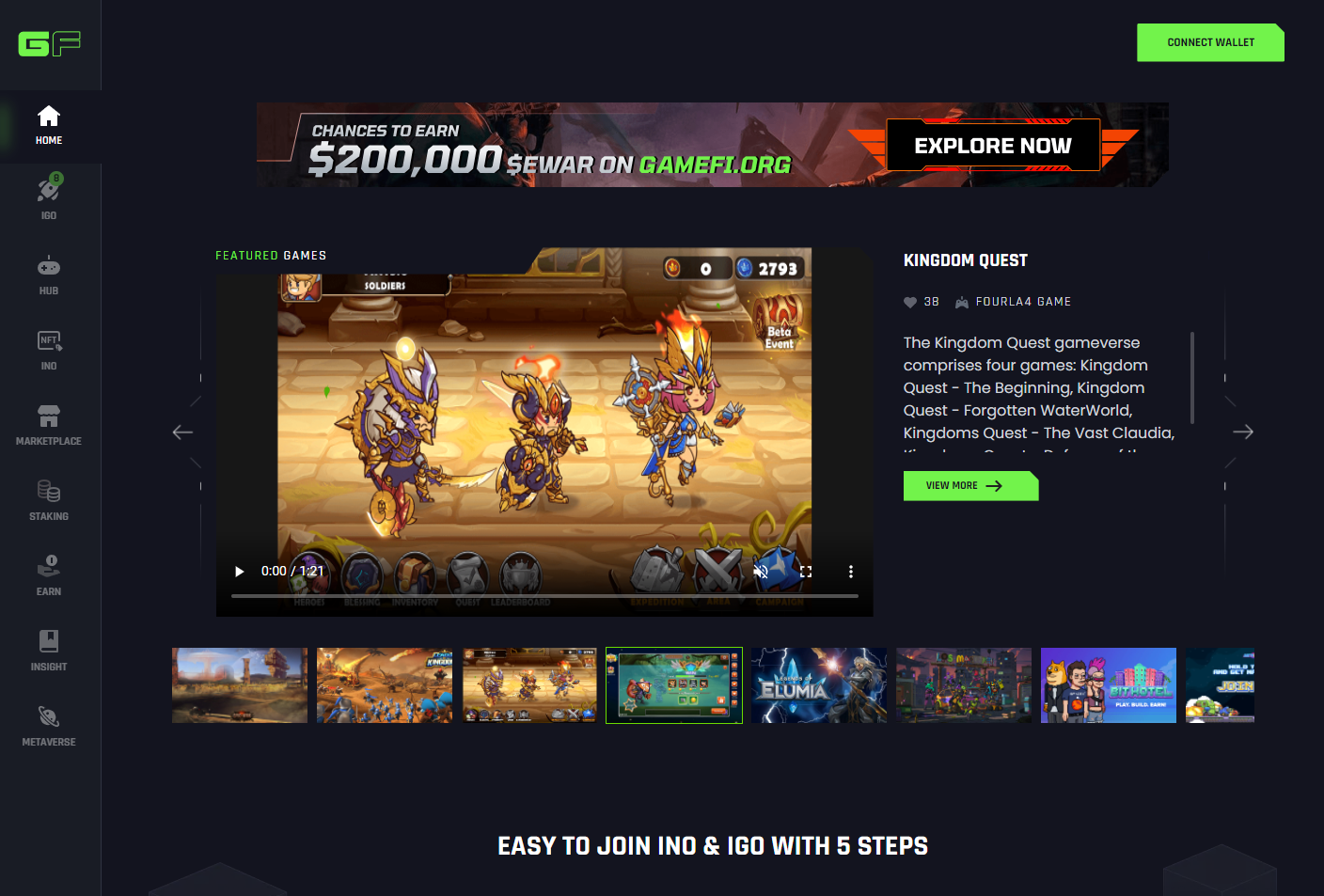 GameFi's primary focus is on helping developers and teams to raise funds for their projects. Their launchpad features some of the hottest Metaverse crypto games on the market, and we recommend keeping a close eye on its launchpad in May 2022.
GameFi is a multi-chain project integrating with the Ethereum and Polygon chains. Users can connect via a Web3 wallet like MetaMask to explore the GameFi ecosystem and launchpad.
Moreover, GameFi also features a finance dashboard where users can stake GAFI tokens to earn a substantial APR on their holdings.
GAFI is the primary utility token on the platform, enabling users to launch IGOs, stake the digital assets for rewards, and interact with the platform.
You can buy GAFI tokens on Hoo, Gate.io, PancakeSwap, BitTurk, KuCoin, BKEX, etc.
Disclosure: This is not trading or investment advice. Always do your research before buying any Metaverse crypto coins.
---
Also Read:
Top 3 Metaverse Crypto Coins Below $0.03 to Watch in May 2022
Follow us on Twitter @thevrsoldier to stay updated with the latest Metaverse news!
Image Source: niphonsubsri/123RF