Metaverse coins continue to dominate the cryptocurrency scene as as many projects continue to see incredible price increases this week. In this article, we list 5 Metaverse coins that have gained over 20% in price over the past 24 hours. The Metaverse coins listed below are ordered by 24 hour price gain, lowest to highest.
#5 Wilder World (WILD) – $6.28

+20.34%
Wilder World is an immersive 5D Metaverse built on top of Ethereum. It features a fully functional Metaverse market that allows users to purchase a variety of items such as cars, sneakers, buildings, and much more.
Wilder World aims to be the first truly liquid, decentralized, and community led NFT marektplace. WILD is the native token to the Wilder World ecosystem and is used to interact with their marketplace and govern the Wilder DAO.
Wilder World announced yesterday that Chad Knight, the former head of 3D design at Nike, join the Wilder World team as head of Cyberwear. It's clear that the recent news got the market excited as Wilder World price went up over 20%, currently trading at $6.31.
WILD has a total supply of 500 million, with a circulating supply of 76.3 million. You can purchase WILD on KuCoin, Uniswap, Gate.io, and a few other smaller exchanges.
At the time of writing, WILD's market cap is at $467 million.
#4 Illuvium (ILV) – $1,287

+20.89%
Illuvium is a blockchain-based open world RPG fantasy game built on top of Ethereum. It's known as the first AAA game on the Ethereum blockchain, which is one of the reasons for its high valuation.
Illuvium features a futuristic landscape where players can embark on a journey and capture creatures called Illuvials. The game includes a battle arena that allows users to earn ILV simply by playing. Players can assemble their Illuvials roster and challenge others to be the best.
In recent news, Illuvium raised $2 million in a strategic funding round from Polemos investment group, which is one of the main reasons for ILV's price rise. The beta version of Illuvium is scheduled to be released in Q1 2022, and Polemos is looking to accelerate user adoption on the platform by building a multilayered network of players.
ILV has a total supply of 7 million, with a circulating supply of 642 thousand. The top exchanges by volume for ILV are: Binance, KuCoin, Gate.io, Poloniex, and Sushiswap.
At the time of writing, ILV's market cap is at $851 million.
#3 Efinity Token – $1.78

+21.32%
Efinity is Enjin's Metaverse project that features a next-generation blockchain for digital assets, built on Polkadot. Enjin was founded in 2009 and has since reached over 20 million gamers worldwide. ENJ established itself as a major player in the NFT world with their highly active marketplace.
With many crypto projects pivoting towards integrating with the Metaverse, it comes as no surprise that Enjin launched Efinity. Since Enjin established itself as a leader in the NFT space, many investors are betting on Efinity's success in 2022.
One of the main reason's for Efinity's recent price hike is most likely due to the team's recent announcement allocating 200M EFI (roughly $360 million), to reward Efinity Crowdload participants. Dedicating such a large amount to give back to the community is a sure way to drive up demand and price for EFI.
EFI has a total supply of 2 billion, with a circulating supply of 169 million. The top exchanges to purchase EFI include: Gate.io, Coinlist Pro, Poloniex, OKEx, Crypto.com and Uniswap.
At the time of writing, EFI's market cap is at $304 million.
#2 Blockchain Monster Hunt (BCMC) – $3.11

+32.49%
Blockchain Monster Hunt is the first multichain NFT monster hunt game on the market. You can find and hunt scarce NFTs, while increasing your catch power, which allows you to catch even rarer monsters and boost your chance of success.
Blockchain Monster Hunt also features as token called BCMC, the token is used for governance, insurance, and to interact with the BCMC Metaverse. The best part about Blockchain Monster Hunt is that users can select their favorite chain to play on, reduce congestion on any single chain.
BCMC hosted an open beta on the Rinkeby Testnet on November 8th, which is now closed. On November 22nd, Blockchain Monster Hunt's official twitter provided a screenshot with a sneak peak for testnet v2, which looked amazing!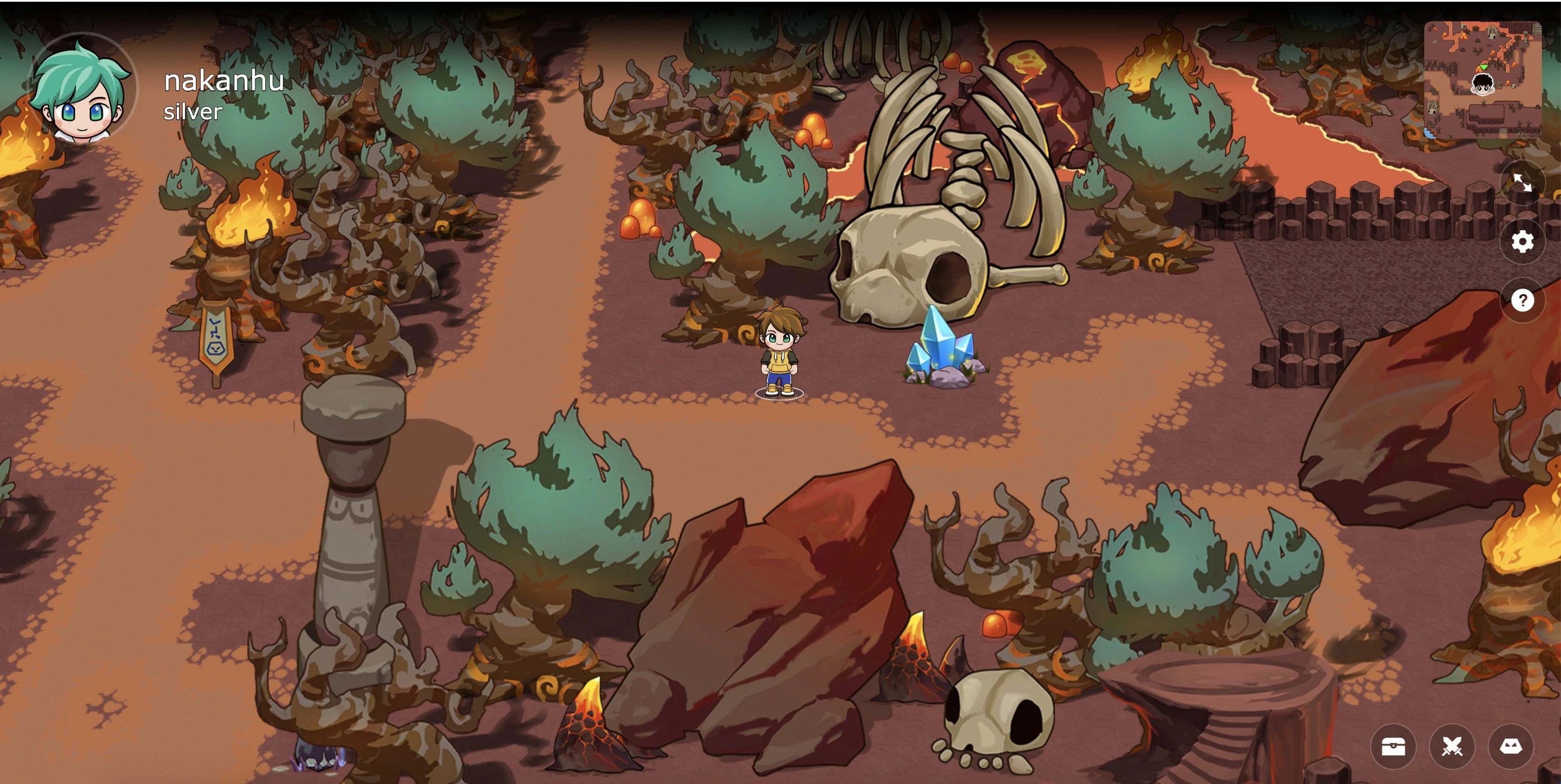 With a successful beta testnet launch and a unique approach to blockchain-based games, Blockchain Monster Hunt's current market cap of $41 million is extremely undervalued to similar projects. Moreover, most of the development and upgrades to BCMC are planned to happen in 2022, which makes this a great long term hold.
BCMC has a total supply of 1 billion, with a circulating supply of 12.3 million. The top exchanges to purchase BCMC include: Gate.io, Uniswap, PancakeSwap, Sushiswap, and QuickSwap.
At the time of writing, BCMC's market cap is at $40 million.
DEAPCoin (DEP) – $0.04731

+39.26%
According to its official website, DEAPCoin describes itself as a "next generation entertainment company that will create a new economy and culture with entertainment and assets in the digital age based on blockchain technology."
Some of DEAP's services include:
PlayMining – A platform that allows users to earn rewards for enjoying games and manga.
NFT Marketplace – A full fledged NFT marketplace by DEP where you can auction, buy and sell your digital collections.
DEAPcoin – the main cryptocurrency used for the PlayMining platform.
PlayMining has a variety of games to choose from, if you're interested in exploring blockchain based games I would highly recommend to check them out.
With a market cap of $163 million and a 24 hour trading volume of $46 million, it's clear that the market is excited about DEP. With the recent price hike, DEP ranks as the top 397th cryptocurrency on the market.
DEP has a total supply of 30 billion, with a circulating supply of 3.26 billion. The top exchanges to purchase DEP include: Bittrex, OKEx, Indodax, Uniswap, and PancakeSwap.
At the time of writing DEP's market cap is at $174 million.
Disclosure: This is not trading or investment advice. Always do your own research before buying any cryptocurrency.
Also Read:
https://thevrsoldier.com/top-15-metaverse-coins-with-a-unit-price-of-under-1/
Follow us on twitter @thevrsoldier to stay up to date with the latest cryptocurrency news, and subscribe to our daily newsletter to never miss another story!