Move-to-earn is the current hype in crypto, following the popular play-to-earn model that most Metaverse and NFT coins adopted. As the name suggests, move-to-earn projects enable users to earn rewards for walking, running, dancing, or simply moving around. Today we look at our pick of the top five move-to-earn coins to watch in April 2022, ordered by the current market capitalization, lowest to highest.
#5 DOSE (DOSE) – $6.7 million
Launched in November 2021, DOSE is the primary utility asset for the OliveX gamified fitness ecosystem. Users receive DOSE tokens for completing workout-based gameplay in various titles on the platform, including Dustland Runner, Dustland Rider, 22 Pushups, and more.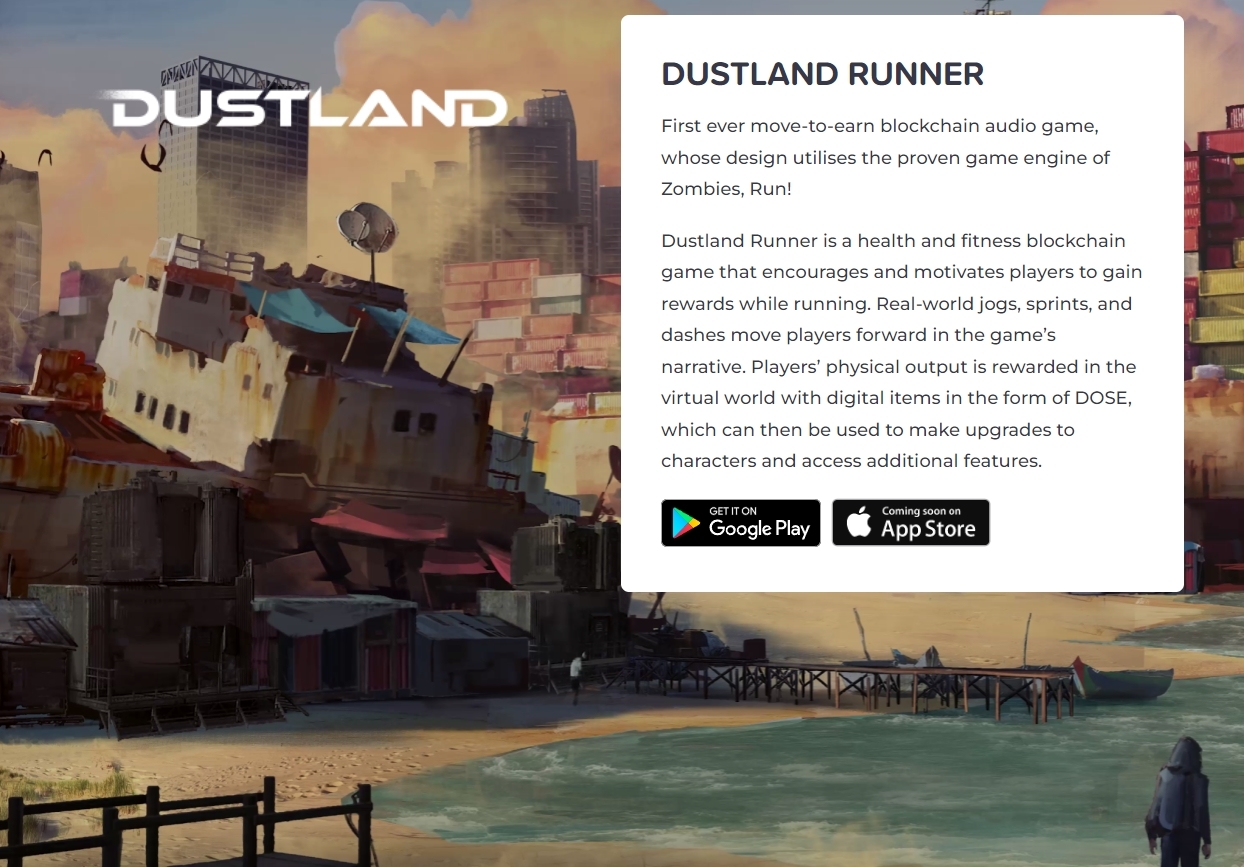 Users are rewarded with DOSE tokens for completing activities that enable players to purchase NFTs, unlock items, participate in special events, etc.
For those not familiar with OliveX, it's a leading gamified fitness developer based in Asia. It's building a fitness Metaverse where players can work out at various places, such as at home or the gym, and earn rewards in tokens.
OliveX's strategy and vision are to develop and invest in several move-to-earn titles to build a fully open and interoperable Metaverse in collaboration with a number of strategic partners. Some of OliveX's revenue streams will include LAND owned in The Sandbox, and recently, the project made headlines when the platform integrated ApeCoin with its Metaverse.
OliveX partnered with APE to introduce an exciting mission: Operation Ape. Players that hold an Operation Ape Exclusive Access Pass NFT will be granted entry into unique side missions and allowed to earn DOSE tokens.
DOSE is the primary utility, purchase, and action asset on the OliveX ecosystem, currently boasting a market cap of $6.7 million and rising. DOSE is one of the most underrated move-to-earn and metaverse projects on the market, and we recommend keeping a close eye on the token in April 2022.
You can purchase DOSE on Gate.io, Uniswap (V2), OKX, MEXC, PancakeSwap (V2), SushiSwap, ApeSwap (BSC), AAX, Hoo, and more.
#4 Step (STEP) – $43 million
Launched in January 2022, Step (STEP) is a move-to-earn project that provides users with daily rewards for walking. The mobile app is currently available for users to check out on iOS and Android devices, and we recommend checking it out if you're looking to start earning rewards.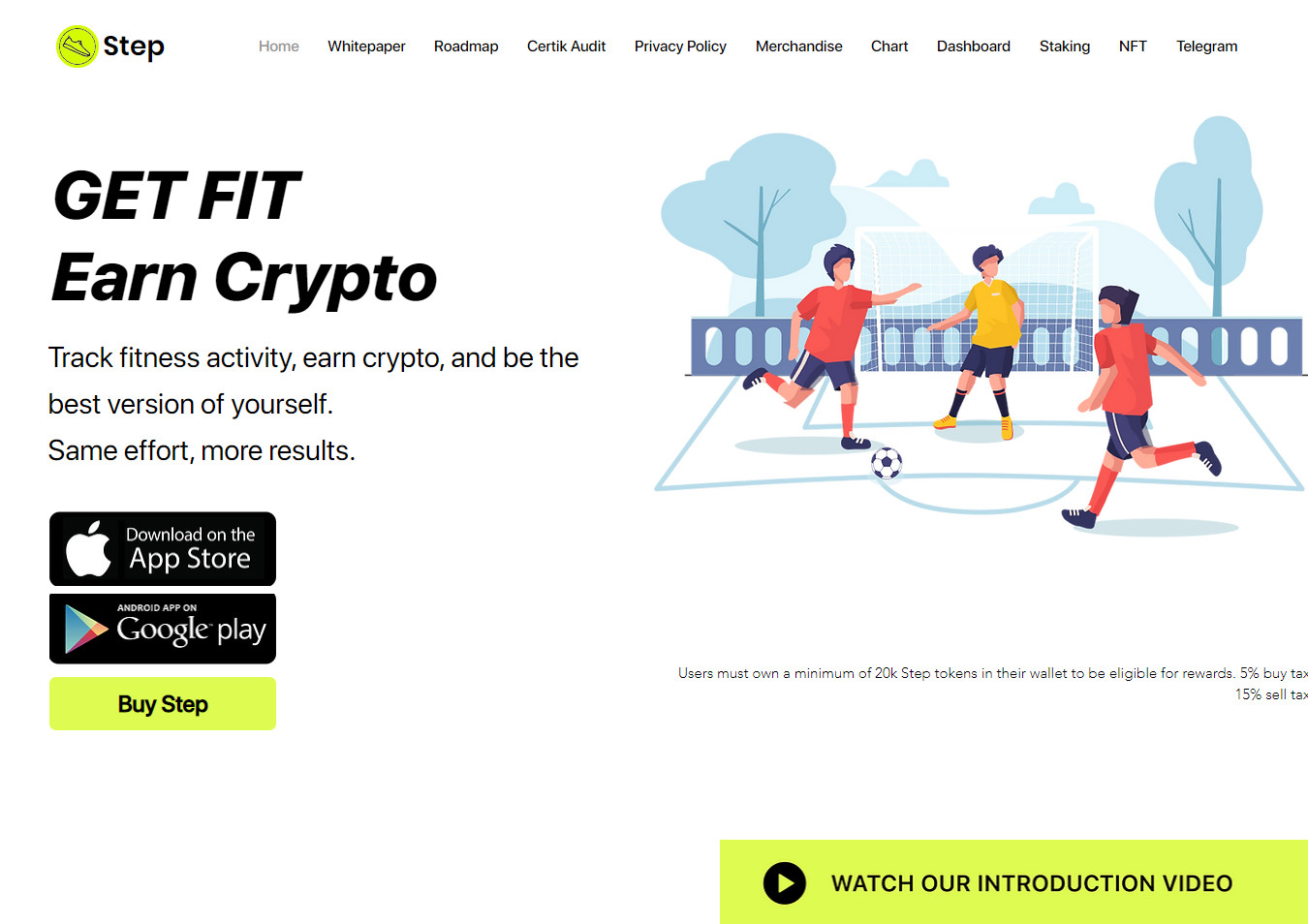 Keep in mind that users must hold at least 20k STEP tokens to start earning rewards (roughly $1k at writing). In addition, the maximum amount users can receive in a single day is $10, which can be earned by completing 30k steps.
Users are rewarded in the form of BNB, and the reward pool comes from the transaction fees the project collects from users buying and selling the token.
With a current market cap of $43 million, STEP is highly undervalued, making it an excellent opportunity to accumulate some tokens before it hits the $100 million market cap. While the initial investment of $1000 to start earning rewards from STEP could be a significant drawback for the project, the developers announced that the 20k token requirements would be cut down soon, hopefully incentivizing more users to join the platform to start earning rewards.
STEP is the primary BEP-20 utility asset on the platform, distributed to users as rewards. It's worth noting that STEP has a 5% buy and a 15% sell tax, so make sure to keep that in mind in case you're looking to buy and sell the token for profit.
You can purchase STEP on PancakeSwap (V2), LBank, and BitMart.
#3 Genopets (GENE) – $51 million
Launched in November 2021, Genopets (GENE) is the world's first Solana-based move-to-earn NFT-based game. Inspired by PokemonGo, the game integrates the popular play-to-earn model enabling users to earn rewards for collecting NFT monsters called Genopets.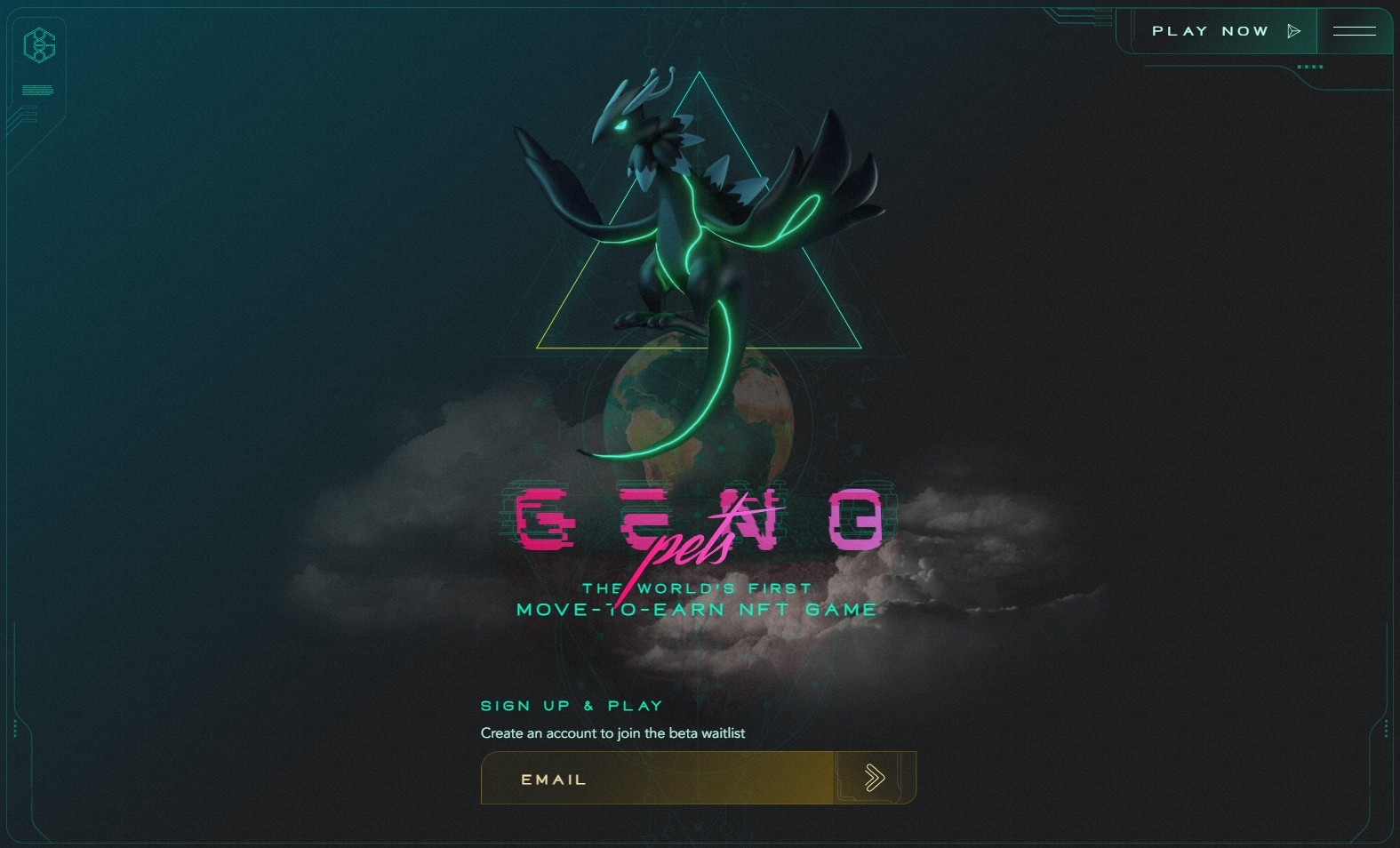 Users can connect their Fitbit to their Genopets account and earn GENE tokens. The tokens can be utilized to upgrade your Genopet's style and performance and craft valuable items.
In addition, Genopets features a battle arena, enabling players to compete in fast-paced mini-games for move-sets and item rewards from opponents.
Users can sign up for the public beta waitlist for early access. Keep in mind that priority access will be granted to Genesis Genopet owners, Discord DNA members, Guild Partners, and GENE token stakers.
GENE is the primary Solana-based utility asset distributed to users as rewards. Also, it enables holders to vote on proposals initiated by the Genopets DAO that shape the project's future.
You can purchase GENE on FTX, Bybit, Raydium, PancakeSwap (V2), MEXC, BKEX, Hoo, etc.
#2 Dotmoovs (MOOV) – $63 million
Launched in June 2021, Dotmoovs is one of the most anticipated move-to-earn tokens on the market, with its upcoming release of dance battles scheduled to drop around April 29th, the International Dance Day.
Dotmoovs features a fully functional mobile app that allows users to compete against others in freestyle soccer performances, incentivizing players to practice soccer and earn rewards. In addition, the platform features a robust NFT marketplace we recommend checking out: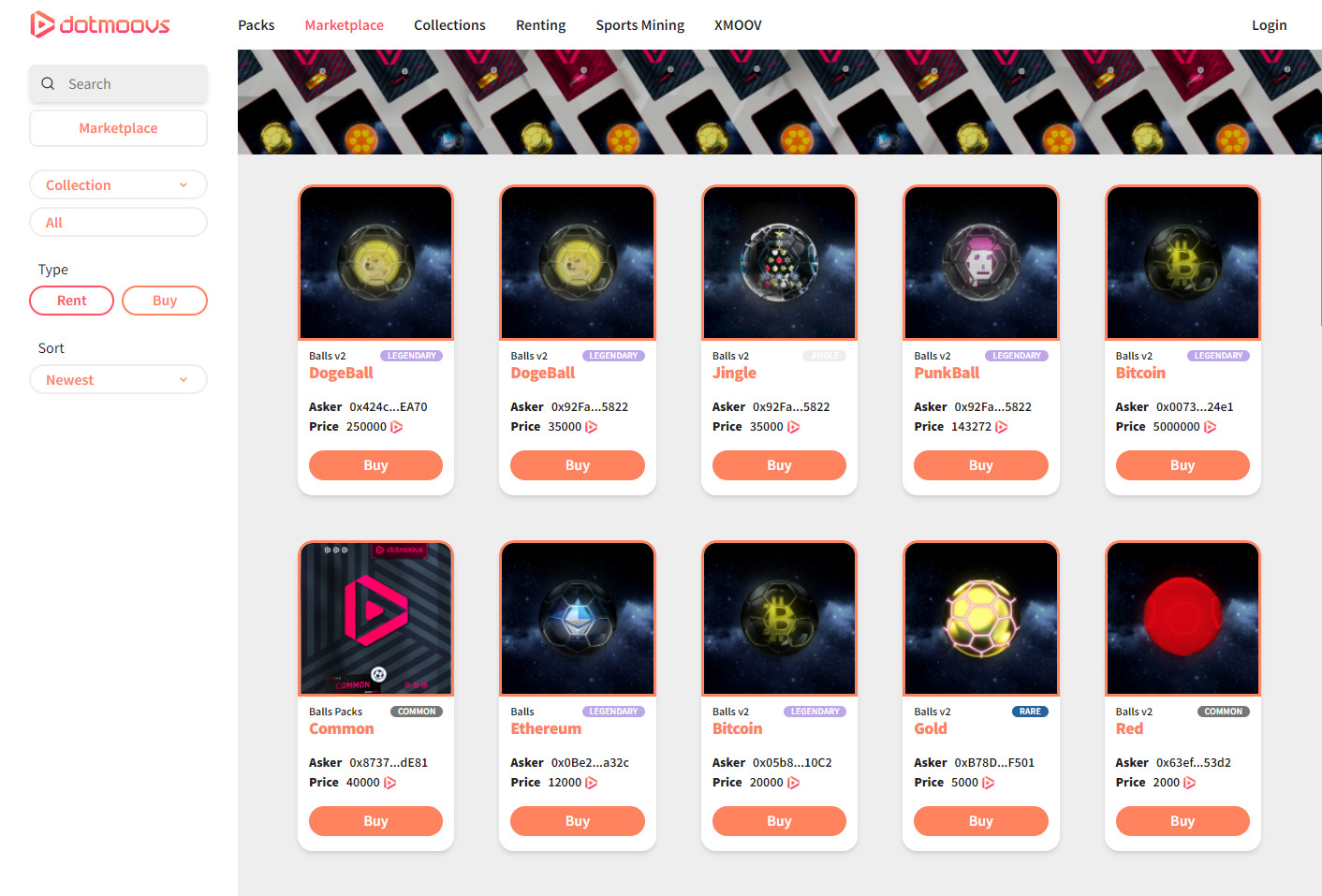 Dotmoovs could become the next crypto TikTok once its dance features are released and users can compete against each other in dance competitions. We all know how popular TikTok is, and it wouldn't be surprising if Dotmoovs onboards millions of users not only to its platform but introduces them to cryptocurrency as well.
MOOV is the native token to the platform that users receive as a reward for winning. It features a market cap of $36 million at writing and has been performing exceptionally well this week, rising by over 100% in the past seven days. As the upcoming launch date of April 29th is approaching, MOOV is a must-watch this month.
You can purchase MOOV on Gate.io, PancakeSwap, Uniswap, BitGlobal, etc.
#1 STEPN (GMT) – $2 billion
Launched in March 2022, STEPN (GMT) is the leading move-to-earn cryptocurrency with the highest market capitalization of all the projects on this list, boasting a market cap of over $2 billion at writing and a 24-hour trading volume of over 1.8 billion.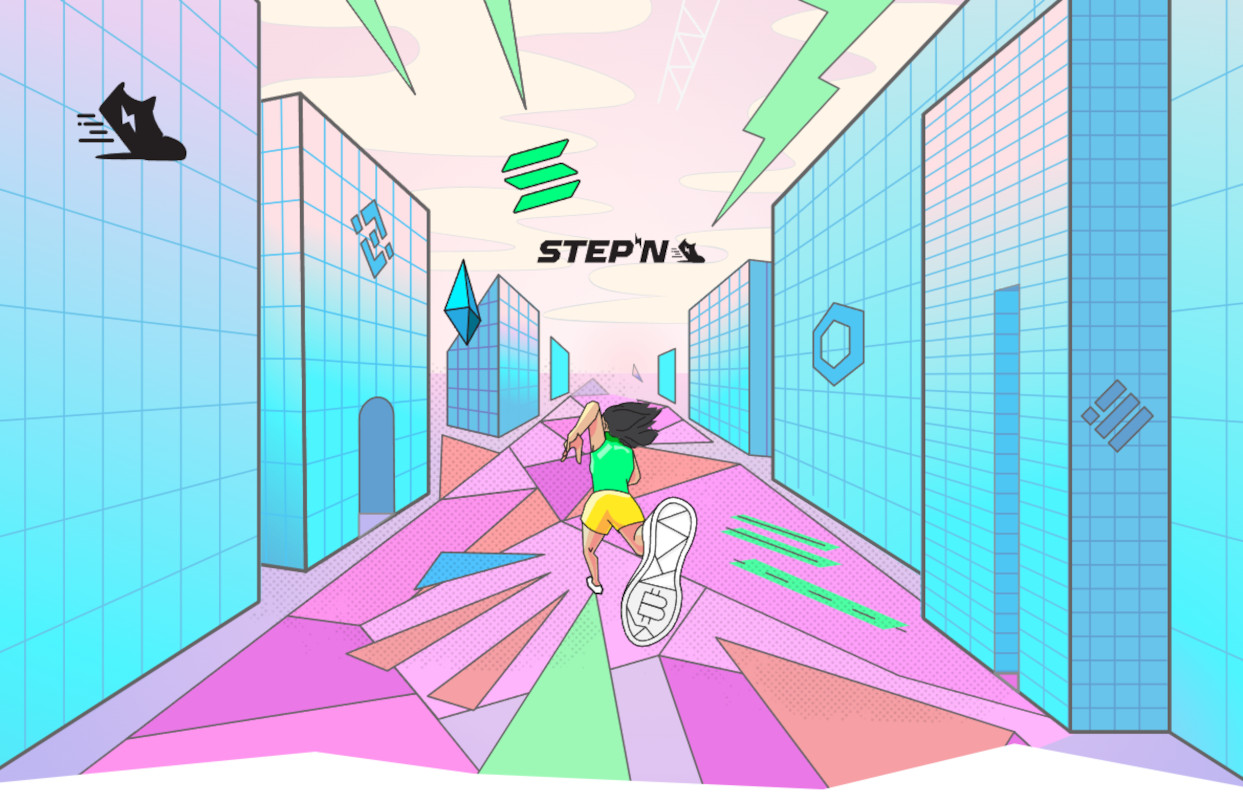 STEPN describes itself as a Web3 lifestyle app with game-fi and social-fi elements enabling players to make significant earnings by walking, jogging, or running outdoors.
The project is Solana-based and requires users to purchase shoes in the form of NFTs to start earning rewards. There are several types of shoes available, each offering various earning levels. The Shoe NFTs get damaged with use, and tokens must be used to repair them.
STEPN features an in-app NFT marketplace where users can purchase different shoes. A basic shoe NFT costs roughly 12 SOL, approximately $1200 at writing. However, the relatively high entry cost can be offset by the significant rewards that users can earn from the project.
GMT is the primary Solana-based governance asset on the platform enabling holders to vote on proposals initiated by the DAO and used to pay for shoe customization fees. The project also features the GST utility asset distributed to users as rewards, leveling up shoe NFTs, unlocking sneaker sockets, etc.
You can purchase GMT on Binance, Gate.io, KuCoin, FTX, Huobi Global, Phemex, MEXC, LBank, Serum DEX, Biswap, and more.
Disclosure: This is not trading or investment advice. Always do your research before buying any move-to-earn coins.
---
Also Read:
Knight Commander NFTs Sell Out in Minutes on Theta Marketplace, Now Selling for Double the Drop Price
Follow us on Twitter @thevrsoldier to stay updated with the latest Metaverse news!