After we published our Top 15 Metaverse Coins With a Unit Price of Under $1 article, we received a tip about Ecomi's OMI token and the VeVe app. The user claimed to have made over $9k on the OMI token and over $5k on the Veve app.
In this article, we're going to take a closer look at Ecomi Token and the VeVe app and see what all the hype is about.
What Is ECOMI?
ECOMI is a Singapore-based company that created VeVe, a blockchain-based NFT marketplace enabling users to buy, sell, and trade their digital collectibles.
What makes VeVe unique, are their brand partnerships with major licensors in the traditional collectibles market, the likes of which include: Warner Brothers, Capcom, CBS, Cartoon Network and more.
What Is VeVe?
VeVe is a mobile app that's available on both Android and iOS devices. Once you download VeVe, you're prompted to create an account. After your account is created you can browse the various collections and comics available on the platform.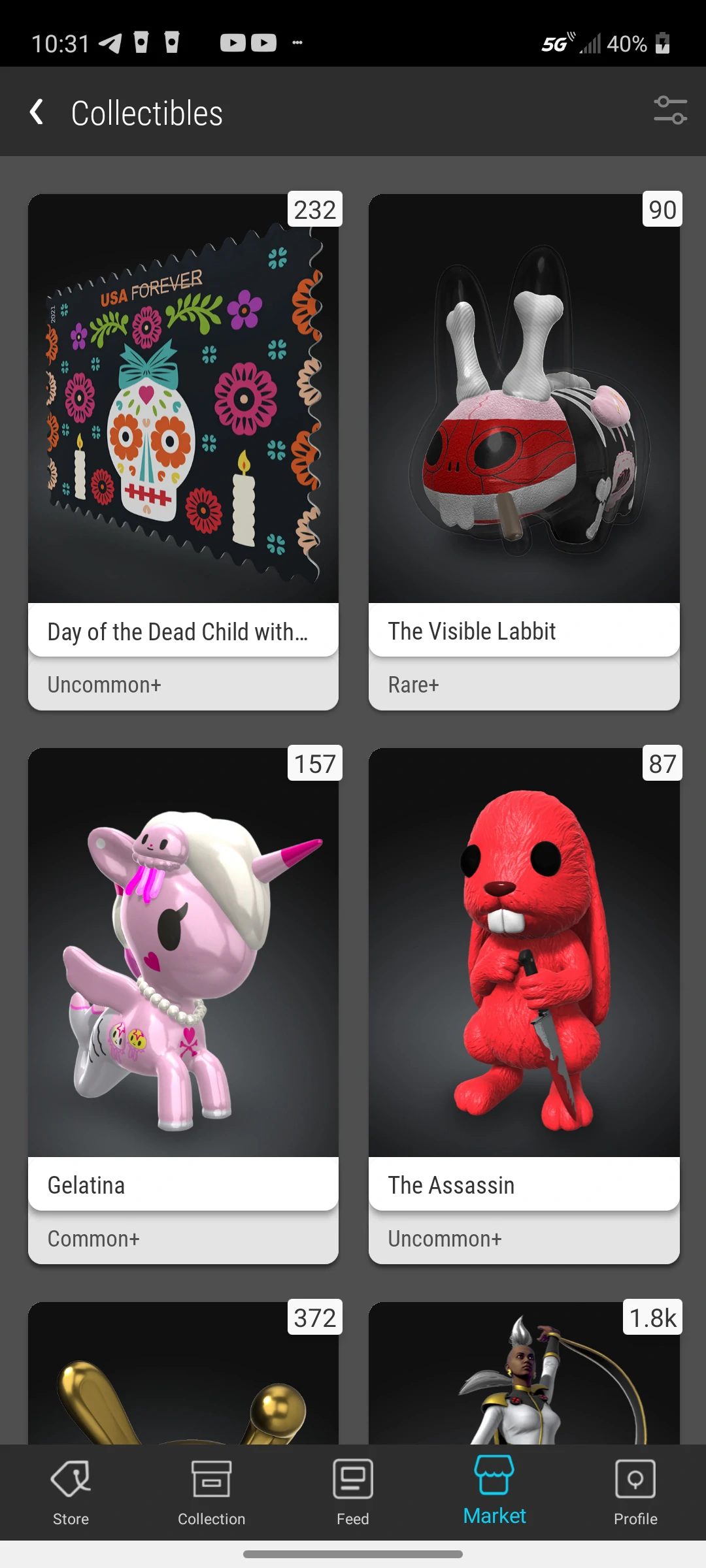 The collections are listed in Gems, which can be purchased via traditional in-app payment methods like Credit Card, Google Pay, Apple Pay, etc. 1 Gem = $1 USD.
The connection between ECOMI's OMI token and VeVe's app, is the fact that when users purchase Gems, they also burn that value of OMI tokens from the circulating supply. This automatic burn mechanism is a perfect example of the power of blockchain and DeFi for traditional markets.
While purchasing Gems doesn't magically give you OMI tokens, the burn transaction does happen on the blockchain and can be tracked via VeVe's token tracker. This means the more VeVe's userbase grows, the lower the supply of OMI will become.
OMI Price & Tokenomics
At the time of writing, ECOMI's OMI token is trading at $0.0065, with a 24 hour trading volume of $8.5 million.
OMI's market cap is at $1.09 billion, placing it as the 217th largest cryptocurrency on the market.
OMI has a total supply of 750 billion, with a circulating supply of 166.2 billion. As mentioned above, the circulating supply is shrinking due to the burn mechanism.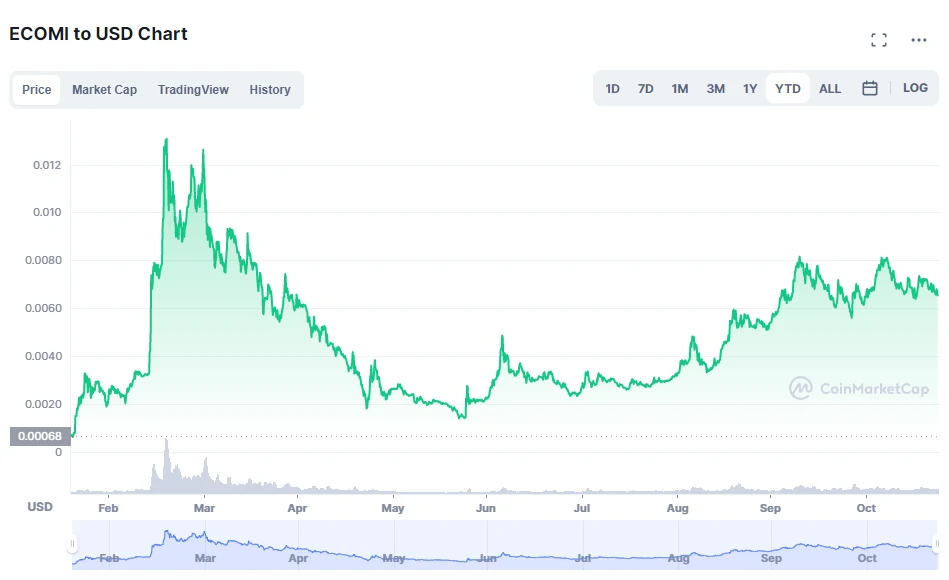 OMI's previous all time high was back in March, when it hit $0.012 followed by a 3 month decline to a low of $0.0014. Since then, the market has been on a bullish trajectory with the trading volume picking up.
You can purchase OMI via USDT on a variety of exchanges, some of which include: Gate.io, AscendEX (Bitmax), OKEx and BitForex. OMI is also available for purchase with ETH on Gate.io.
With the fully functional app and the token burn mechanism, OMI makes for a great pick for 2022. If crypto markets end up doing well in December, OMI could easily surpass its previous all time high.
Disclosure: This is not trading or investment advice. Always do your own research before buying any cryptocurrency.
Also Read:
Follow us on twitter @thevrsoldier to stay up to date with the latest cryptocurrency news, and subscribe to our daily newsletter to never miss another story!