There's been much fuss on Twitter trends on the $DUST Protocol, and many people don't even know the protocol. Let's examine what the DUST Protocol is and why the sudden attention on the project lately.
DUST token is issued on the popular and fastest-growing Solana Blockchain. $Dust is an SPL token based on the Solana Blockchain. It was created with a starting zero supply. $DUST also describes itself as a playable social game.
SPL (Solana Program Library) Tokens are fungible tokens built and live on Solana Network Blockchain. By being built on the Solana Ecosystem, they will have access to the Network's scalability and high performance. Additionally, Similar to how an ERC20 asset uses ETH for transactions, these assets also utilize SOL for their transactions.
Solana is an open-source project implementing a new, high-performance, permissionless blockchain. Solana is notable as the fastest-growing blockchain in the cryptocurrency space.
Tokenomics
$DUST protocol has a total maximum supply of 33,300,000 DUST. According to the project's docs, there will be three halving periods. Every halving is designed to reduce DUST staking rewards by 50%.
First Halving – 16,650,000 $DUST tokens mined.
Second Halving – 24,975,000 $DUST tokens mined.
Third Halving – 29,137,500 $DUST tokens mined.
DeGods is an experimental collection of NFTs with an initial total of 10,000. Every DeGod has access to mine 2.5 DUST per day. The only way a DeGod can mine DUST is via the staking program.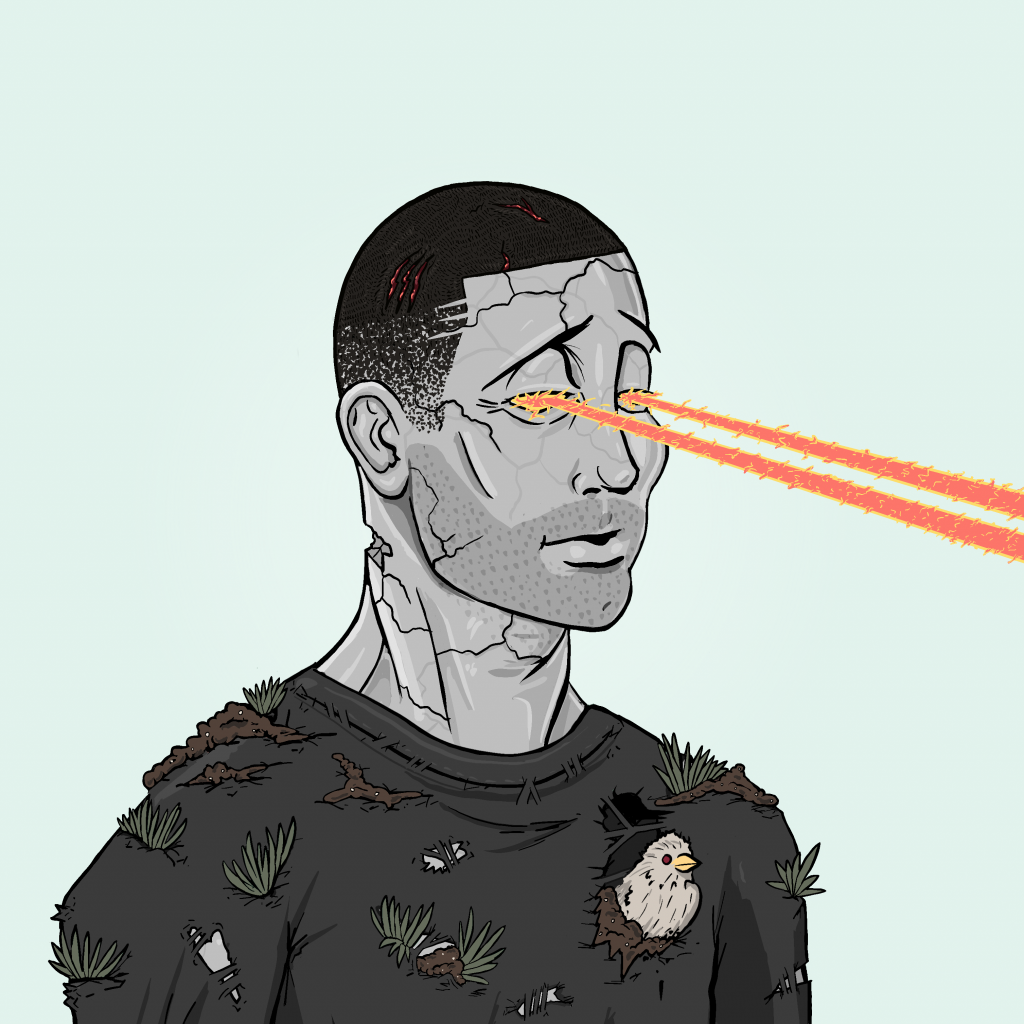 While every DeadGod can mine 7.5 DUST per day. The only way a DeadGod can mine DUST is also through staking.
DeadGods is the first DeGods $DUST upgrade.
$DUST Protocol Utility
The DeDAO will host DUST auctions & raffles for:
Exclusive Whitelist Spots
NFTs held in the DeDAO Vault
and a lot more…
According to the documentation, The DeDAO will look for and take advantage of opportunities to incorporate DUST utility into significant projects in the Solana Ecosystem.
Notably, All $DUST from the Dust Store will be held by the DeDAO treasury.
Furthermore, DeadGods will:
Cost 1000 DUST per DeGod.
Also, generate 3x daily DUST rewards.
Replace the image & metadata of the upgraded DeGod.
Users will be able to swap the original and the DeadGod image.
Some of the examples of $DUST utility that will be integrated into notable projects on the Solana Ecosystem include:
PvP (Player Vs. Player) & P2E(Play-to-Earn) NFT Games
Accepted Currency In Multiple Marketplaces following DeGods plan for integration.
This utility is based solely on the fact that DeGods is building an ecosystem where $DUST will be used as the currency of the space, whereby buying, selling, and minting NFTs will be accessible.
Furthermore, the project's document highlighted that deadgods is not the end but only the beginning. There are plans for the next one to come with a new, separate nft, which will only be mintable in $DUST.
$DUST Price Action
Today's DUST Protocol price is $3.59, with a 24-hour trading volume of $8,997,841, up 69.53%. $DUST Protocol is up 13.67% in the last 24 hours with a current CoinMarketCap ranking number #2724. Some top cryptocurrency exchanges for trading DUST Protocol currently are MEXC, Jupiter, Serum DEX, Orca, and Raydium.
The price has recorded an over 200% increase according to data from CoinMarketCap, rising from $1.1 on around 13th June 2022 to top $3.7 levels a few days ago. The asset peaked at $6.1 around 11th April 2022 until it dipped to $0.87 in May of the same year.
Aside from VGX with about 200% profit and BURGER with nearly a 40% increase, this is a notable price spike we are currently seeing in the general cryptocurrency market despite the dull market and fear of further declines.
Disclosure: This is not trading or investment advice. Always do your research before buying any cryptocurrency or investing in any service.
Follow us on Twitter @thevrsoldier to stay updated with the latest Metaverse, NFT, AI, Cybersecurity, Supercomputer, and Cryptocurrency news!
Image Source: kviztln/123RF // Image Effects by Colorcinch