Bitcoin cannot get out of the range it has been trading in since February. Nevertheless, according to Glassnode analysts, the redistribution of coins from speculative investors to hodlers has already been completed.
The experts again reminded traders about the accumulation of coins in the range of $35,000 – $42,000. Comparing UTXO at the time of writing this piece and as of January 22 (indicated by the blue dashed line), they came to the following conclusions:
The last 2.5 months of consolidation have not led to active action, including among those holding coins at a loss;

Many investors refilled their portfolios at prices between $38,000 and $45,000;

The majority of bitcoin purchased at prices above $40,000 went into the portfolios of people who can be classified as holders;

Most of the coins distributed came from "dip hunters" in the $32,000 – $36,000 range and long-term investors who bought bitcoins at $3,000 – $4,000

There was a decrease in the share of those who bought after the record high in November (they made a loss).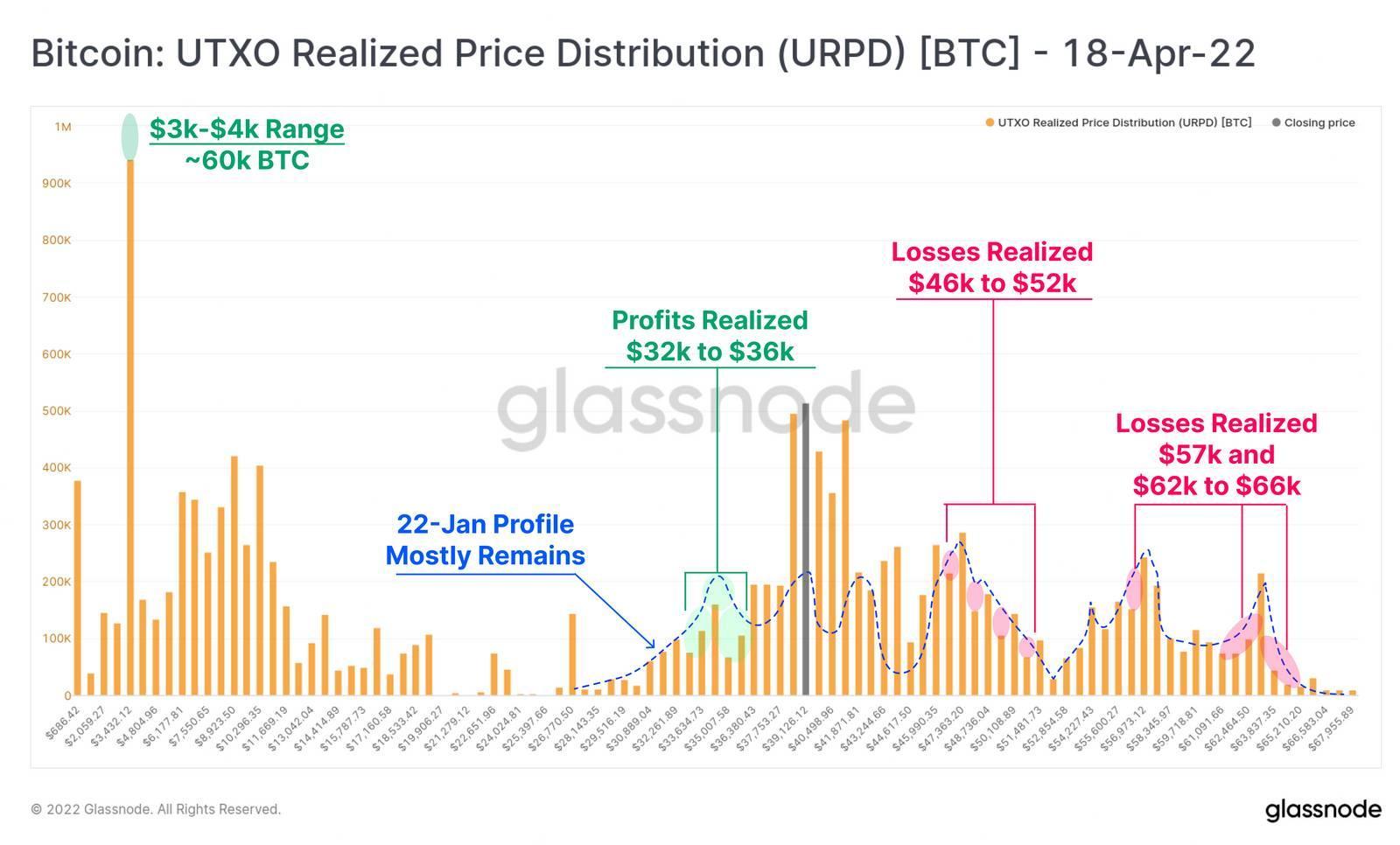 According to the data, there are few speculators left in the market who bought BTC in the $50,000-60,000 range. Most purchases are concentrated in the $38,000-$50,000 levels.
Hodlers hold 15.2% of the total market supply at a loss after the ongoing 50% correction. According to analysts, this confirms the low probability of continued selling pressure.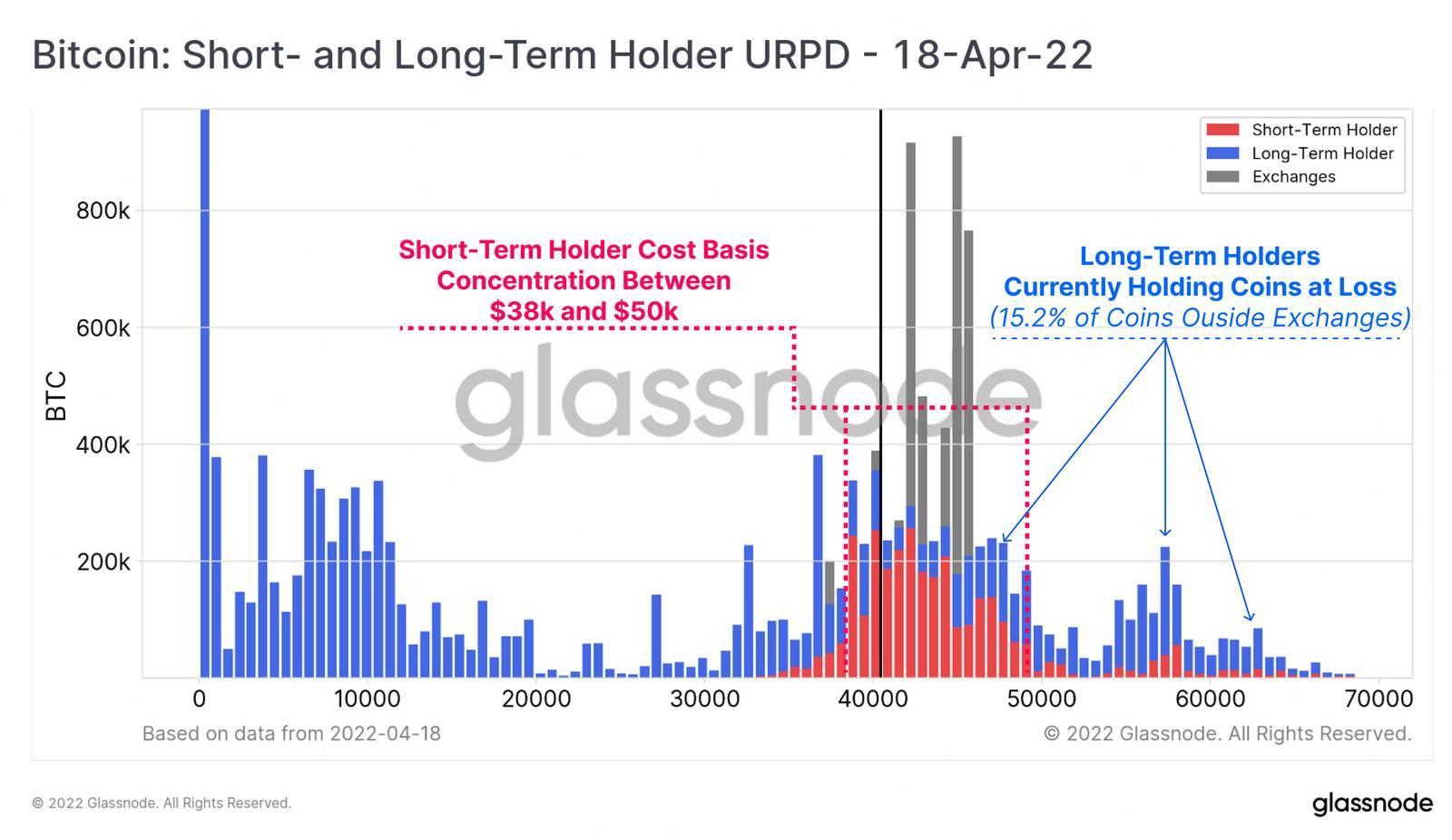 From weak hands to diamonds
Historically, the rate at which coins move into unrealized loss territory during the current correction is significant.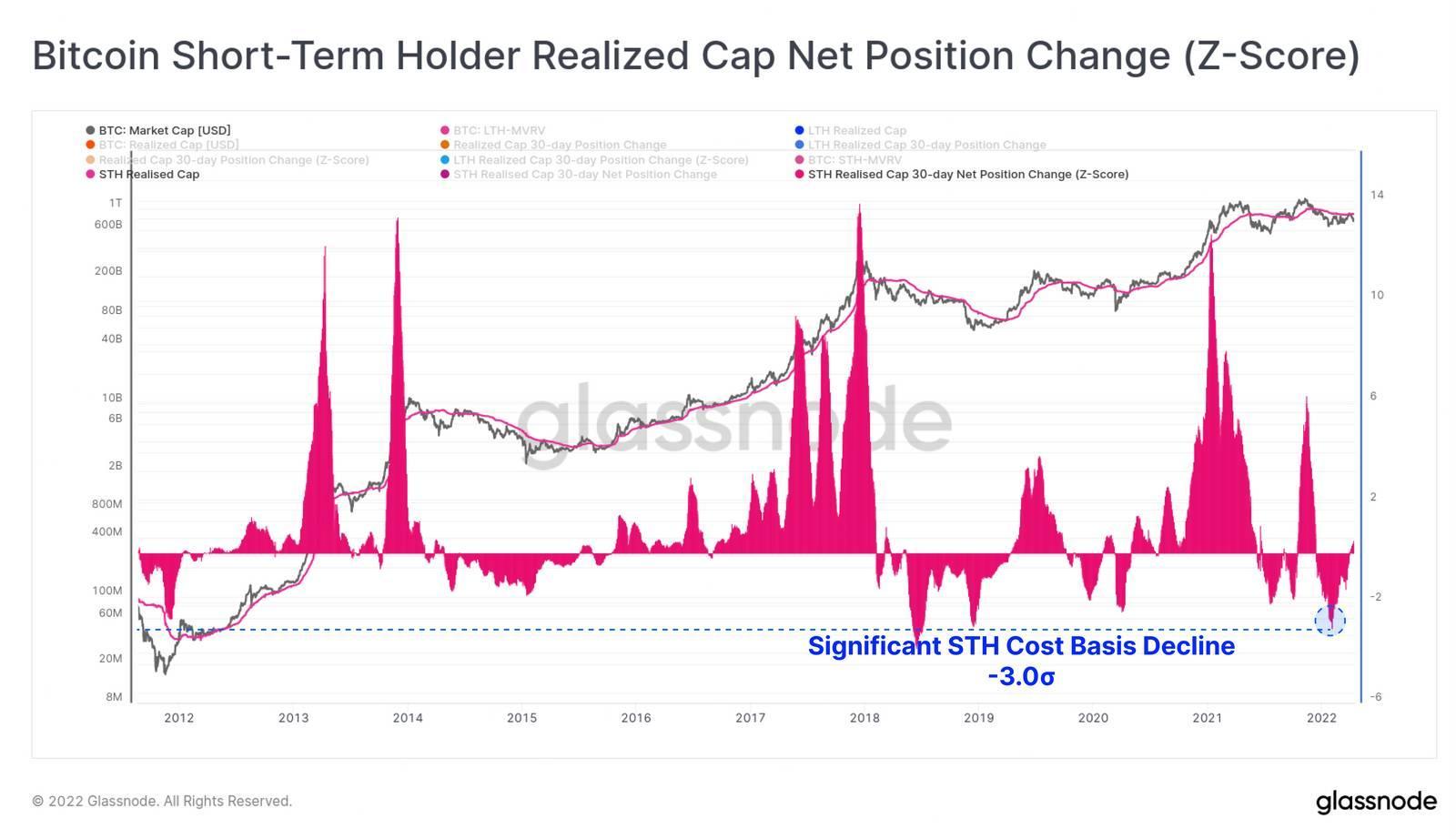 Such a severe decline in net realized capitalization attributable to short-term investors (3 standard deviations) has only been seen twice – during the extremes of the 2018 bear market. The current dynamic has also surpassed the July 2021 correction.
Analysts noted an even more significant decline (4.5 standard deviations) in the long-term investor indicator. Such a situation has never occurred before.
The most convincing explanation for this trend is the capitulation of hodlers, who were spooked by the pace of the current correction.
Analysts identified buying at below-average prices and speculative investors moving into the long-term investor category as less critical factors.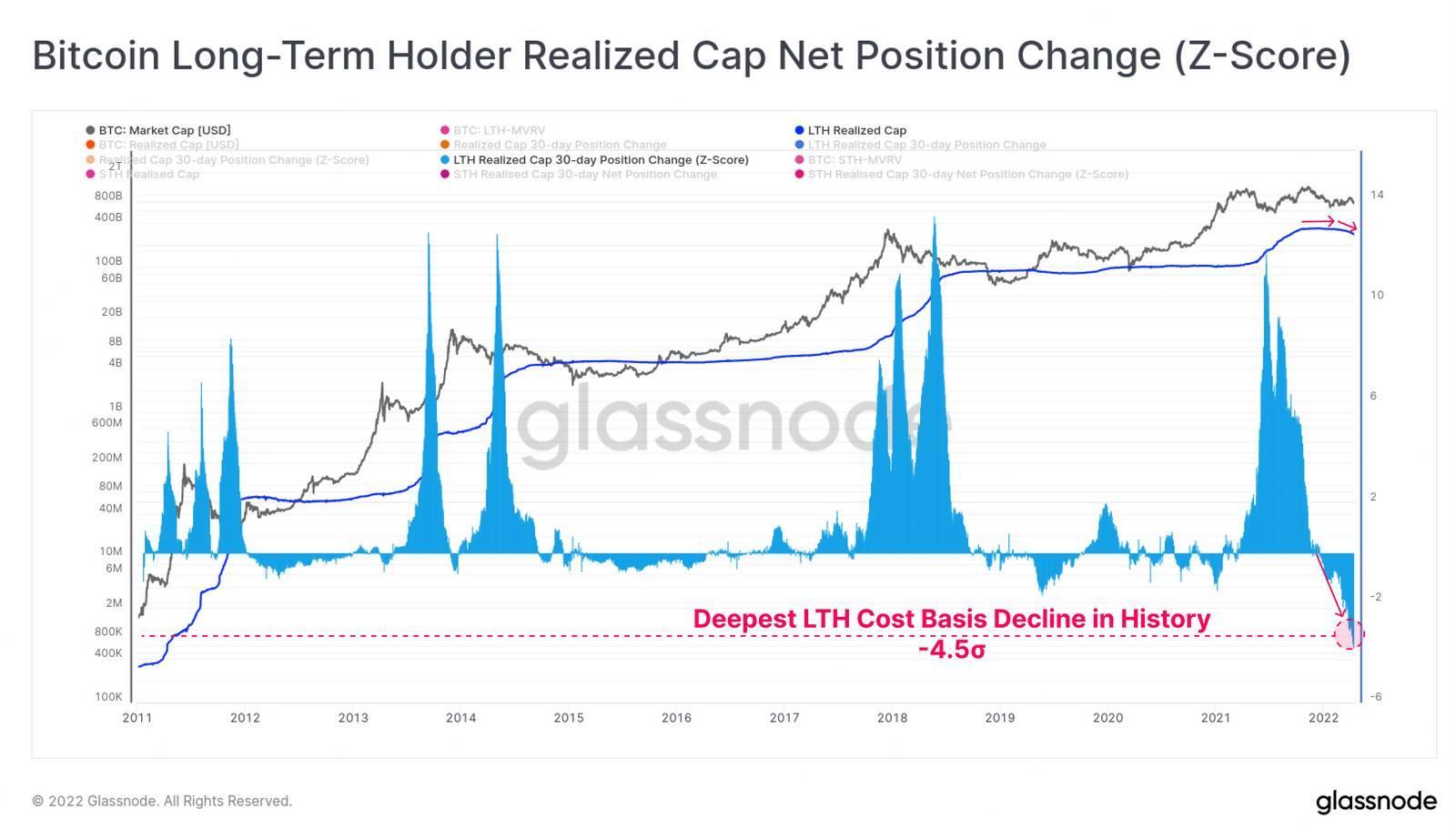 Earlier, Arcane Research analysts said that the correlation between bitcoin and technology stocks had peaked since July 2020, signaling Bitcoin's tremendous long-term potential and a possibility of hitting $100k soon.
Disclosure: This is not trading or investment advice. Always do your research before buying any cryptocurrency.
---
Also Read:
Knight Commander NFTs Sell Out in Minutes on Theta Marketplace, Now Selling for Double the Drop Price
Follow us on Twitter @thevrsoldier to stay updated with the latest Metaverse news!
Image Source: Visual Generation/Shutterstock.com