The latest technology in the printing industry, 3D printing, has replaced the conventional printing industry. Many businesses have moved to 3D printing processes since it is less expensive for printing companies to manufacture and assemble. Stocks related to 3D printing are currently available for a sizable discount, precisely because of the widespread inflation fears that permeate all markets.
This industry has the potential to expand in a single year as it looks to expand into some of the top markets like the metal, electronics, and medical device industries. Even growth investor Cathie Wood has developed a manufacturing technology fund through her business ARK Invest, The 3D Printing ETF (NYSEMKT: PRNT).
The top 5 3D printing stocks you should purchase if you're searching for long-term returns should include the ones listed below.
Note: This list is ordered by their market capitalization from lowest to highest.
Desktop Metal Inc. (DM)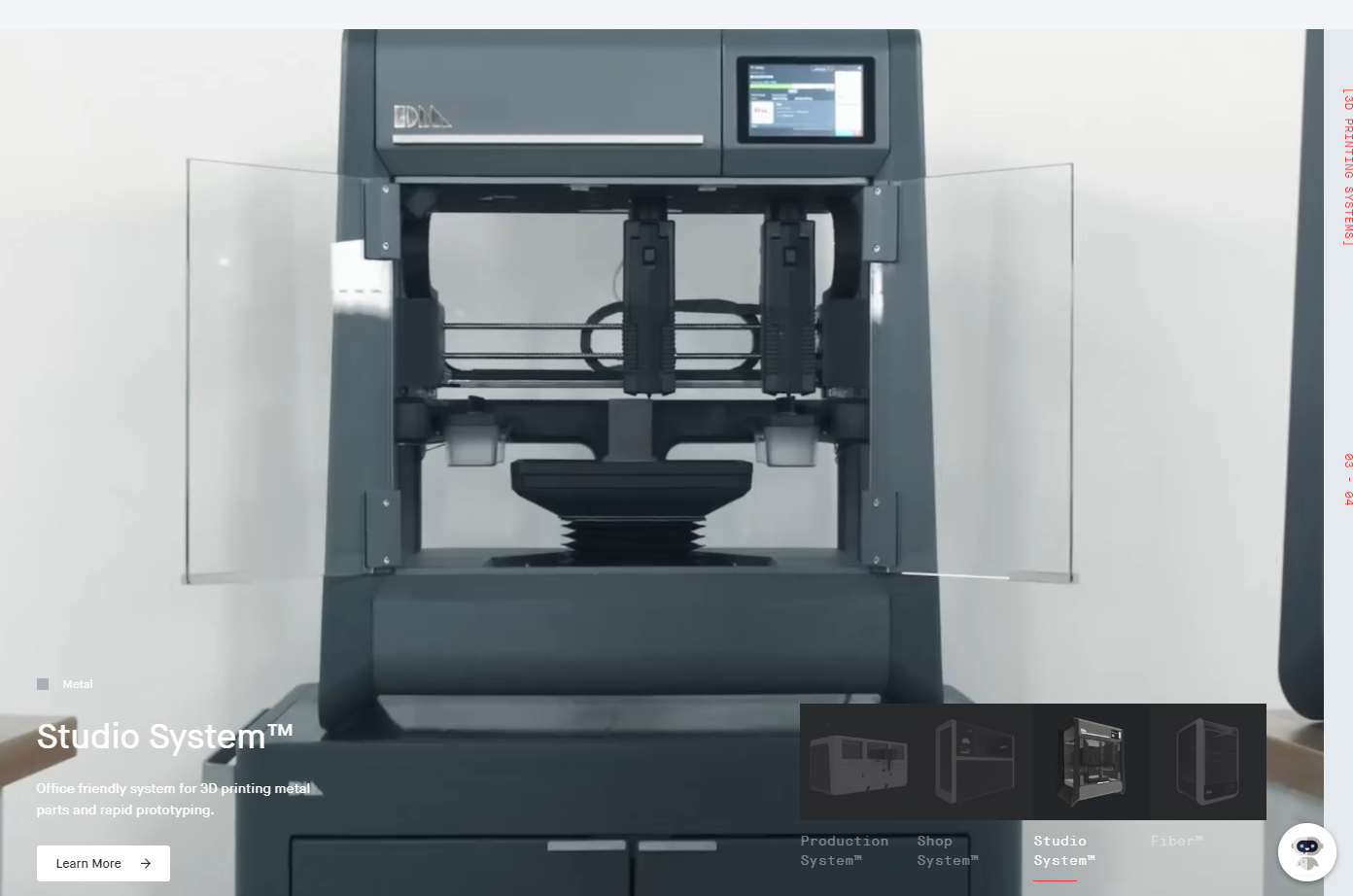 Sector – Technology 
Market Cap – $758,576,394
Price – $2.42
Desktop Metal creates 3D printing gear and related design software for items made of metal and carbon fibers. Smaller systems offered by the company may handle prototyping and one-off products, while larger printers are built to production standards for use in manufacturing plants.
Companies in the automobile, consumer goods, and heavy industrial equipment industries are served by Desktop Metal. This encompasses the capability for mass production runs and small-scale Studio System technologies.
However, the company is still losing money, and worries about rising borrowing prices and the possibility of a recession that could create challenges have put a lot of pressure on the stock.
Although there is no doubt that this is a high-risk investment, Desktop Metal might still be worth a look if you want a 3D printing stock expanding impressively despite recent dips.
Materialise NV (MTLS)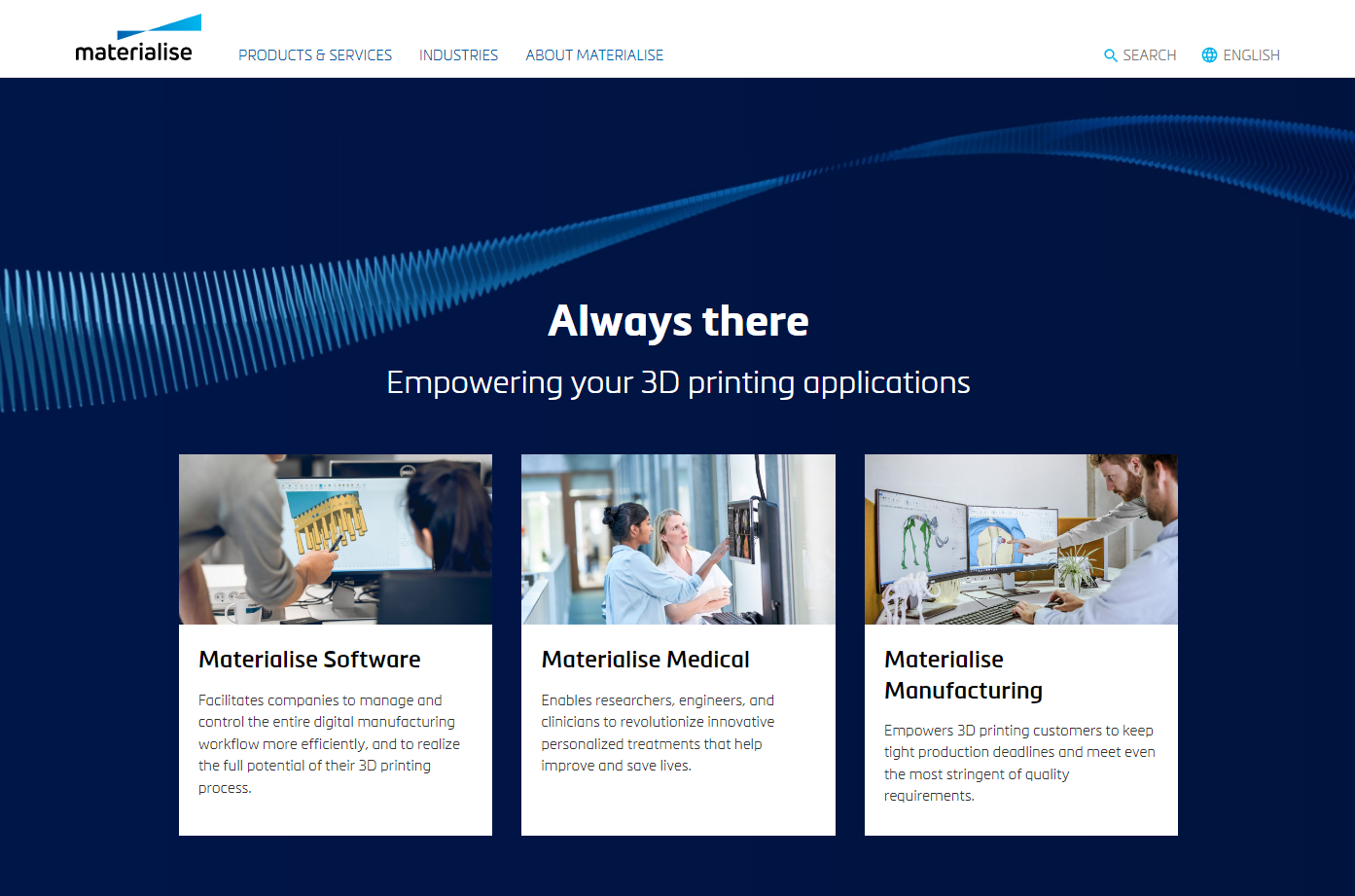 Sector – Technology 
Market Cap – $802,673,250
Price – $13.59
Materialise provides software and support for 3D printing with particular biotechnology applications. The company originated in early 1990s Belgium, where it initially concentrated on medical technology and 3D imaging of the human body.
It serves a range of industries, including healthcare, aerospace, and automotive. 
It signed a significant contract with a manufacturer of hearing aids in the 2000s to offer these devices in custom, on-demand production based on the unique needs of individual patients, and the rest is history.
After its recent falls, it would be worthwhile to take a closer look at MTLS if you're looking for a long-term play on 21st-century healthcare. Theoretically, it is less cyclically dependent on manufacturing patterns than some of the other companies because it services medical device companies, hospitals, universities, and research institutions.
Stratasys Ltd. (SSYS)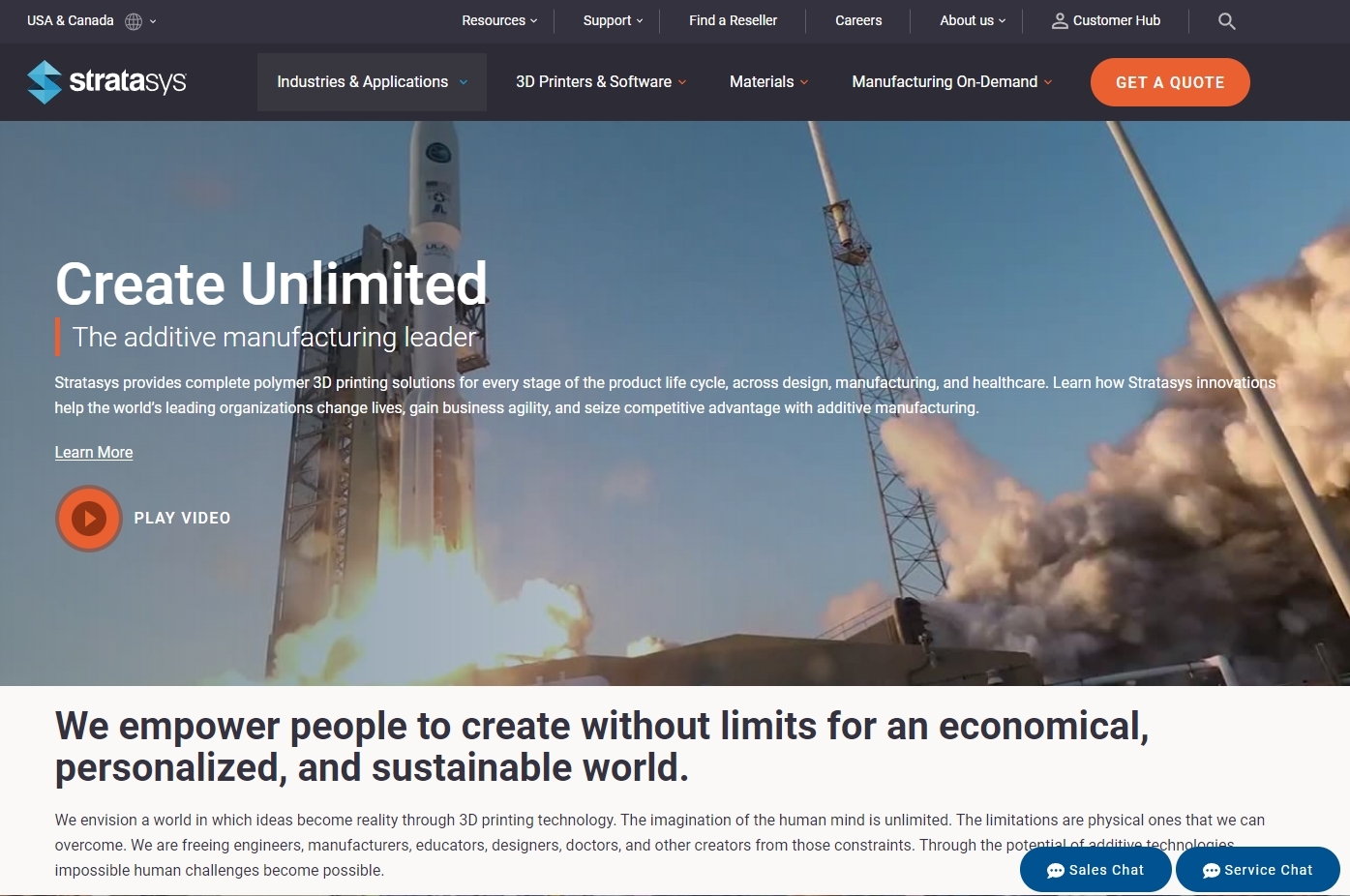 Sector – Technology 
Market Cap – $1,162,140,000
Price – $17.50
Stratasys participated in the 3D printing stock boom and fall in the early 2010s, but its operations have persisted. Sales declined early in the COVID-19 epidemic, but they have since recovered as the Israel-based company has won new manufacturing contracts.
Stratasys provides services to many businesses that produce simple consumer goods, aircraft and automotive parts, and medical and dentistry industries. In addition to offering a variety of 3D printer models, Stratasys also creates software that will help consumers speed up the process from design to finished product.
It serves various industries, including aerospace, automotive, consumer products, and healthcare. Stratasys' balance sheet shows more than $500 million in cash and investments, in addition to the absence of any debt.
Proto Labs Inc. (PRLB)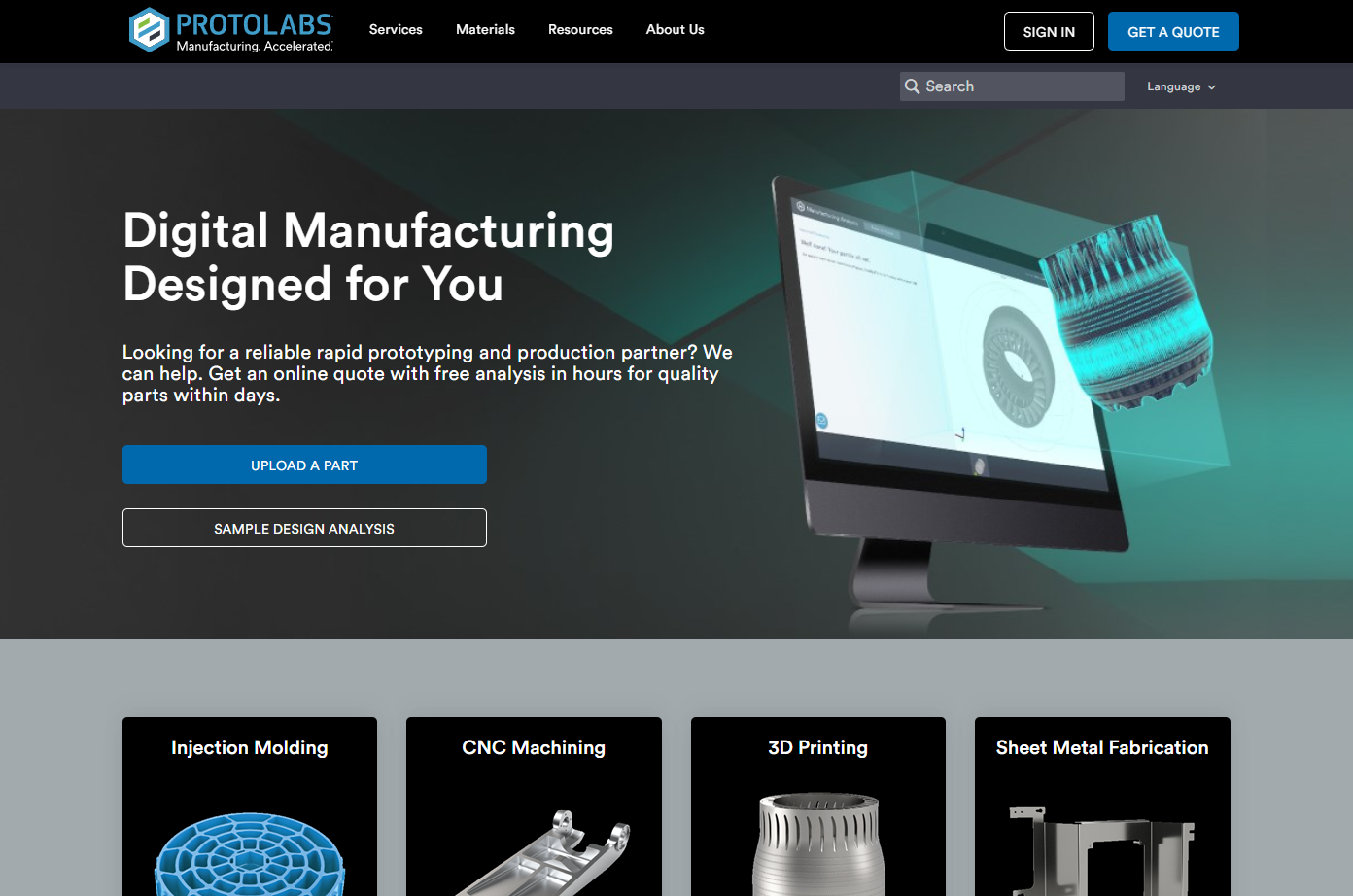 Sector – Technology 
Market Cap – $1,261,248,034
Price – $45.87
Proto Labs is an e-commerce firm providing digital manufacturing services. It offers 3D printing, injection molding, CNC machining, and sheet metal fabrication. 
The company was founded in 1999 and has since developed to stay up with the latest cutting-edge procedures.
PRLB's evolution from a more conventional fabricator to a 3D printing stock allows it to benefit from this technology's advantages while still relying on its established client and business contacts. As a result, it is comfortably profitable in addition to projecting future expansion.
To expand its network of 3D printing partners, Proto Labs paid $280 million to buy the Dutch company Hubs in 2021. That should guarantee that this dynamic stock's growth will continue in the years to come.
3D Systems Corp. (DDD)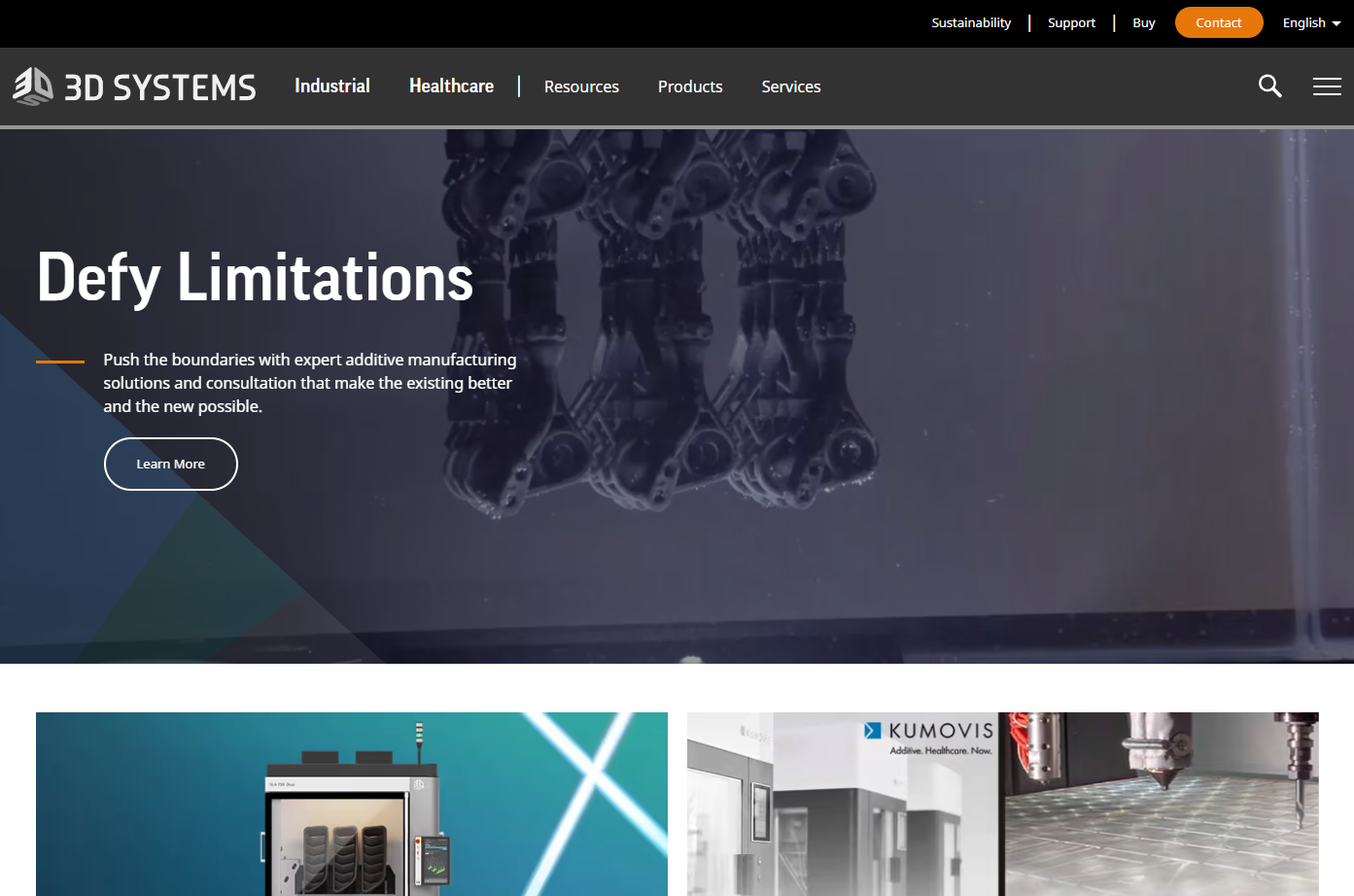 Sector – Technology
Market Cap – $1,262,974,784
Price – $9.69
Another pioneer in the 3D printing sector was 3D Systems, which has seen its company largely remain stable over the past ten years despite suffering during the boom and bust years of the early 2010s. Following a temporary lull during the early stages of the epidemic, 3D Systems is now again experiencing growth.
For various materials and sectors, the business creates printers and design software (medical device makers, dental labs, semiconductor designers, aerospace, and automotive manufacturers). It asserts dominance among independent 3D printing businesses (as measured by sales). With its broad knowledge and global reach, 3D Systems believes it will be able to draw in a lot of new business as the 3D printing market grows in the upcoming years.
Investors can expect more stable growth and profitability from 3D Systems and an established I.T. company in the manufacturing industry. It also has a sizable net cash position, which it may use to maintain its software and 3D printer technology leadership.
Final Thoughts
Investors should keep a close eye on the businesses mentioned above at this time because 3D printing is expected to upend the printing industry's stakes over the next few years.
Their stock prices are currently trading at a discount, so now is the ideal time to take advantage of this and purchase these shares, as they will undoubtedly generate respectable profits over the next few years.
In addition to other emerging and exciting technologies like Artificial Intelligence, Quantum Computing, and Cryptocurrency, 3D Printing is an excellent industry to capitalize on as the markets will inevitably recover either later this year or sometime next year.
Disclosure: This is not trading or investment advice. Always do your research before buying any stocks or investing in any industry.
Follow us on Twitter @thevrsoldier to stay updated with the latest Metaverse, NFT, A.I., Cybersecurity, Supercomputer, and Cryptocurrency news!
Image Source: grafner/123RF