With the crypto market continuing to trade sideways with mounting bearish pressure, niche categories for crypto tokens remain highly popular as traders and investors prowl for underrated and undervalued projects for long-term investments. Some popular crypto token types include Metaverse tokens, Web3 coins, and dApp tokens on various ecosystems like Tron, Elrond, Ethereum, Polkadot, etc.
Cryptocurrencies have the power to revolutionize finance by cutting out intermediaries. By bringing their exceptional capability to the design process, quantum computers and supercomputers have the potential to revolutionize the way medicines and materials are created.
But, Here's the issue: If quantum computing develops more quickly than efforts to future-proof digital money, the blockchain accounting system that underpins cryptocurrencies may be susceptible to sophisticated hacks and fake transactions.
On the other hand, some new cryptocurrencies claim to be quantum secure and quantum-resistant, which means they can withstand known quantum computer assaults. We will look at some cryptocurrency tokens at the top of their game.
Note: This list is ordered by market capitalization, from lowest to highest.
5. Mochimo (MCM)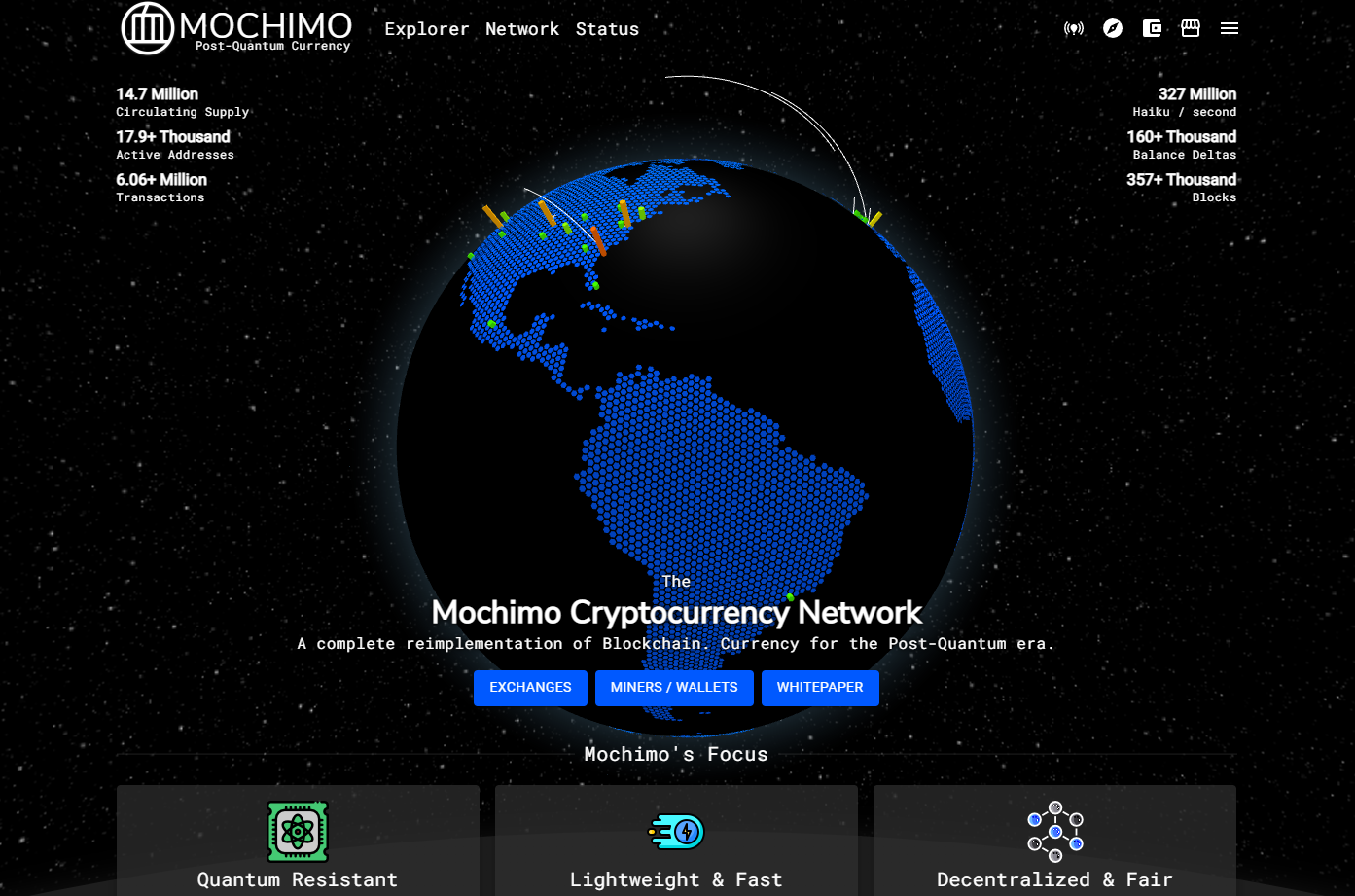 Market Cap –  $440k
Unit Price – $0.02977
Mochimo (MCM), a brand-new cryptocurrency developed by an international team and released on June 25th, 2018, is resistant to threats from quantum computers.
Mochimo uses WOTS+ Quantum Resistant Security approved by the EU-funded PQCrypto research organization and a one-time addressing feature to secure privacy when you want it.
According to the website, the Mochimo blockchain remains small while substantially increasing TX speed using ChainCrunch™, a proprietary algorithm. Using a compressed portion of the historical blockchain available on every node in the decentralized network, anyone can set up a full working node in minutes.
Industry experts in computer networking, artificial intelligence, telecommunications, cryptography, and software engineering make up the critical contributors of Mochimo.
Some top cryptocurrency exchanges for trading Mochimo $MCM are currently CITEX, FINEXBOX, and VinDAX.
4. HyperCash (HC)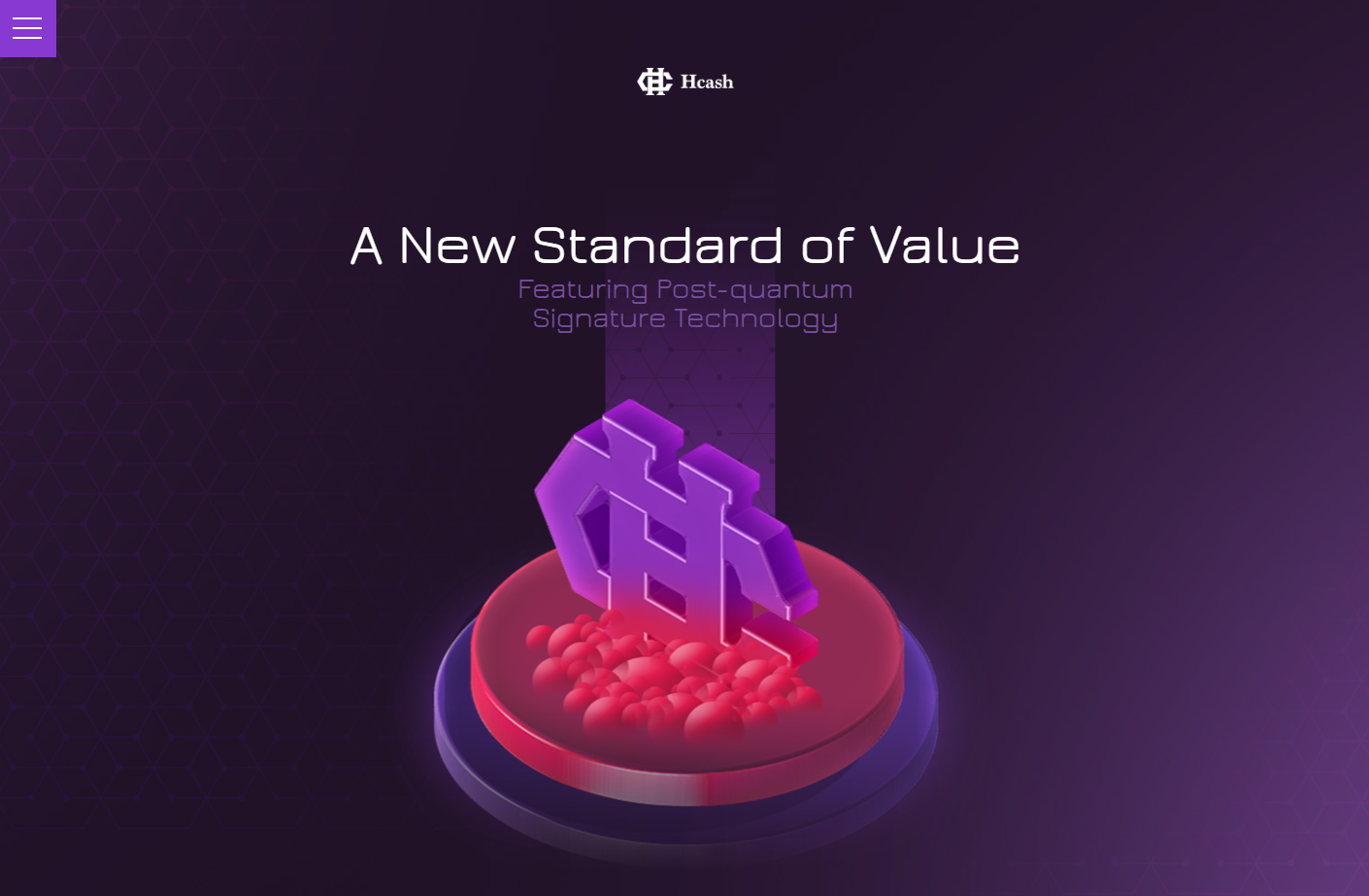 Market Cap – $5.6 million
Unit Price – $0.1258
The goal of HyperCash (HC), originally known as Hcash, is to make value transfers possible between various blockchains. It supports DAO governance, quantum resistance, and zero-hash proofs.
It's a decentralized and open-source cross-platform cryptocurrency designed to facilitate the exchange of information between blockchains and non-blockchain networks.
It's also a highly secure network featuring quantum-resistant signature technology.
The HCASH network has two chains running laterally, each serving different functions within the ecosystem.
These two chains provide an

interlinked, bifocal dual-token, dual-chain ecosystem that will help us solve interconnection, privacy, and security issues in the current blockchain ecosystem.
Hcash's governance is based on a hybrid PoW/PoS consensus methodology and blockchain/DAG network.
If you want to know where to buy HyperCash at the current rate, check out these exchanges OKX, MEXC, KuCoin, Huobi Global, Gate.io, and Hoo. HyperCash is up 3.87% in the last 24 hours.
3. Nexus (NXS)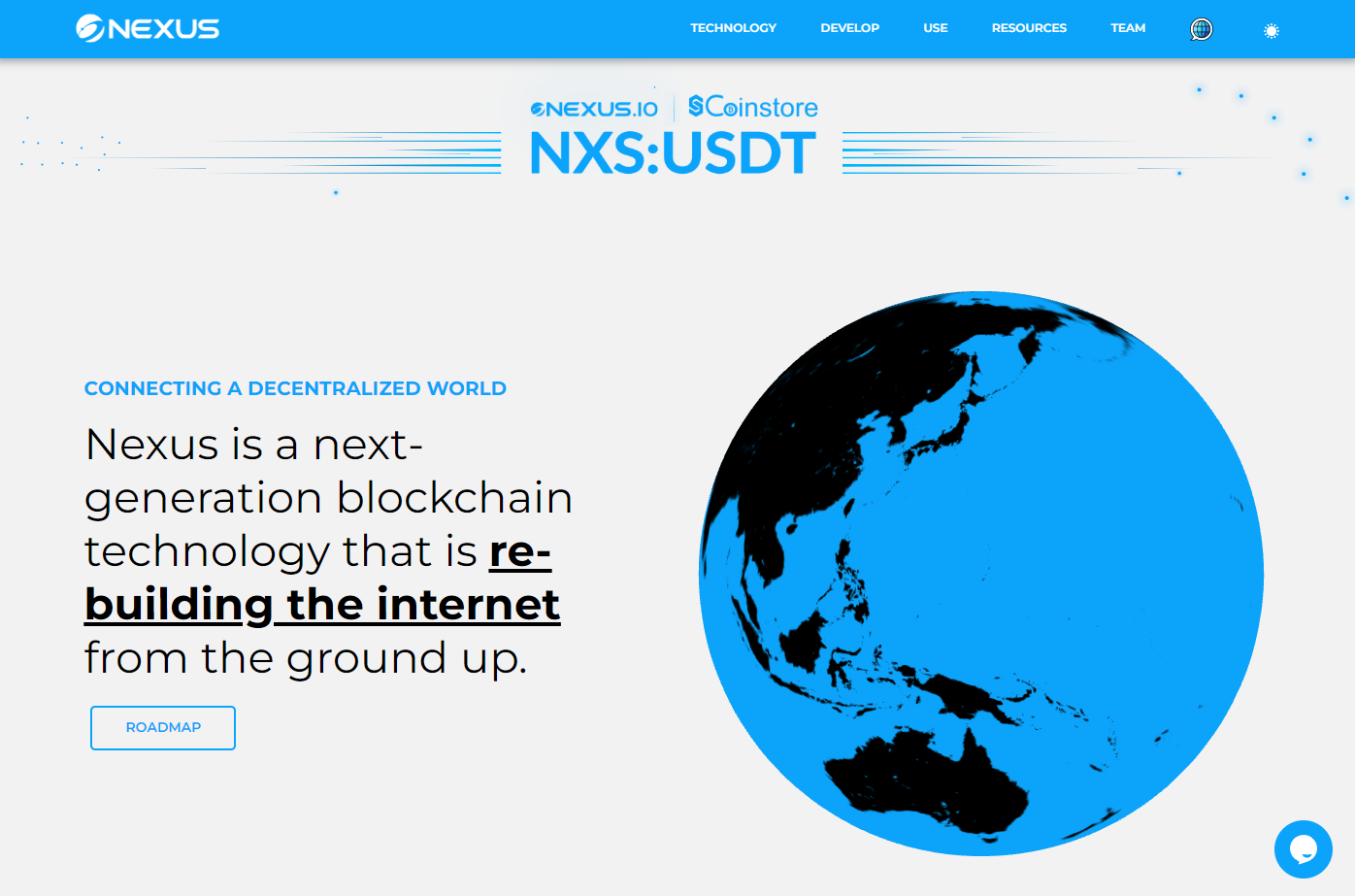 Market Cap – $10.1 million
Unit Price – $0.1381
Nexus (NXS) is a community-driven initiative with the shared goal of creating a society characterized by progressive and ethical principles, advanced technology, and universal access to connection on a free and open basis.
Since September 23rd, 2014, Nexus has been created through mining alone, without an ICO or premine. Nexus uses post-quantum signature schemes (FALCON) and automated key management functions through the 'Signature Chains' technology.
This technology eliminates key management issues (wallet.dat's) by allowing users to access their accounts with the familiarity of a username, password, and PIN.
Another technology being developed by Nexus includes;
Decentralized Autonomous Organization (DAO) for governance, 
Safenet, a hack resistant Operating System,
A decentralized satellite & 
Mesh network
All the tech mentioned above is connected through a multi-dimensional chaining structure. Nexus is bringing this possibility to life with an end-to-end decentralized platform designed to empower every human being with technology to reclaim their digital identity.
Some top cryptocurrency exchanges for trading $NXS are Binance, Pionex, Bittrex, and CoinDCX.
2. Quantum Resistant Ledger (QRL)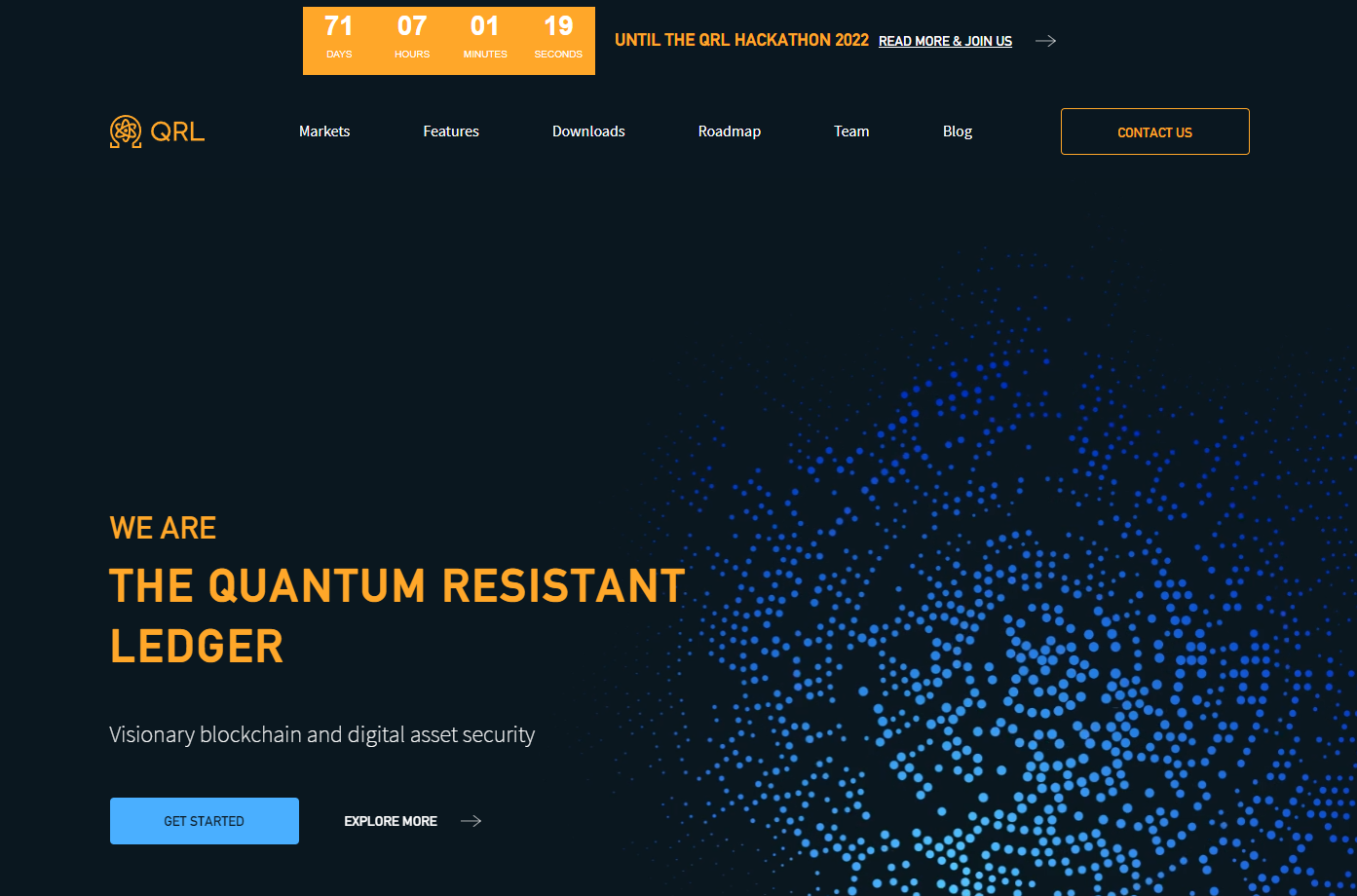 Market Cap – $11.4 million
Unit Price – $0.1559
The Quantum Resistant Ledger (QRL) is a fully quantum-resistant blockchain network using PQ-CRYPTO recommended/IETF standardized cryptography.
The QRL utilizes a hash-based eXtended Merkle Tree Signature Scheme (XMSS) instead of ECDSA, which is reportedly vulnerable to quantum attacks and found in many other blockchain projects.
According to the project, a set of applications and a development environment that enable users to "simply build blockchain applications on its provably quantum-resistant network" enhance the security of its platform.
Combining on-chain lattice key storage with their robust ephemeral messaging layer to internode communication provides a first-of-its-kind post-quantum secure message layer for ultra-secure digital communications.
The platform has a full suite of end-user products designed with the end-user in mind: from integrations with hardware wallets to mobile applications.
If you want to know where to buy $QRL, check out the CoinTiger exchange.
1. IOTA (MIOTA)
Market Cap – $749 million
Unit Price – $0.2698
Launched in 2016, IOTA (MIOTA) is a distributed ledger. However, it differs significantly from a blockchain in that it isn't one. Instead, it uses a system of nodes called Tangle, its patented technology, to confirm transactions.
There are no fees since there is no blockchain, no mining, i.e., no miners. When congestion worsens, costs soar on many conventional networks, but IOTA seeks to offer limitless capacity at a low price. 
The platform's foundation claims it provides much faster speeds than traditional blockchains and has the perfect footprint for the ever-expanding Internet of Things ecosystem.
The objective of IOTA is to establish itself as the default platform for carrying out IoT device transactions.
In summary:
IOTA protects the integrity and verifiability of data.
IOTA helps people securely navigate their digital lives.
IOTA connects IoT with secure data and value exchange.
According to the team behind the project, their distributed ledger may provide everyone access to digital identities, lead to auto insurance policies based on actual usage, open the door to cutting-edge smart cities, facilitate frictionless international trade, and establish the legitimacy of goods.
Some top cryptocurrency exchanges for trading $MIOTA are Binance, OKX, Bybit, Bitget, and BingX.
Disclosure: This is not trading or investment advice. Always do your research before buying any Quantum Computing token or investing in any cryptocurrency.
Follow us on Twitter @thevrsoldier to stay updated with the latest Metaverse, NFT, A.I., Cybersecurity, Supercomputer, and Cryptocurrency news!
Image Source: grandeduc/123RF