TRON is a blockchain platform launched as the base for a decentralized entertainment economy. By making it simpler to develop dApps on the platform, TRON seeks to increase the market for decentralized digital content applications.
On April 13, 2019, TRON's CEO Justin Sun reported that there had been 2.5 million active users on the TRON Mainnet, demonstrating the success of the network's adoption. Three aspects of TRON—Speed, Low Transaction Fees, and Good Scalability—could be the driving forces behind its apparent development.
Several popular ecosystems exist in the cryptocurrency market, including Avalanche ecosystem tokens, Polkadot ecosystem tokens, Harmony ecosystem cryptocurrencies, and much more. This article focuses on The VR Soldier's top picks for dApps built on the Tron ecosystem, ordered by the number of recently active users in the past 24 hours.
#5 PandoraDEX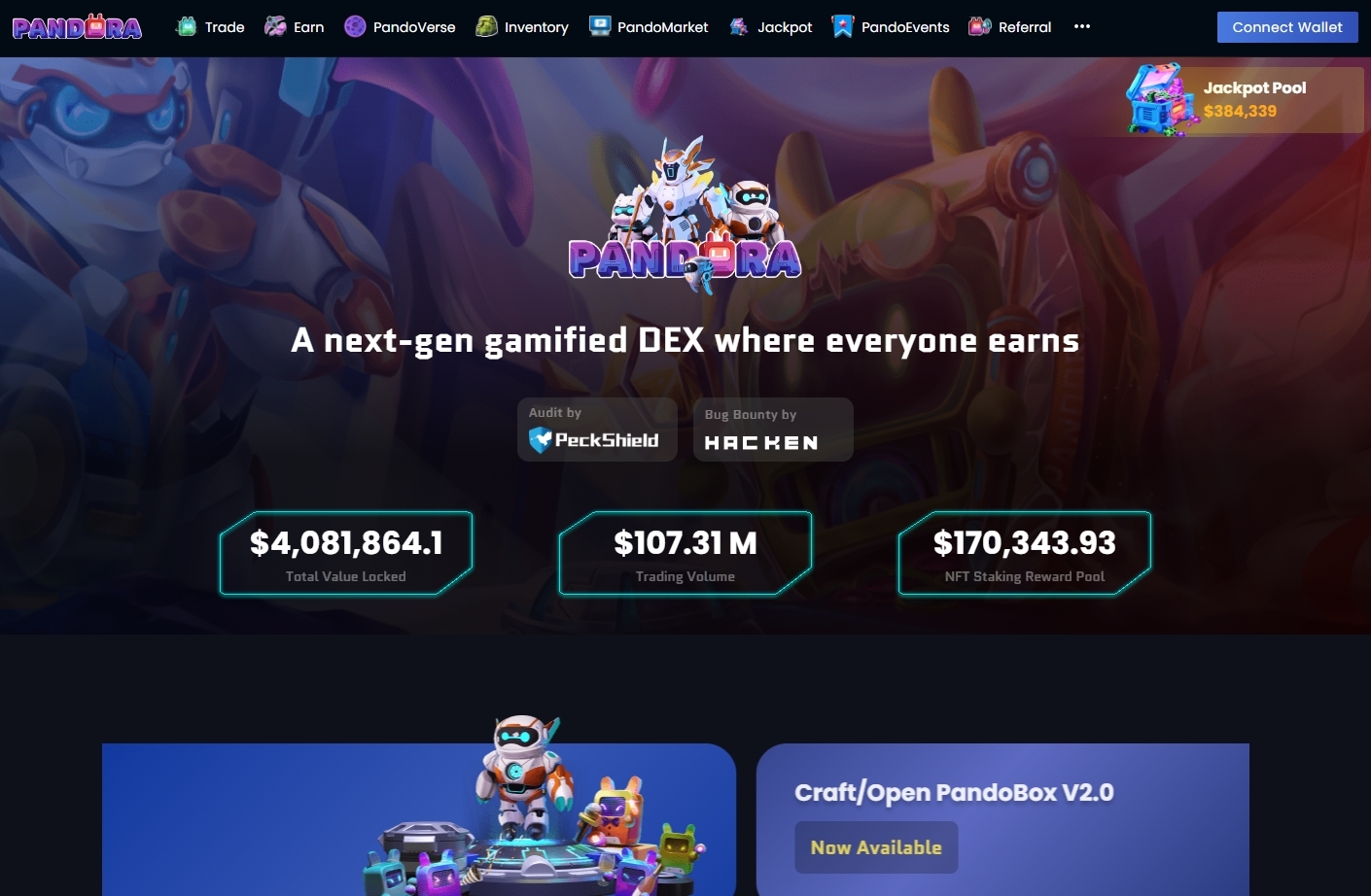 PandoraDEX is the first DEX to innovate an inclusive incentive scheme for all users and introduce a gamified system for decentralized finance.
By relying on AMM, NFTs, and gamification, Pandora creates a disruptive decentralized environment that alters people's interactions with DeFi on both an emotional and a financial level.
With the help of the gamified DEX and IDO launchpad, Pandora intends to provide a complete and engaging DeFi experience for everyone while allowing early-stage cryptocurrency investors to discover tomorrow's crypto gems in today's developing blockchain-based businesses.
Your favorite tokens' trading experience has never been more straightforward, thanks to PandoraDEX. The application's user interface displays the key trading pair statistics and immediately enables limitless trading.
The number of unique wallet addresses interacting with dapp's smart contracts in the last 24hrs is 195.
#4 BitKeep Swap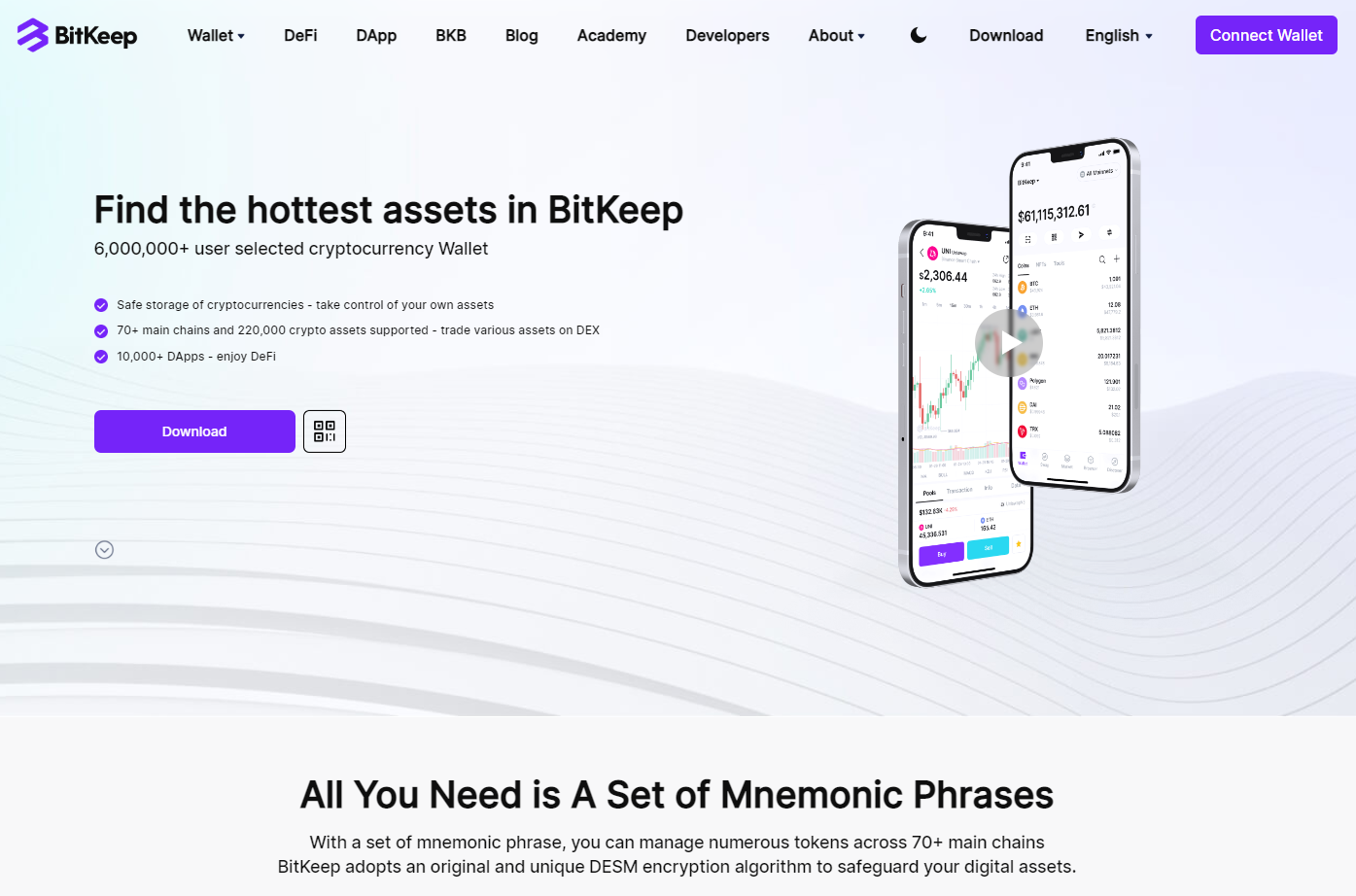 With BitKeep Swap, More than 220,000 tokens can be instantly swapped without paying a gas fee in native tokens. It records more than $1 billion is traded each month.
BitKeep Global Inc., established in Singapore in May 2018 and has close to 6 million users globally, covers almost 168 nations in North America, Europe, and Asia. In emerging markets, we concentrate. To get started on the path of rapid growth, BitKeep has already formed more than 15 local teams in Southeast Asia, South America, and Africa.
DeFi-Based Digital Wallet –

It focuses on the DeFi field; it discovers and filters high-quality DeFi projects for you so that you can enjoy DeFi quickly and without worry 
NFT Market –

Equipped with all-platform search capability to optimize your NFT investment journey, the aggregated multi-chain NFT Market allows users to purchase with any token.
BitKeep DApp Store –

It can provide a seamless, simple, and secure connection between users, Blockchain networks, and any decentralized applications; search and use instantly, and leave after use. 
The number of unique wallet addresses interacting with dapp's smart contracts in the last 24hrs is 407.
#3 JustLend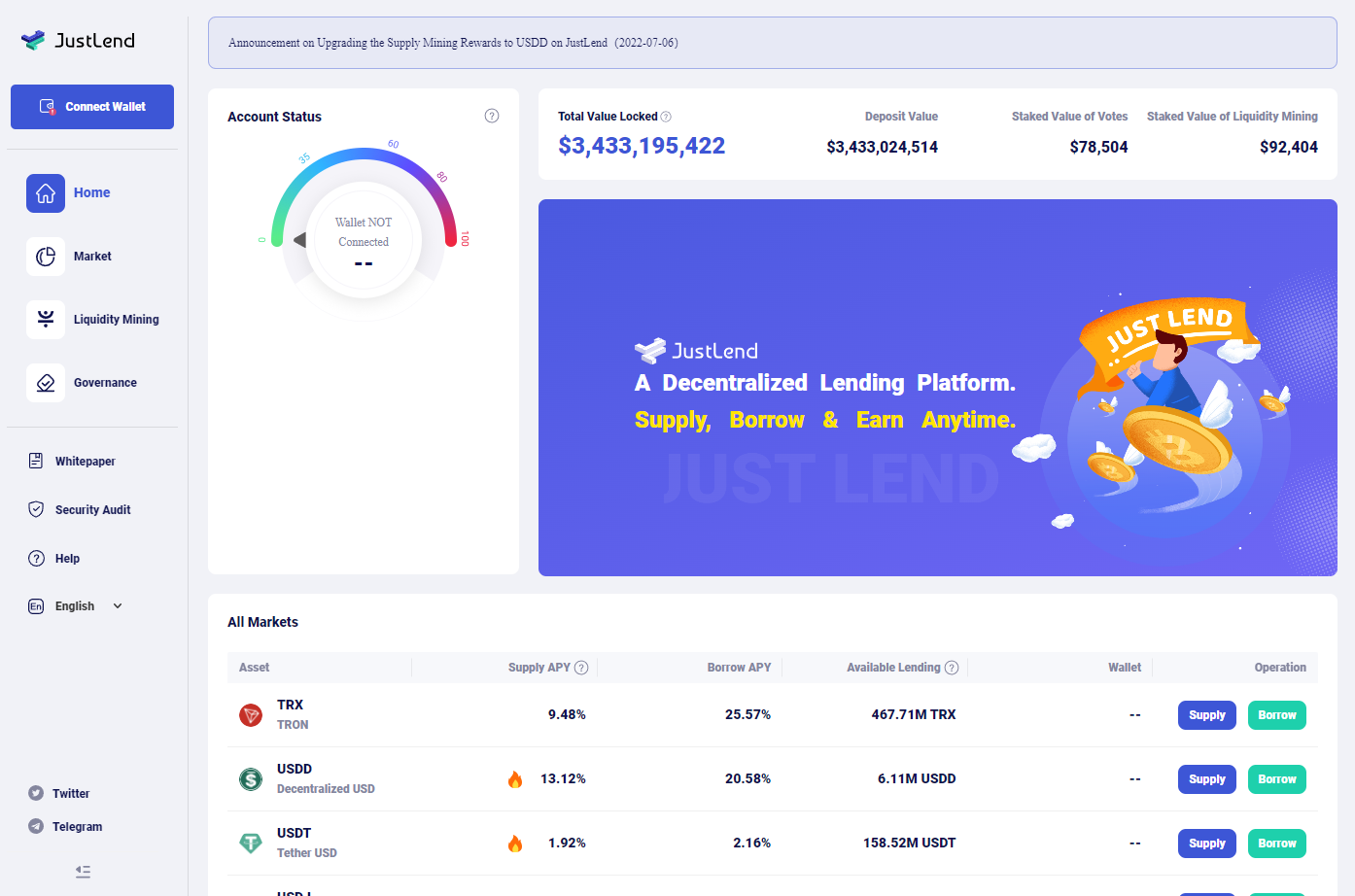 JustLend is the first official TRON lending platform where users can borrow, lend, deposit assets, and earn interest.
An algorithm based on the supply and demand of TRON assets determines the interest rates for fund pools created using the JustLend money market protocol. The depositor and borrower are the two roles that make up the protocol. Either can directly engage with the protocol to earn or pay the fluctuating interest rate.
As loan collateral, JustLend now accepts TRX, USDT, USDJ, SUN, WIN, BTC, JST, ETH, and WBTT. Meanwhile, JustLend enables jTokens correlated to underlying assets to be distributed to users' accounts at the exchange rate through smart contracts for TRX, BTC, SUN, JST, WIN, ETH, WBTT, USDT, and USDJ.
Automatic Order Matching –

Automatically match supply and borrow requirements and generate attractive returns on supplies.
Generous Returns –

Supply and withdrawal are allowed anytime. Tightly integrate with TRON DeFi applications and promise immediate, generous returns.
Fast & Efficient Service –

Drawing strengths from the high-performing TRON network, JustLend allows rapid and cost-effective transactions.
The number of unique wallet addresses interacting with dapp's smart contracts in the last 24hrs is 453.
#2 Transit Swap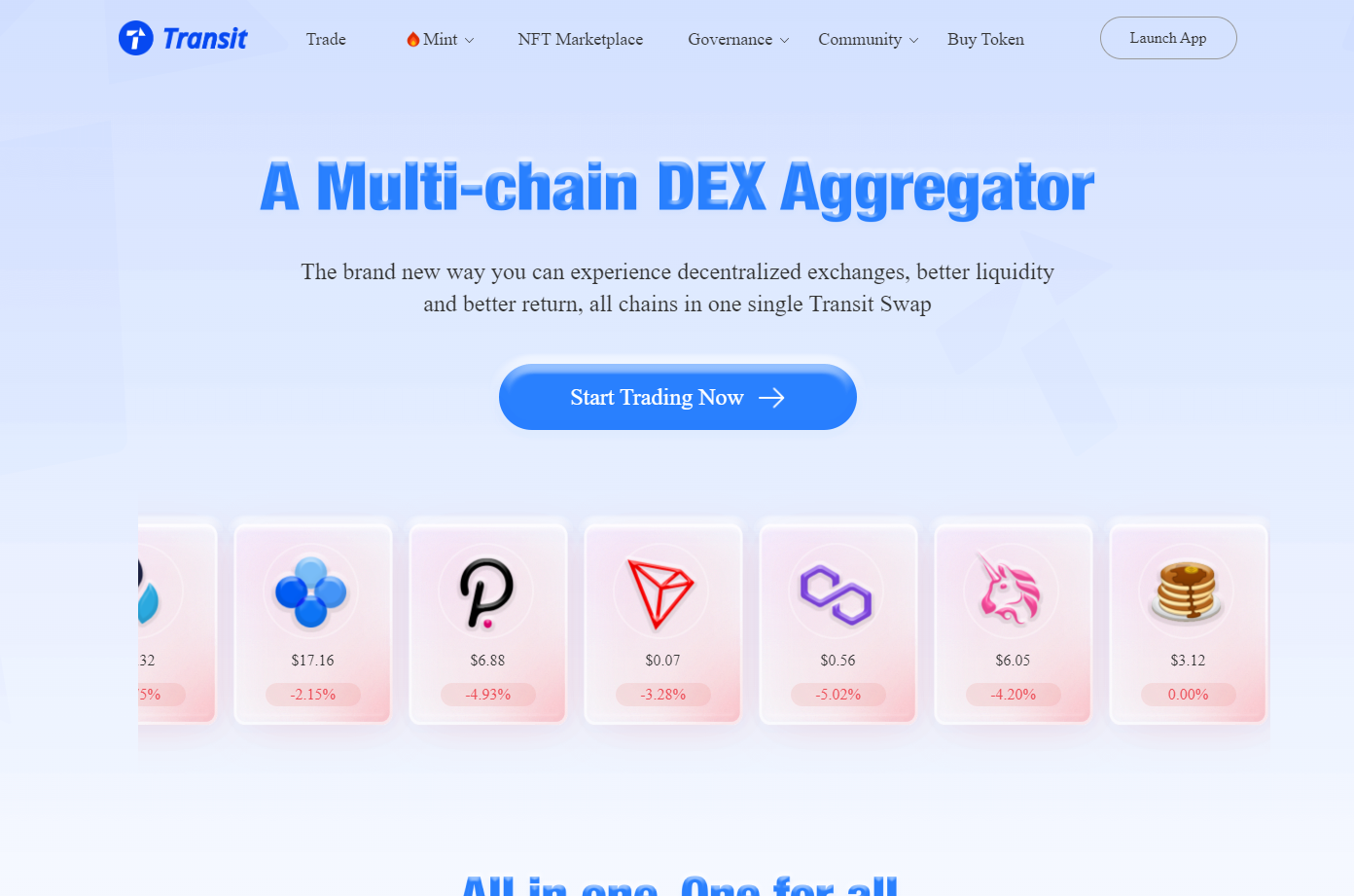 To provide superior depth for your transactions and return more target tokens, Transit Swap integrates the most well-liked DEXs of public chains and chooses and mixes their advantages intelligently.
You don't have to be concerned about which DEX can be traded and which DEX has greater depth when using Transit Swap. Your trading preference is Transit Swap.
The brand-new Transit Swap method allows you to experience decentralized exchanges, improved liquidity, and better returns across all chains.
Transaction Selection – Transit Swap selects transaction routes intelligently with various strategies,

offering the best transaction prices after comparing other prices.
Multiple Cross-chain –

Your assets can be easily transferred between chains by aggregating multiple cross-chain routes

. 
With Transit Swap, Users can make cross-chain transactions safer and more accessible.
The number of unique wallet addresses interacting with dapp's smart contracts in the last 24hrs is 601.
#1 SunSwap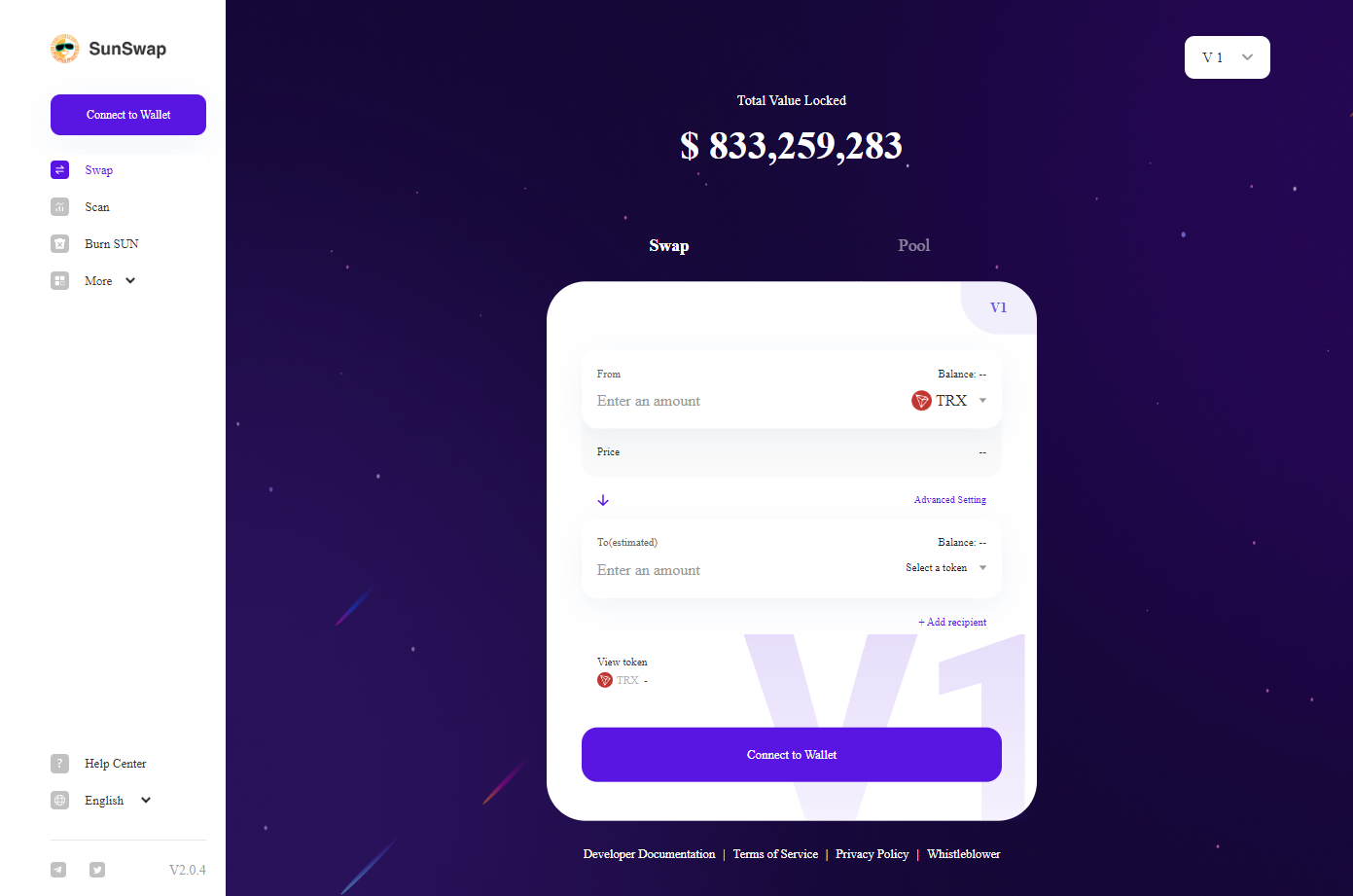 SunSwap is a TRON-based exchange protocol for exchanges between TRC20 tokens. On the SunSwap Platform, Conversion can happen quickly between any two TRC20 tokens based on system price.
Instead of funding the protocol, all trading fees will be paid directly to the protocol's liquidity providers. According to the website, the total Value Locked is $837,022,962. 
SunSwap is the largest DEX on the Tron network. By combining the benefits of the now-defunct JustSwap and Sun.io, which offered Tron-based and on-chain token switching, liquidity mining, stablecoin swapping and staking, and platform governance, it became Tron's breakthrough innovation in the decentralized finance (DeFi) area.
SunSwap is consistently working to improve its products in response to customer demands with the aims of long-term value development and a better overall user experience.
The number of unique wallet addresses interacting with dapp's smart contracts in the last 24hrs is 4,085.
Final Thoughts
According to the above list of dApps, some of the most popular applications in the Tron ecosystem include exchanges and DeFi service platforms. This comes as no surprise, as cryptocurrency is mostly a speculative venture where most of the userbase includes traders and investors looking to make a profit.
Tron is no exception, with the leading dApps including exchanges, aggregators, and finance platforms all looking to outcompete each other. The robust ecosystem of finance dApps is the first stage to mass adoption of cryptocurrency, supercharging the industry to take on Web3, the Metaverse, and power the economy of the future.
Disclosure: This is not trading or investment advice. Always do your research before buying any cryptocurrency or investing in any service.
Follow us on Twitter @thevrsoldier to stay updated with the latest Crypto, NFT, AI, Cybersecurity, Supercomputer, and Metaverse news!
Image Source: slavstan/123RF